Wanting to bring her world of fashion and sketches to the table, illustrator Megan Hess has designed a dinnerware collection that will transform your dining table into a couture show.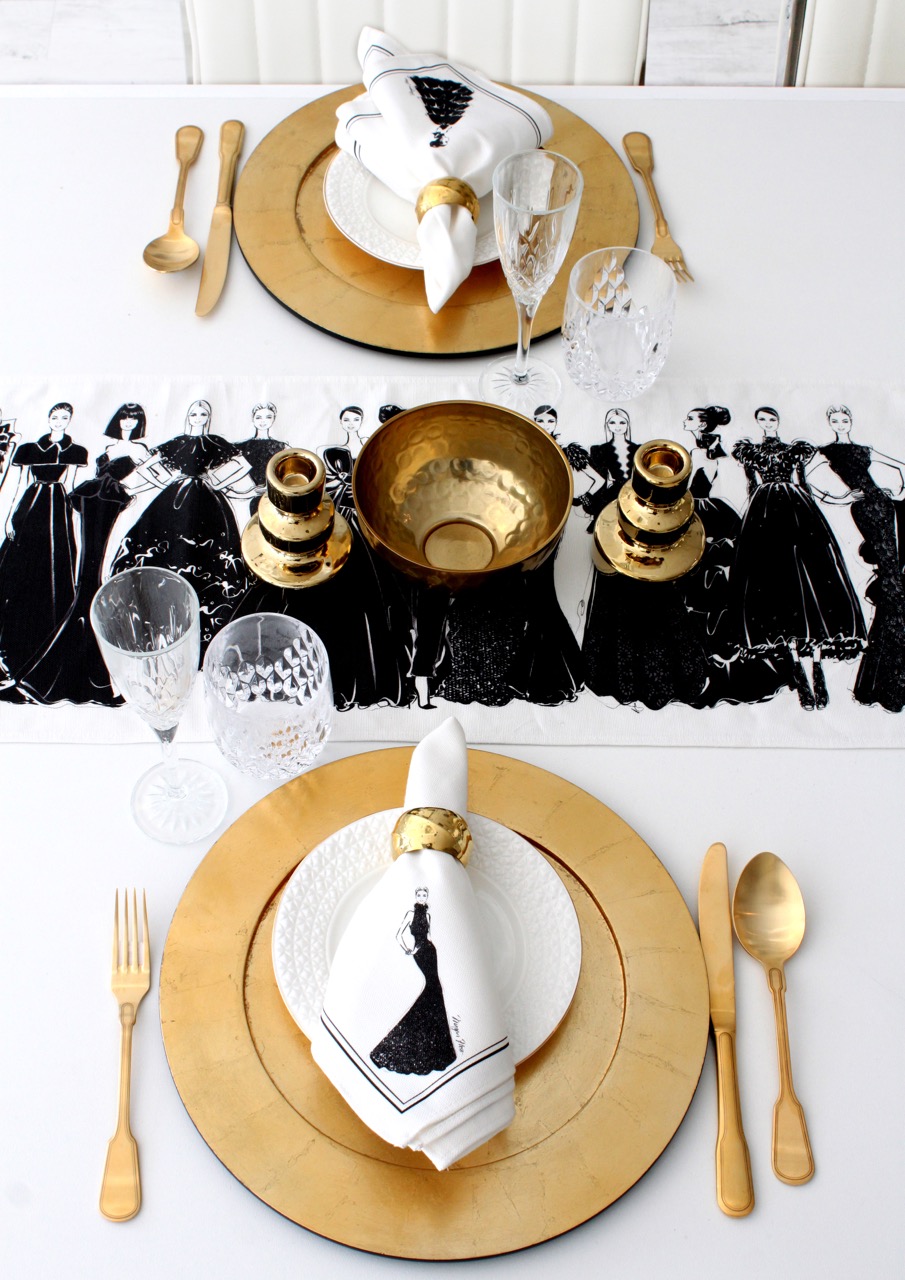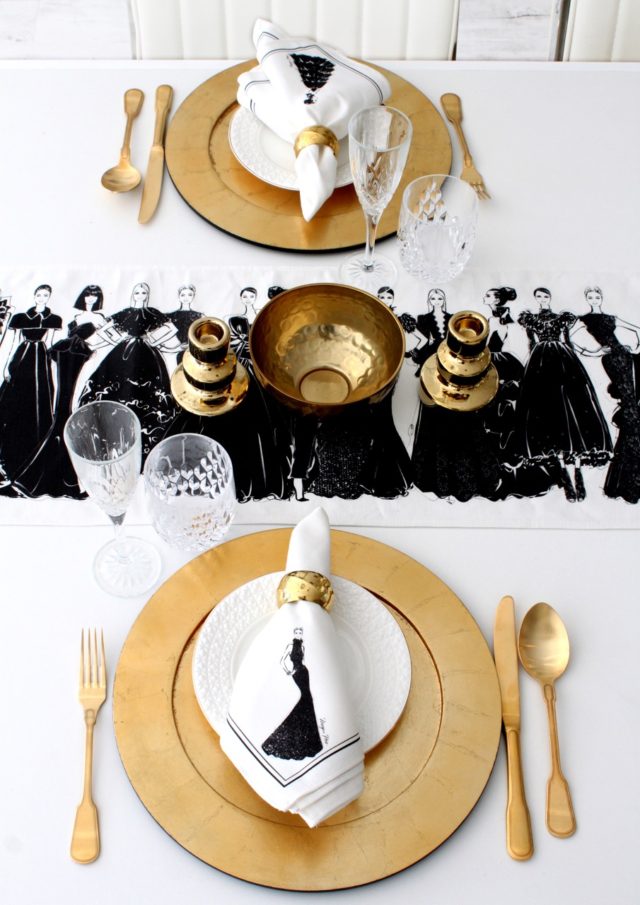 Consisting of a table runner, four porcelain plates and four matching napkins, each piece can be bought individually (as a collectible) or together, to create the ultimate dinner party.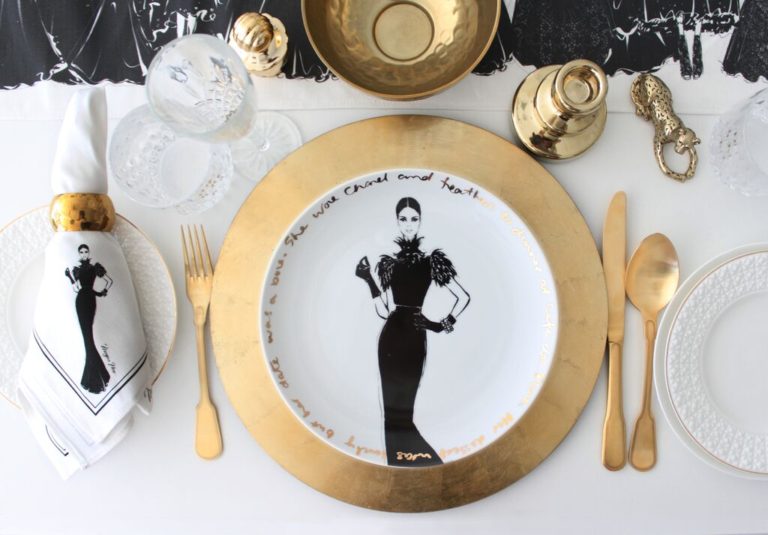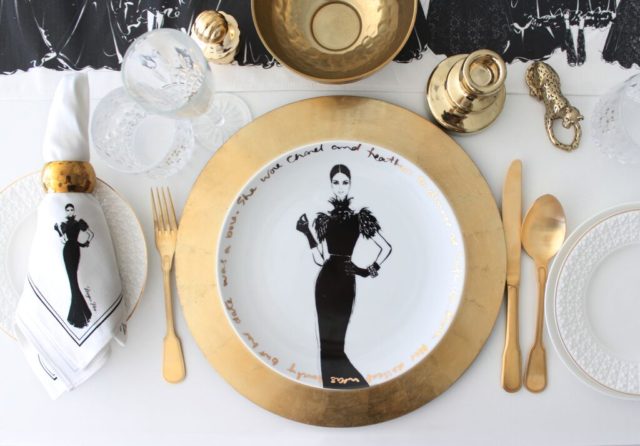 The beautiful table runner shows chic women dressed in black evening dresses lined up like a runway show; made from 100% linen, it comes in four sizes.
The fine porcelain plates feature an illustration in the centre (of a Chanel, Dior, Prada or Valentino dress) and are accompanied by a whimsical story wrapping the edge in gold words.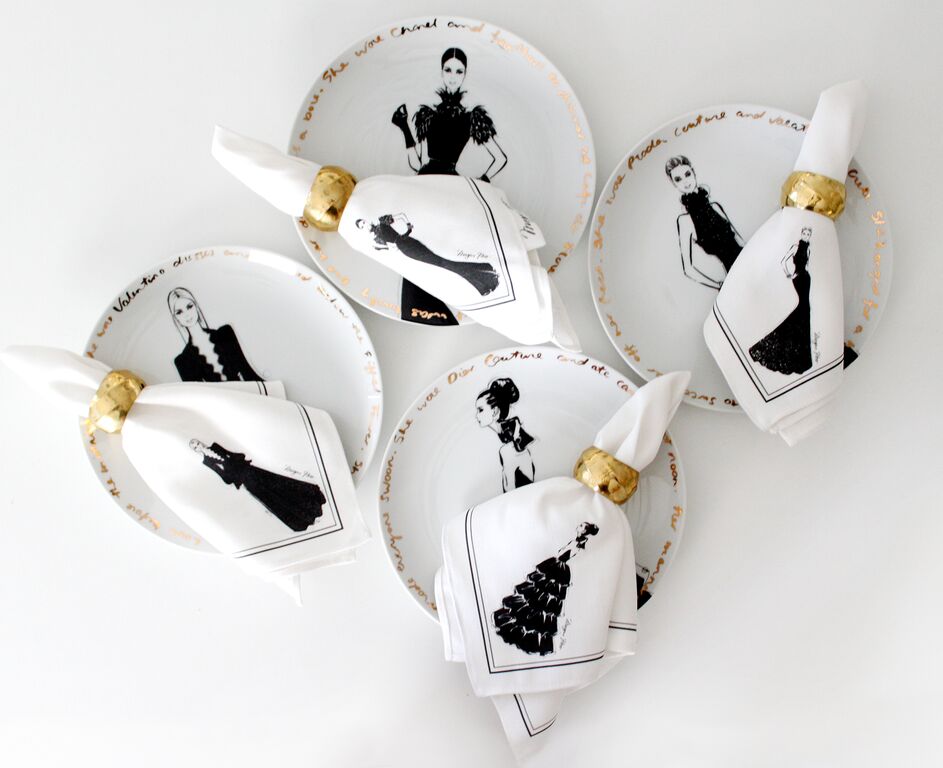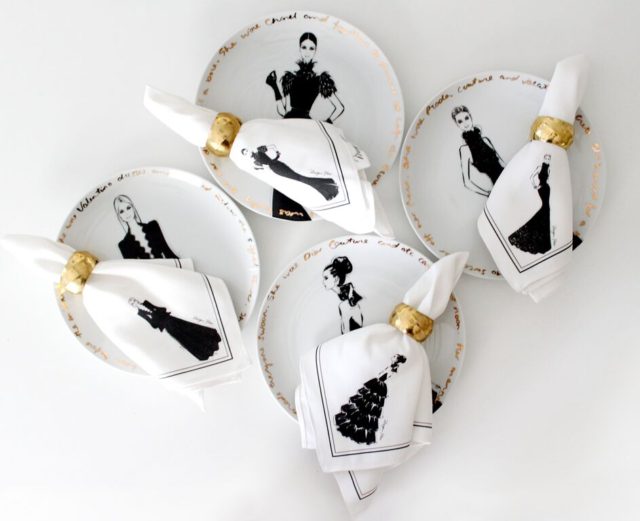 The napkin set consists of four matching black dress illustrations, is made from 100% Belgian linen and comes in a pack of four.