With the Australian property market one of the world's most expensive, home ownership is out of reach for many people. But being a renter doesn't mean you can't put a personal stamp on your home, as demonstrated by Melbourne hair colour educator Candice Johnson's apartment.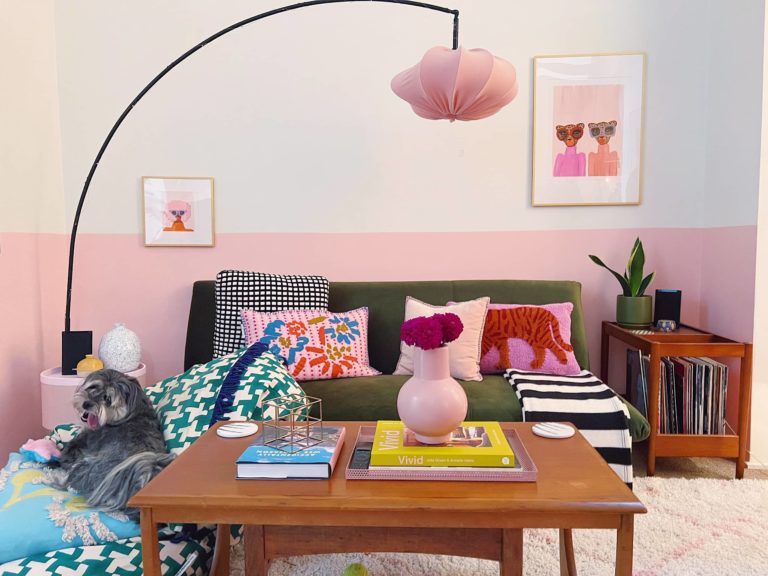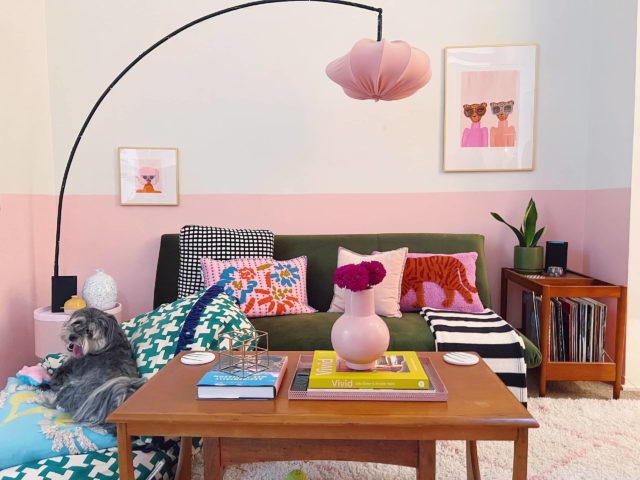 Located in Brunswick, the bright, eclectic rental abode now has almost 10k Instagram followers who tune in for a daily dose of colour-packed inspiration and to see how Candice doesn't let renting get in the way of her creativity.
A former t-shirt factory, the three-level apartment does have great bones – it features high ceilings, large open spaces, and a massive void (you can see through the middle from the top to the bottom floor). But bones aside, US born Candice has certainly put her own stamp on the rental that features an impressive array of colour and lots of pink.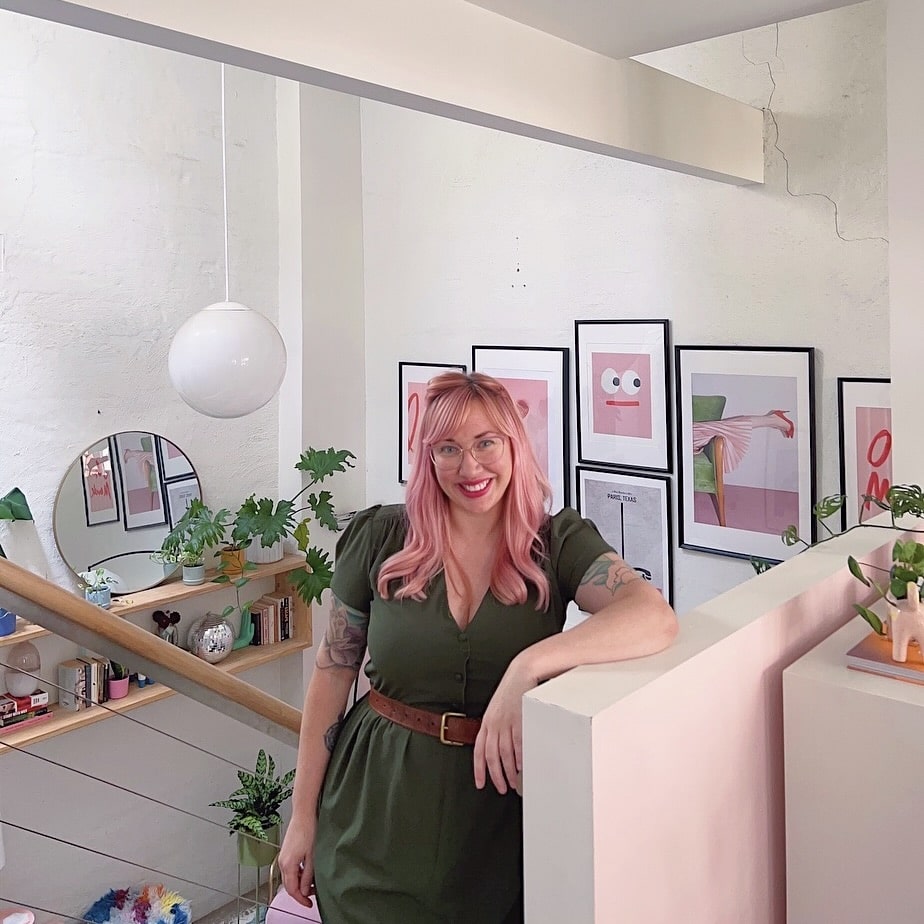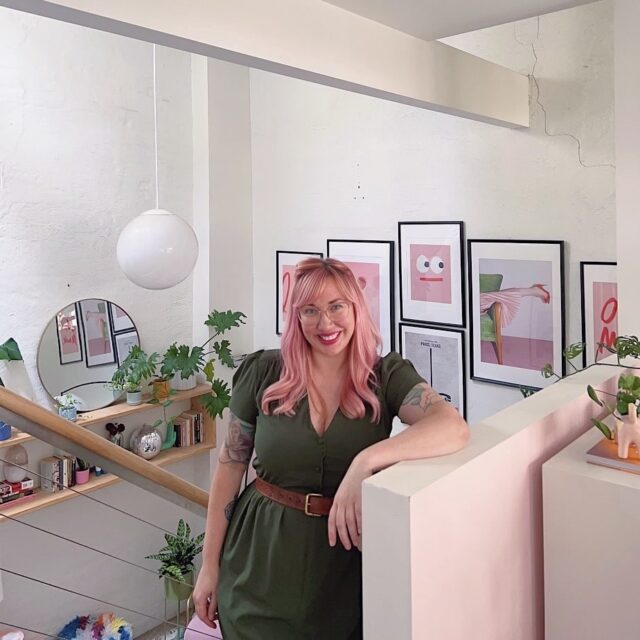 "Pink has always been my go-to colour. I have always worn it and now I even have pink hair. The more pink I have around me, the happier I am," says Candice Johnson who pairs vintage Facebook Marketplace finds with IKEA pieces and colour pops from Australian homewares brands Castle and Things and Sage & Clare. Candice's home is also proof that you don't have to own your home to truly make your mark on it, which is why we thought it would be interesting to hear her thoughts on how to make a rental your own.
Paint
"Paint is a cheap and easy way to make a space feel like home and it can completely change a space. I always ask my landlord before painting and I've never had one say no," says Candice, whose apartment was quite sterile when she moved in. The all-white walls didn't last long though – painting a few walls and beams pink instantly made the place feel much warmer. "Usually, I have to paint it back but some landlords will let you leave it. A lot of people don't mind a feature wall or a small colour pop," says Candice.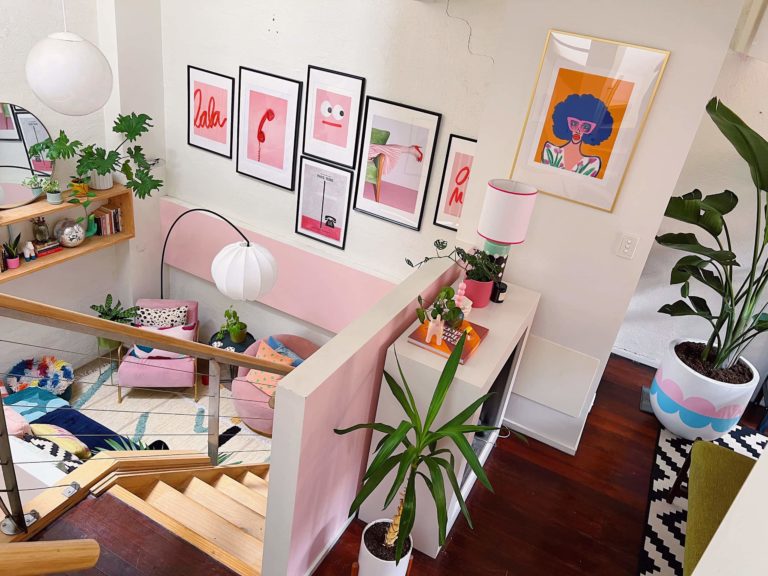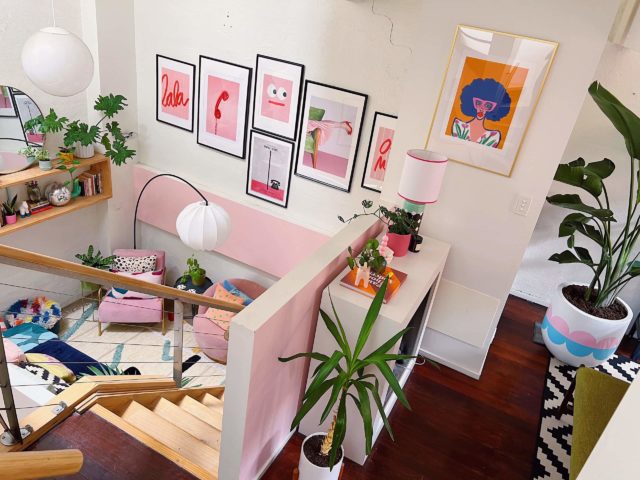 Art
"I change my prints constantly as I get bored," says Candice who cites Society6 and little FY! as her favourite places to purchase affordable art. "The prints are usually priced at around $30-to-$50 and rather than just being mass printing places, they use independent artists that are less cookie cutter. They offer quick shipping too," says Candice who puts her old prints into storage and pulls them out again when she's after a change of scene.
As for hanging, Candice uses removable 3M hooks; often double the recommended amount just to be sure they won't fall. "I use the velcro ones and I have used many over my rental history. I love how you don't have to worry about nails," says Candice.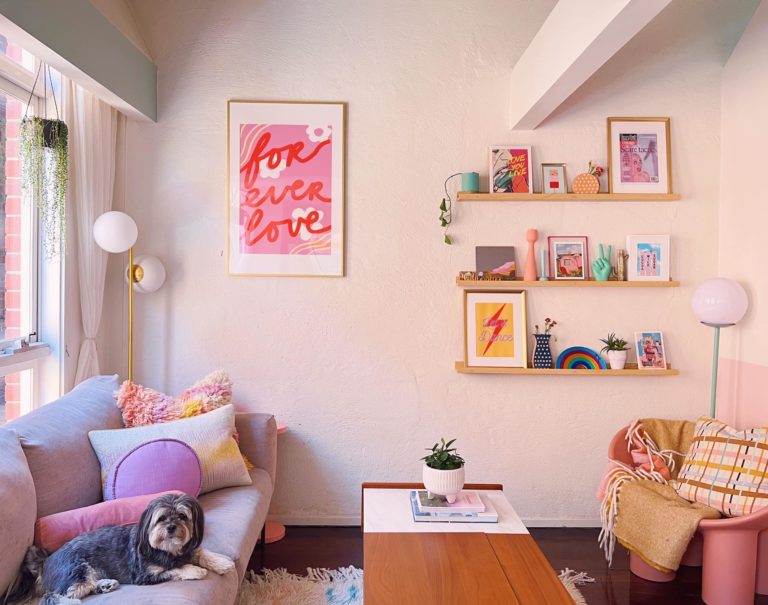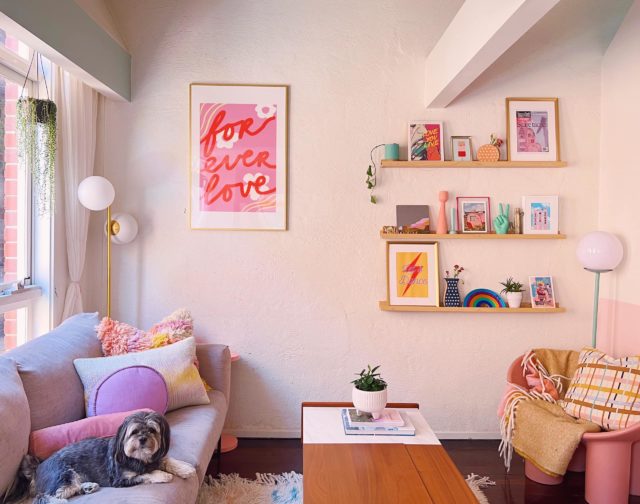 Textiles
Candice uses a variety of colourful cushions, throws and rugs to imbue her home with personality. "I have well over 60 cushions and when I'm bored, I swap them all around. You can add a lot of fun that way," says Candice.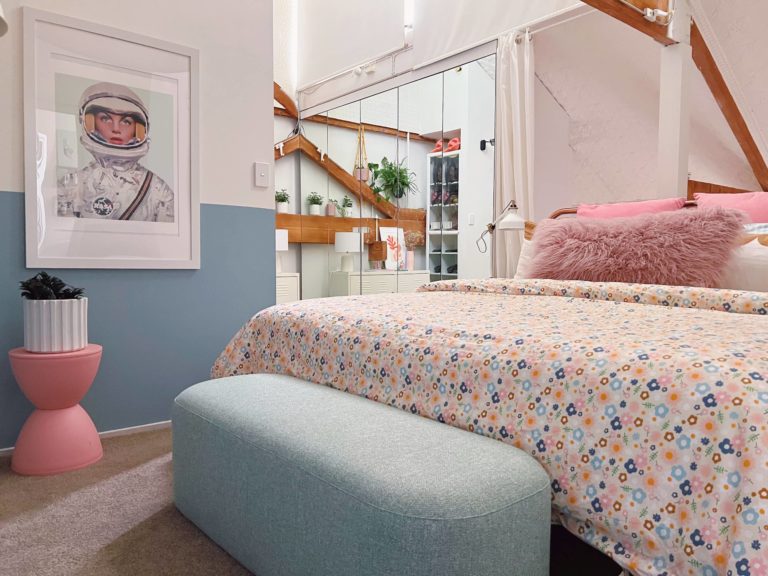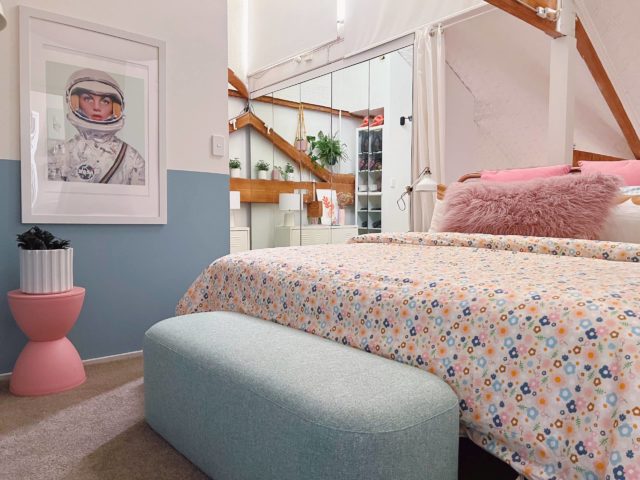 House plants
"I counted over 60 house plants. It's a lot of work as they're all different and require different things but I do think they give character, personality, and make the place feel homely," says Candice who often relies on plants if there's a blank spot to fill in her home.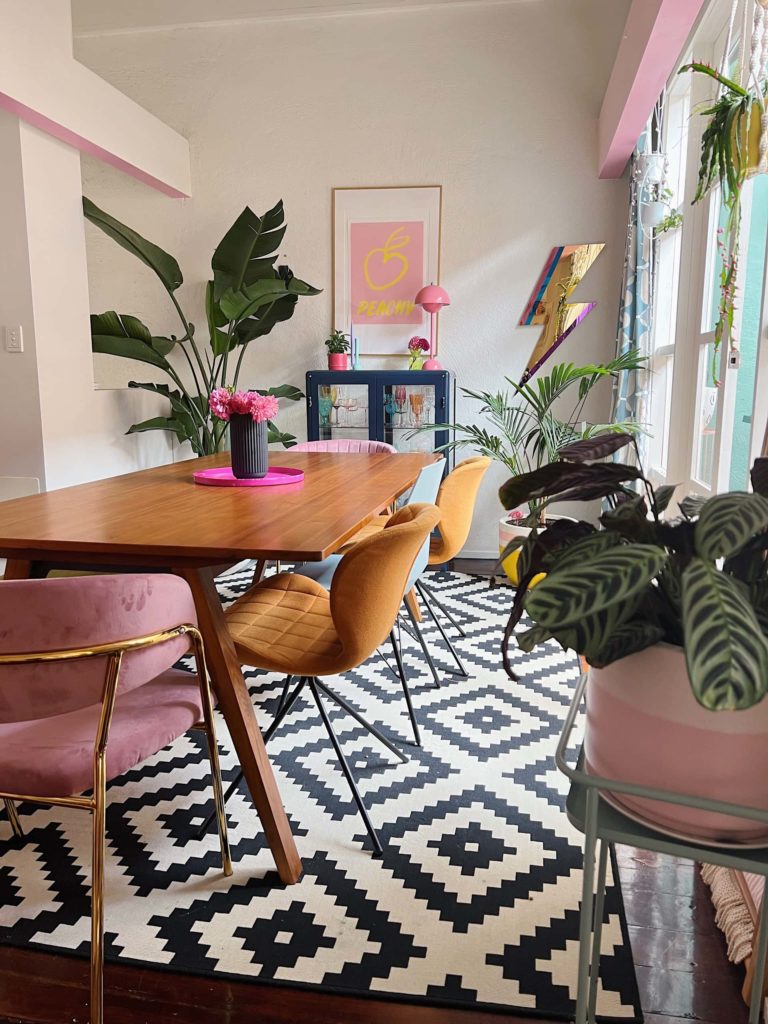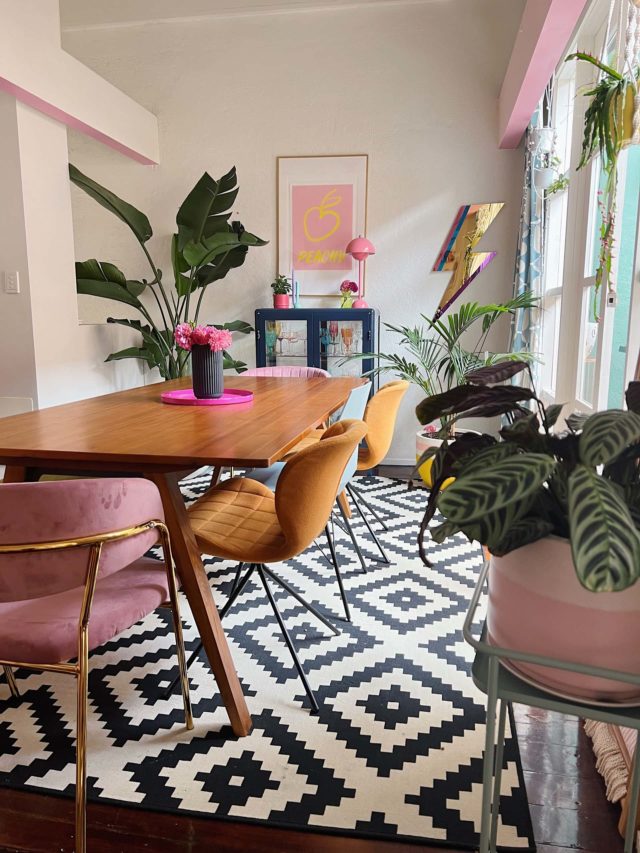 Thrifty buys
"Some of my favourite things have come from Facebook Marketplace," says Candice who found her orange dining room chairs on the platform. "They were from this elderly man, and they are pristine and gorgeous," says Candice. Other finds include a vintage timber bar and Candice loves attending warehouse sales too. "Many fancy brands have annual sales and I'm always first in line."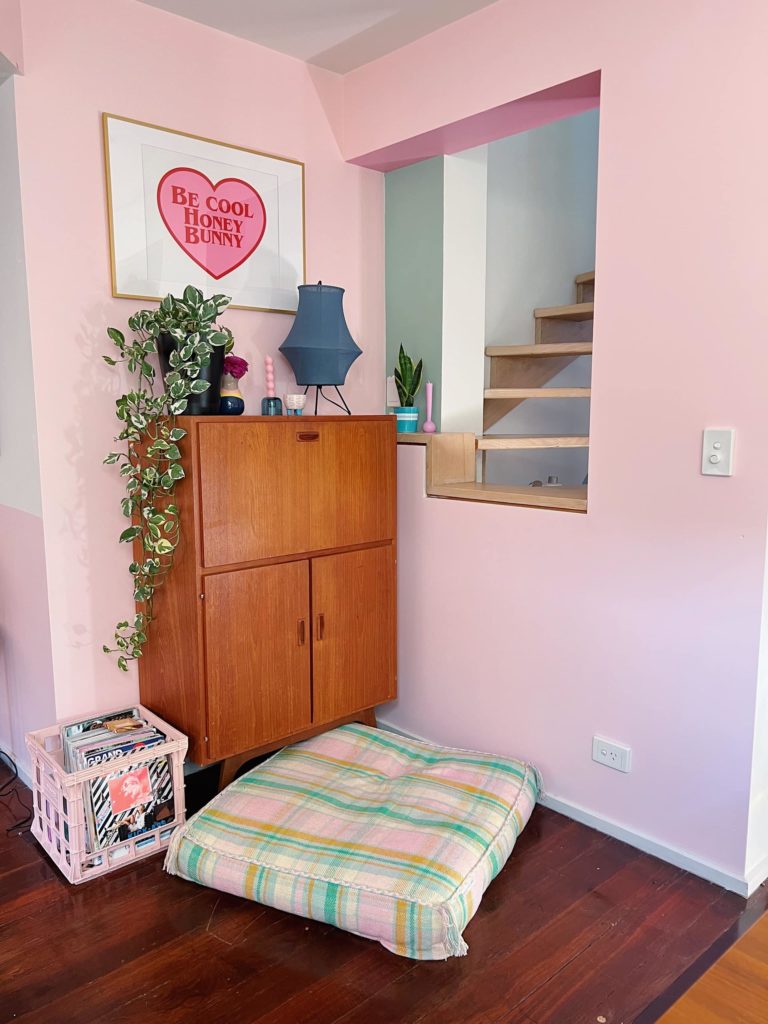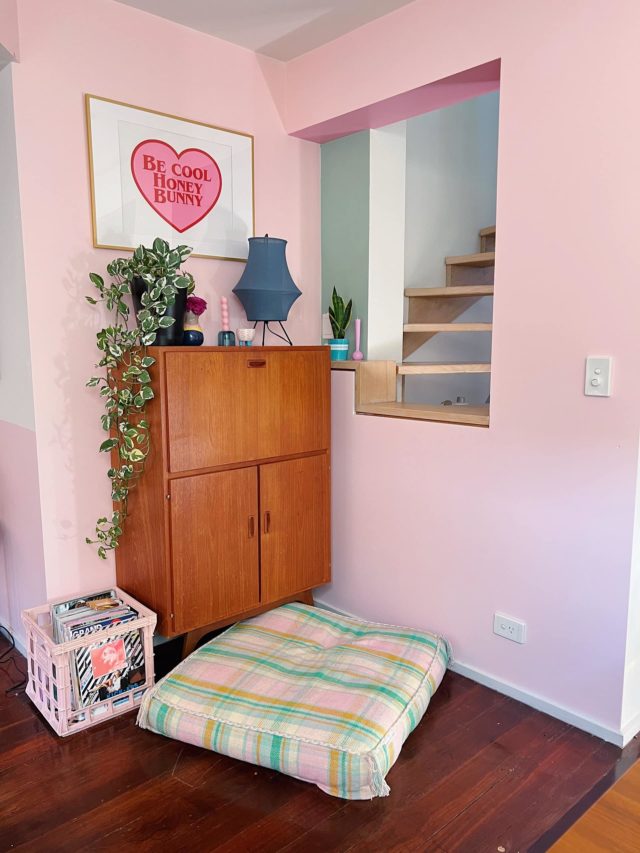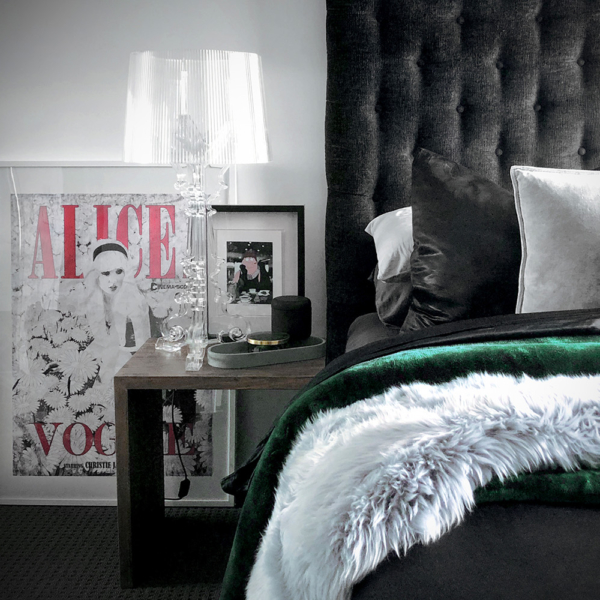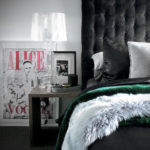 Hanging art in a rental & how to start your collection
As a young person on a limited budget, you could be forgiven for thinking art is something you need to wait years until you can afford (or are even allowed…