India's picturesque Jaipur is the home of the ancient practice of hand block printing. A technique in which wooden blocks are used to print patterns on textiles such cotton, linen or silk, hand block printing is a time-consuming process that produces gorgeous results. It's also the main technique used to create the Melbourne-based textile brand Agasti's range which features a contemporary take on traditional wood block designs. Today, we're exploring just how many intricate steps go into producing a single quilt.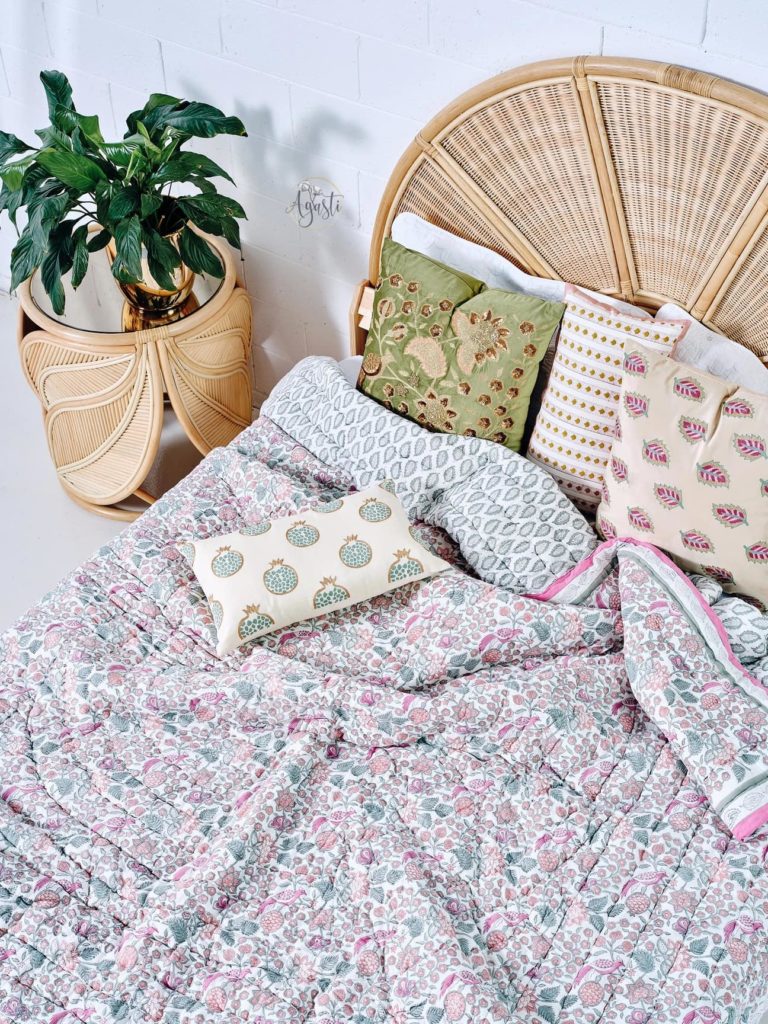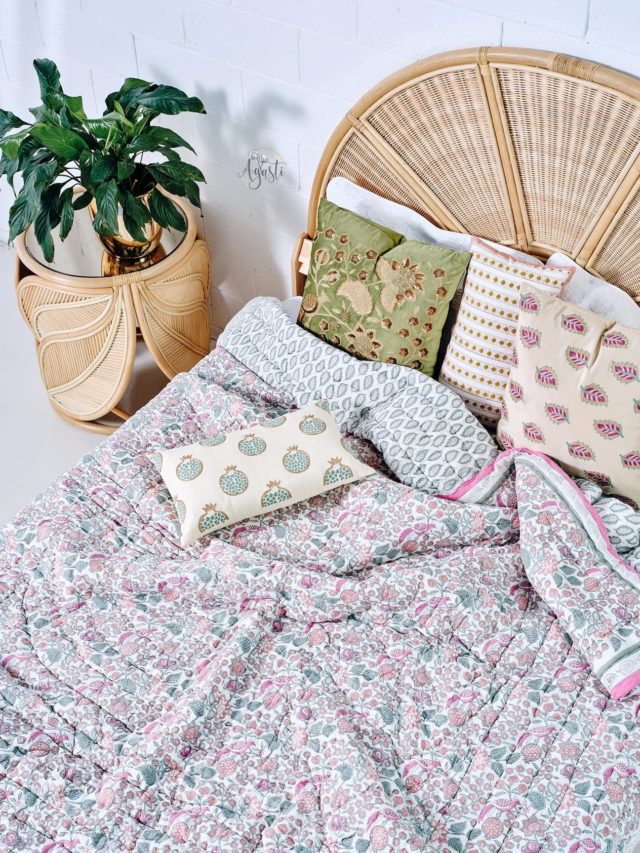 Step one: Hand drawing, painting and carving
The wood block printing process starts with hand-drawing and hand painting. These designs are then meticulously carved out by skilled craftsmen onto wooden blocks.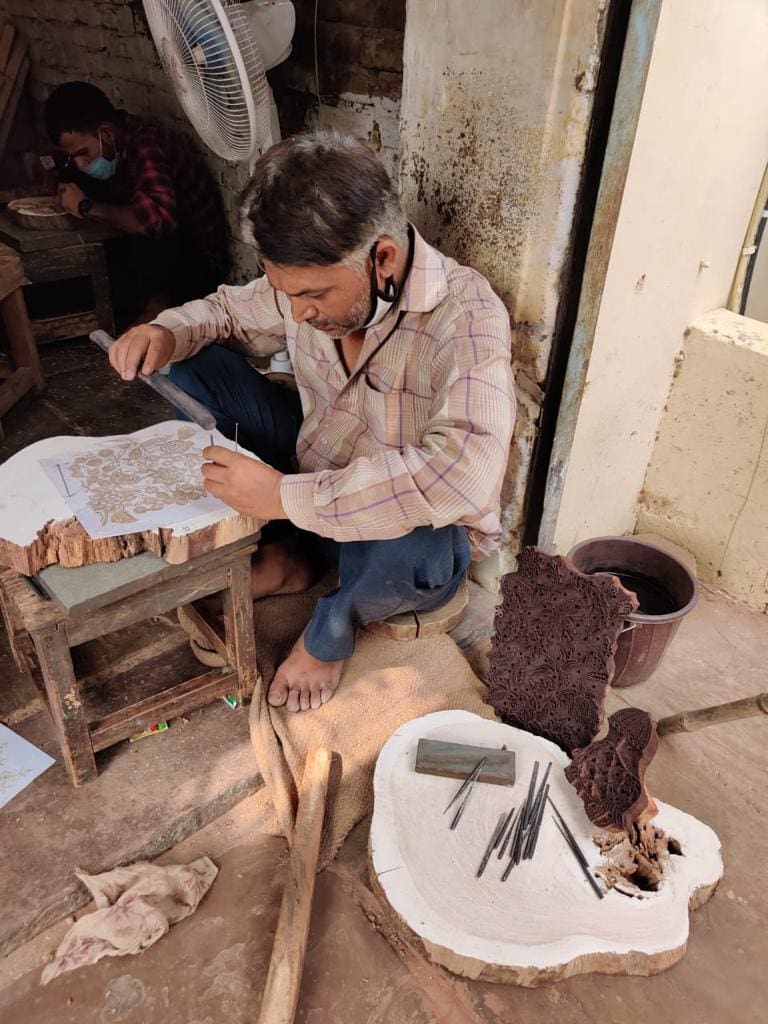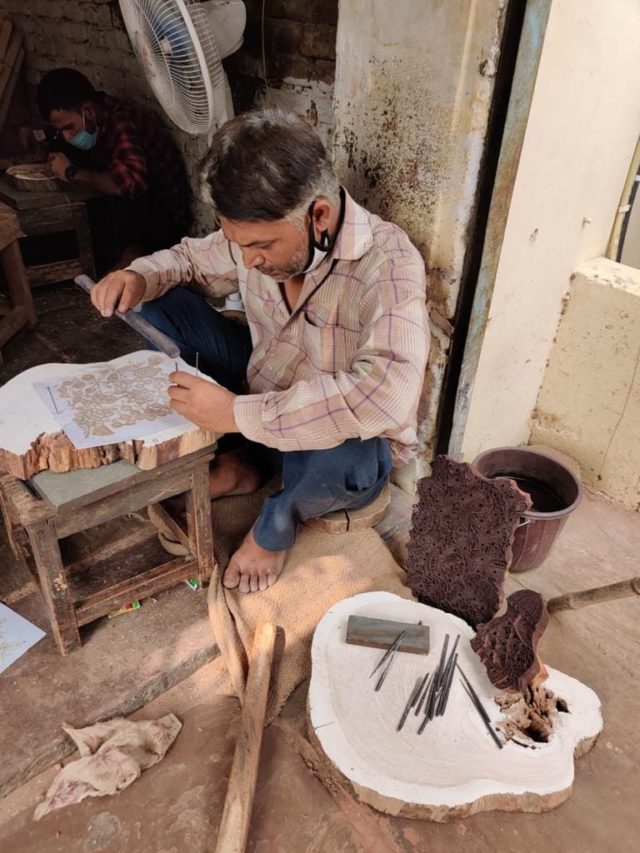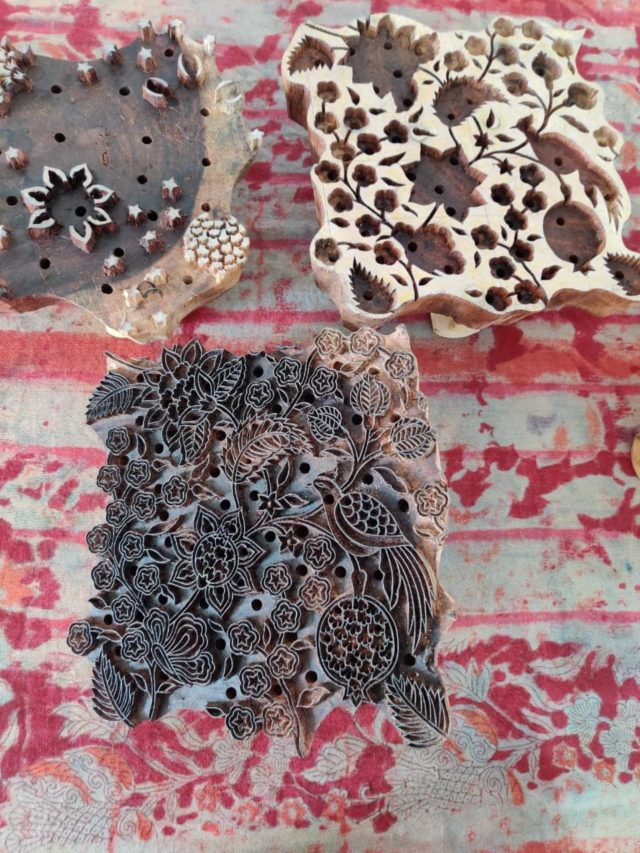 Step two: Colour making
Reminiscent of a childhood art class, this step looks super fun. Dye colours are mixed from scratch and different combinations are experimented with. There are many revisions to ensure the final design features the right balance and mix of colours.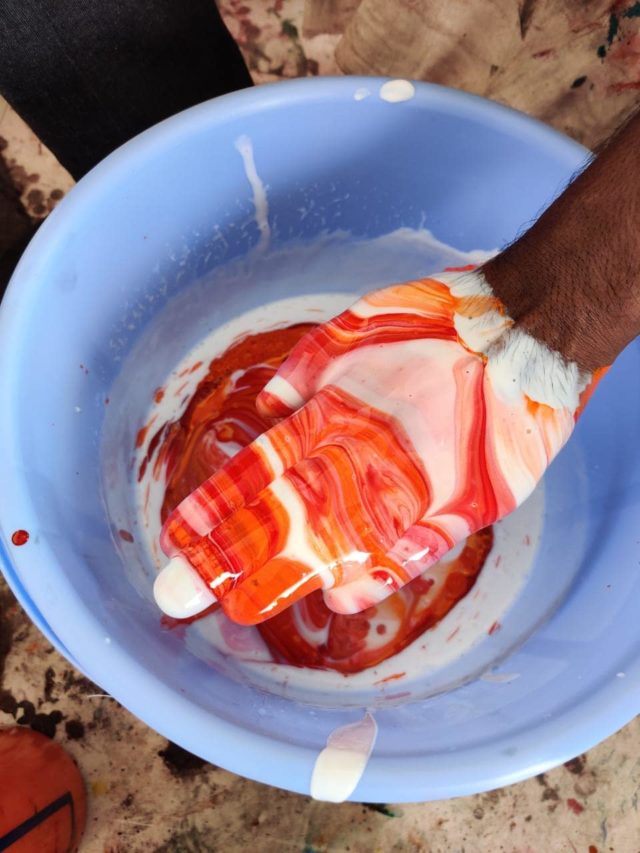 Each colour within the print has a different block, which means the aforementioned wooden blocks must be carefully carved to ensure a precise end result.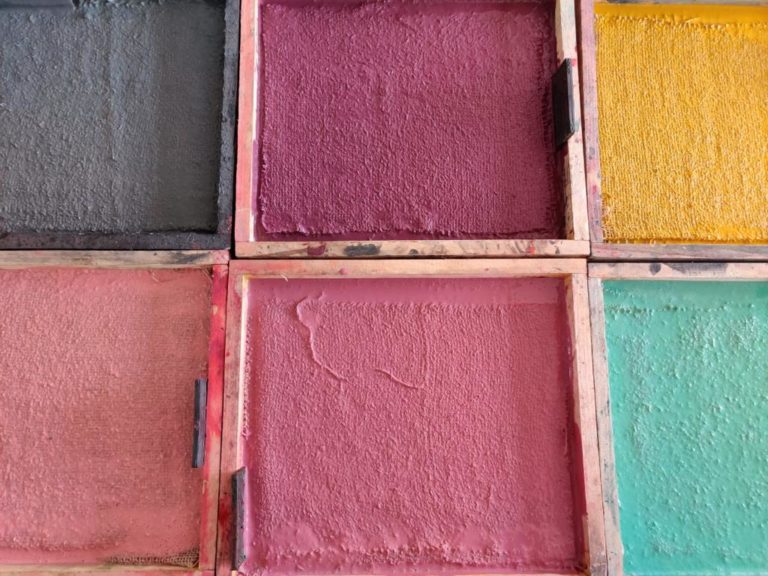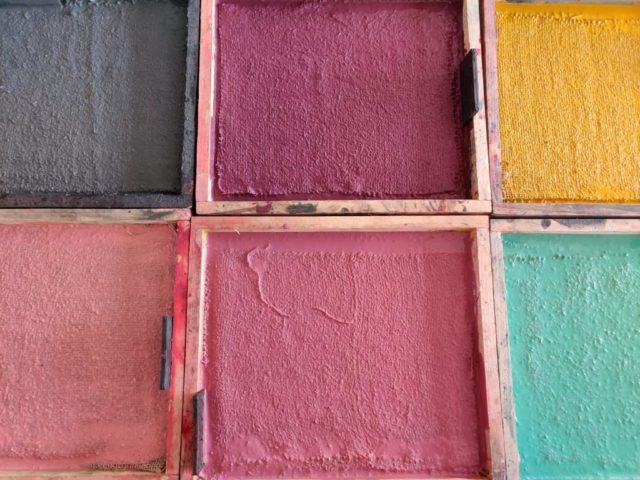 Step three: Printing the fabric
This is when the design comes to life. The printer immerses the wooden block in the chosen colour and applies it to a cloth that's rolled over a lengthy table. A good impression is ensured by hitting the back of the block with a wooden mallet.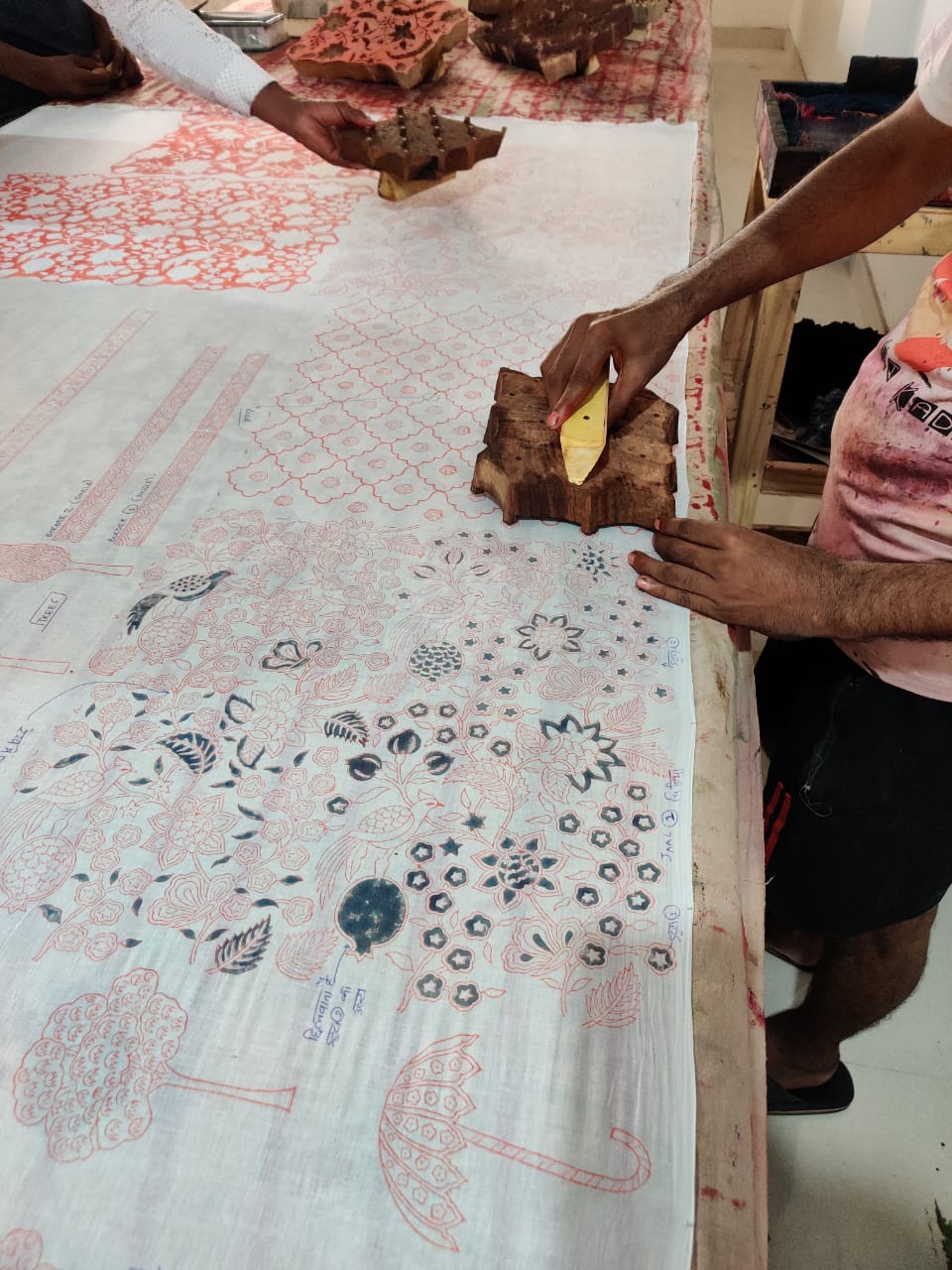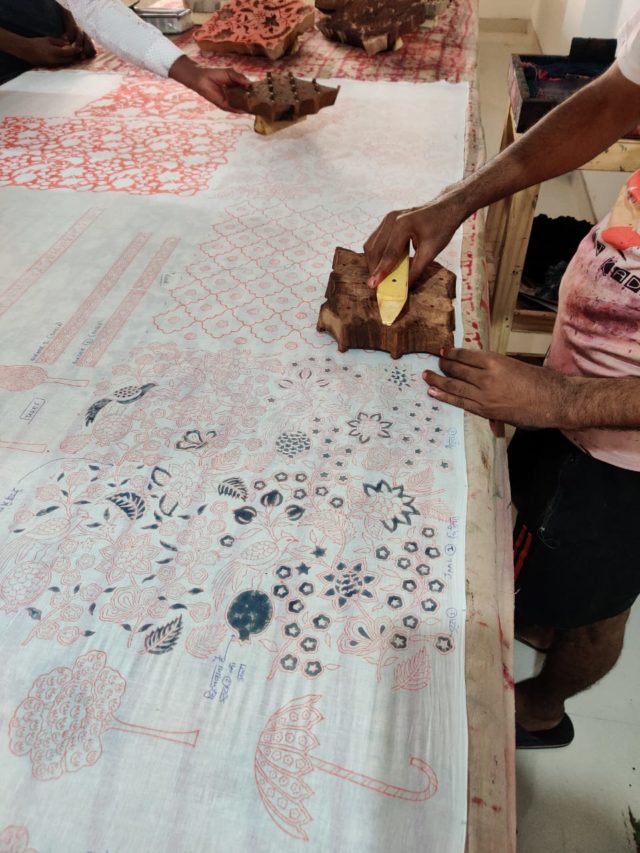 Consecutive impressions are made the same way, requiring the printer's careful attention to make sure a seamless overall design is achieved. These steps are repeated in the same manner until the length of the cloth is fully printed.
If, for example, eight colours are used to create a quilt (many in the Agasti range feature this many), the printer handles eight wooden blocks and eight rounds of printing is required to create just one quilt.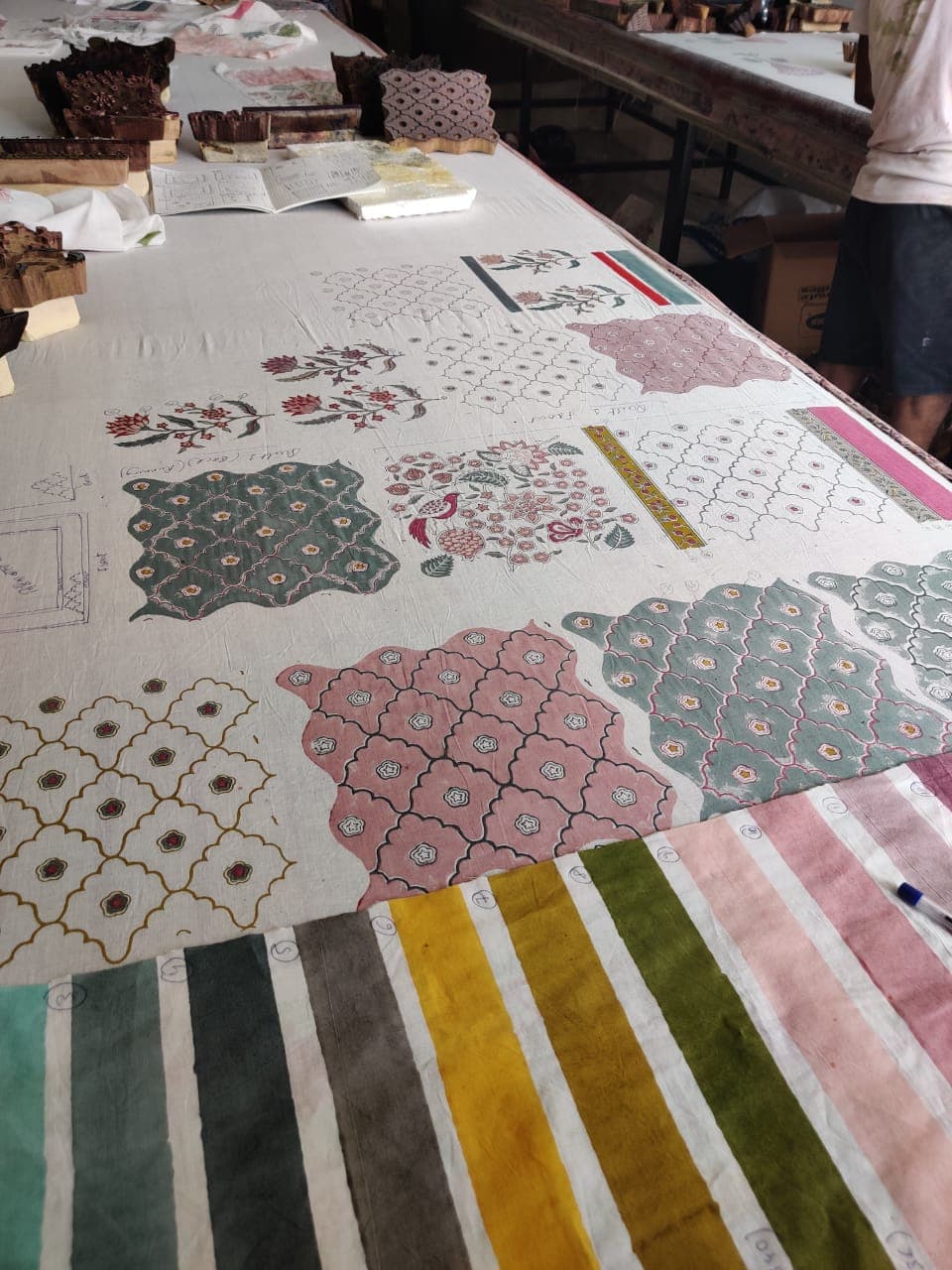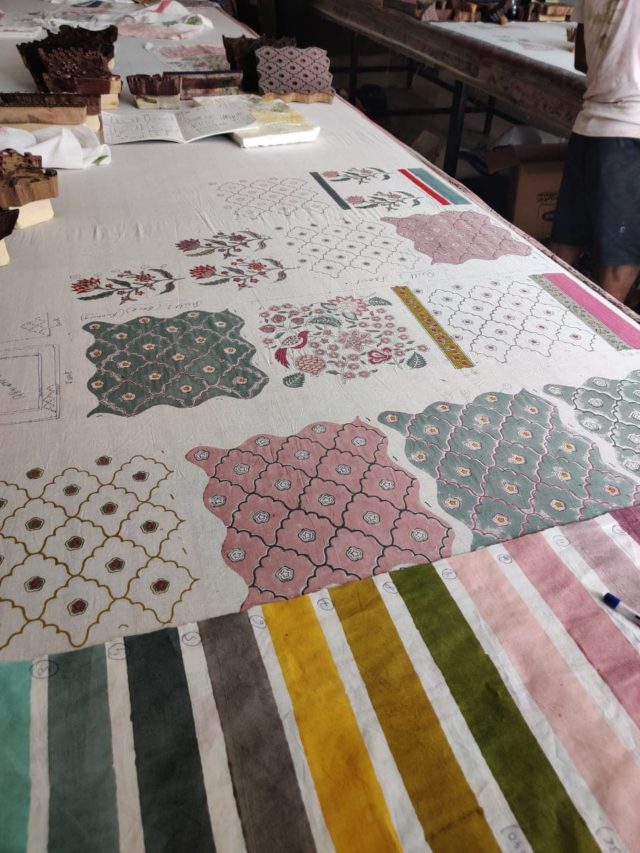 Step four: Making the quilt
Each finished piece of printed fabric is then hand filled and fluffed with cotton; all of them evenly beaten to achieved desired thickness. Then they are taken to women in different communities to be quilted into the products that comprise the Agasti range.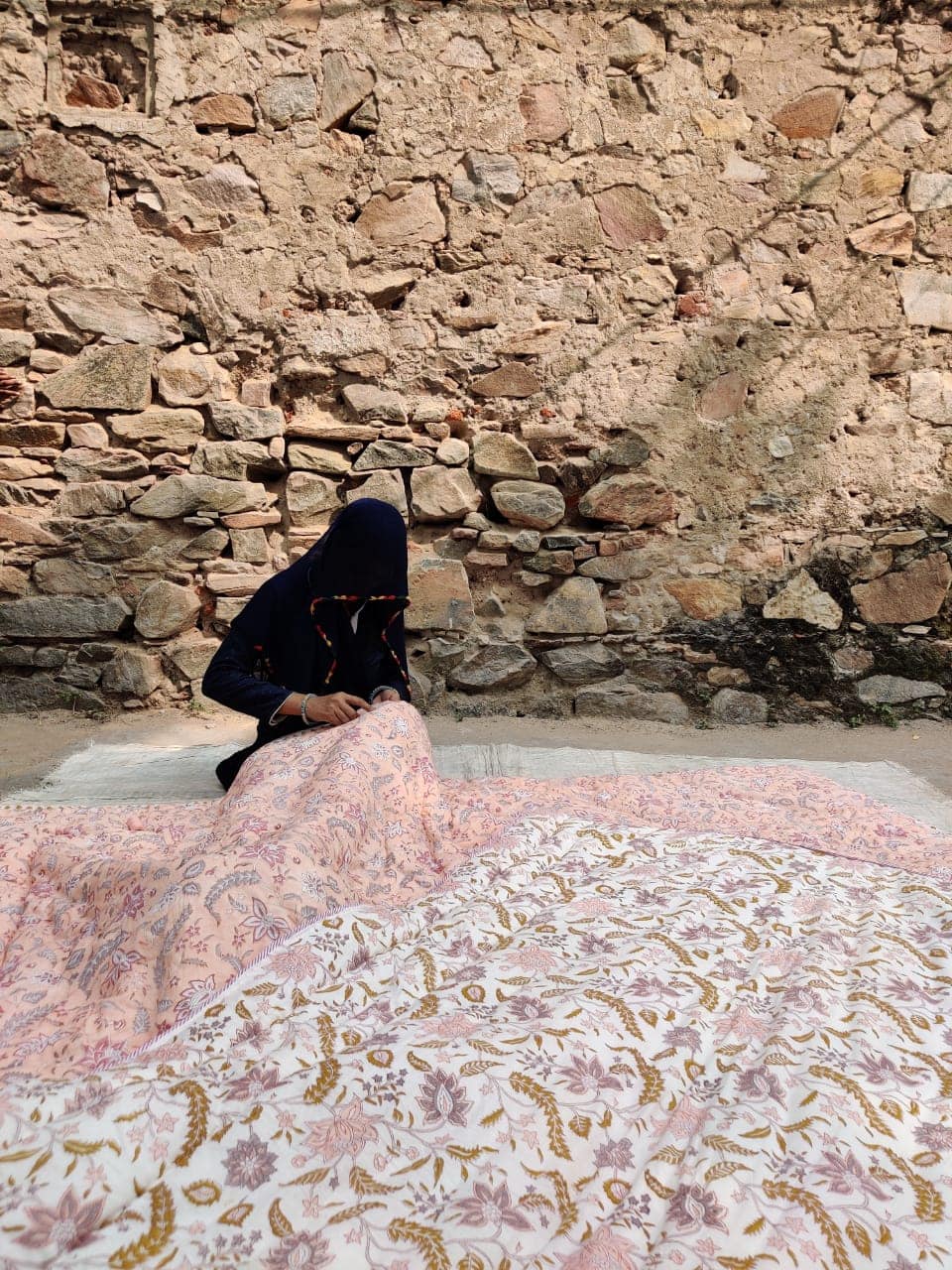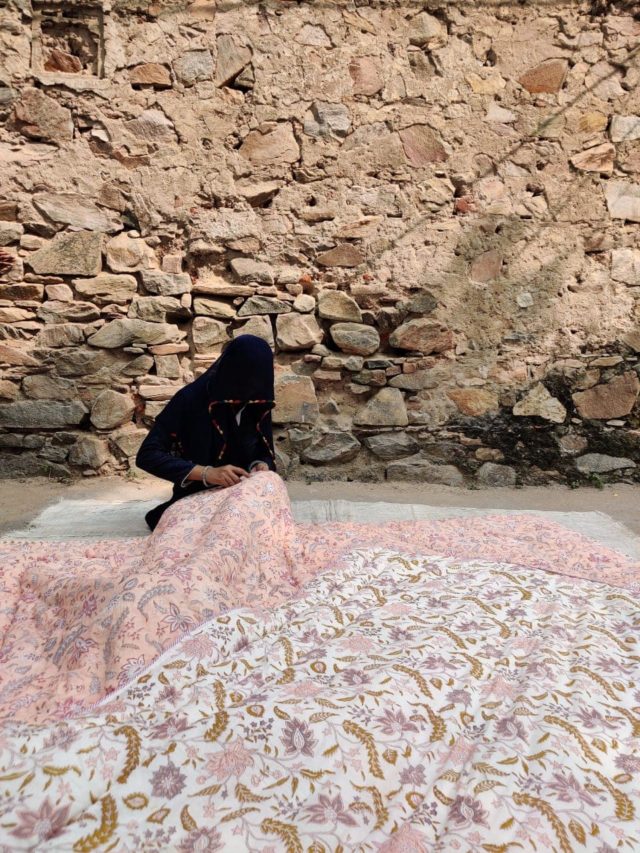 Step five: Embroidery
After making the quilt, skilled quilters add the finishing touches by hand stitching the quilt for that gorgeous artisanal aesthetic.