"I love being in the outdoors, and I think that interiors need to feel connected to the outside world, so I want to bring nature in," says Studio Onethirty designer Sarah Kalidis of her bold, organic aesthetic. An interior designer by trade, Sarah worked in the design industry for a decade before the birth of her daughter prompted a change in career direction.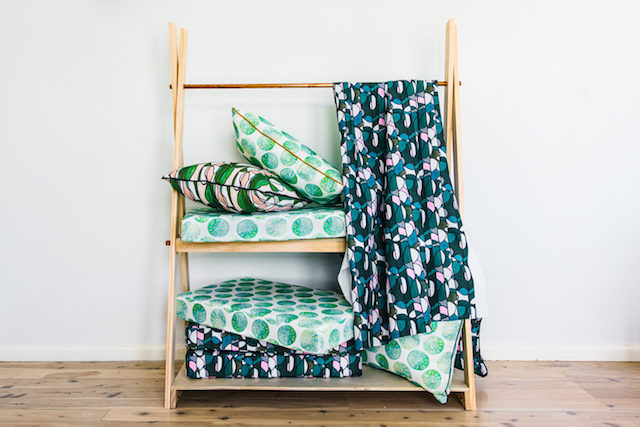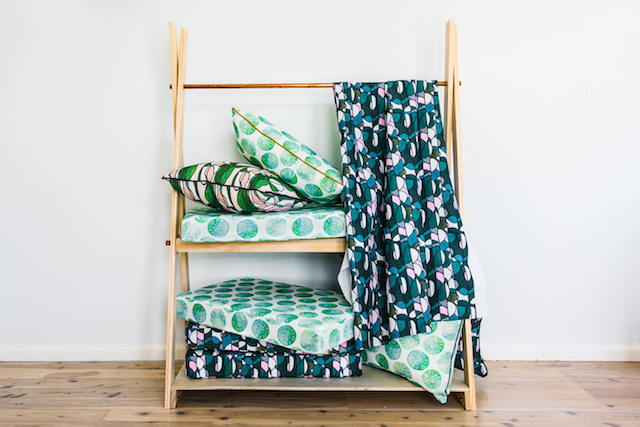 "I have always been interested in drawing and textural elements, and I have a love for all things handmade. After having my little girl in 2015, I decided to follow my creative passion and turn my love of design into a range of textiles, homewares and furniture, all made in Australia," says Sarah who cites Modernist design and Picasso as strong influences. "I have always loved the free and expressive work of Pablo Picasso, and he has certainly influenced this current collection with the likes of Maya, Paloma and Claude."
Sydney-based, Sarah's current (and debut!) collection was created during the spring of 2016. "Summer was just in sight. I spent many days immersed in the sunshine and the outdoors – nature's beautiful colours certainly influenced my paintings and drawings. The warmer months are all about freeness and rebirth, with bright colours adorning the natural landscape and fashion too!" says Sarah.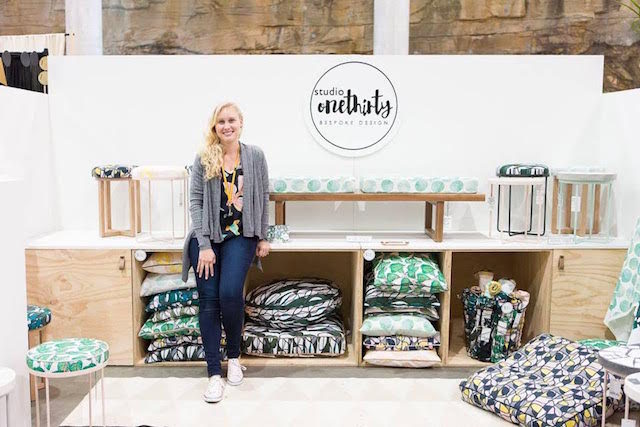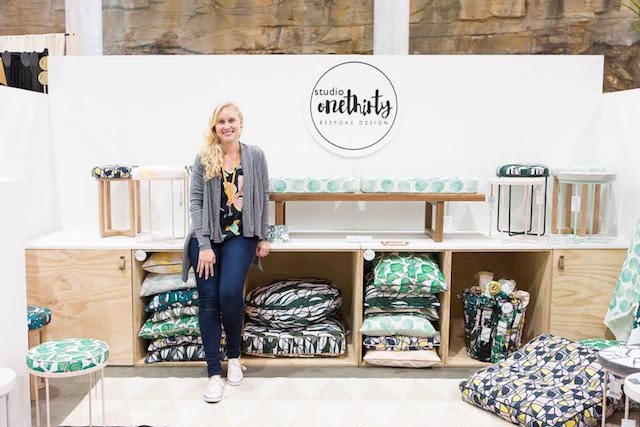 With respect to her design process, Sarah gets right back to basics before conceptualising each piece. "Each one of my textile designs are based on my original drawings. I love watching the transition from pencil to paper, through to upholstery fabric for furniture," says Sarah.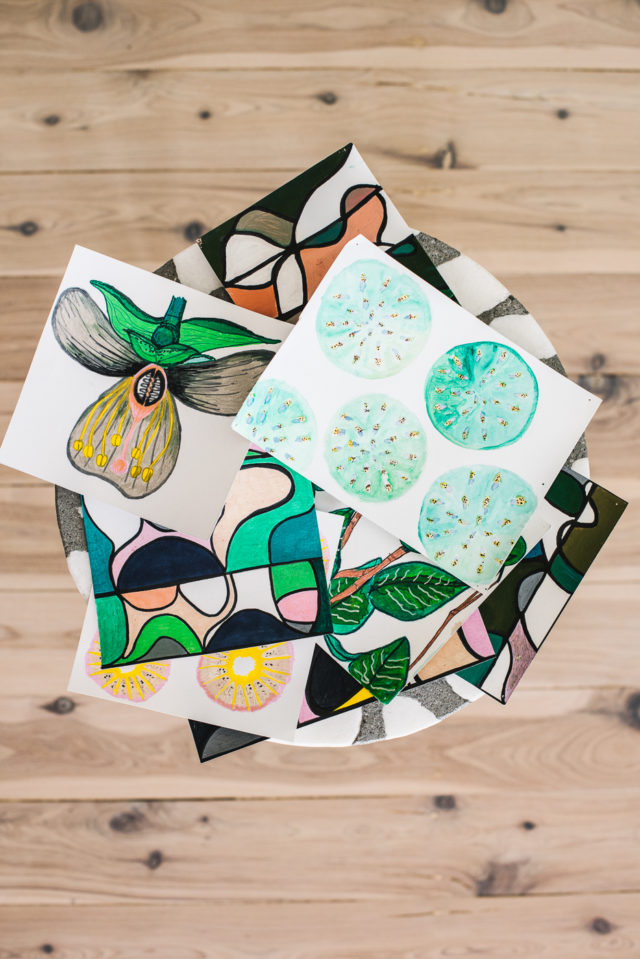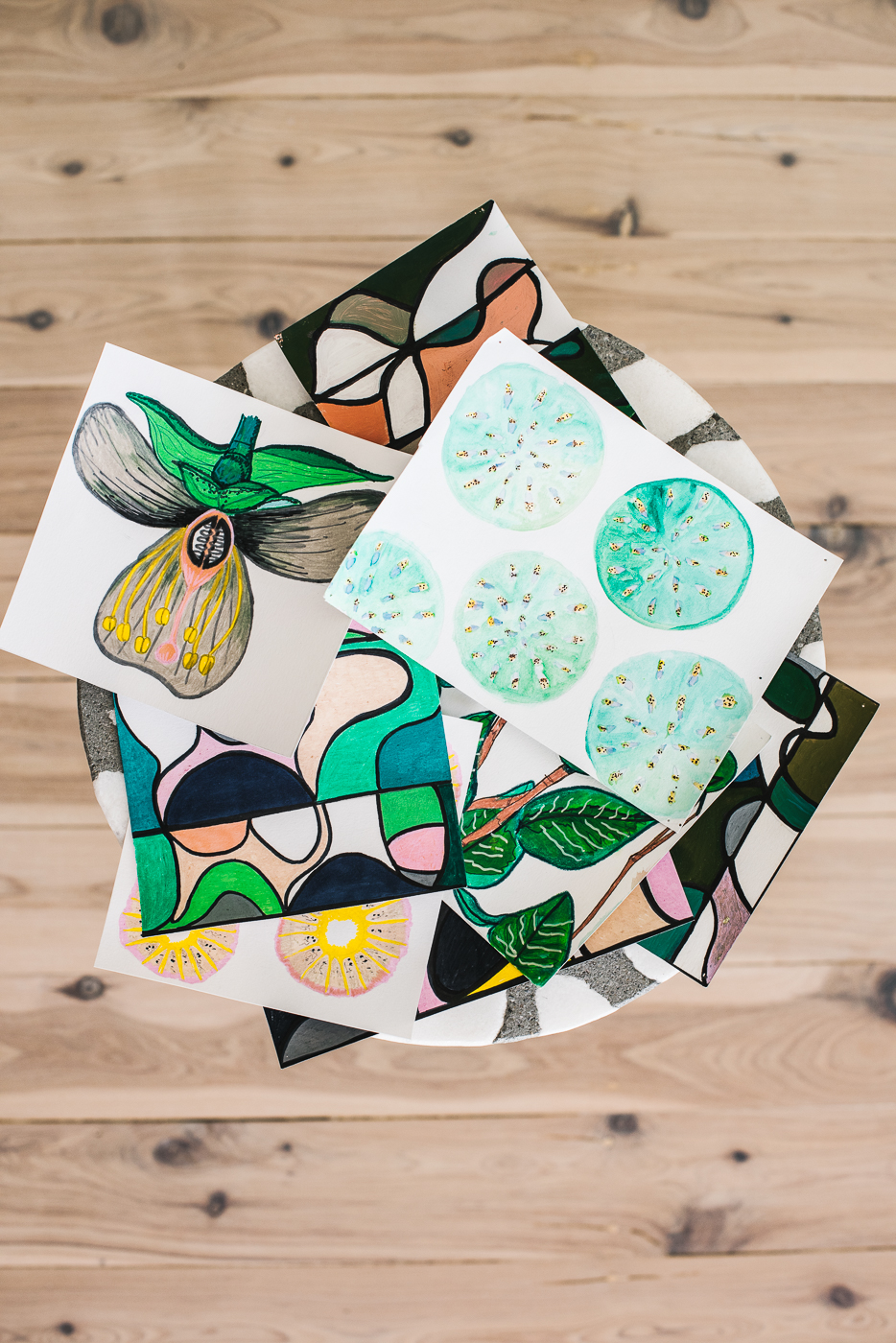 The designer's furniture pieces are strongly influenced by mid-century design, the Alpha Terrazzo furniture range a highlight. "It's a unique range of concrete furniture that can be customised to suit many applications. I have a lot of fun sourcing the beautiful marble and limestone that is used for the extra-large aggregate, and each piece is a one-off beauty!"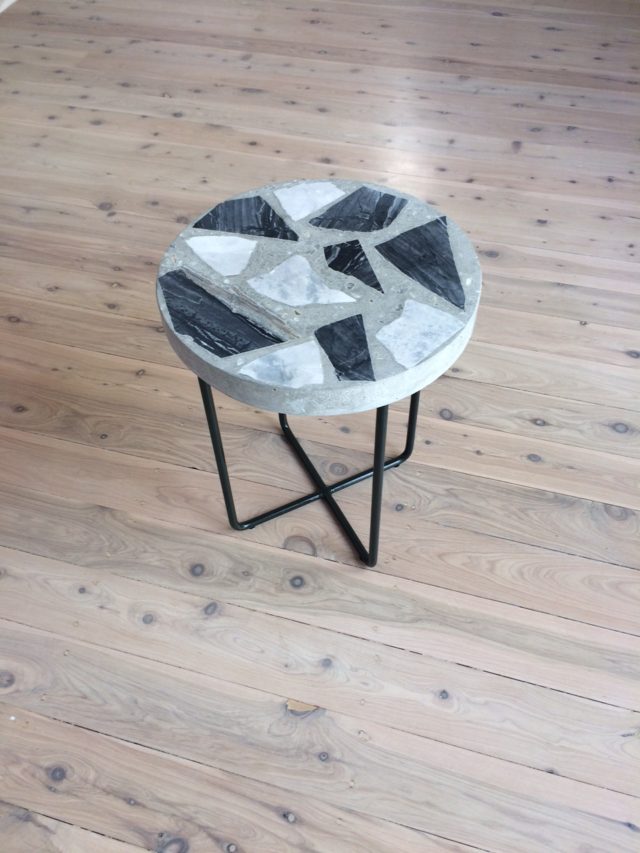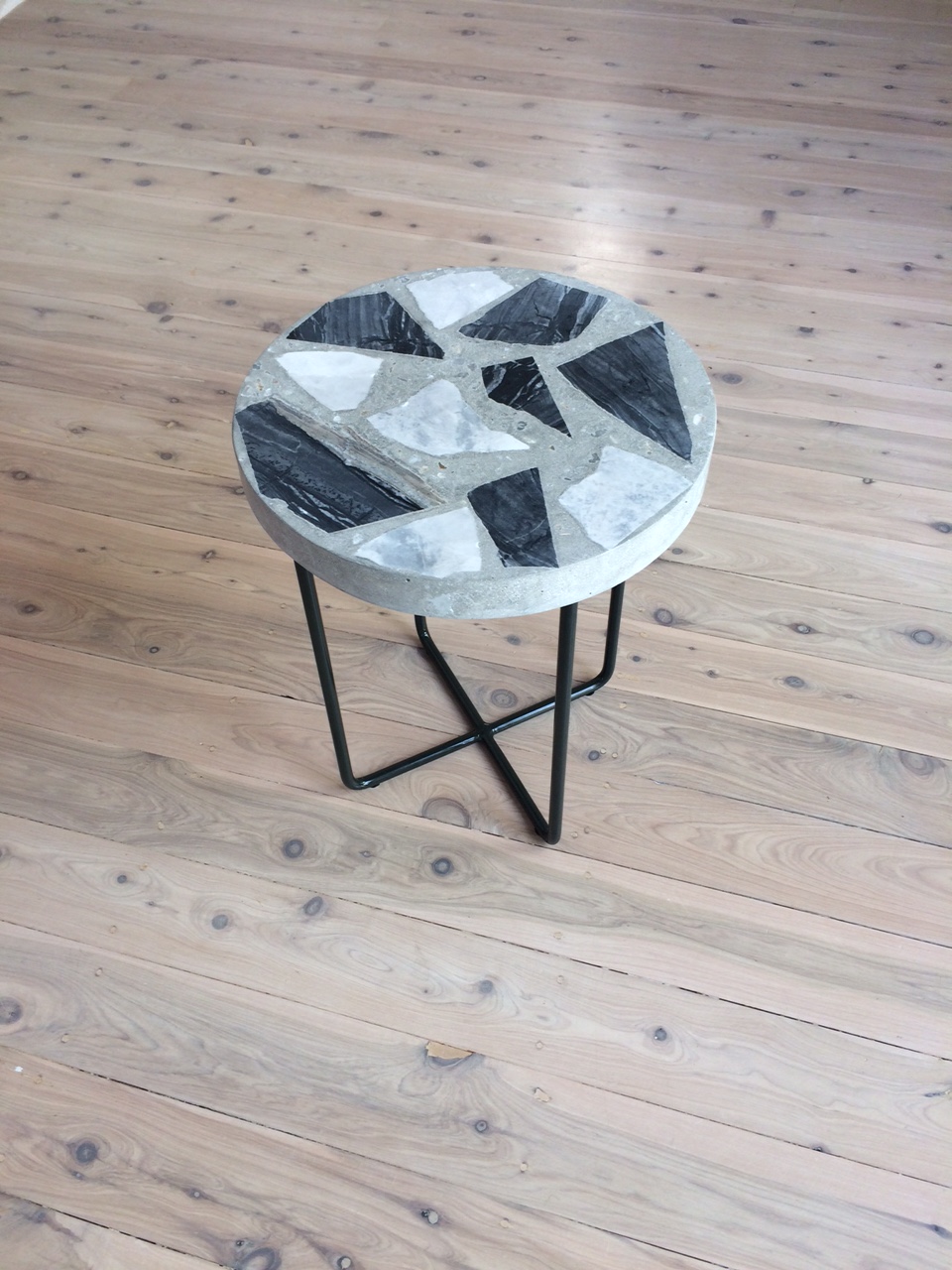 "I have a few other favourite pieces. The Katse Bench, which is beautifully crafted out of American Walnut and paired with Maya seat cushions, is such a fun piece and is influenced by mid-century design and some of my favourite colours. Its name 'Katse' means sit in Greek, which is perfect!" says Sarah.