By Diana Scully
I shared a bedroom with my sister for a few years growing up and while I can remember a handful of arguments, it was mostly a fun, bonding experience. So when my client sought my help to redesign a bedroom for her twin grandchildren, I was excited to recreate a similar experience.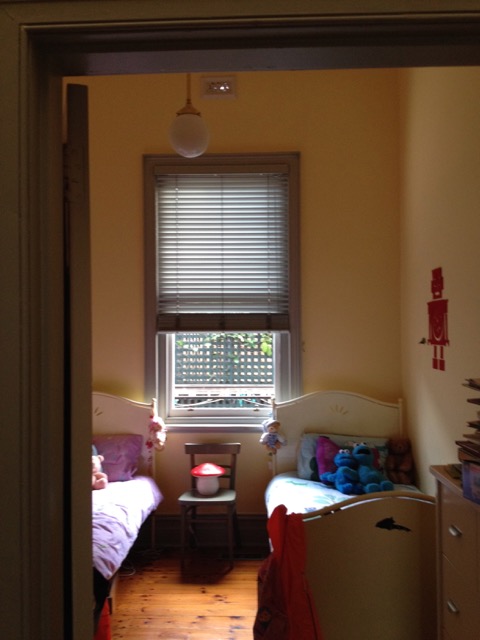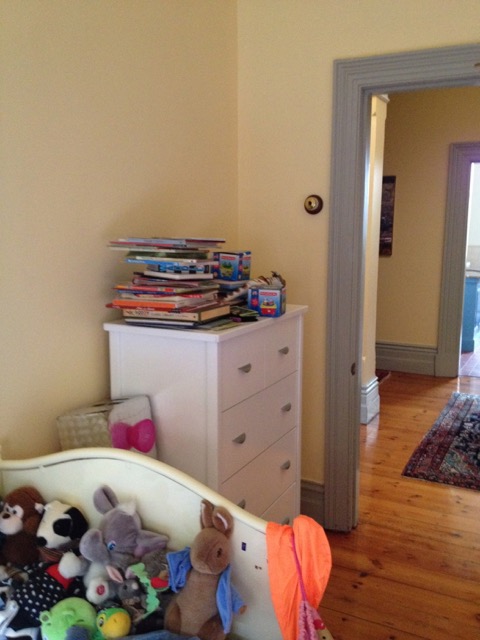 Many parents find designing a shared bedroom tricky — do you try to give each child their own bit of space to express their personality or explore some neutral ground? While the size of the room may dictate which way you go, I didn't let it determine the plans I had for this bedroom!
My client and her husband own a charming Victorian terrace home that offers all the beautiful period style features one would expect of the era, including high ornate ceilings, dark timber features and lead-light windows. But for the kids bedroom, these features just didn't work.
Don't be fooled into thinking that your child's bedroom design needs to 'fit into' the style of your home. Create something personal and unique by focusing on colour and character to inspire your child's imagination… and a little organisation to keep things in order! Here's what we did.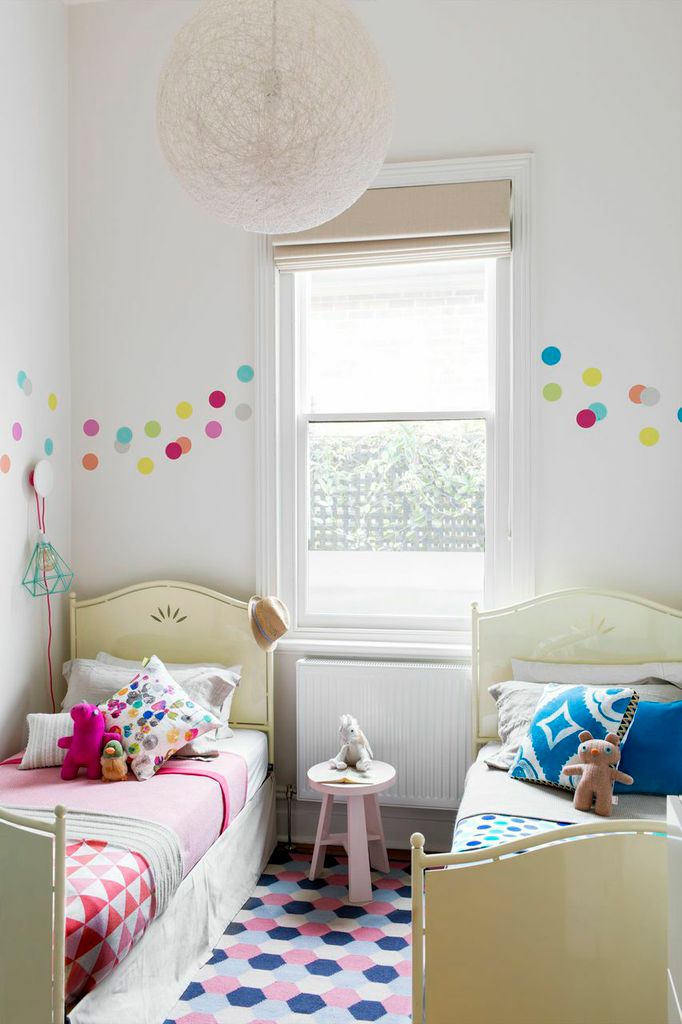 Colour
Colour plays such an important role in the mood and feel of a room. While the children's favourite colours were pink and blue (naturally, of course), we chose hues in more unexpected tones, like navy blue and dusty pink to avoid a clichéd colour palette. We introduced a custom rug from Armadillo&Co in our preferred palette to set the foundation for the room and unite the contrasting hues.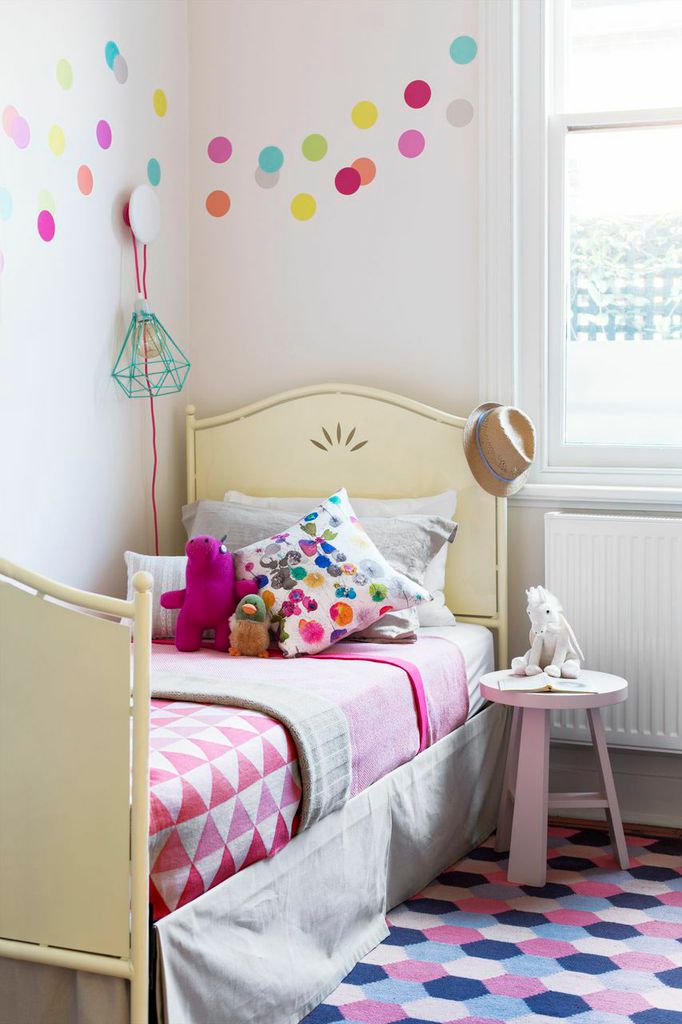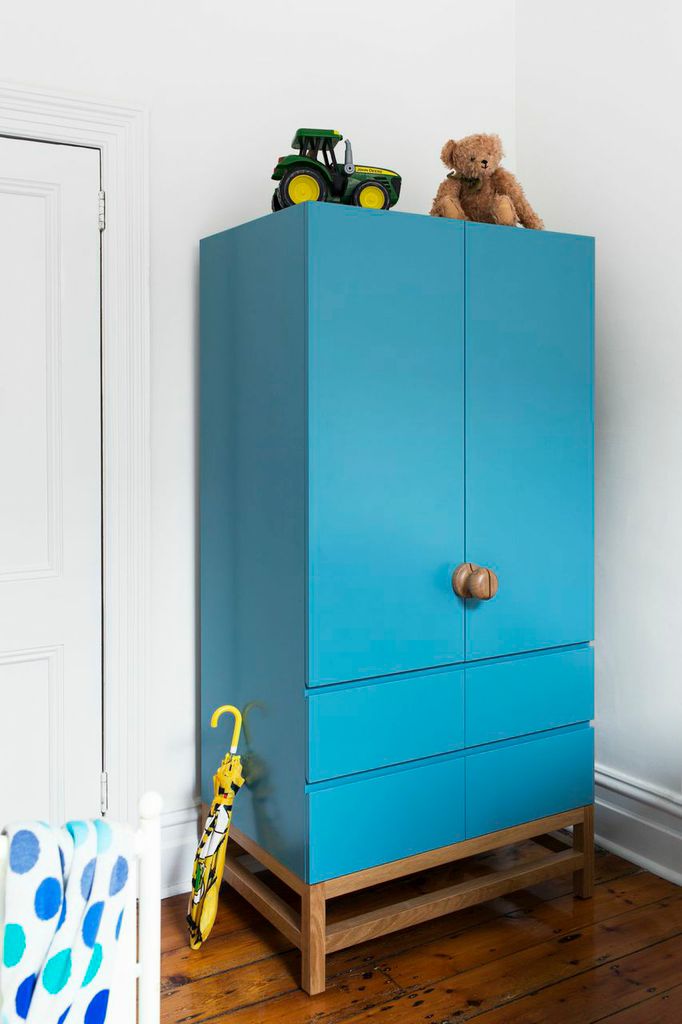 Character
When trying to keep both children happy, it can sometimes be easier to avoid a theme, like farm animals, fairies or dinosaurs. Instead, choose shapes or patterns — like we did in this project — that will appeal to both genders and offer a more timeless approach. Each bed features linens and accent cushions in colours inspired by the rug. And the vintage bed frames were retained to stay connected with the period style of my client's home.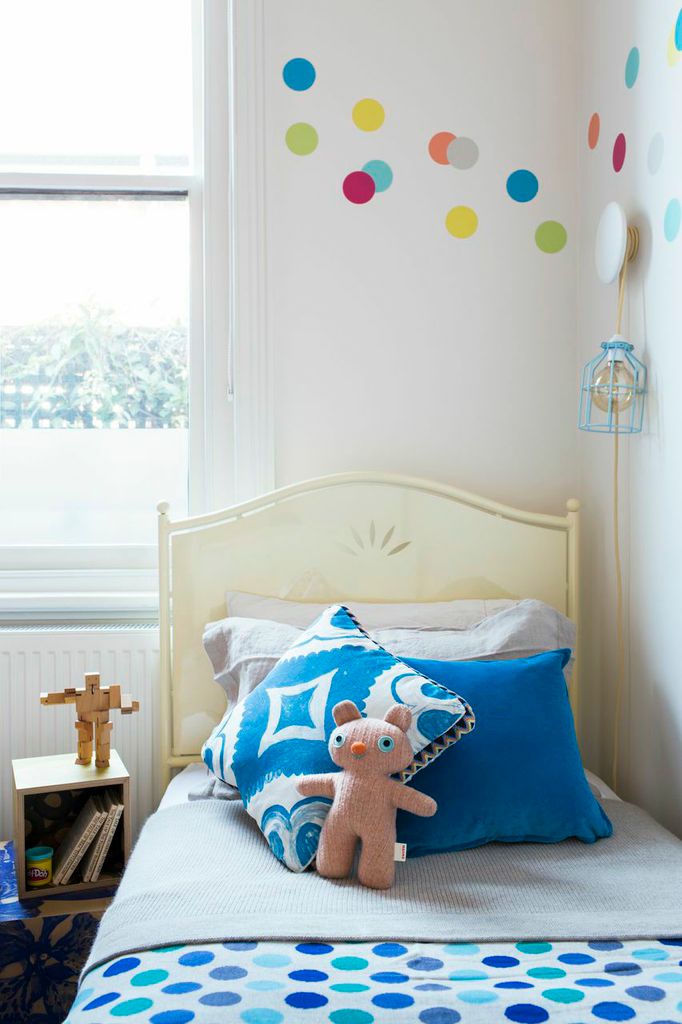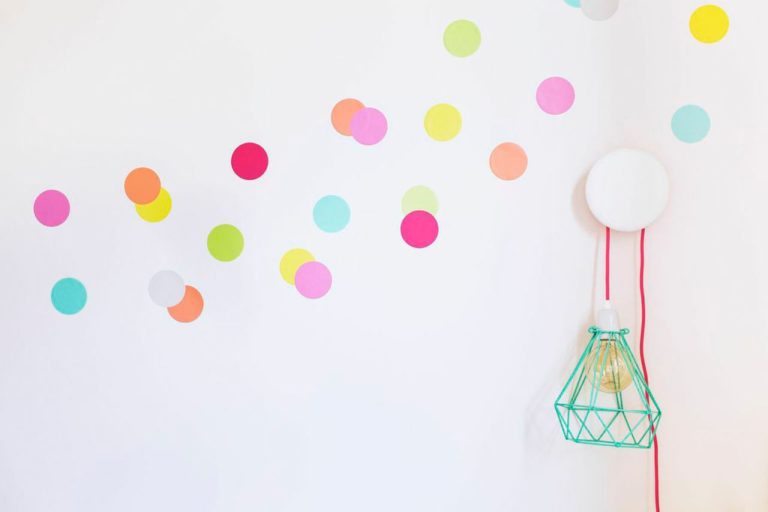 Clutter-free space
In a shared bedroom, especially where space is limited, an organised and tidy room is essential to keeping it feeling open and bright. In this project, a customised Zuster storage unit with drawers was used to store the children's games and toys and hopefully encourage them to pack up their belongings at the end of the day!
Above the storage unit, we installed acrylic bookshelves from Ubabub to display the children's favourite books and add a personal touch to their room. We also incorporated lots of storage under the bed and kept it visually tidy by designing bed valances to hide their appearance.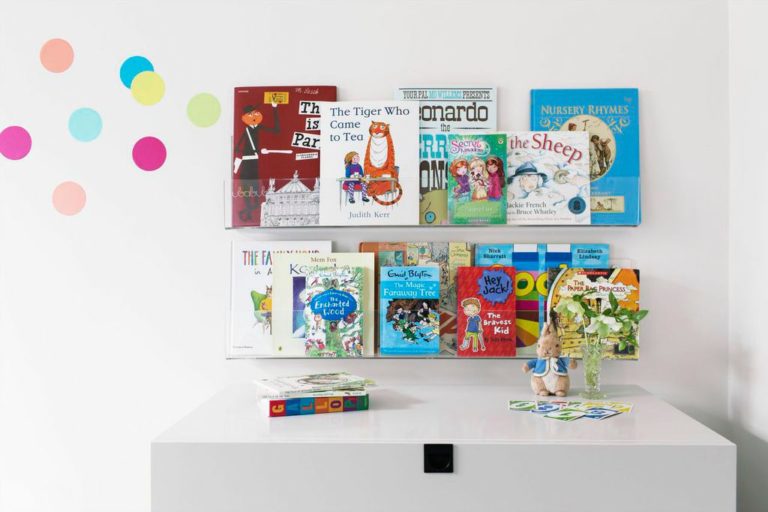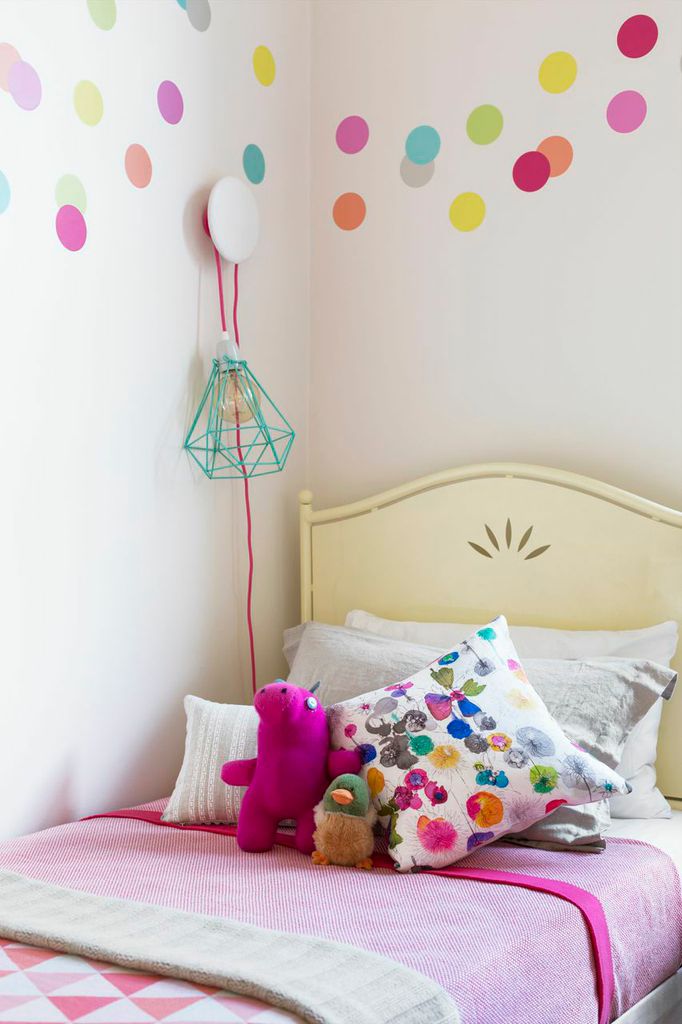 I think my sister and I would have loved this room!
— Diana Scully is the principal designer at Spaces by Diana, an interior decorating business that believes every home deserves good, affordable design. 
Reader Interactions