Having built over 50,000 homes since the company's inception, it's safe to say that Henley know a few things about home design. And while it's often one of the smaller parts of the home (for most of us), the walk-in-robe (WIR) holds a special place in our hearts. Over the years it's a space that has evolved into much more than a place to dump clothes carelessly and depart. In fact, when designed well, an efficient WIR can be a meticulously curated storage haven celebrating organisation and accessibility.
Today, interior design consultant Rebecca Burrows reveals how to maximise your WIR space and design so you avoid feeling like you are down a mineshaft of clothes and shoes.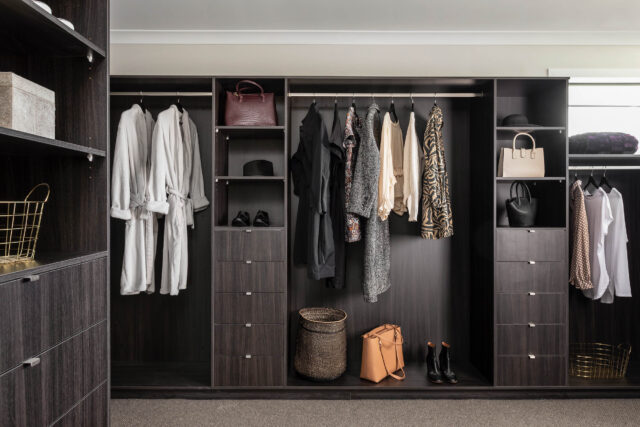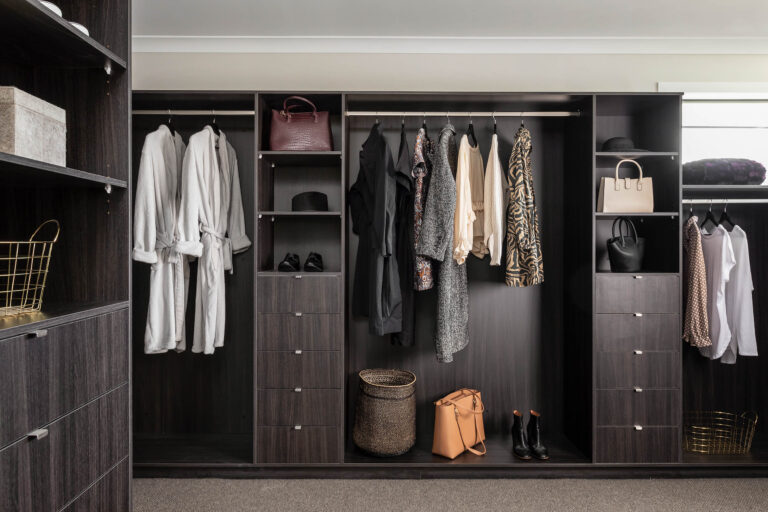 Put time into planning your WIR
Often the design of a WIR is overlooked and the last thing on a client's mind however it is worth investing in and will change your life and your bedroom. There is no reason you can't emulate the WIRs showcased on Instagram – the rows of neatly stacked jumpers, colour matched dresses and organised bags and shoes.
When designing your WIR, consider what combinations of storage will work best for you and your family. Do you like to hang things or keep them neatly folded in drawers or on shelves? Do you need long hanging spaces or short hanging spaces?
Make sure to maximise space and always take your robe to the ceiling. You can never have enough storage – especially for items such as hand luggage and extra pillows.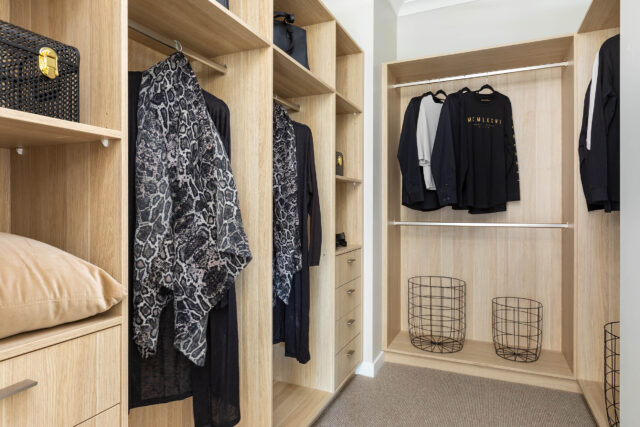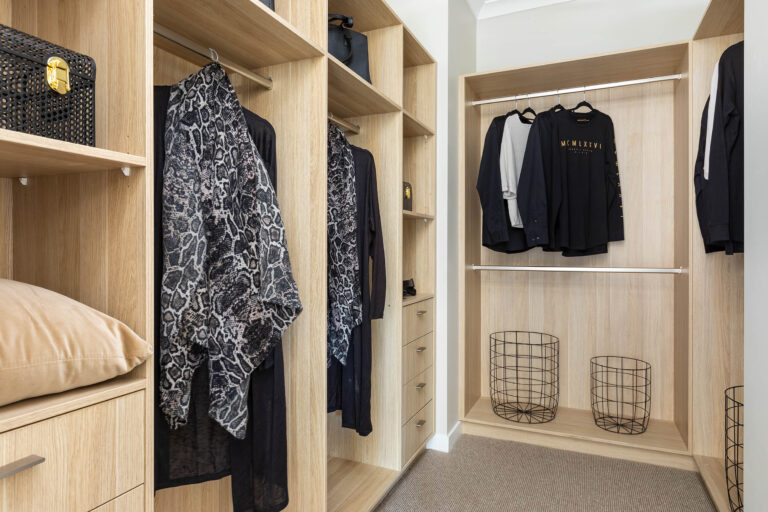 Organisation is key
A WIR can be a small or large space that is easily accessible and usually connects to your bedroom or ensuite. A WIR can include hanging space, drawers, open shelves, basket storage and larger compartments for storing suitcases or other seasonal items. Think about how often you use things and make sure to keep everyday items within easy reach.
Shelves are perfect for folded items like jumpers, shirts and trousers. They can also store handbags, hats and shoes.
Drawers are great and convenient for underwear, socks and smaller personal items like jewellery and watches. Dividers or small storage boxes can be used to organise items within your drawers. Use little compartments for your jewellery, sunglasses and personal items.
Hanging space (both long and short) is essential for hanging dresses, shirts, pants and jackets. You can maximise space by running hanging rails into a corner to store formal wear that you don't wear every day.
Storage baskets & boxes are essential for organising smaller items like scarves, swimwear and winter accessories. Use storage boxes and baskets to keep your things organised and tidy.
Pull out solutions like belt racks, jewellery holders, tie hangers and scarf loops are handy options to consider.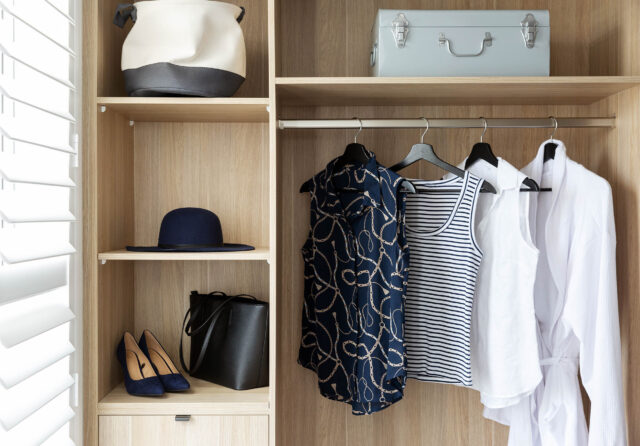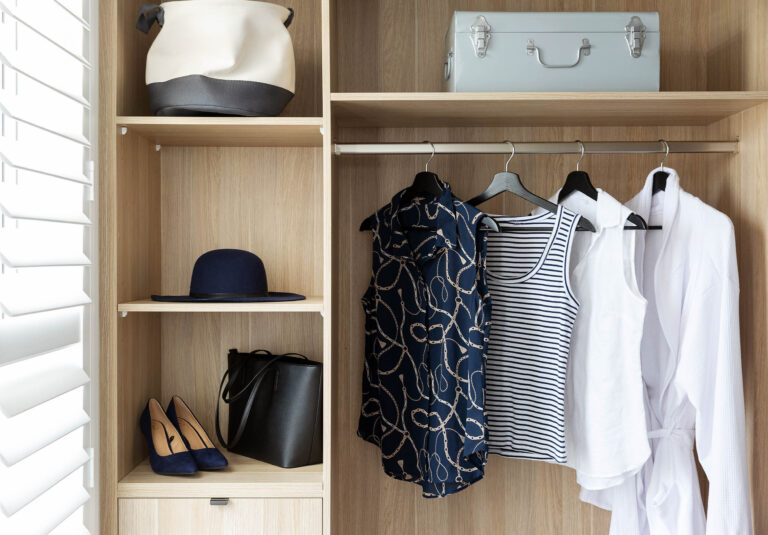 The finer touches
You may love the uniformity and consistency of a WIR and that includes using matching hangers. Ditch the wire hangers and consider replacing them with slim velvet or timber ones as they make a space look tidy and polished.
Shelves are a great way to display and store your shoes and this can be easily achieved through clever pre-planning and design.
Using free floor space can also be a great way to store items which you may not use all that often. A row of baskets or boxes will be a neat solution for that area of the WIR.
If you have no natural light, use cool light over warm light so you can see the colours of your clothes more clearly, especially first thing in the morning. Strip lighting or backlit shelves are great lighting options for walk in robes.
6 stylish freestanding wardrobes: great alternatives to a built-in
Offering style, variety, and flexibility, freestanding wardrobes are a great alternative to built-ins. They're a perfect choice if you want…