The kitchen is arguably one of the most important rooms in the home. It's where you feed your family and entertain your guests, and it's usually in a central location. Because of its importance and frequent usage, the kitchen is often one of the first rooms to go out of style or show signs of age. A kitchen renovation can breathe new life back into your entire home, and hopefully increase the value of your home.
Whether you're doing an entire remodel or simply making a few updates, a kitchen renovation can be a worthy investment. Marcus Roberts, founder of Brighter Finance, shares his insights below.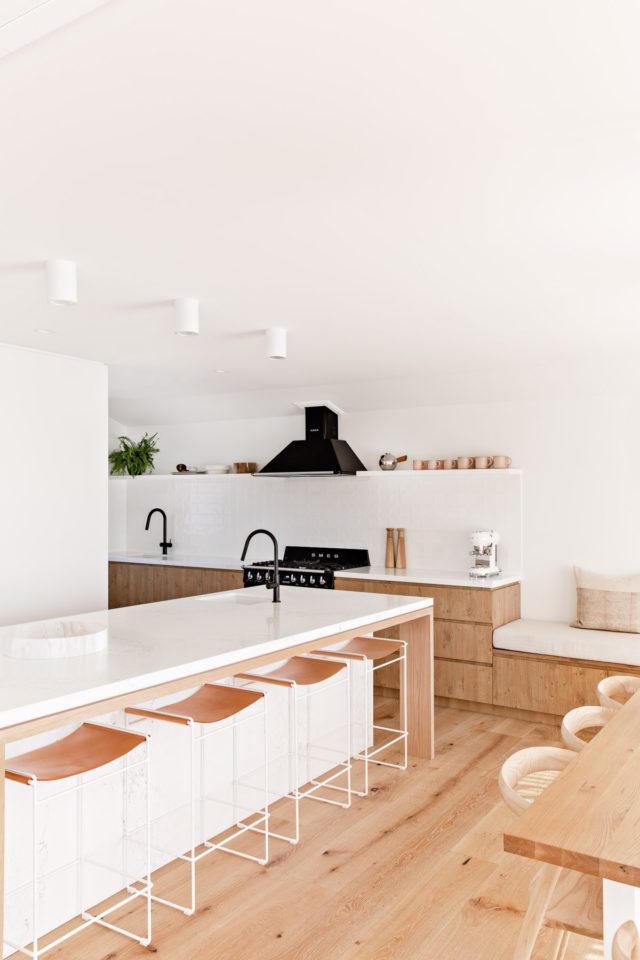 Location, location, location
Of course, the cost of any renovation will be entirely dependent on the size of the project, the materials used, and the services required. No kitchen will cost the same, in the same way no kitchen is the same. There are many ways to bring your costs down, but it's also important to note that your geographic location can affect the cost of your renovation. Within major cities, such as Sydney and Melbourne, a renovation can cost more than in other areas, with the average renovation price being somewhere above $20,000. Outside of these areas, the typical Australian kitchen remodel will cost around $17,000.
Budget ranges
There's a lot of room for variation in your budget, and prices can change dramatically. For example, a kitchen renovation can cost between $5,000 to $10,000 for an apartment sized kitchen, or for small updates. Budget kitchens are in the area of $10,000 to $25,000. For a mid range renovation, you're looking at anywhere from $20,000 to $45,000, and high end renovations can be anywhere within the range of $45,000 to $100,000.
Really, there's no limit to what you could spend on a kitchen. It simply depends on how creative you want to get. It's best to speak to a professional and get a customised quote which incorporates everything from design fees to material and labour costs.
Design
The design is one of the most important, but often overlooked aspects of a kitchen renovation. The layout of your kitchen can make or break the ease of workflow and productivity. A poorly designed kitchen can be frustrating to work in, and if you're spending a large sum of money you want to be sure you will enjoy being in the new kitchen. A professional kitchen designer can ensure a sensible layout while providing you with ample storage and a stylistic look. If you're looking at redesigning the entire layout of your kitchen you'll need to factor in designer's fees, which are normally around 10% of the overall cost. The average price point for designer's fees is $2,500.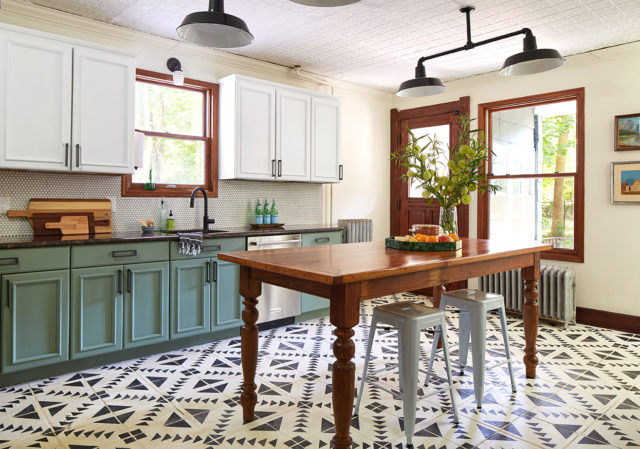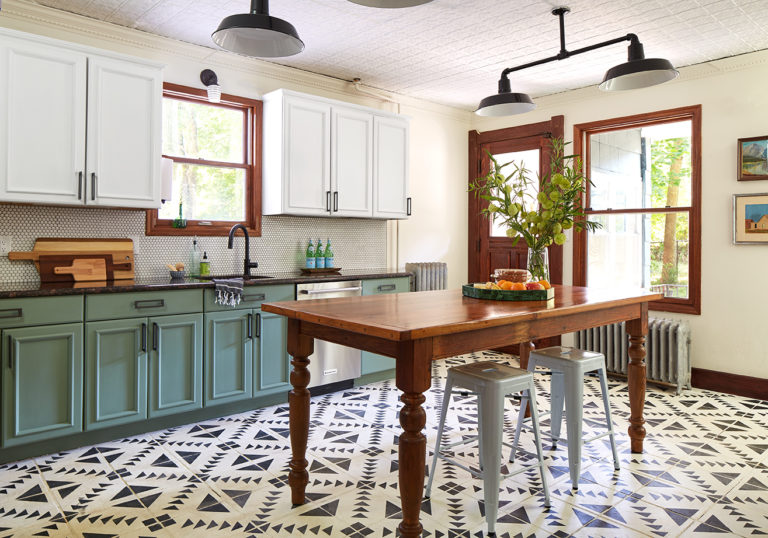 Cabinetry
The cabinets of every kitchen should be sturdy, but the materials they're made from will determine how much you spend. Cabinetry materials are usually wood, wood veneers or composite woods like chipboard, though aluminium and polyethylene are increasingly popular options. Melamine drawers and doors are a great budget option, whereas solid timber is more expensive but can give a better aesthetic finish. In most kitchens, the cabinets will take up a large portion of the space and incidentally, will be a big chunk of your budget. To replace all cabinetry, you can expect costs to be anywhere from $4,000 to $10,000.
Bench tops
The next most significant part of your kitchen renovation will likely be the bench tops. Again, depending on the materials used on these surfaces, there can be a large sway in pricing. Common kitchen bench top materials include marble, stone, metal and composite woods – all of which have different price points. More basic materials, such as a laminate bench tops can be less than $3,000, whereas solid timber or gloss polyurethane can be much more expensive. Even more expensive are marble or stone bench tops, which can easily go above the $10,000 mark, before installation costs.
Flooring
When it comes to kitchen renovations, the flooring can be easy to forget, however it can be an important aspect. Your kitchen needs a durable and easy to clean floor surface. There's a great variety of flooring options, and you can choose between different styles of tiles, vinyl, wood, and linoleum.
A tiled floor is generally more expensive, due to the material itself and the installation process. Tiles will cost around $2,000 depending on the kitchen size. High end kitchens often use wood flooring, but this can increase the costs to around $4,000. The more affordable options are vinyl and linoleum, which are normally only $300 to $400.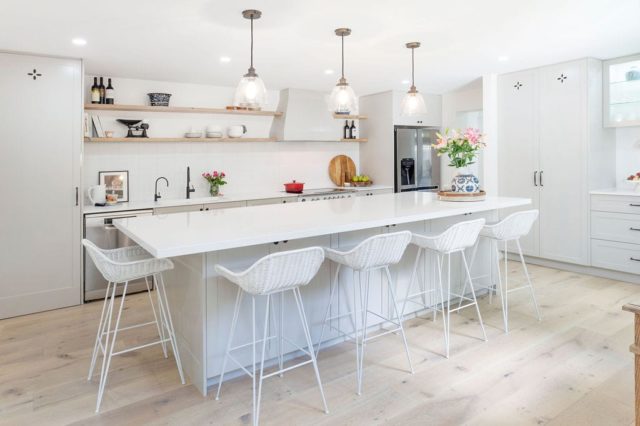 Lighting
Lighting is an important part of your kitchen, as you want certain areas to be well lit for food preparation. Although not the most expensive part of a renovation, lighting can still add up. Normally installation costs for lighting sit around $300. Adding in the average price of downlight and pendant lighting makes the overall cost of lighting in your new kitchen around $900 to $1,500.
Appliances
Costs of appliances vary greatly depending on location and the brand name, though the typical cost of labour when installing a new oven or dishwasher is $300. Factor in the cost of the appliances themselves, and you can expect the overall fit out of your kitchen to sit at roughly $5,000. With high end appliances, the price can quickly double or triple.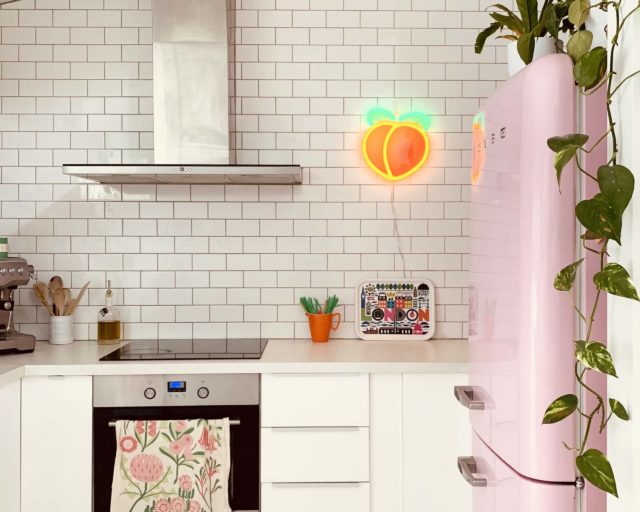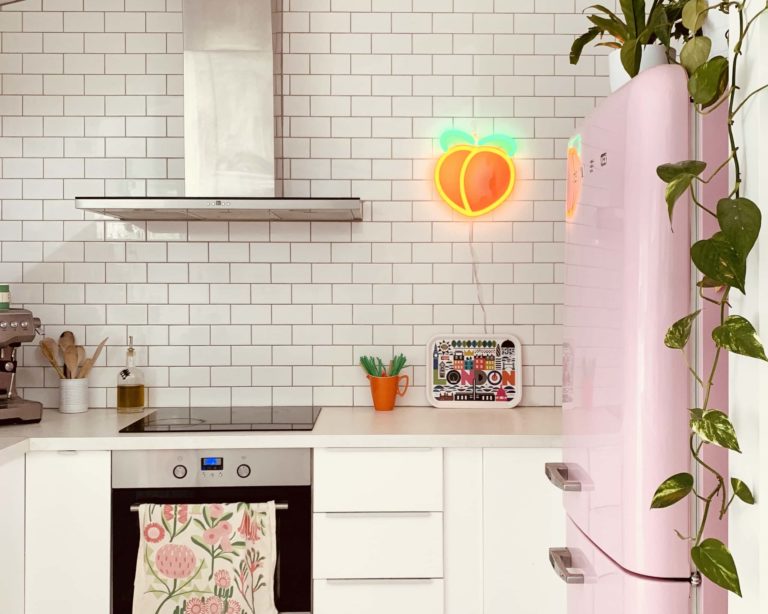 In the end, it's important to do your research, factoring in your own preferences, needs and wants along with the size of your kitchen. If you're working with a relatively small budget, there's a lot of compromises you can make to bring the price down. It's important to remember, however, that you should not compromise on the quality of construction. Cabinets that are well-made, with high quality hinges and drawer runners can make a world of difference. Consider this before you put majority of your budget into an expensive marble bench top.
After a renovation, a well-designed kitchen, with thoughtful planning, both in terms of layout and budgeting can make a huge improvement on your day to day life, but also on the value of your home.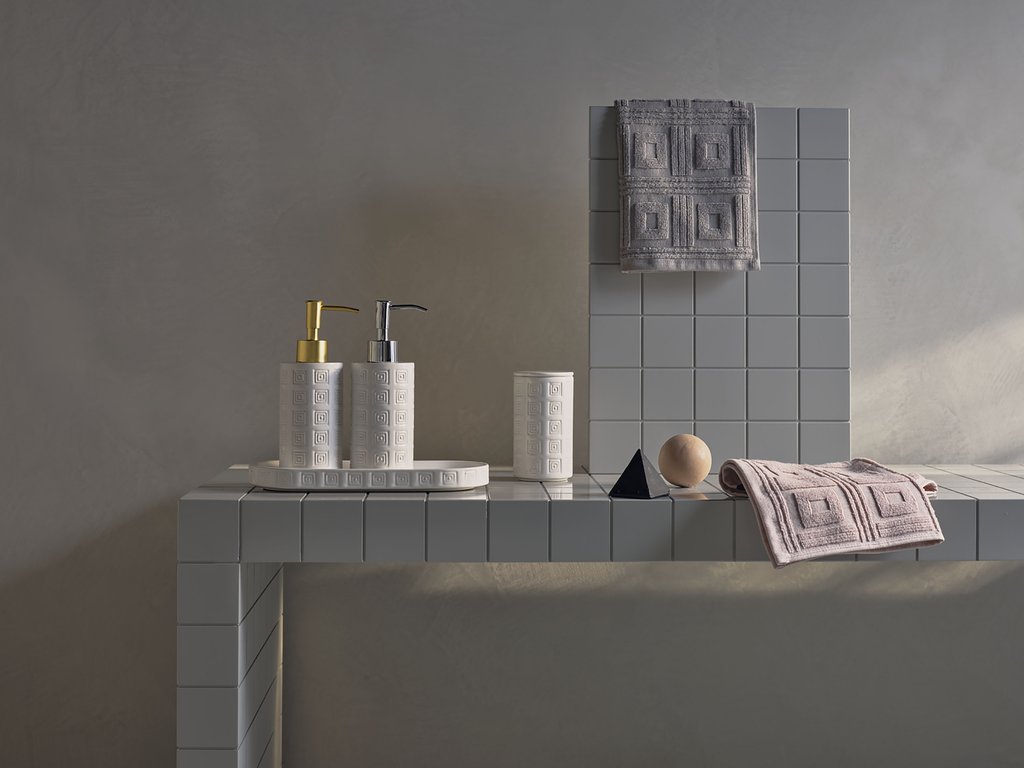 What's new in kitchens & bathrooms: March 2021
Textured concrete basins, accessories inspired by ancient Greek architecture and Dolce and Gabbana's latest SMEG collaboration, this latest bathroom and kitchen looks are an eclectic bunch. Concrete Nation RAW collection:…