House Rules winners Adam and Lisa celebrated the arrival of their baby girl Arabella recently, by designing a pastel nursery combining white with soft pink and grey, floating shelves and lots of lovely accessories. "We wanted a soft, classic and functional space with lots of storage. I knew what I wanted as soon as we found out she was a girl," says Lisa.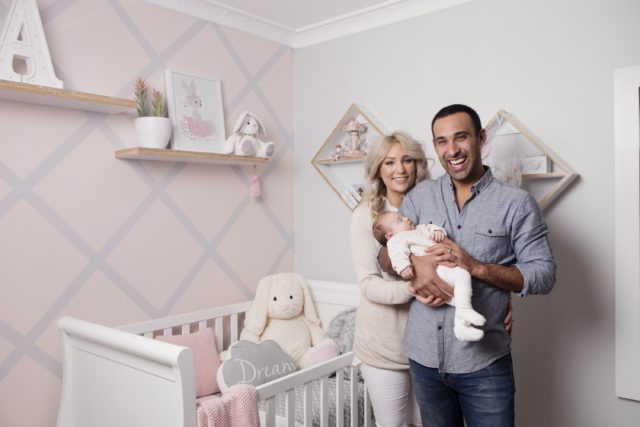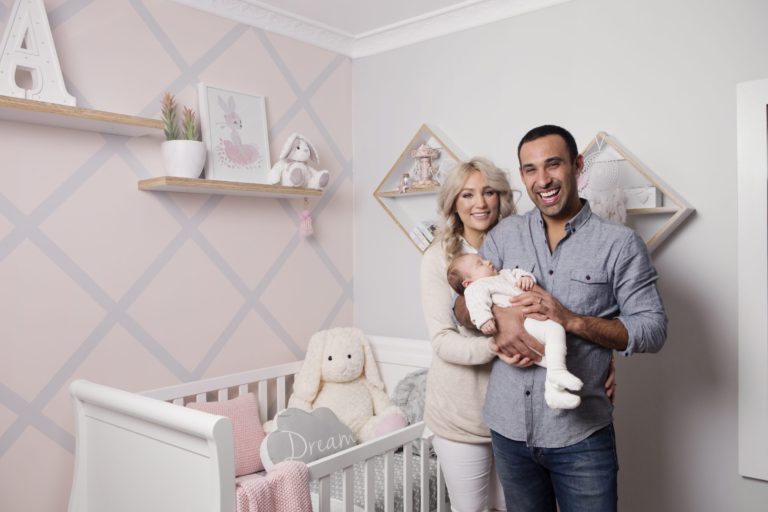 "Working with CNP Brands enabled me to shop for key pieces online which worked so well throughout my pregnancy. We were able to find almost everything we needed, even our stylish Cybex Pram online, and making purchases at the click of a button was a life-saver," says Lisa of the pretty space that features the bebe care Imperio cot, rocking chair and change table.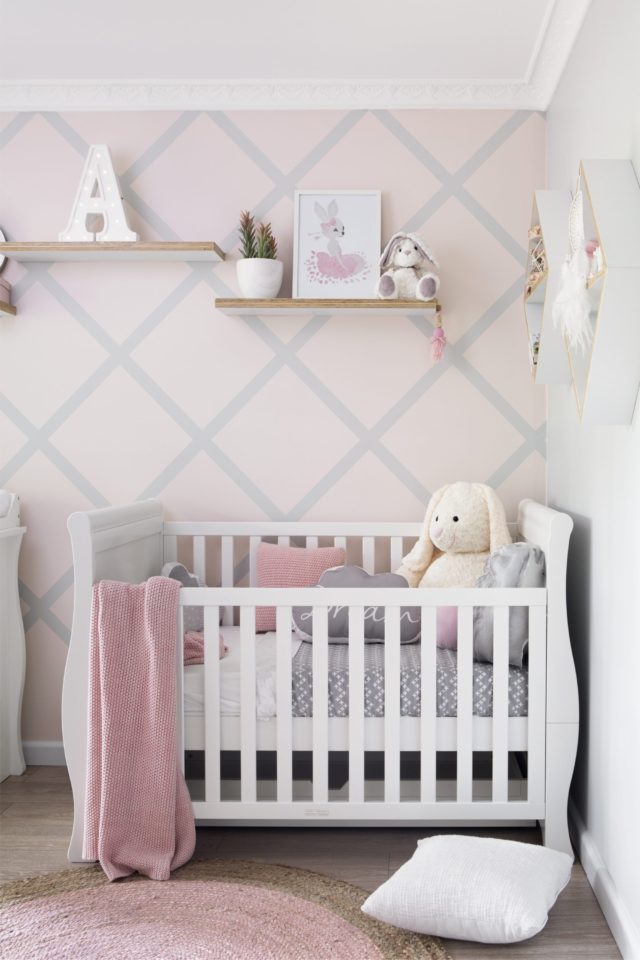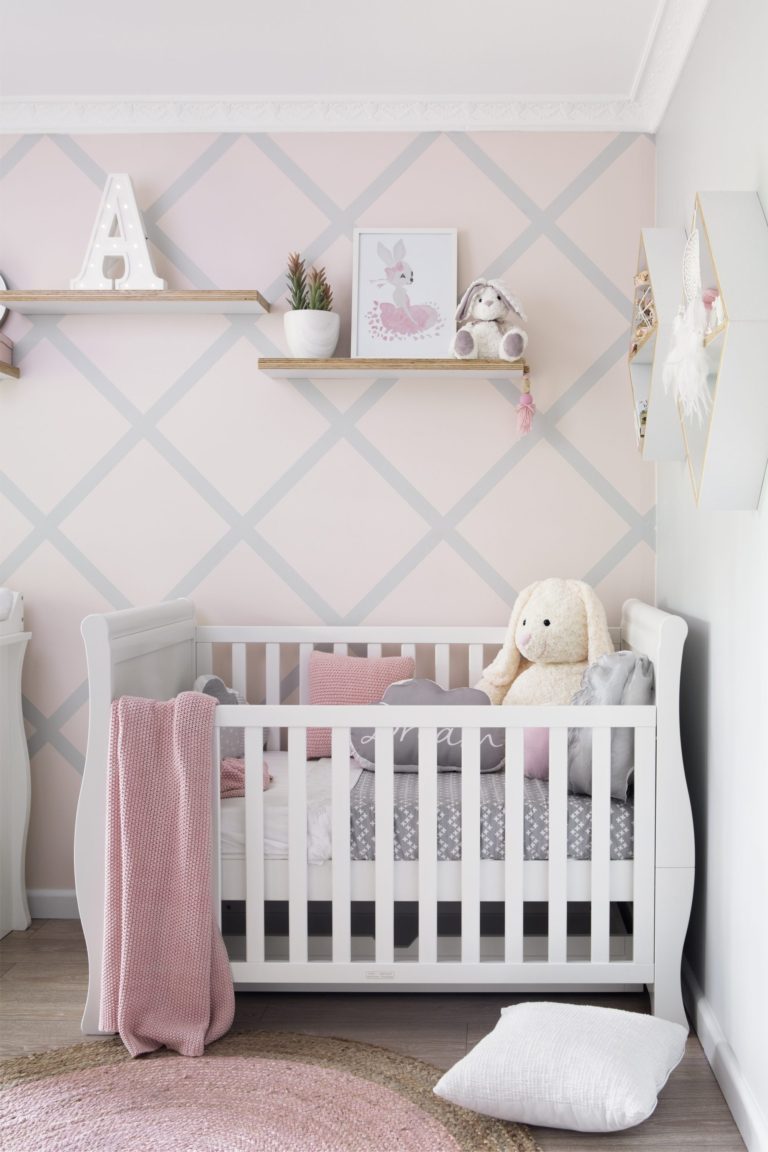 A standout feature is the geometric feature wall – a more affordable alternative to wallpaper and something Adam, now a presenter on Better Homes and Gardens, undertook as a DIY project. "We like the look of our feature wall. We were going to buy wallpaper however Adam said he could would be able to paint the look I had in mind. It really gives the room personality and was so simple and cost effective," says Lisa whose favourite part of the room is the rocking chair. "I find that most of my time is spent on this. Whether it's feeding, rocking Arabella to sleep or reading her a bedtime story," says Lisa of the stylish yet practical design.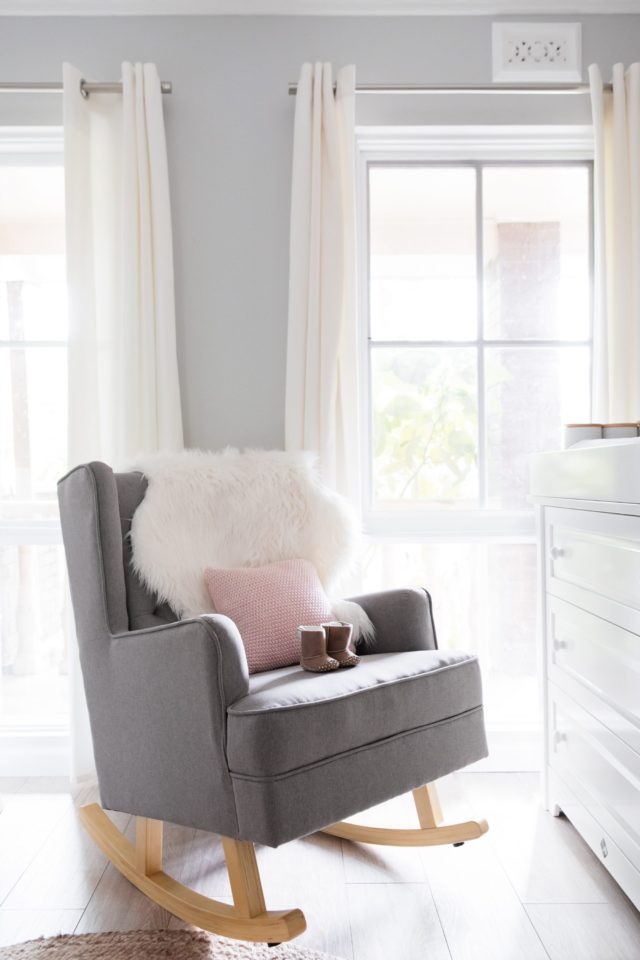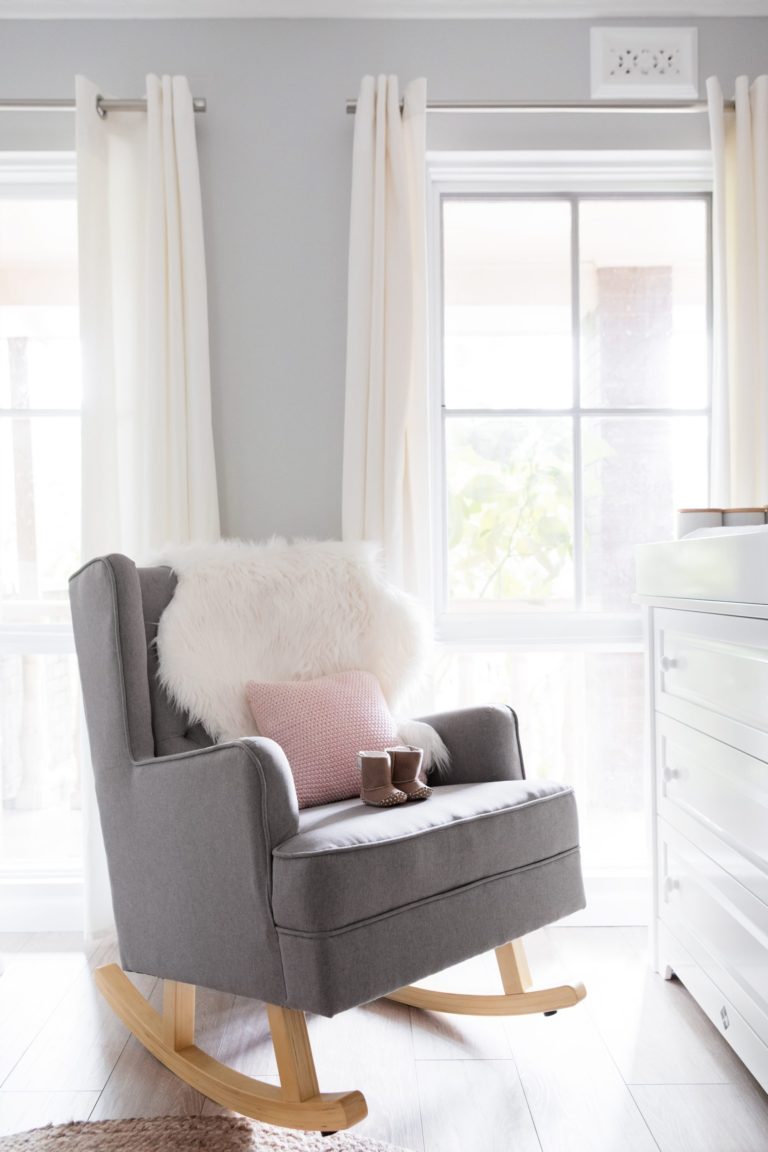 "We are thrilled to collaborate with Adam and Lisa. Nursery's no longer need to be outdated, the bebe care range is perfect for the modern parent looking for a clean design that is sure to bring sophistication to any nursery," says CNP Brands managing director, Charles White.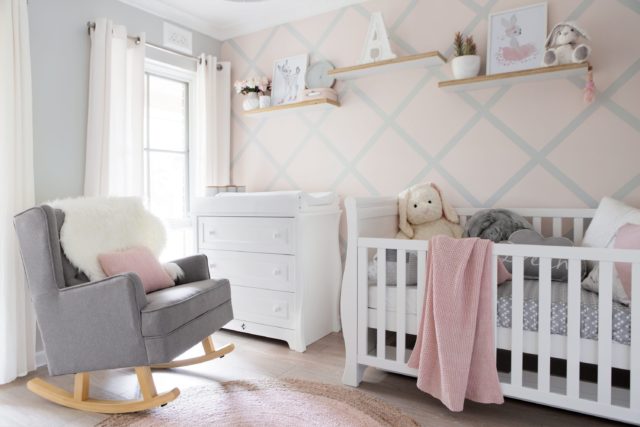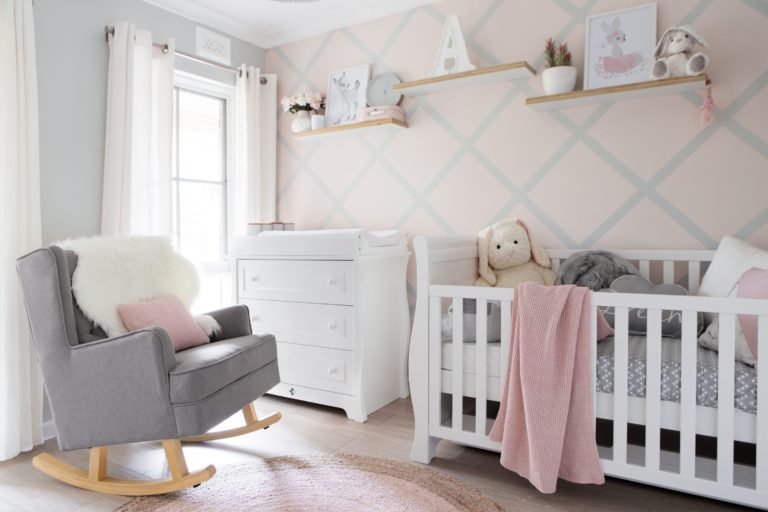 Click here for more information on Arabella's nursery items.