While green has been in the interior spotlight for some time now, it's finally made its way into the bathroom sphere in a really solid way. From basins to tiles and surface materials, there's no denying the lush and enduring appeal of green. You'll see it more than once in this month's colourful bathroom and kitchen roundup.
Nood Co. Herbert basin: We love the retro vibe of this new basin. It's available in one and two-tone options and in a rainbow of hues including the gorgeous clay and mint tones pictured. It comes in wall and surface mount iterations too. From $1200.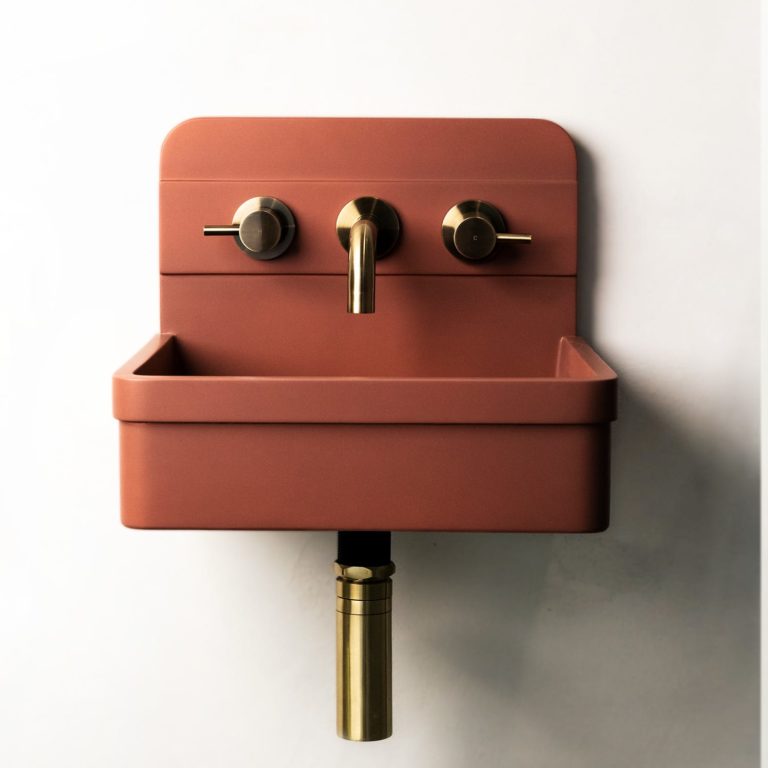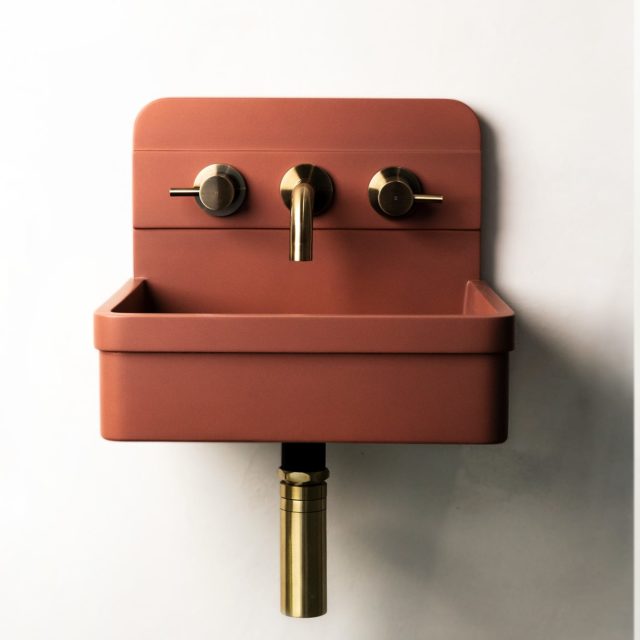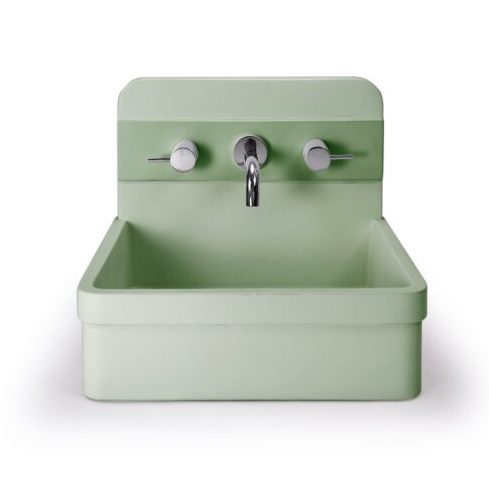 Kaldewei baths: Made in Germany since 1918, the Kaldewei bath range is heat resistant, scratch and impact resistant, easy to clean, UV resistant and chemical resistant too. Made from enamelled steel, the clean-lined baths come in an amazing array of colours – 21 to be exact!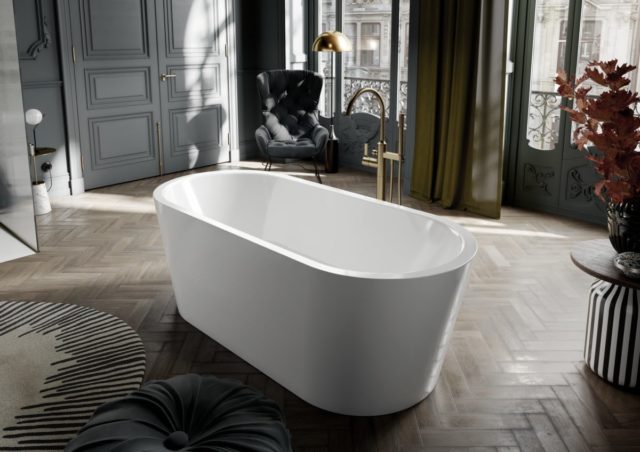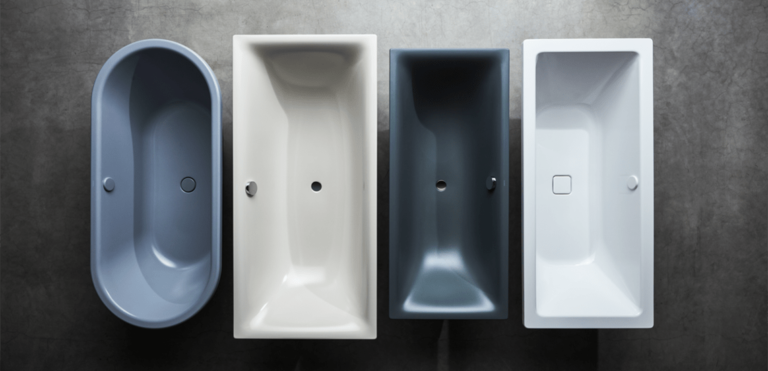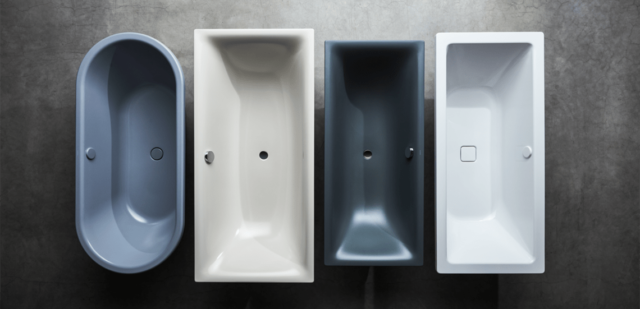 Elite Bathware: When it comes to interiors, green is trending in a major way. A diverse colour that can be used in modern, retro and even traditional settings, Elite Bathware has a range of fabulous green tiles ranging from Zellige to glazed terracotta and many other options too.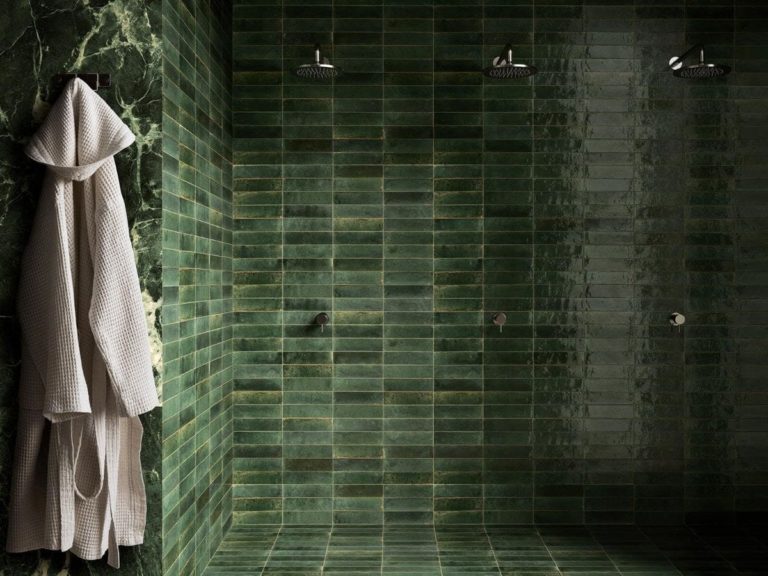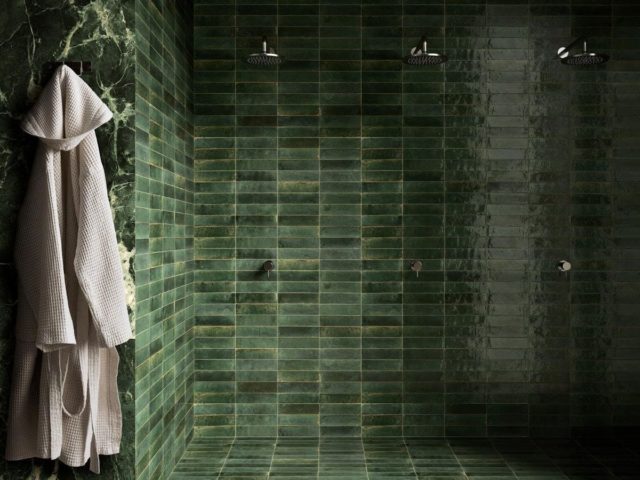 AEG matte black collection: The perfect complement to the black kitchen trend, this black induction cooktop and pyrolytic oven features stain resistant matte glass that is anti-fingerprint too. Minimalists will adore the cooktop in particular as it boasts a built-in extraction fan rendering an overhead range hood redundant. From $4,499.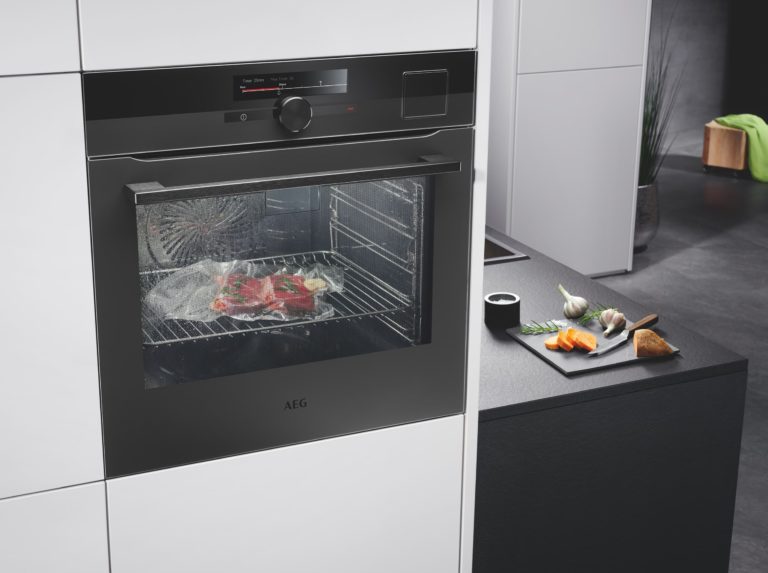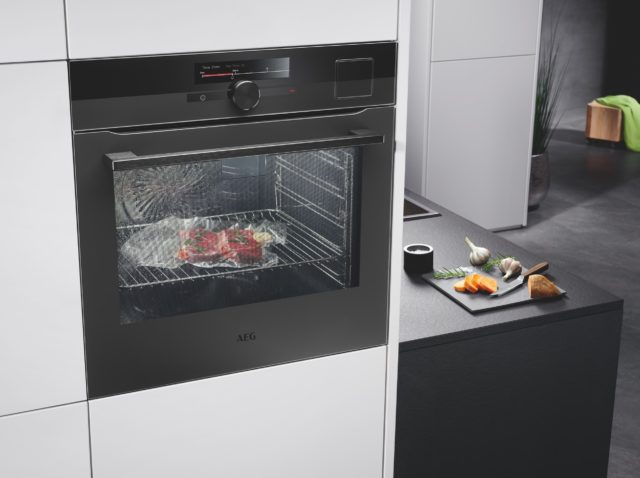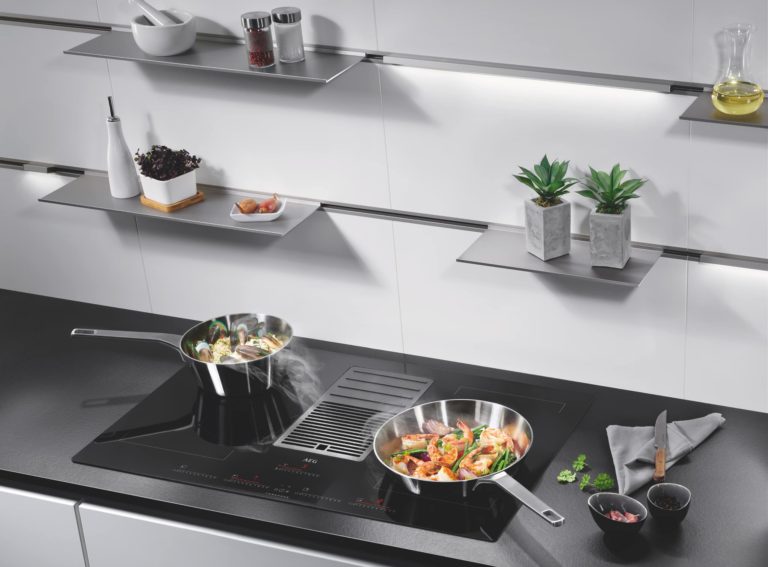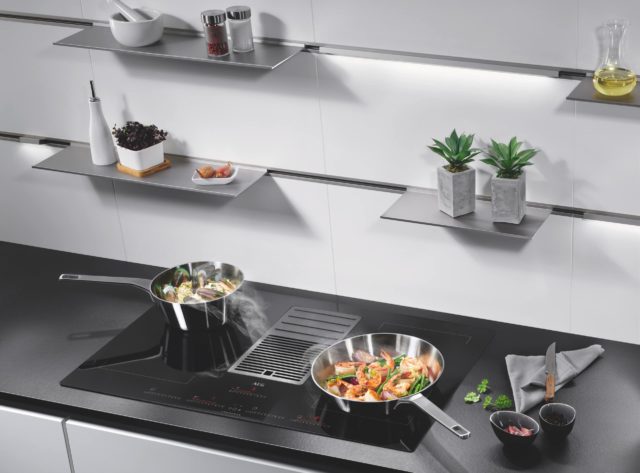 Silestone Sunlit Days by Cosentino: A new collection of natural-coloured matte surfaces by Cosentino, this range is inspired by the sun-drenched colours of the Mediterranean. Each colour has an aged look due to a subtle grain and the colour palette lends itself to a variety of applications – think kitchen and bathroom bench tops and splash backs, bathroom flooring and sinks. The material is available in large format sizes which allows for a seamless look.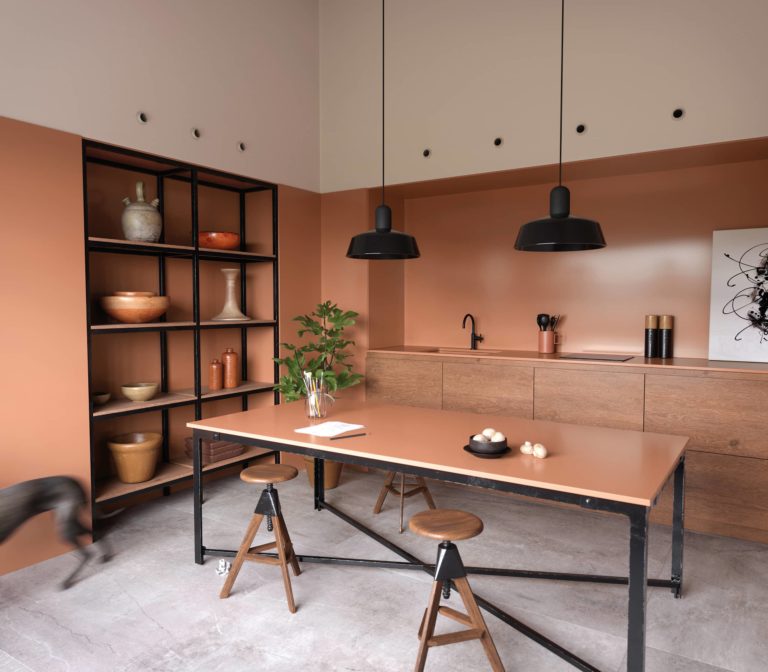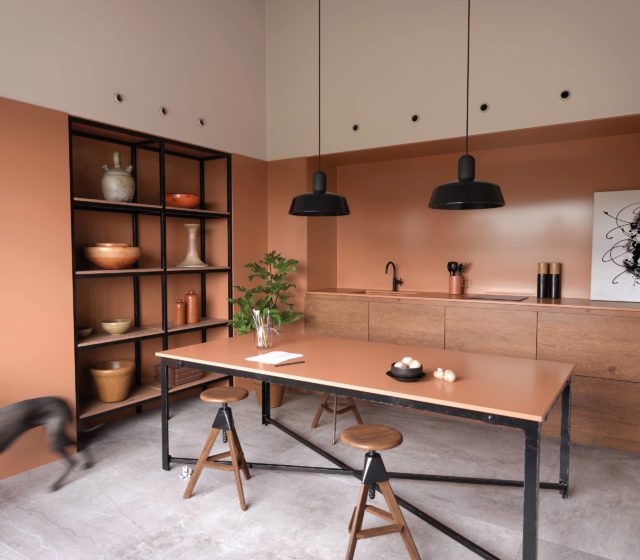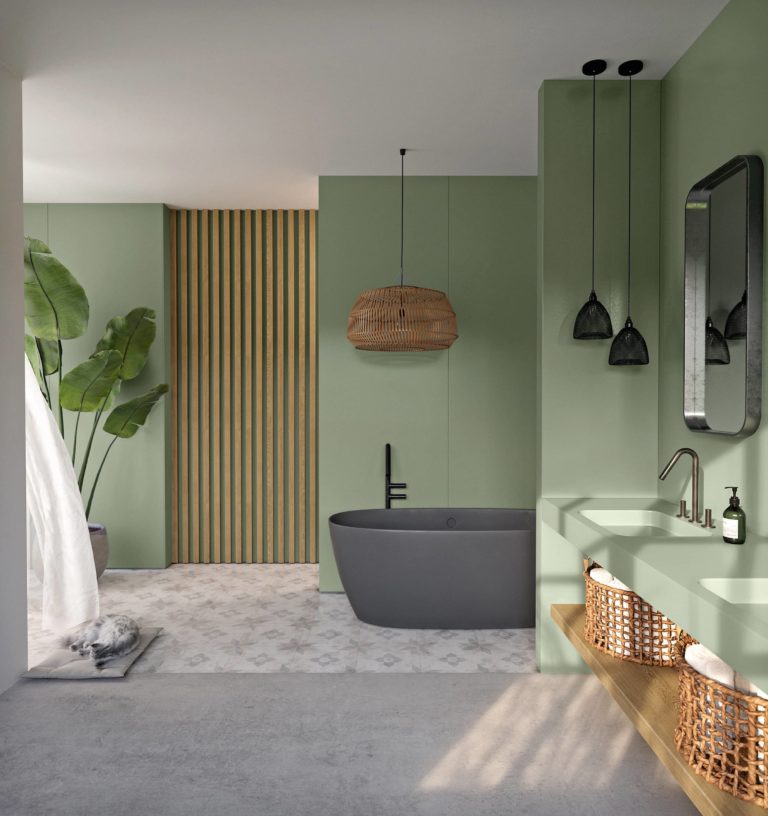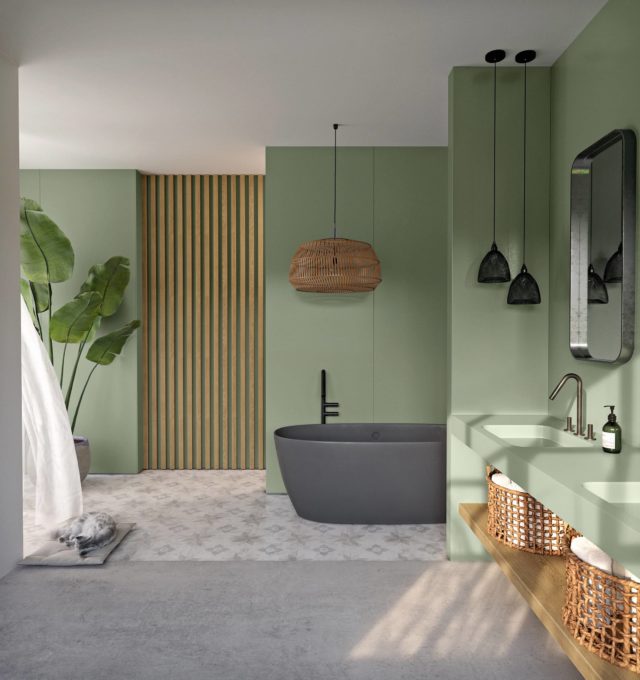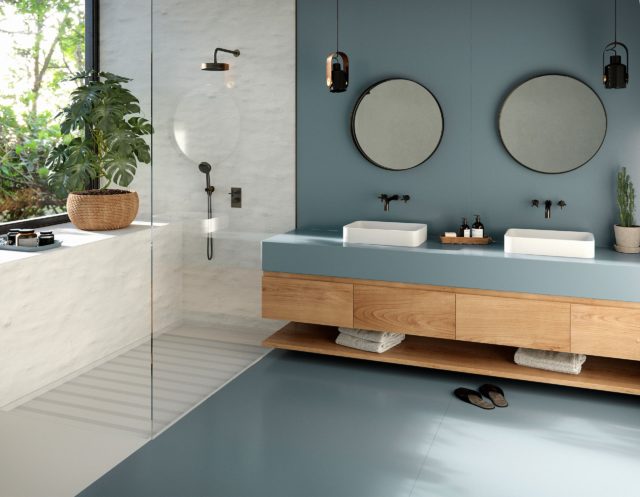 Scarabeo Castellana range: Comprised of basins, bath tubs and toilets, there is a distinct vintage feel to this bathroom range that is handmade in Civita Castellana, north of Rome. Curves abound – the basins feature legs inspired by turned wood and the deep, freestanding bath has a distinct curved shape and embossed feet.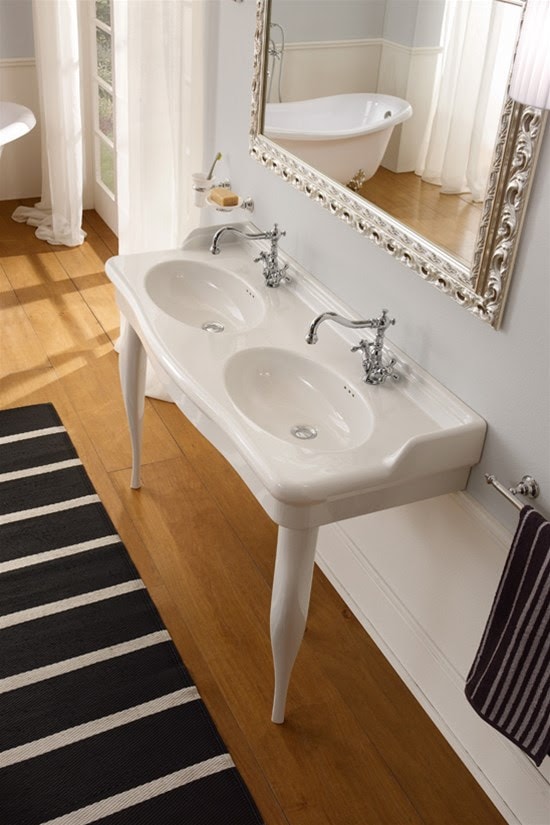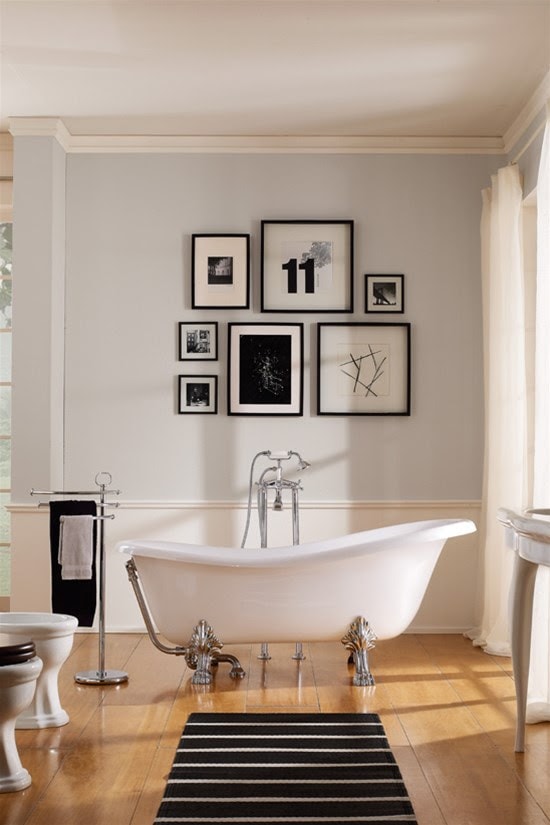 Buildmat Ella corner double bowl sink: The winner of the 2020 International Architecture Masterprize Product Design Award, and designed in Australia, the Buildmat sink was created to address the wasted, unused corner in a kitchen. It's ideal for small spaces. $499.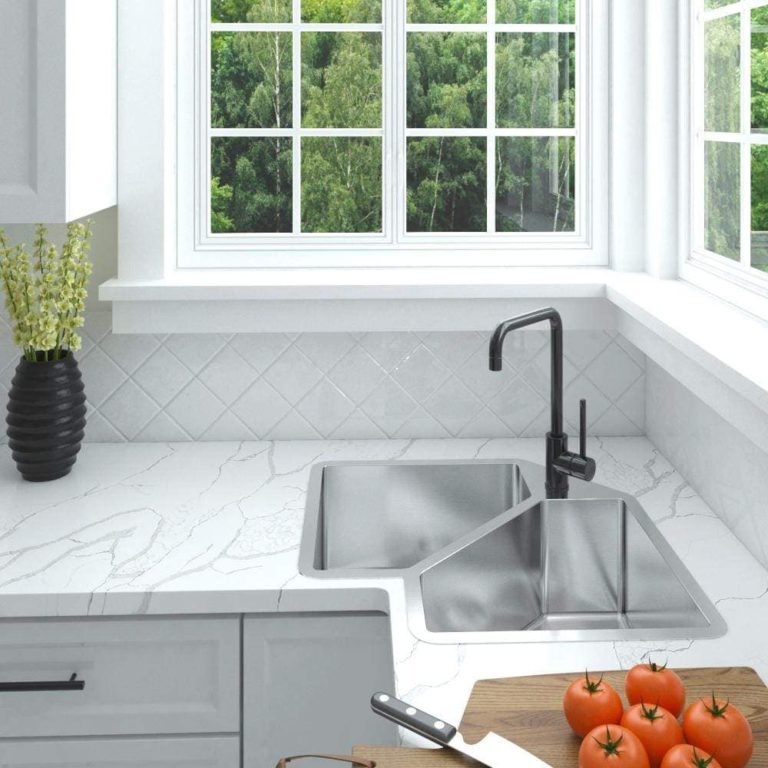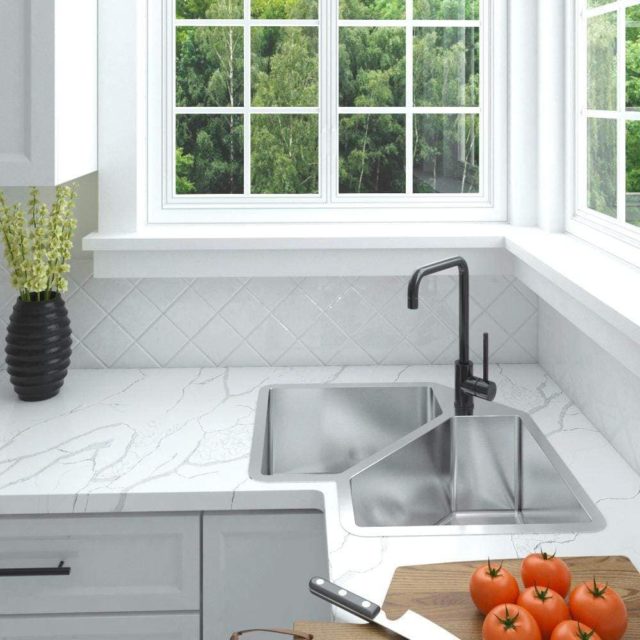 ISVEA Rosa Bathroom Collection: This bathroom collection features a basin unit, make-up unit and tall unit; all with a unique diamond v-groove detail. The collection is designed with a diamond v-groove detail; a matte polyurethane finish is paired with the brushed copper leg stands and handles for an art deco feel. The unique colour palette includes mint green, ivory, taupe, salmon, anthracite and ivory.