As a mother to three young children, Sarah Percy longed for a creative outlet. With a background in hospitality and a diploma in interior design, she dreamed of opening a shop, but knew the overheads and time commitment were too much. So, she thought of the perfect alternative solution: a shop on four wheels, in the form of a 1960s vintage caravan.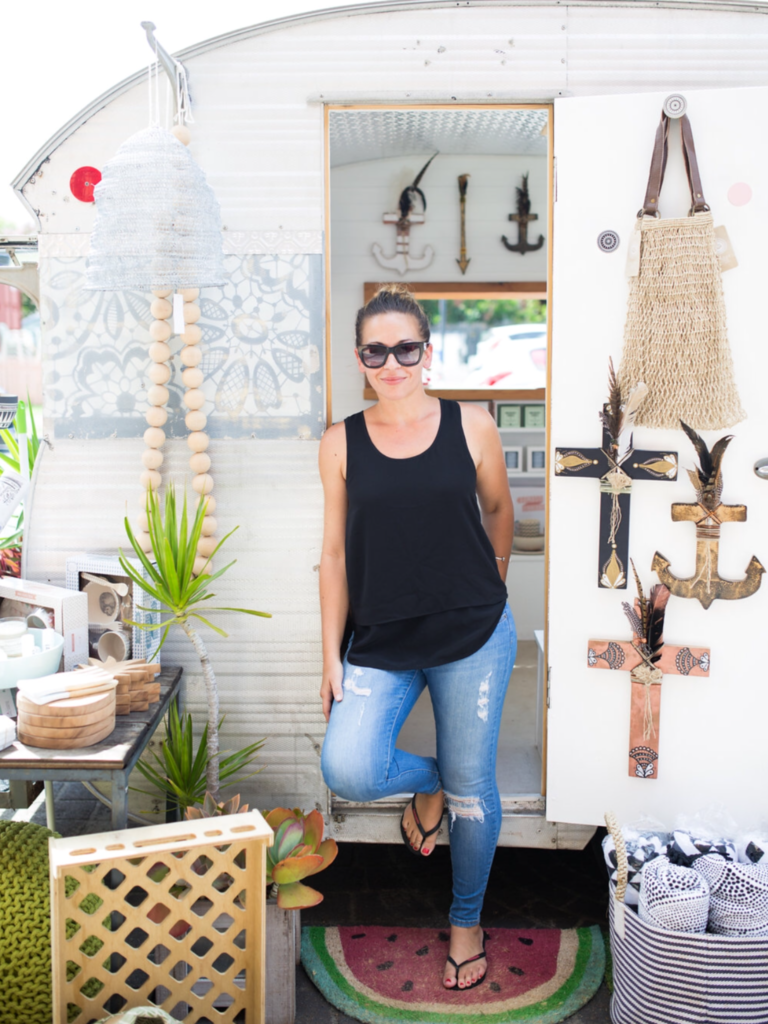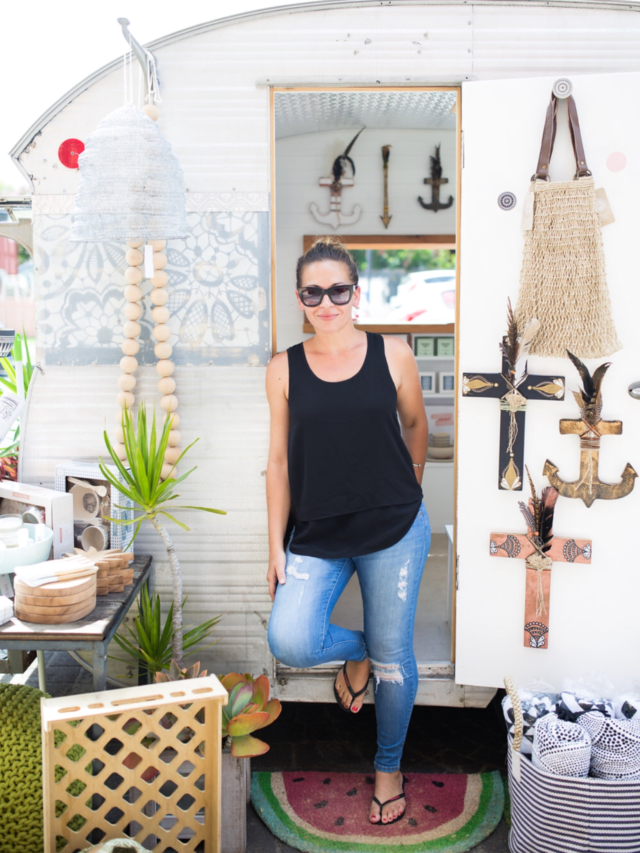 "I started to search the 'net for a vintage caravan after seeing a few that had been converted into mobile bars. They are not easy to find and after numerous failed bidding wars on eBay, just after the birth of my twins, I got lucky. I remember being in the final seconds of the bidding war with a baby on each hip getting restless, thinking to myself how will I possibly get the last bid in? But as a multi-tasking mum, I did!"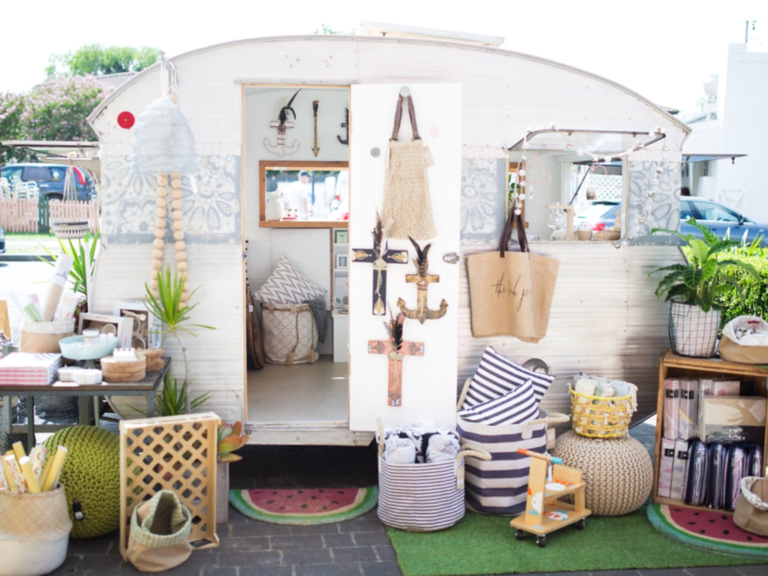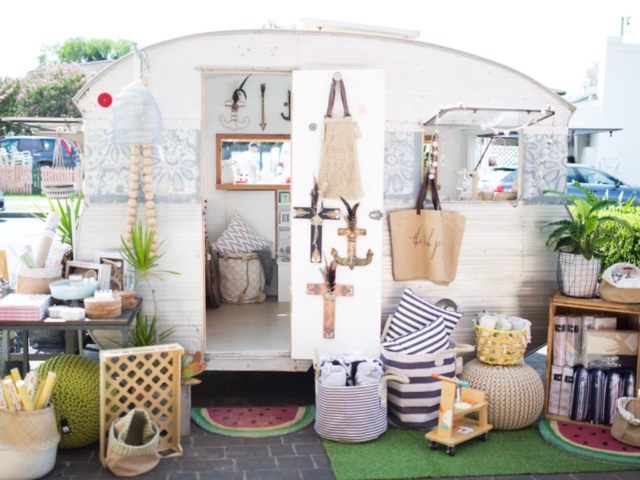 A few weeks later, Sarah's husband and father-in-law picked it up from Byron Bay and towed it back to their home on the NSW Central Coast. Lucky for them, the outside of the caravan was in good condition, however the inside was far from pretty! "The previous owner was originally going to renovate it himself but came to a standstill. He had already gutted the inside so this was one less job for us. But he had started to lay some ugly vinyl on the floor and grey tiles down one of the walls. It was pretty dismal looking on the inside, dark and closed in."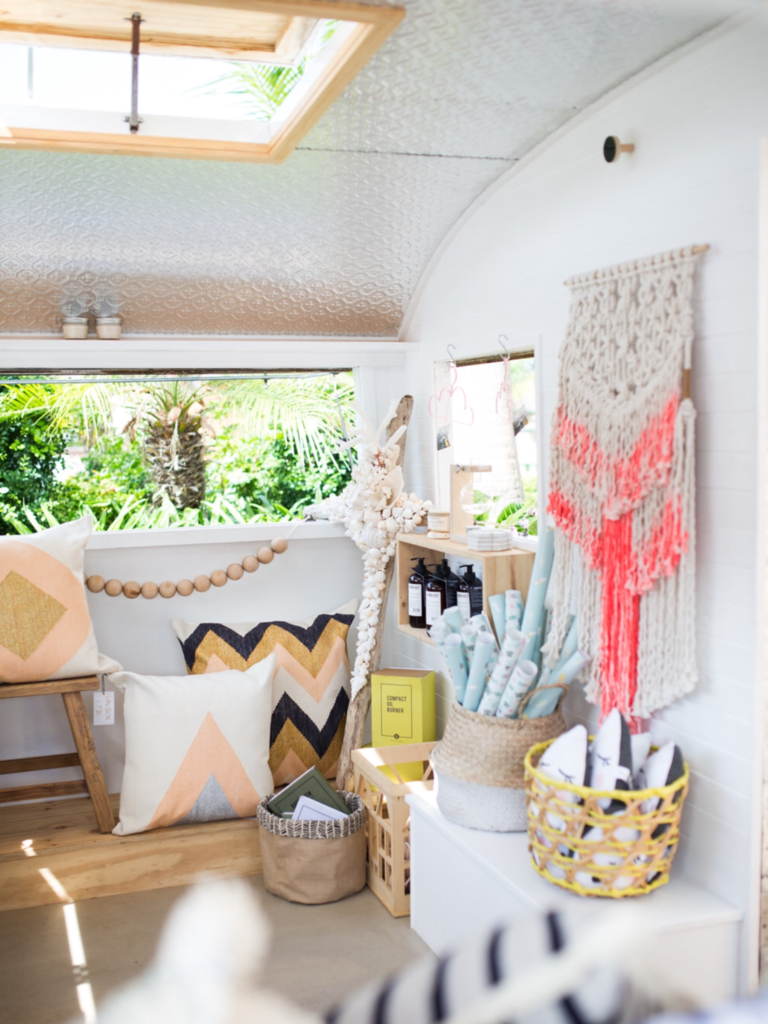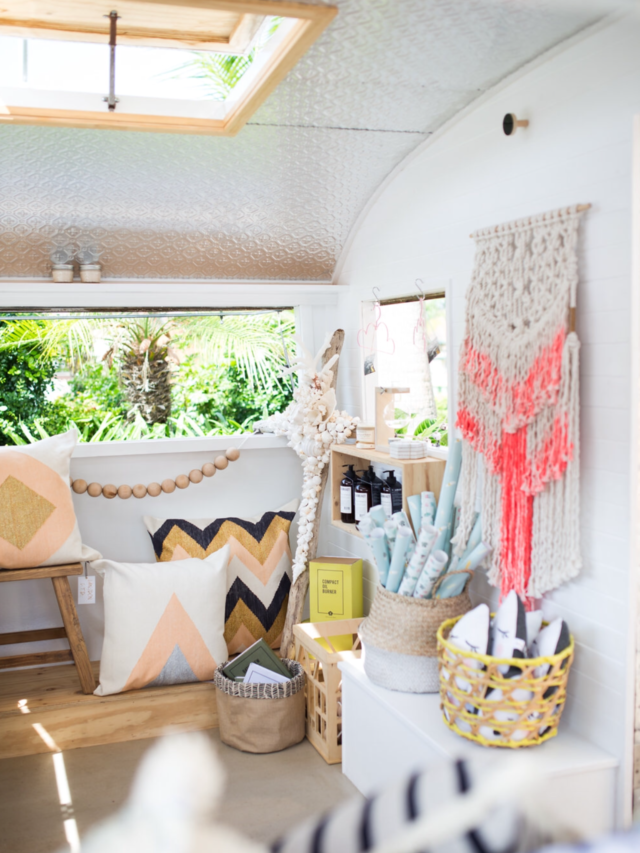 However, with a carpenter for a husband, Sarah was in a good position to start renovating. Keeping the outside true to its original style, inside was where the magic really happened. They cut out two small windows and added a long, server-style window, installed timber paneling, added bench seating and storage, polished the floor and installed new insulation and a pressed tin ceiling. "It's very inviting now. Light and bright on the inside with that beautiful detail of the pressed tin ceiling and timber paneling, yet it still has all the character of its original self from the outside."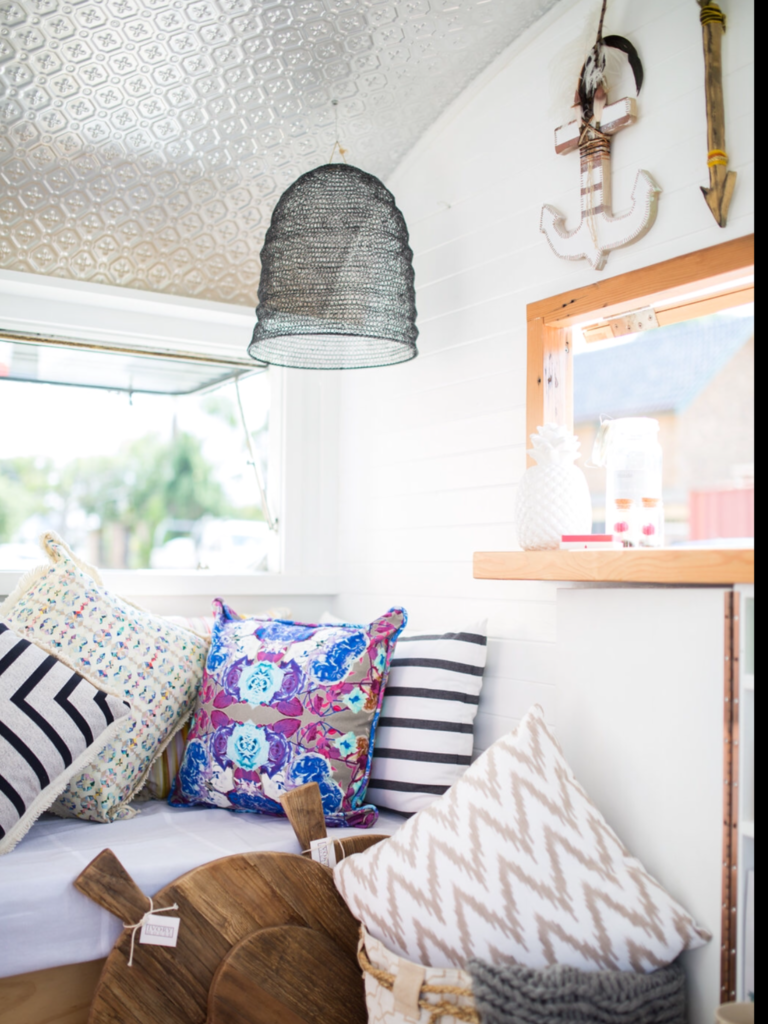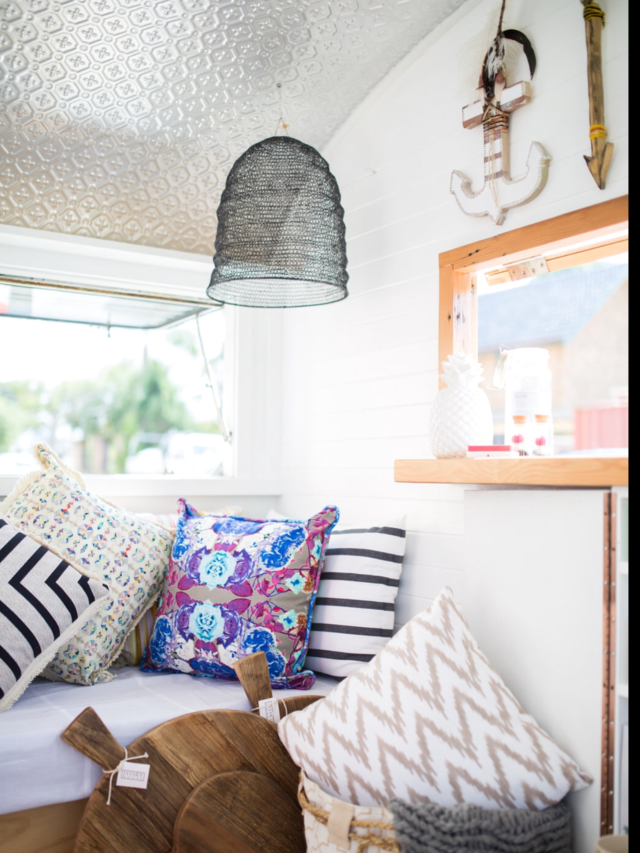 While the project was only supposed to be a hobby, as soon as Sarah started renovating, she knew she couldn't wait to open shop. "It was always meant to be a hobby and something we could work on while the kids were at home still, and once they started school I would have myself a job without that fear of getting back into the workforce. But once we started to see the transformation, I knew I just had to make it work sooner."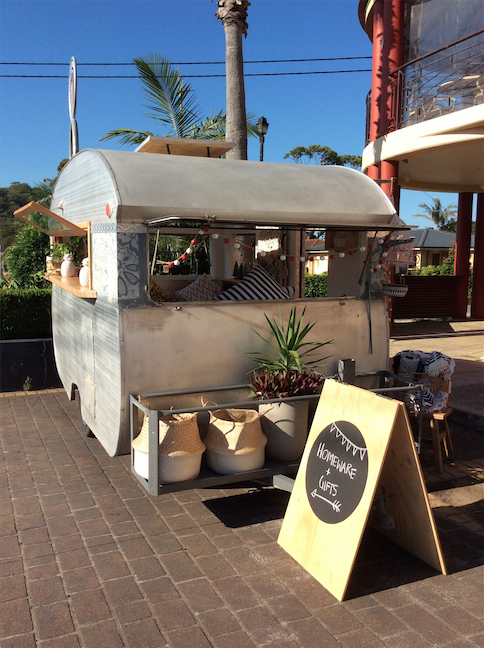 Open every Sunday on the Central Coast's Ettalong Beach, the caravan, called Blonde Onyx, sells a range of homewares from cushions and throws to small pieces of furniture, kids decor, wall art and pendant lights. Sarah also stocks her own range of hand poured soy candles, with the whole collection being a mix of Scandinavian and coastal charm.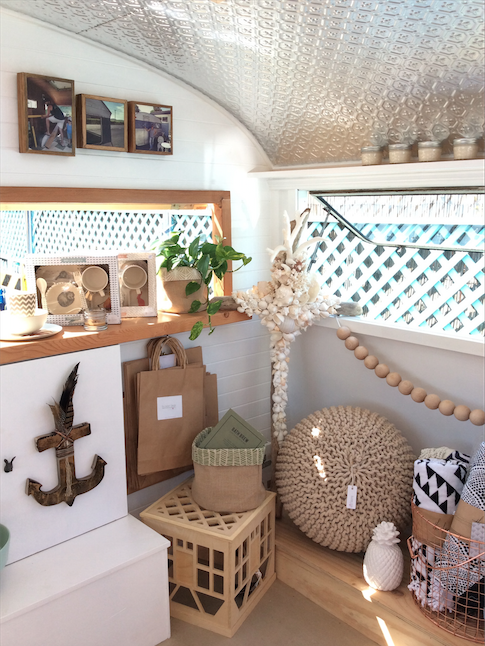 Having been very well received by the local community, Sarah has high hopes for the future. "I have grand plans for our little van once our children are all in school and my hands aren't so tied. I'm constantly on the hunt for another caravan and while I don't move location at this stage, it's definitely something I will be considering. Starting this journey has opened my eyes to a whole new world of creativity and because it's mobile, I have freedom!"