Working as an illustrator for a number of editorial publications, including the super cool frankie magazine and Smith Journal, Sara Hingle longed to create something to call her own. With pen and paper in hand, she dreamt up These Walls, a wallpaper and textile studio that could cater for vintage-styled homes through to modern commercial interiors. Late last year, her idea turned into a reality.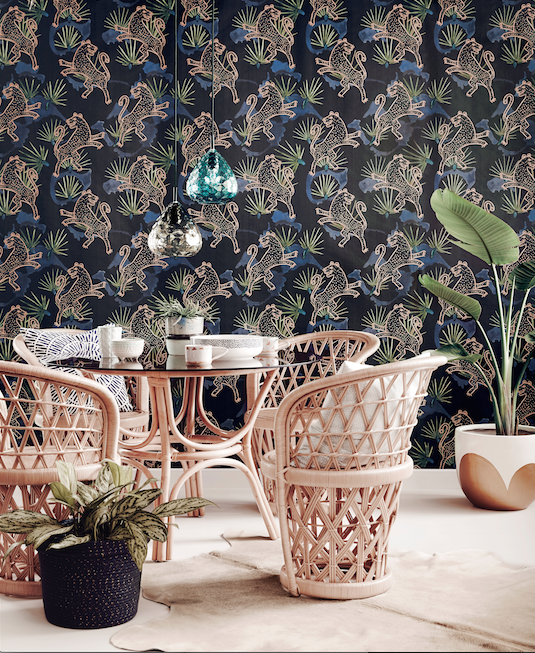 "I started These Walls in August last year and it has been such a treat to be working to my own colour palettes and sense of aesthetic," explains Sara. "The move into surface design was a natural one after a few of my illustration briefs in the recent years involved illustrating and designing repeat patterns; projects that both challenged and fulfilled my creative exploration."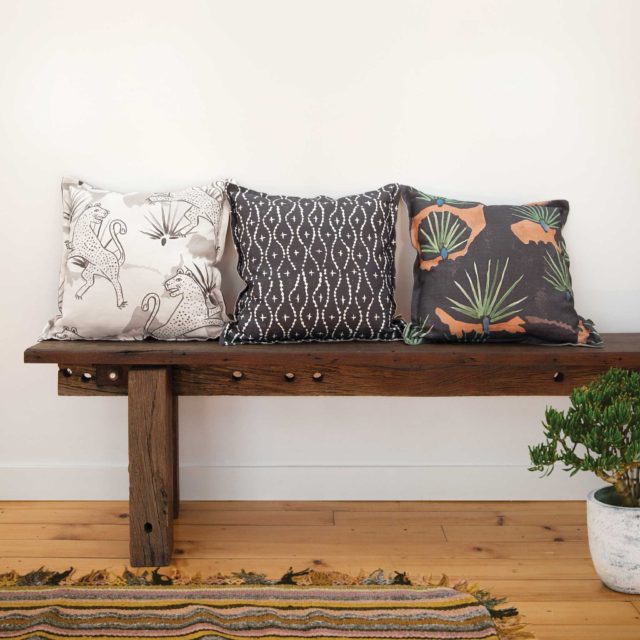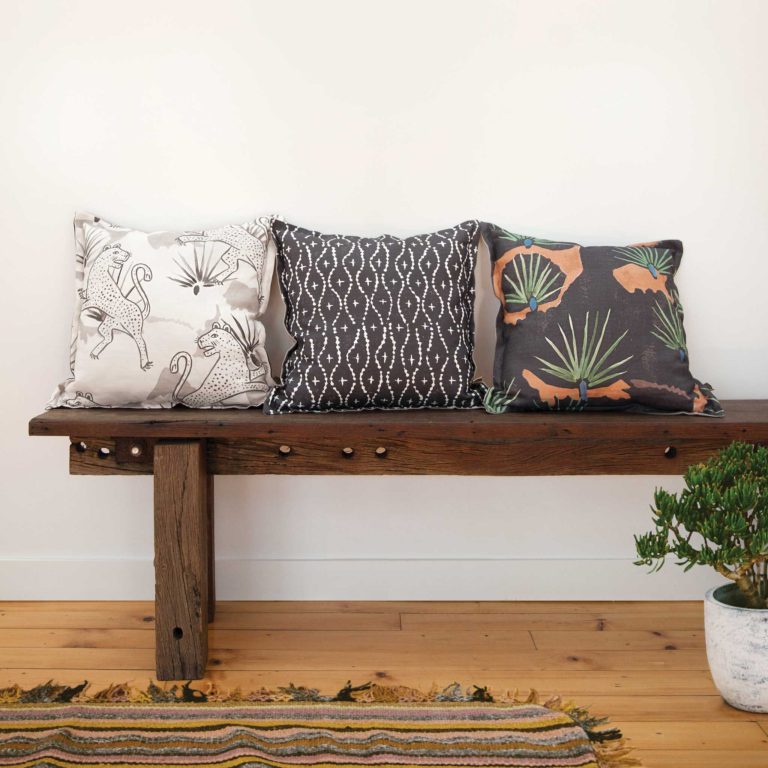 With a varied range of products that aims to suit all tastes, Sara admits the aesthetic can be somewhat contradictory. "These Walls is neither feminine nor masculine — perhaps it is a little of both. It is understated and yet unique. It is relaxed and earthy but still, it is strong. And lastly, it takes inspiration from the contrasting visual worlds of structured minimalism, textured boheme and ethnic patterns."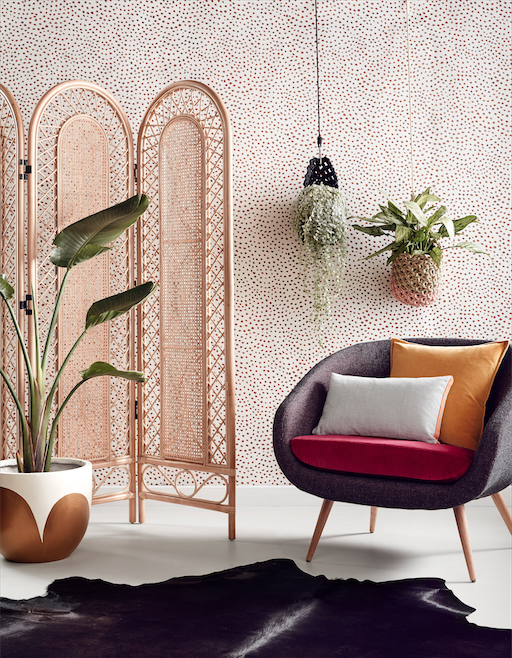 Designed and made in Australia to support our local makers, Sara is in charge of all aspects of the business, though illustration is the easy favourite. A time-consuming process, she starts by collating a pool of images and colours and then it's straight to the moodboard.
"Before I start designing, I have a moodboarding session — this involves a cork board, music and either a coffee or a wine (depending on the time of day!). Once I have some clarity of stories, themes and palettes I start creating — this is a combination of working with pens, brushes, tracing, scanning and then colouring and working the repeat in photoshop. Finally, it's design to medium time using a friendly bunch of local crafters and makers and there you have it, the range is made!"