Out today, IKEA's new MARKERAD collection has been designed in collaboration with American creative Virgil Abloh (the current artistic director of Louis Vuitton's menswear), and it's designed to fulfil the basic needs when setting up a first home. Pitched at millennials, it has a subtle, pop-art feel with a giant "receipt" rug and backlit Mona Lisa artwork just two of the collection's more notable pieces.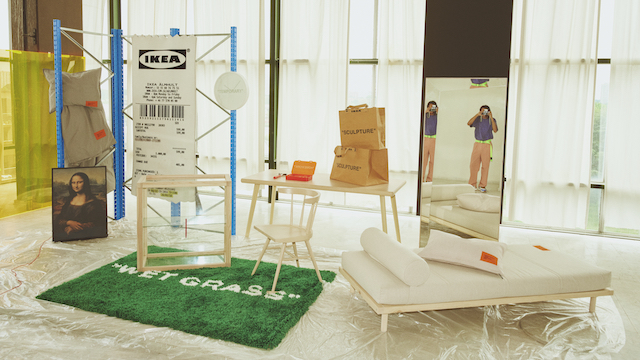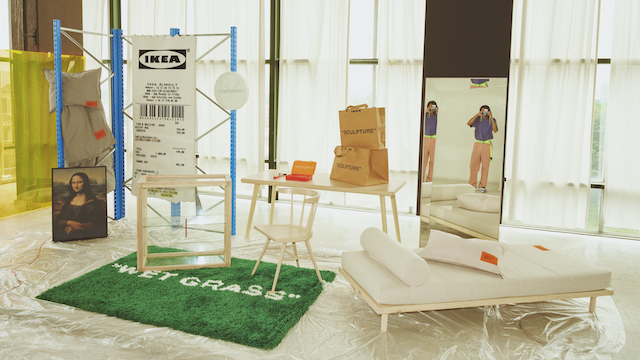 "I'm really glad that MARKERAD is now ready to meet with people and I look forward to see how these everyday objects will enter people's homes and hopefully add an emotional value to them. Because that has been the ethos of the whole collection. In the same way you might hang a piece of artwork on your wall, art can bleed into objects like a chair, table or rug," says Virgil.
There's 15 pieces in total including everything from bigger ticket items like a table, chair and daybed, to smaller ones like a toolbox, clock and textiles.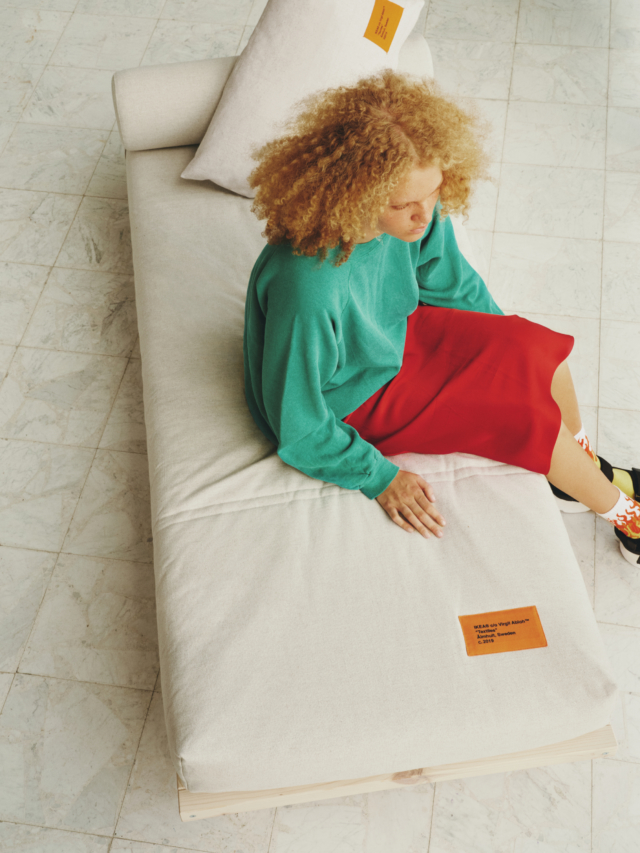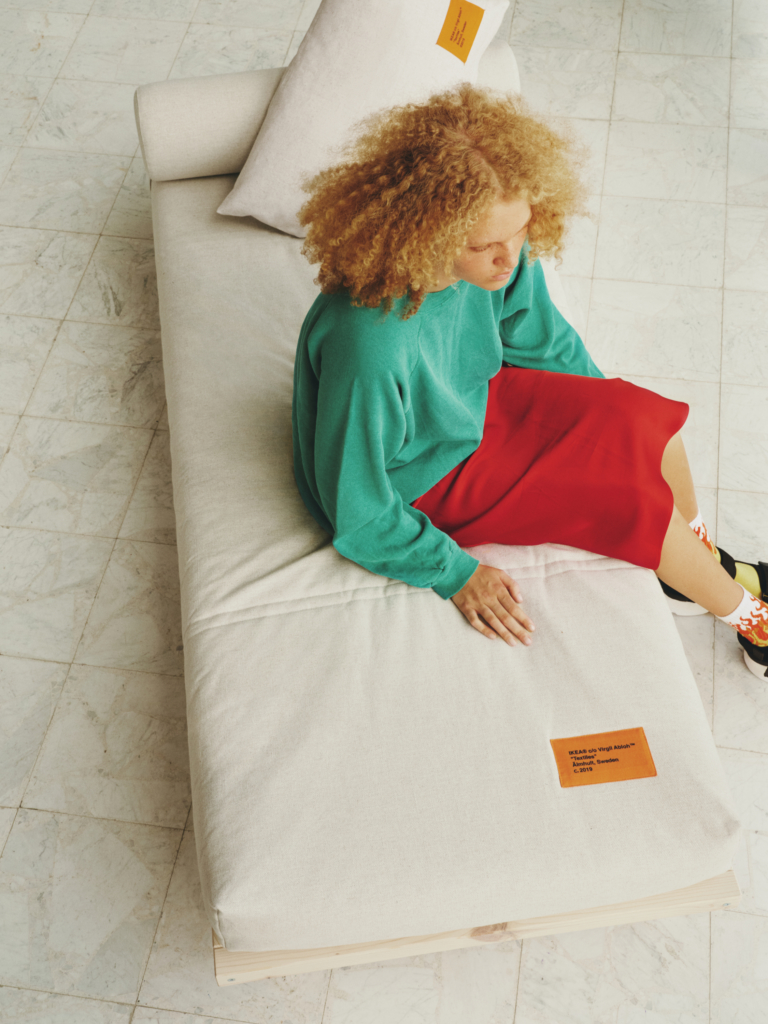 This isn't Virgil's first collaboration with the brand – his "KEEP OFF" rug, designed for IKEA Art Event 2019, was such a highly prized item that customers had to enter a ballot for a chance to purchase one. Similar to that item, we predict the collection's "WET GRASS" and aforementioned giant receipt rug, will be cult faves too.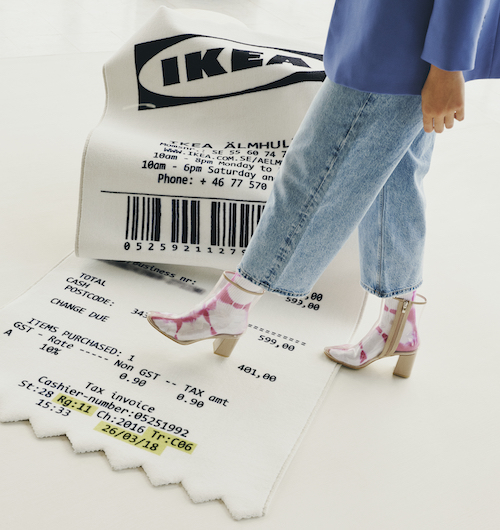 "The receipt is a trademark in itself that has been transformed into art. I think that this rug can just as easily be on a floor or hung on a wall – in both scenarios, the rug highlights the entire story that IKEA embodies," says Virgil.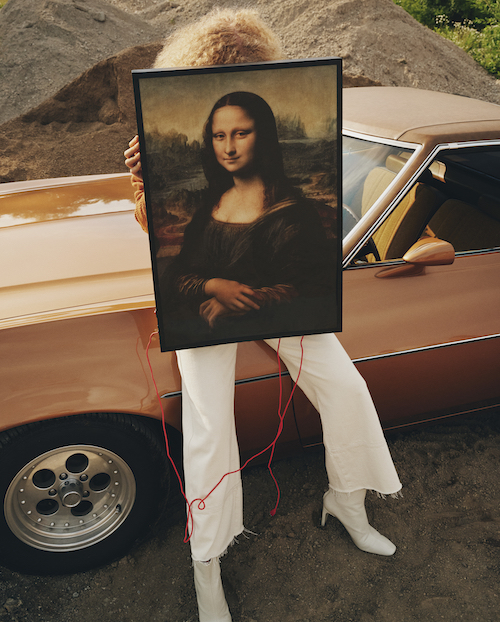 The MARKERAD chair is a fairly standard chair at first glance, but it's got a little doorstop on one of the legs for a touch of the unexpected.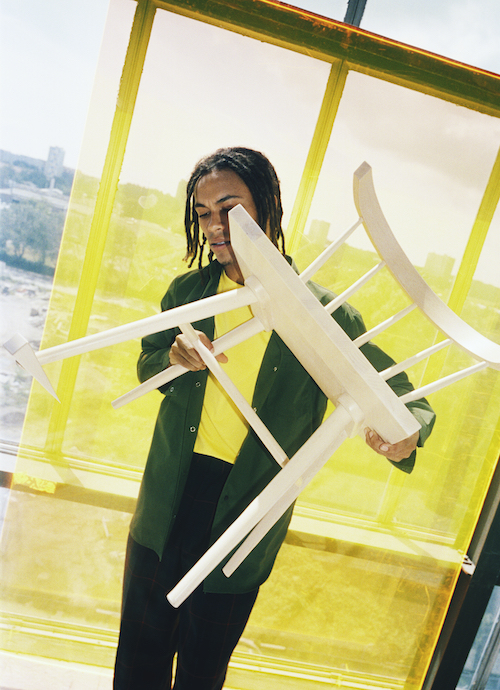 The MARKERAD mirror has an ironic 'crack' in its top left corner designed to create visual distortion and subvert the item's apparent purpose.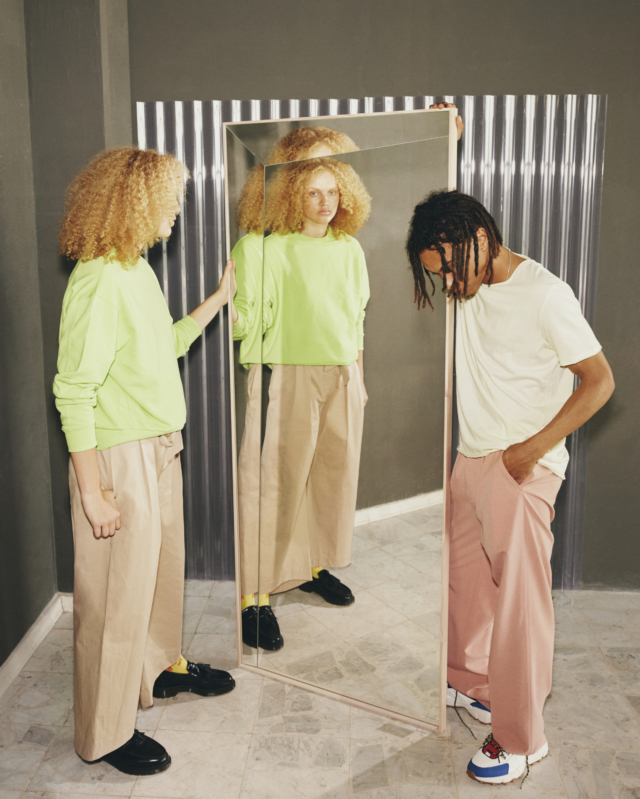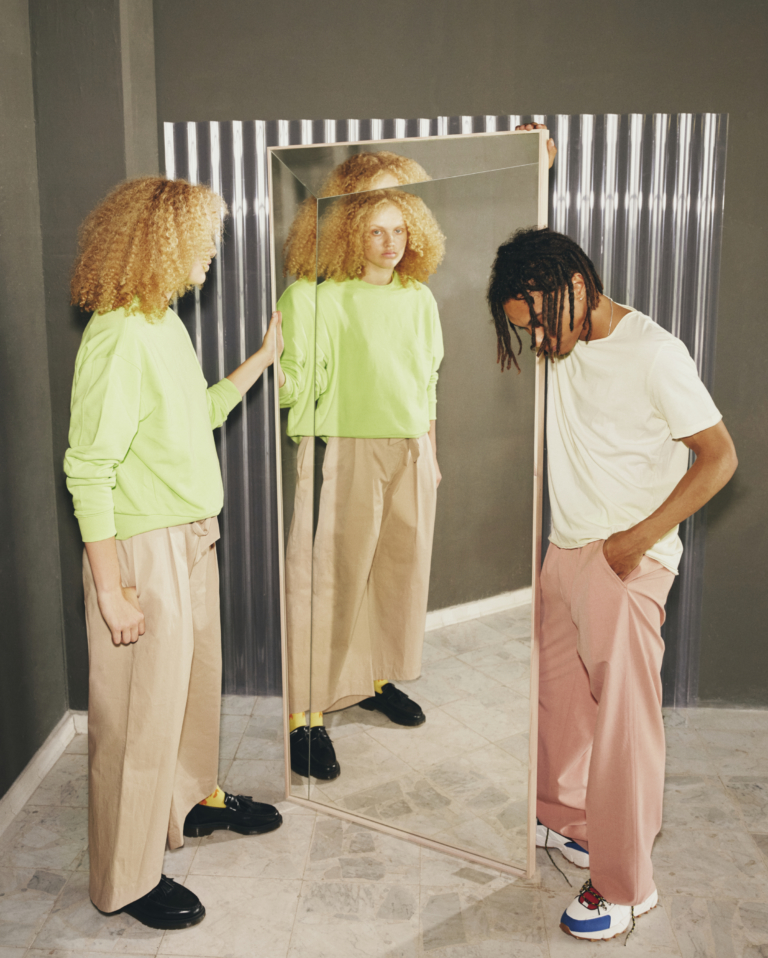 The MARKERAD table is a mid-century Scandi inspired piece that is super easy to assemble – each leg can be clicked into place in just one step using the supplied wedge-dowel fitting.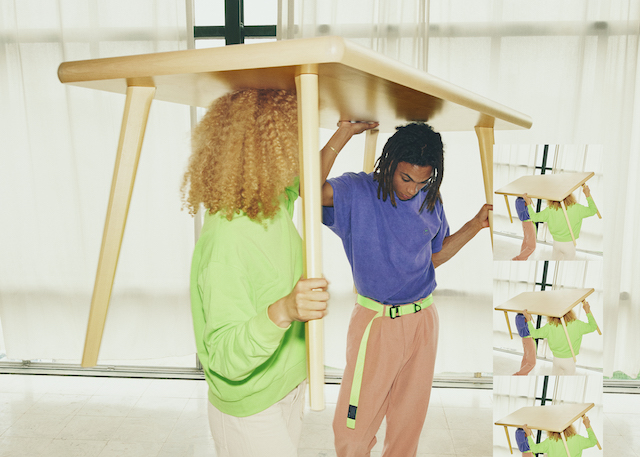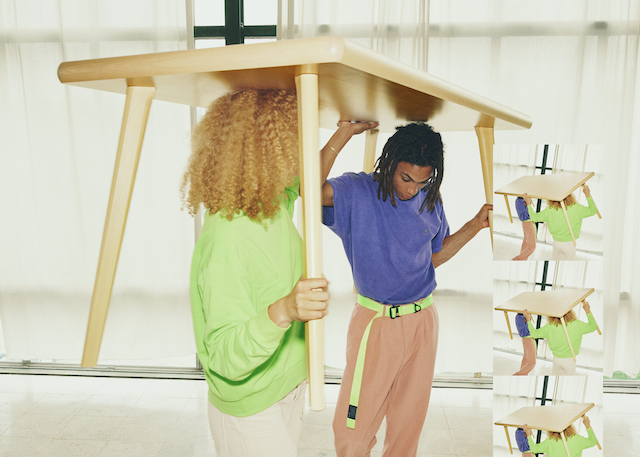 Shop online | A new take on modular furniture for today's millenials