As the host of Foxtel's Love it or List It Australia and Selling Houses Australia, it's safe to say that Andrew Winter is a bona fide residential property expert. So, when the serial renovator reached out with pictures of his new bathrooms, inside his new house, we were keen to take a look and get some design advice at the same time.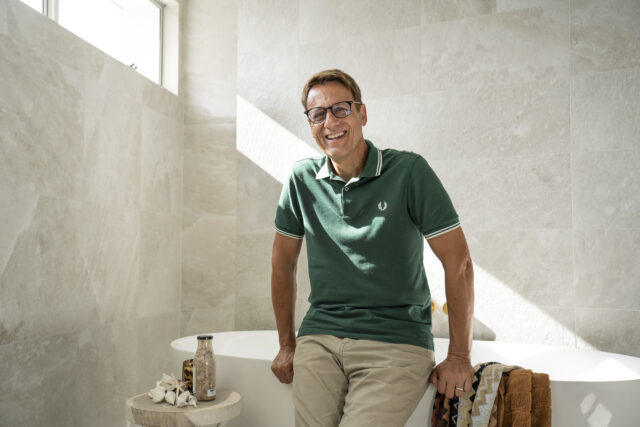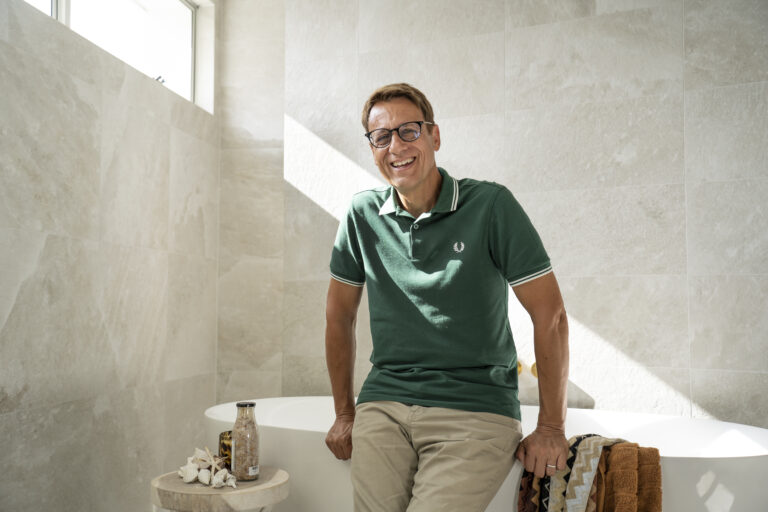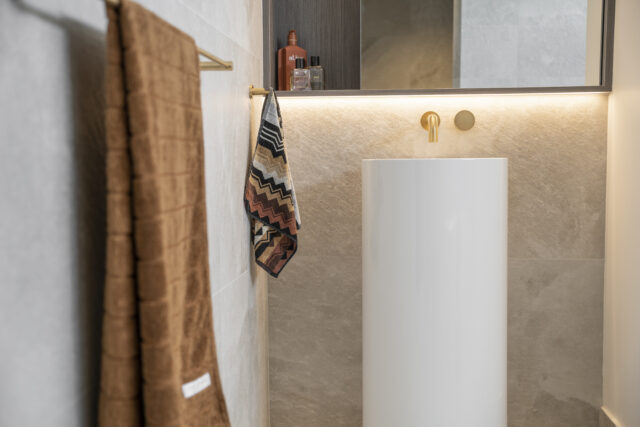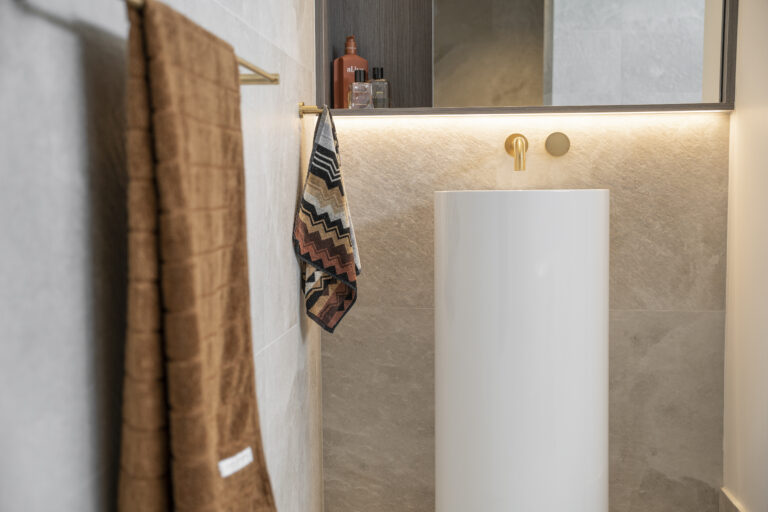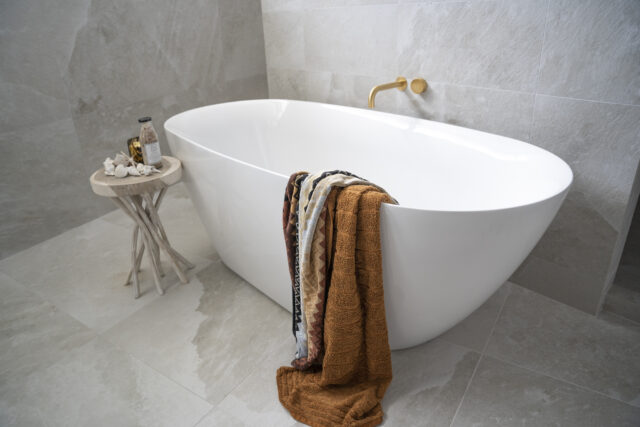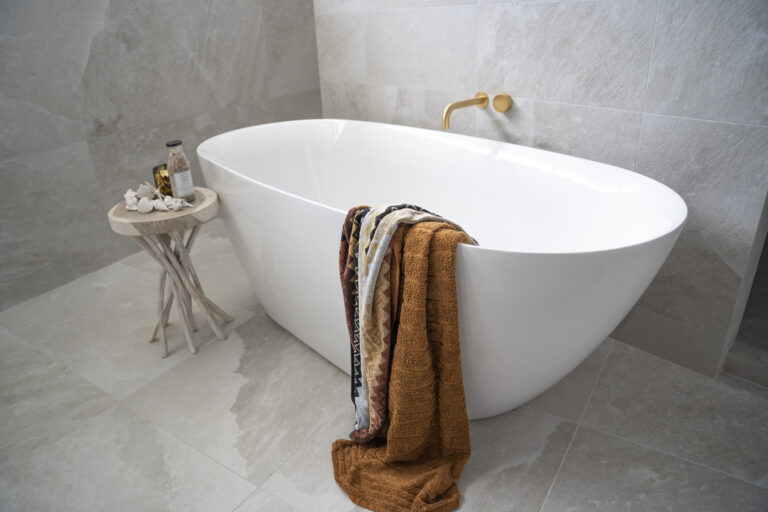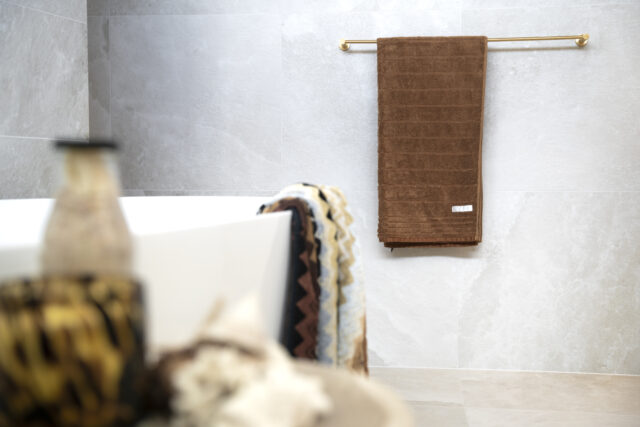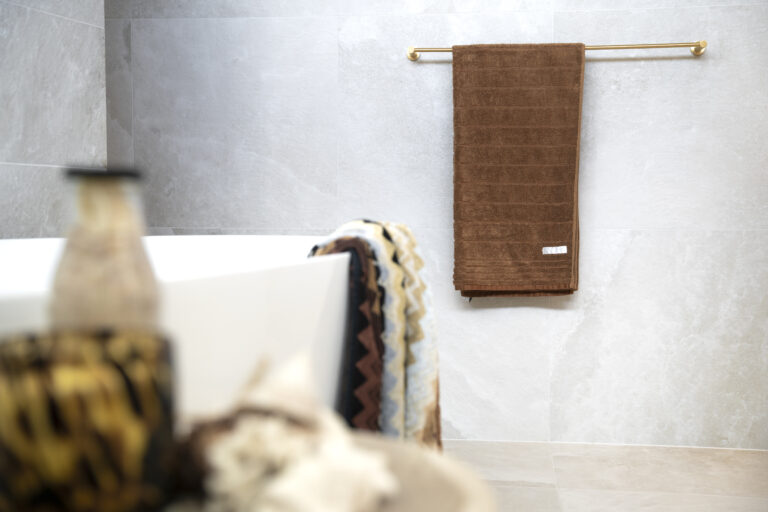 "We wanted to achieve a classic but creative feel and tried to avoid the usual with a nod to our coastal location. Classic because too high fashion has very little longevity. And we tried to be creative and avoid the usual – whilst we are all influenced by what we see and like, pure plagiarism is dull," says Andrew. The bathrooms, created with products sourced from Reece, are located inside Andrew's new three-level coastal Queensland home.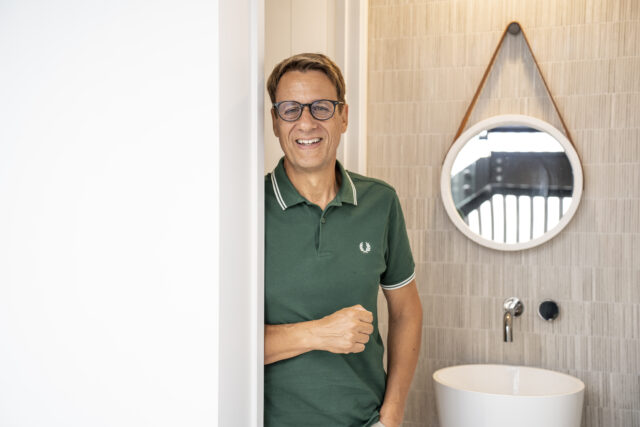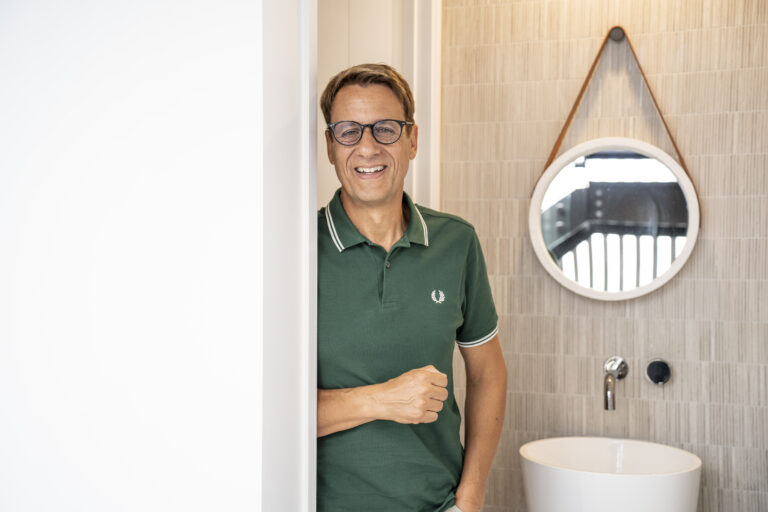 Aesthetics aside, Andrew put a lot of thought into space planning the four ensuites and powder room that he shares with his wife and two of his three daughters. "In any decent sized bathroom, the toilet should always be discreetly positioned or hidden," says Andrew who made sure to do that in the home's master ensuite. He also positioned the bathroom windows in a way that allows for privacy without frosting or screening. "It's lovely to be able to soak in the bath and look at the clouds or sky if possible.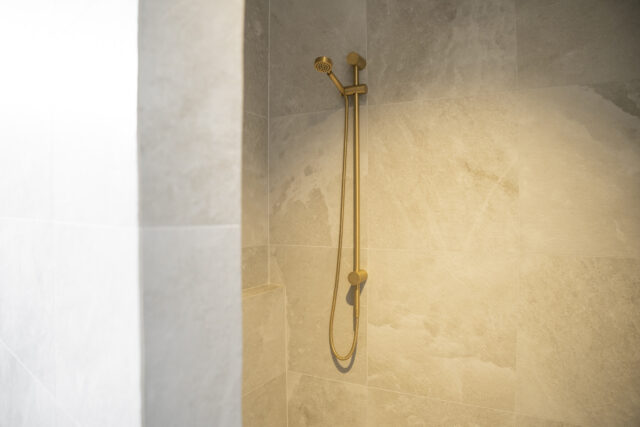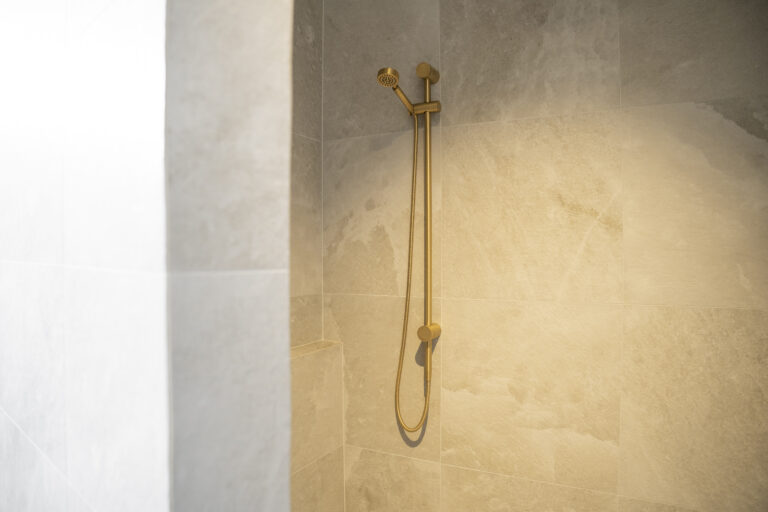 "And never forget lighting – we have bathrooms that are practically lit yet create mood," he says.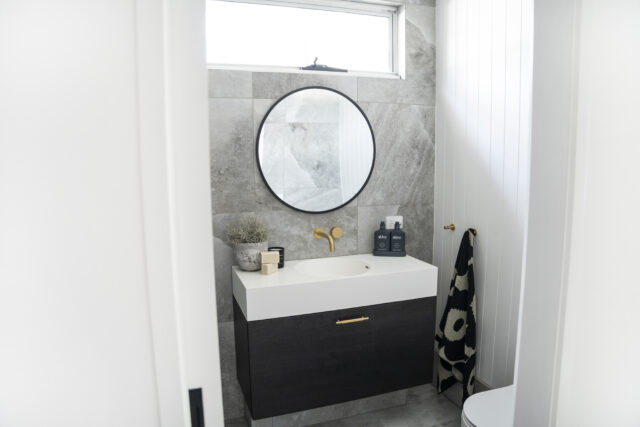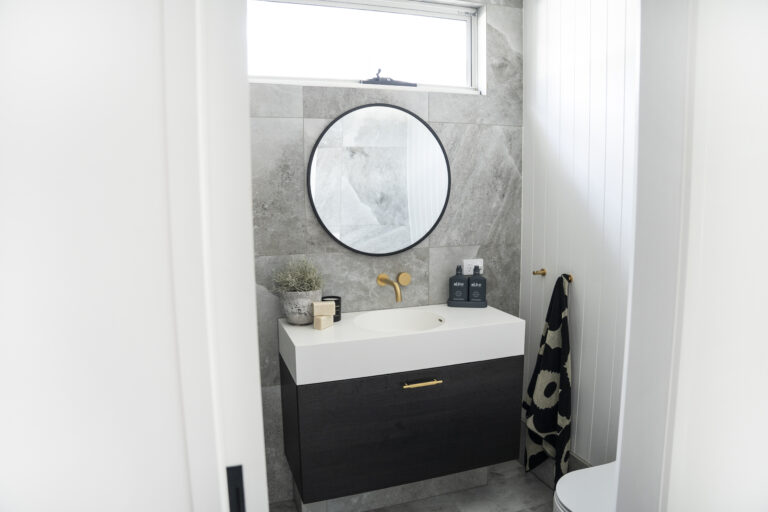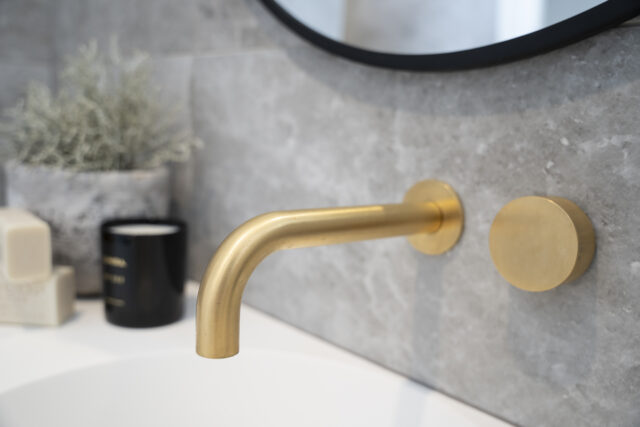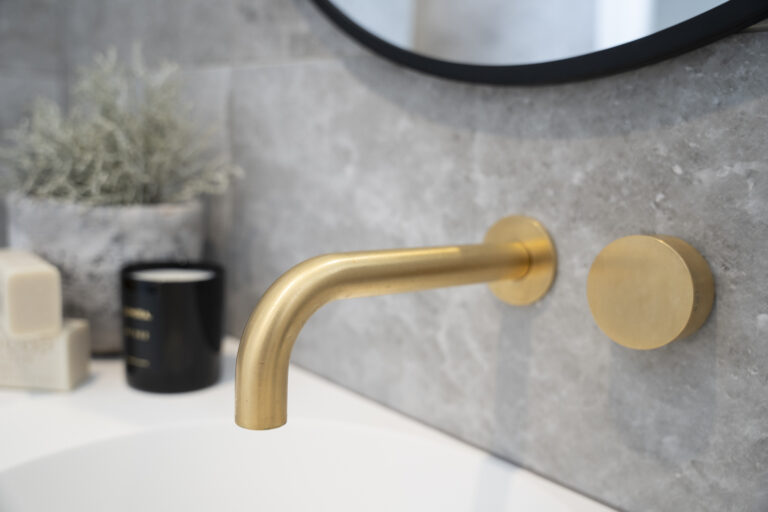 After many seasons on Selling Houses Australia, Andrew has seen his fair share of bathroom disasters with the worst offenders hailing from the 60s, 70s and 80s. "Oh my God, you haven't got enough tape to record how many hideous bathrooms I've seen!" says Andrew who does concede that you do occasionally find a gem from those eras. "We had a house in this past season of Selling Houses with a very old-school wash basin and floor tiles that were this sort of soft grey and soft pink from the 1950s, like a little mosaic. We all said, 'you can't change those' because they were beautiful," says Andrew.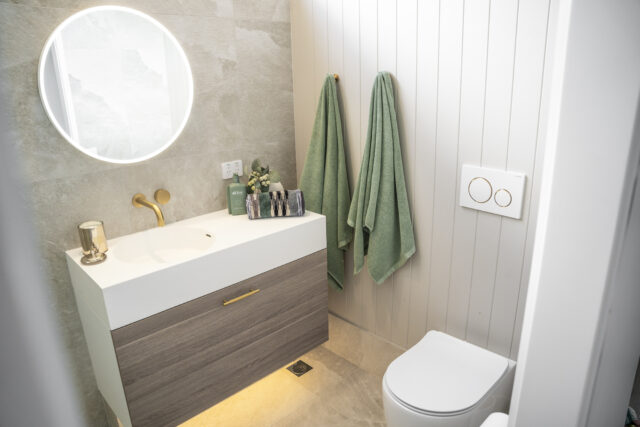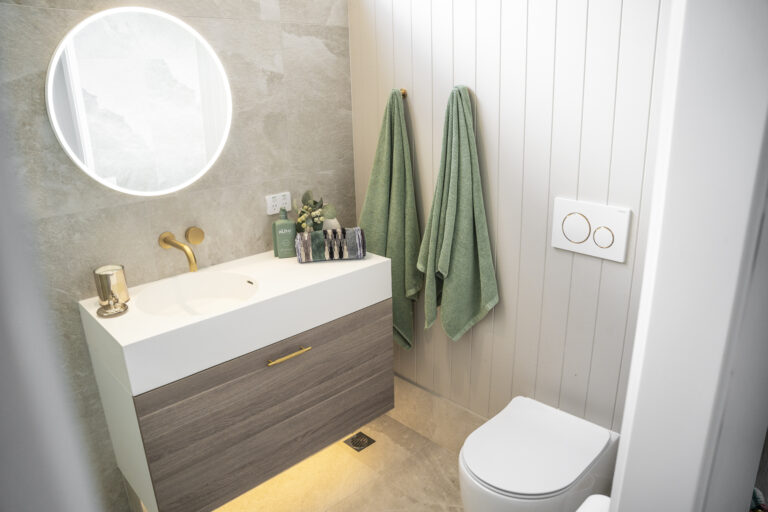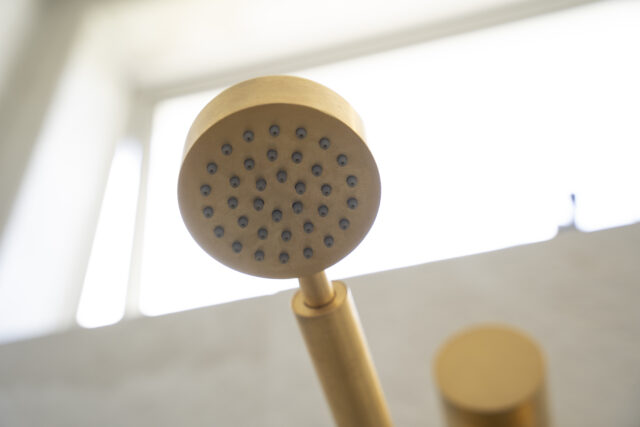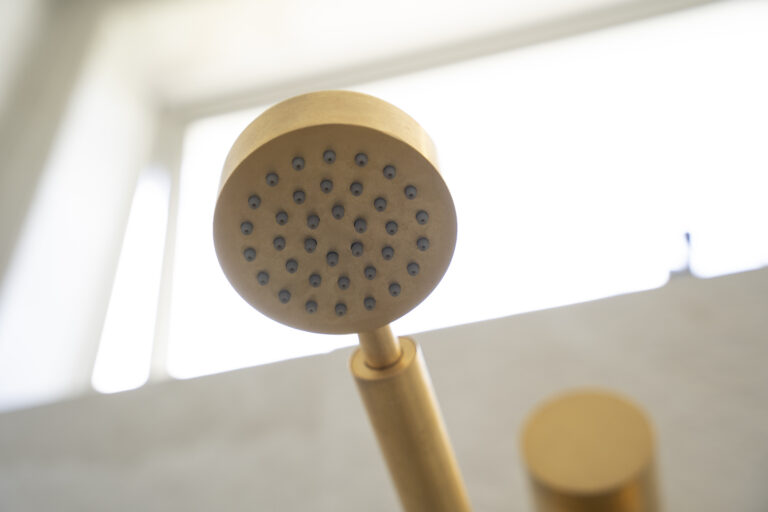 When it comes to bathroom renovations, Andrew has lots of practical tips. "Bathrooms don't date that quickly but what does tend to date are the bits that go around them, which is usually the tapware, the style of any cabinetry, and the tiles."
For instance, it's worth choosing taps that you truly like because you can change them easily when an update is required. By contrast, when it comes to tiles, Andrew recommends sticking to neutrals, rather than controversial or strong coloured tiles, simply because they are much harder to change. "If you go for fairly neutral tiling, then you can just add some candles and lovely coloured towels in colours of the moment."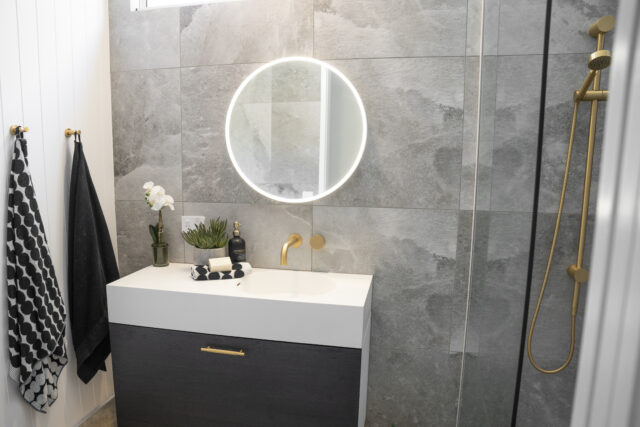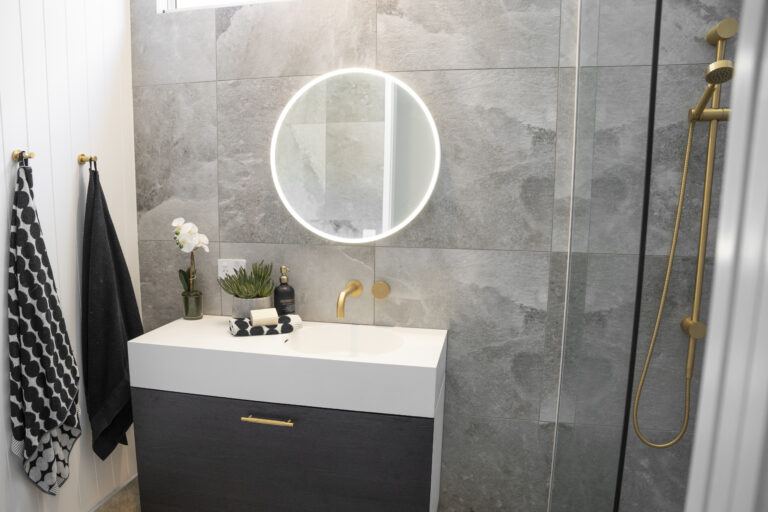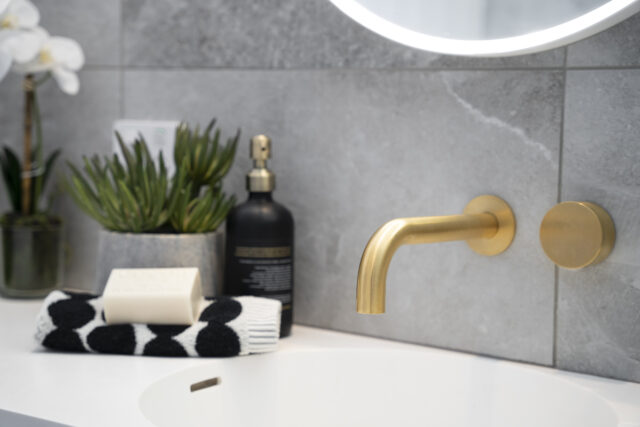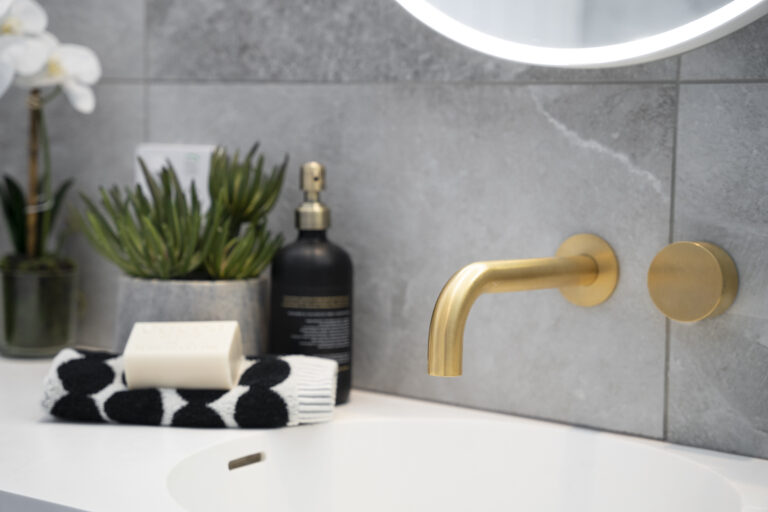 For those looking to renovate a tired bathroom for sale, without replacing it, here are Andrew's top tips:
Taps can look worn, so just a tapware and a vanity swap could update a bathroom.
Even the most shocking tiles can look fantastic if professionally sprayed in white, a soft grey or a nice neutral colour. You could do that inexpensively and it would have a massive impact.
Change the light fittings to something modern – subtle downlights or a track light.
If the windows are ugly, go with a plantation shutter, louvred white blind or roller blind. They will cover up an ugly window and still let the light in.
Add nice towels and plants. Suddenly, it'll feel a lot nicer and you won't have spent a lot of money.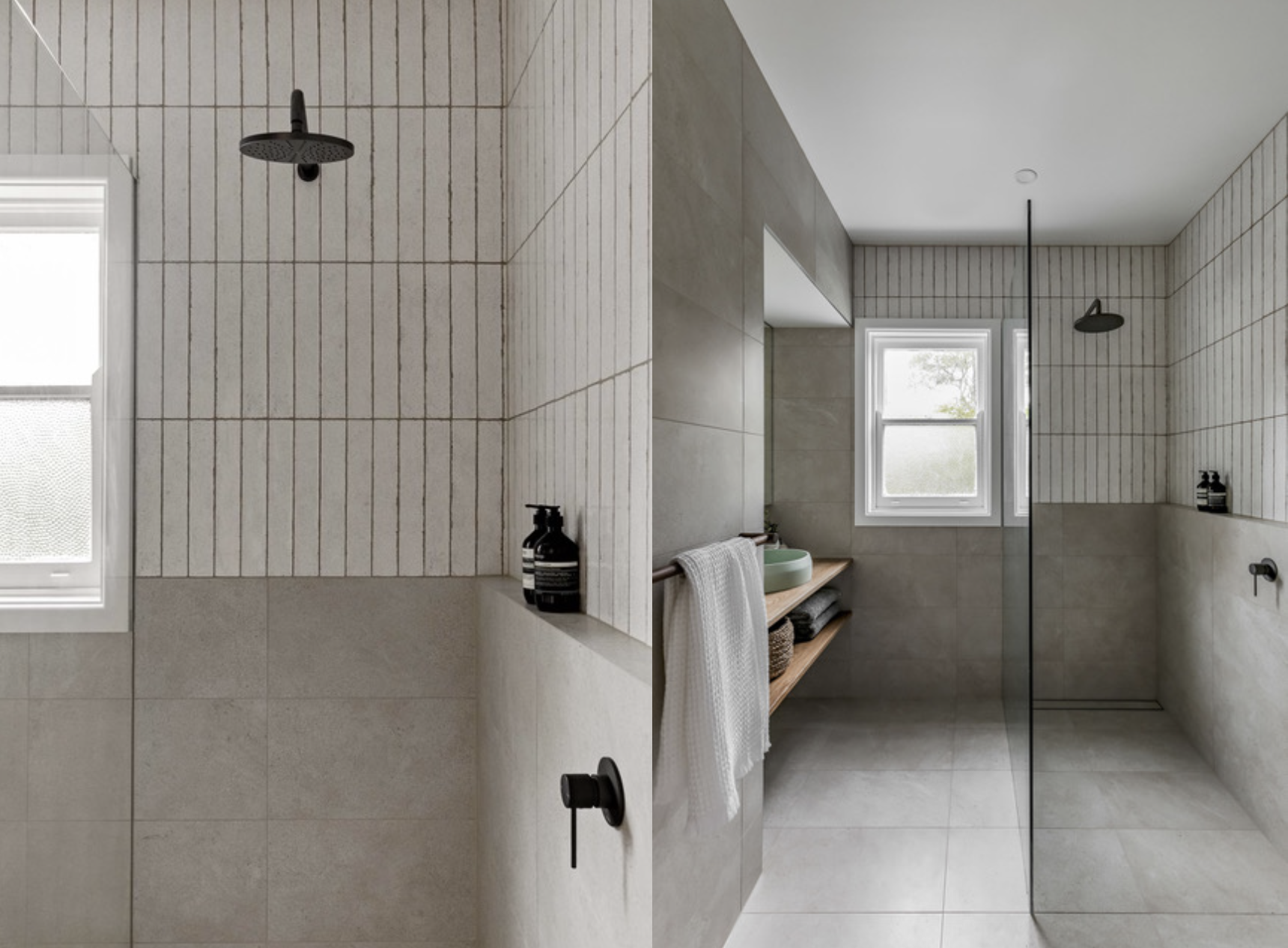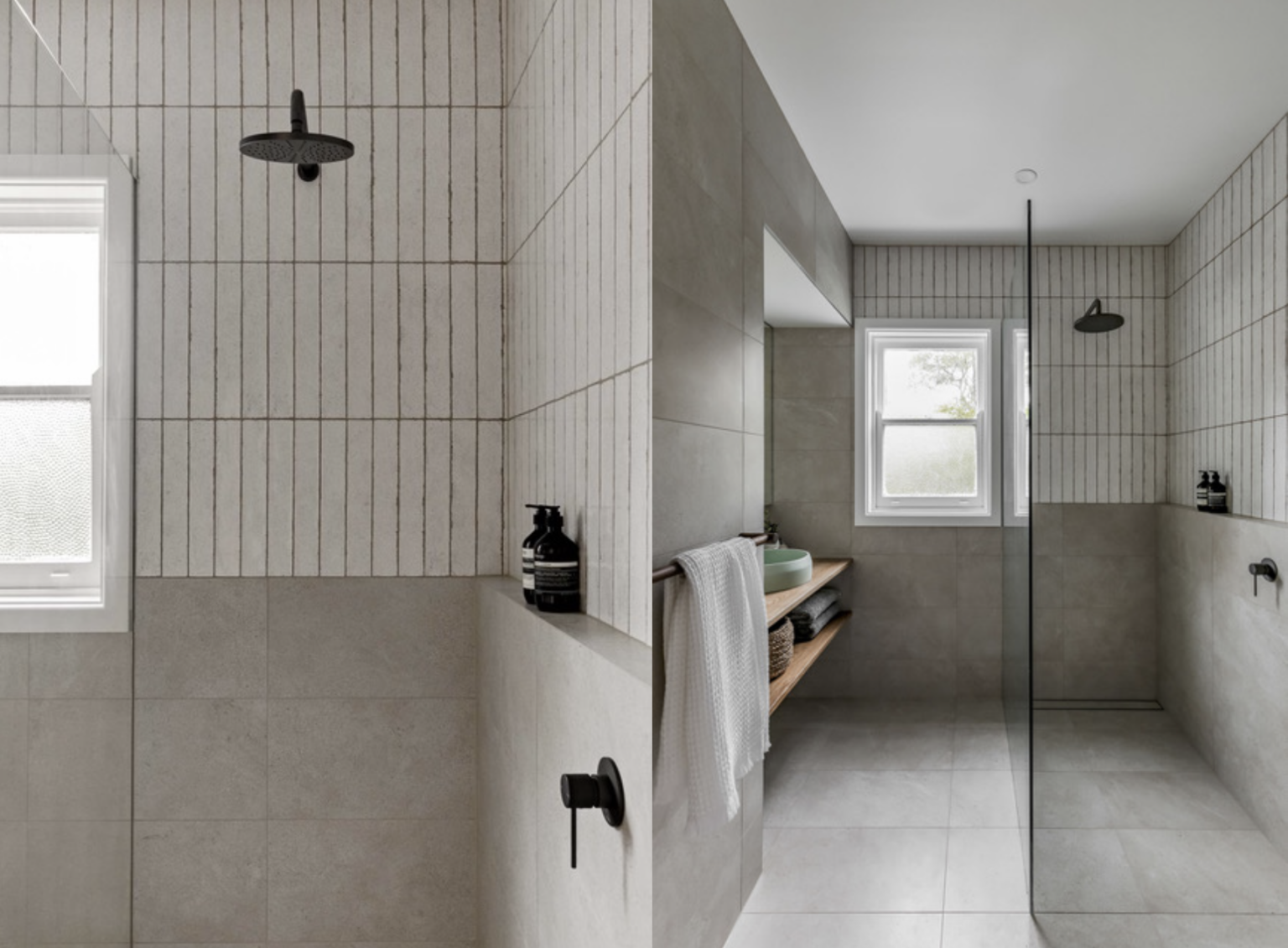 Bathroom renovation: Is the wall niche dead?
"I would certainly prefer a ledge to a niche – I find niches a bit dated and they're often not…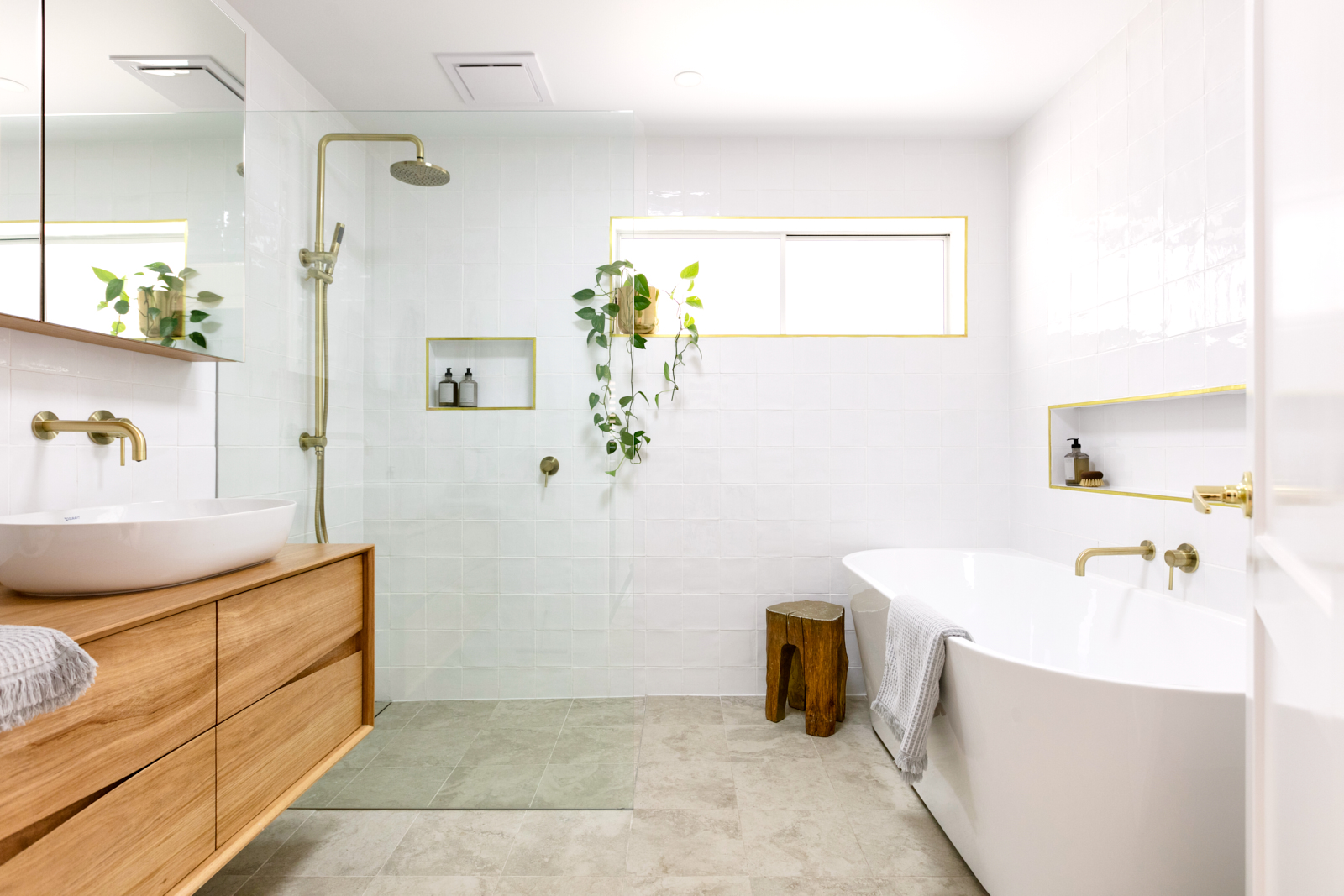 Interiors Addict bathroom reveal: before & after
You know that old cliché about saving the best until last? I think we may have just done that with our family…