Sponsored by King Living
Contemporary outdoor style has a new look with the King Cove Collection. Best known for their quality, innovative, long-lasting indoor furniture pieces, King Living have now taken things outdoors.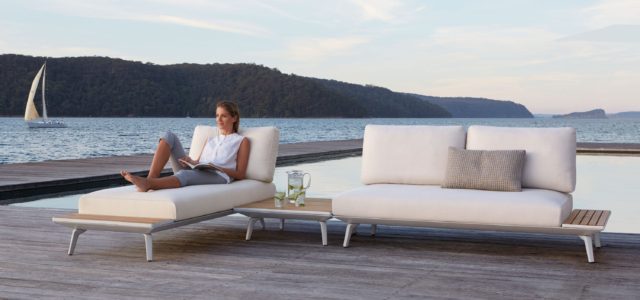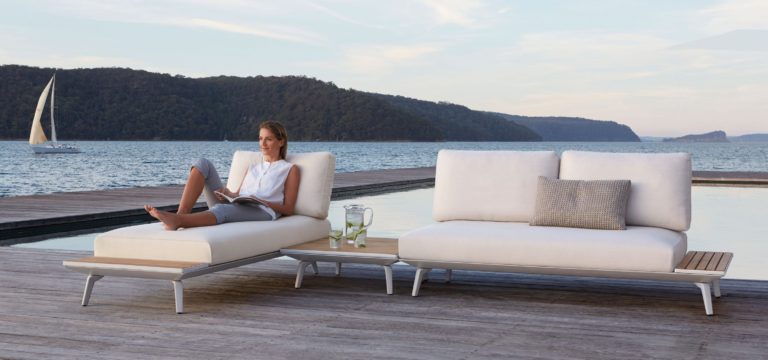 Sleek and minimalist, King Cove is perfect for warm afternoons by the pool or entertaining on the deck, with a selection of versatile, modular sofas that can be configured to suit any outdoor space or occasion.
From individual sofas, to larger resort style sun beds or lounges, simply position the sofa platforms and removable back frames to create the desired look. Everything's customisable too, so you can create the setting perfect for you and how you live, relax and entertain.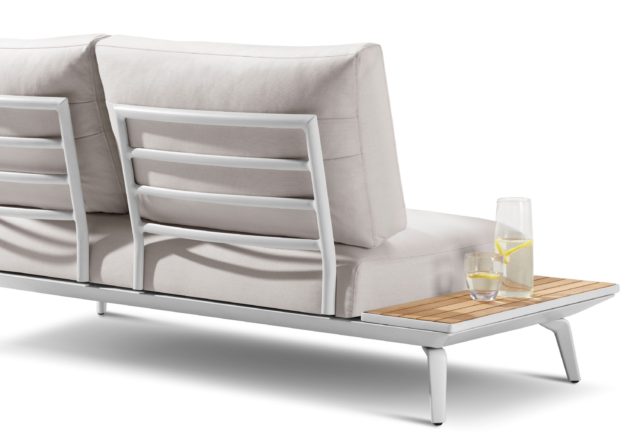 Complement the sofas with solid shelves to rest drinks, magazines and portable music players for a truly relaxed atmosphere. This is no ordinary outdoor furniture!
King Cove's ultra-comfortable and water-resistant seating is always ready for lounging and can be left outdoors all year round. Seriously, who wants to have move things inside during winter? Too hard basket, anyone?
Unlike some outdoor furniture, you can expect this to be as comfortable and high quality as what you sit on every day inside. The removable, ultradown filled back cushions, as well as KingCell® and PostureFlex® Seating Systems, ensure this designer outdoor furniture offers maximum strength, flexibility and long-lasting comfort.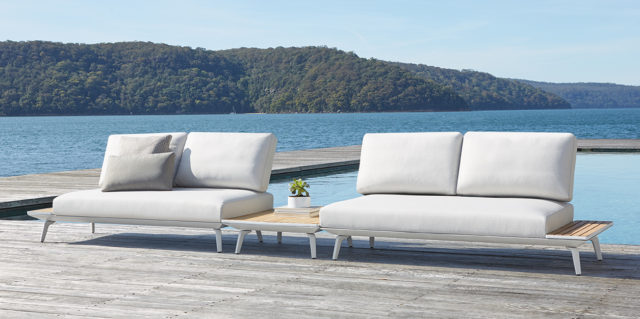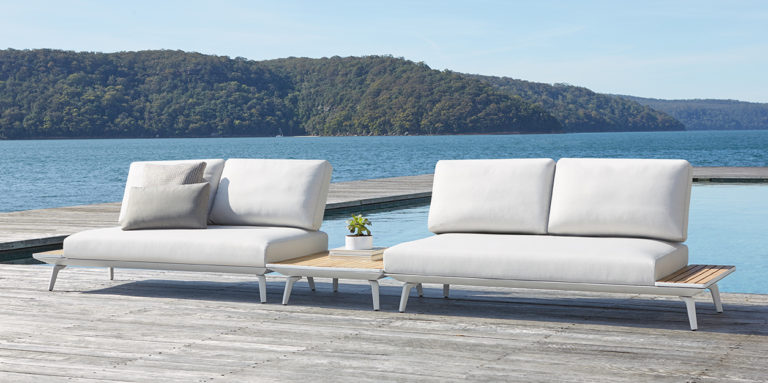 Every piece in the King Cove Collection is designed with powder-coated alloy frames for durability and easy maintenance, with an optional cover to protect the sofas in between seasons.
From urban balcony dinner parties to poolside fun with the family, the King Cove Collection delivers the flexibility to suit any occasion.