Inspired by a recent trip to India, I Love Linen's summer collection has a luxe yet earthy vibe perfect for lovers of texture or eclectic, tribal-inspired interiors. "This collection is inspired so much by my recent holiday to India. I spent a portion of my time in Jaipur, and the city in general is the most magical colourful place to be. I was so fortunate to meet some artisans who specialise in hand stitched and hand dyed fabrics so the spring summer range is a focus on using their skills to share some beautiful lighter-weight handmade quilts," says founder Lauren Roe.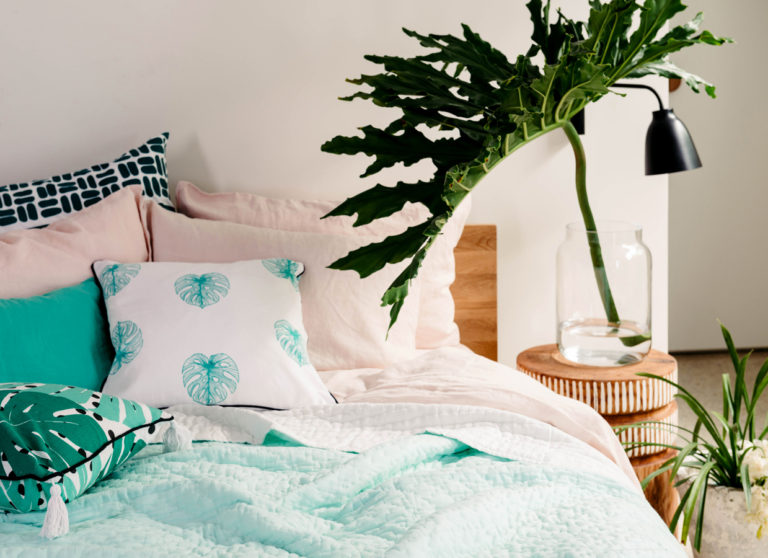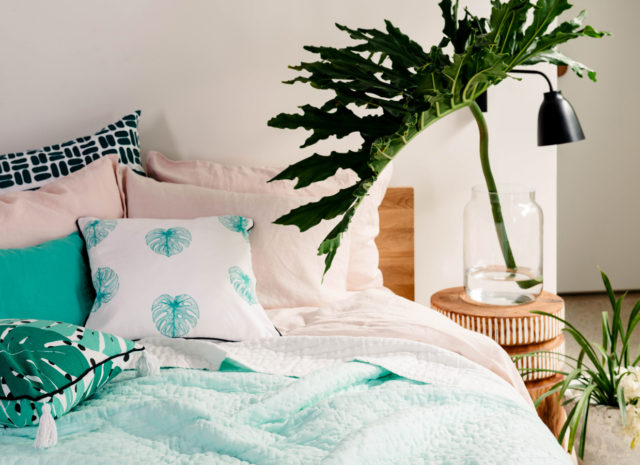 Her favourite print from the new collection is the monstera leaf design. "The cushions and pillowcases create such a summery botanical vibe in the home. We designed them in a bold mint and a simpler charcoal which also pops quite nicely against the duvet cover," says Lauren.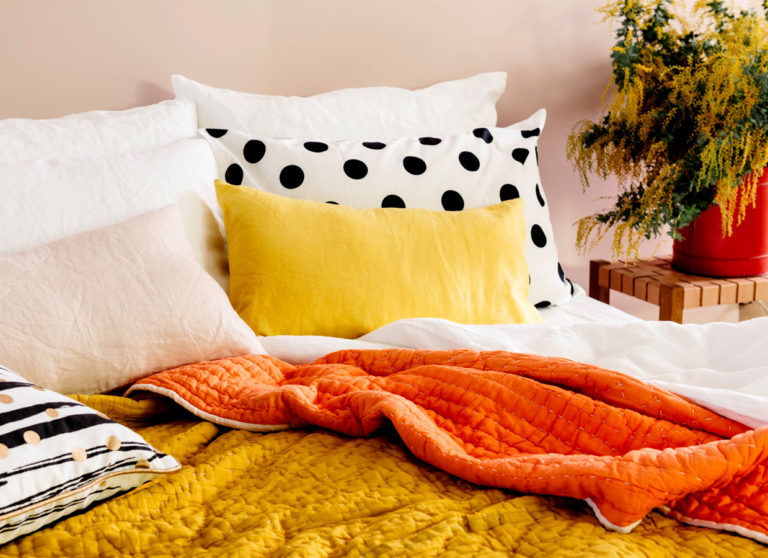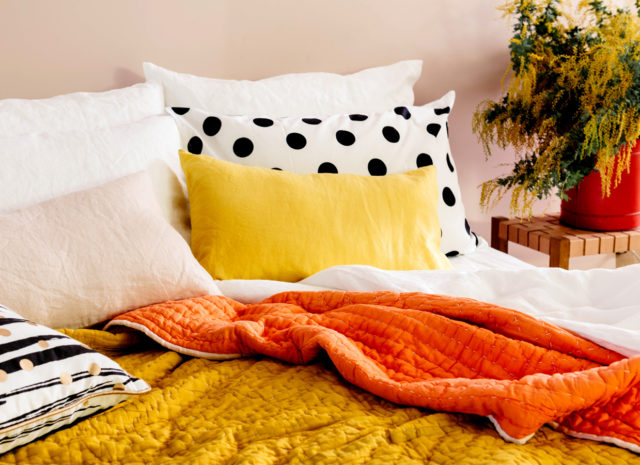 There is also a new range of hand stitched and dyed coverlets, all made with traditional techniques. "Each piece is beautiful and unique. As each piece takes so long to make there is a very limited number of pieces to sell," says Lauren, who has also expanded her pure linen range with a variety of new cushions including duck down filled, French linen floor cushions and screenprinted options.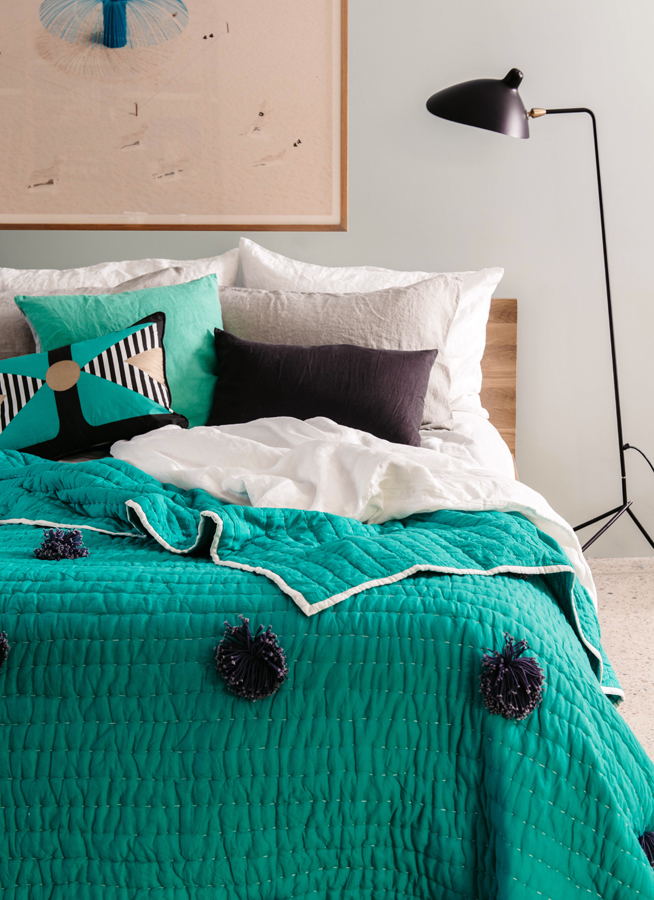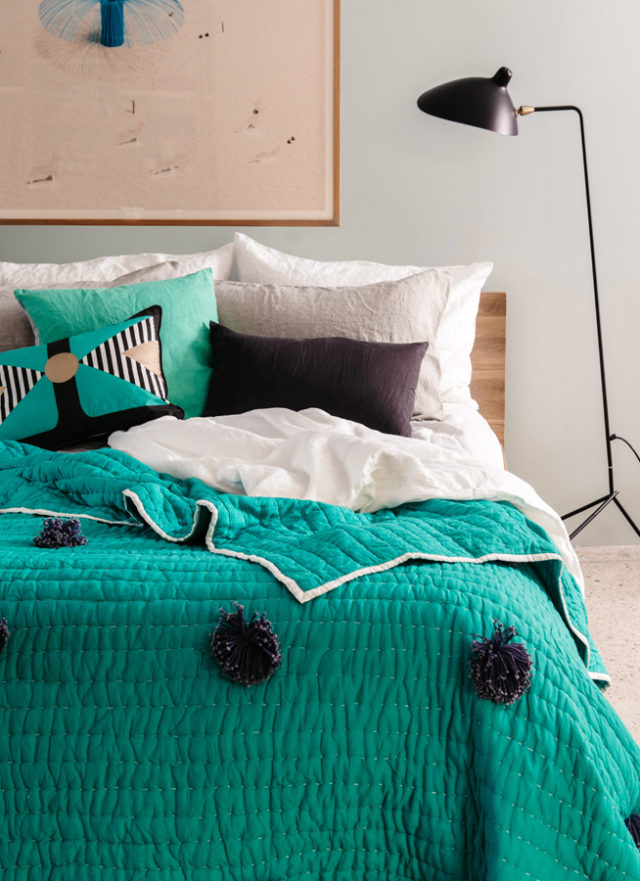 In great news for fans of the brand's famous pom quilts – they're back but with a slight design tweak. "We are huge fans of anything with a tassel or pom pom here! We had been playing around with a new design the end of last year and wanted to sort of replicate a Moroccan blanket but use softer cotton. Once we knew we had found the right maker it was such a fun process and these designs are so cute!" says Lauren.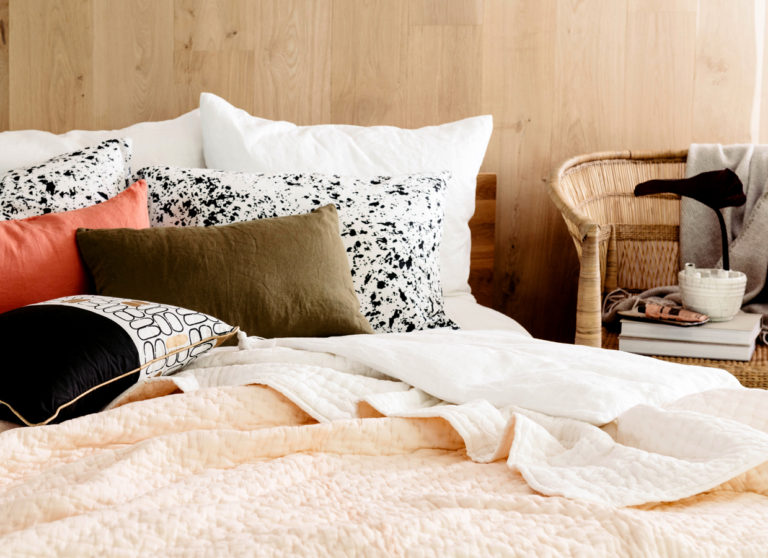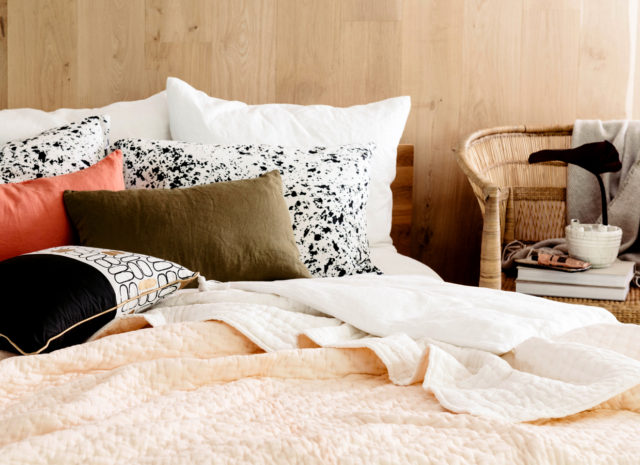 Shop online.