Sponsored by Early Settler
Early Settler have released a new rug range and it'll knock your socks off! I am seriously impressed. There's something for every taste: colourful, textural, organic, neutral, rectangular and round (even oval, in fact!). I've picked just a few of my favourites, which was no easy task! If you love them as much as I do, there's a chance to win your favourite, but more on that later…
I've long said there's a lack of great rugs available to the general public in Australia. There's plenty of the cheap-as-chips or luxury and bank-breaking, but we're a bit lacking when it comes to something in the mid range price point which is both high quality and unique design. Not anymore!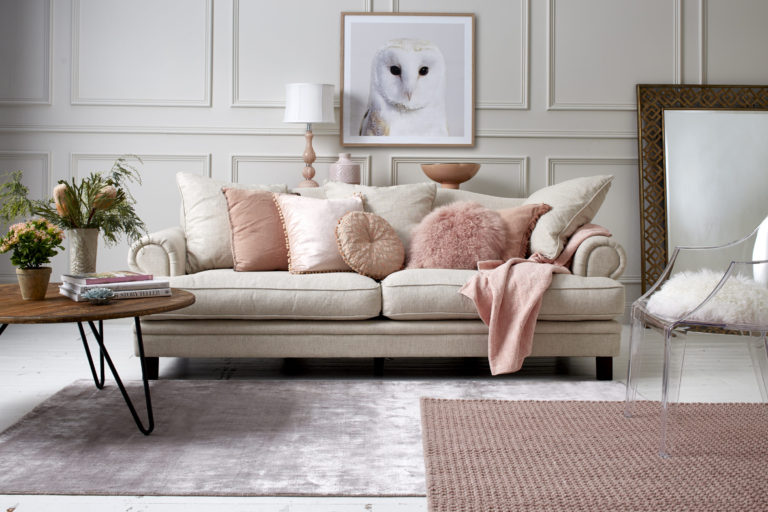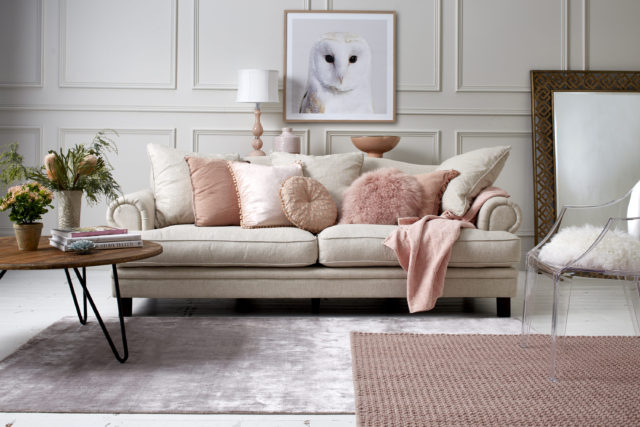 First up, will you look at these amazing blush options? Clearly, this on trend colour is going nowhere anytime fast and it's a really different idea to use pink on the floor rather than just cushions and throws, for example. These rugs have me wanting to inject some serious girly tones into my own home!
The gorgeous shimmer effect on the lefthand side (and below) is created with handwoven 100% chenille and feels velvety soft underfoot. Ideal for low traffic areas of the home where you'd like to inject a little glam! The one on the right, which I think I love even more, dials it down a little on the femininity but makes up for it in texture. It's handwoven with a subtle geometric pattern.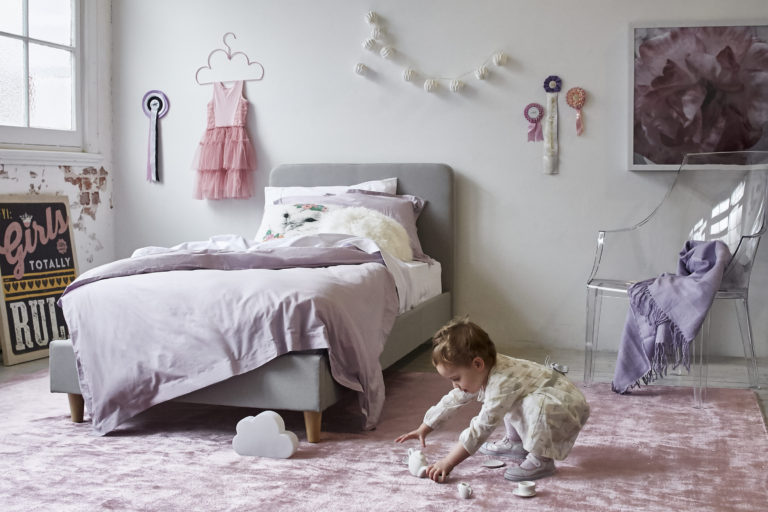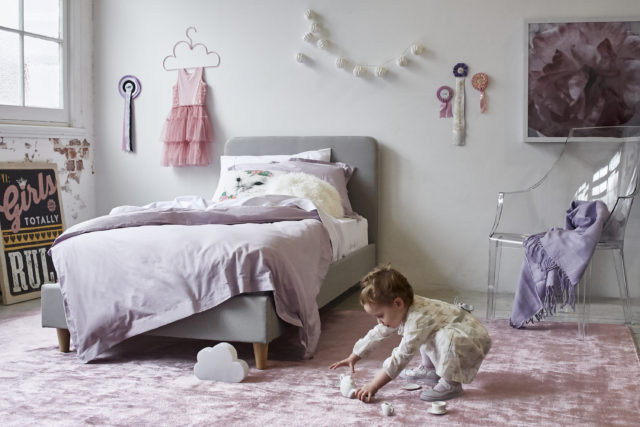 Now, I appreciate not everyone's brave enough for a coloured rug, however subtle, so I've picked some more neutral options too. I've earmarked this one for my own living room! The handwoven flat weave rug will bring an instant contemporary look to your room.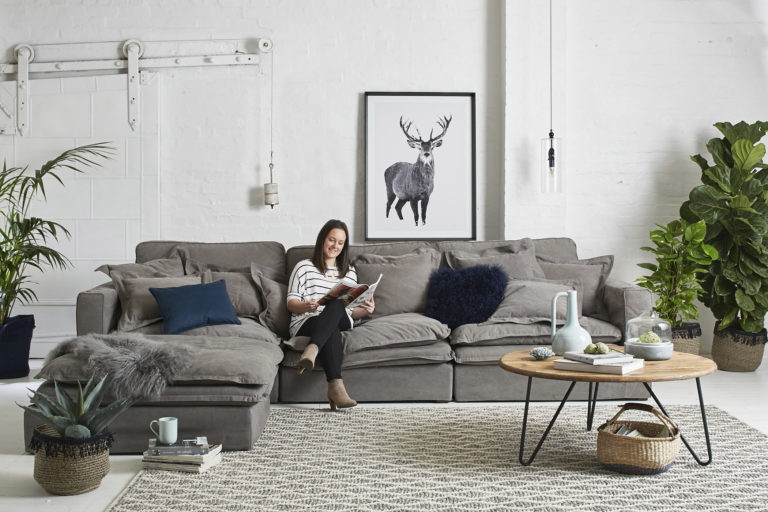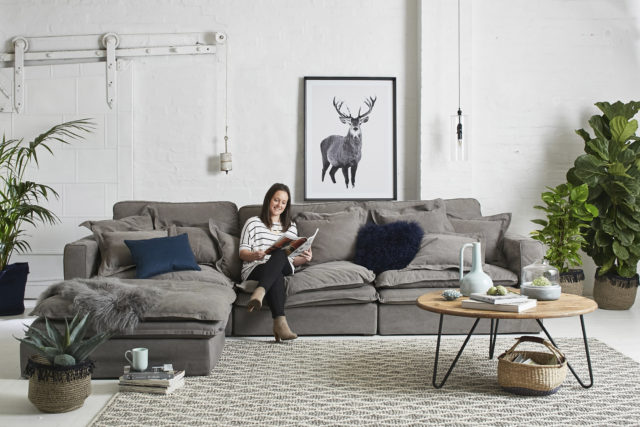 Also in the same neutral and textural vein is this beauty, below. Now, clearly every room in your house can benefit from a rug, except perhaps the kitchen and bathroom. You knew, that, right? They're not just for living rooms! You'll be amazed what the right rug can add to your room; it can even set the tone for the whole scheme.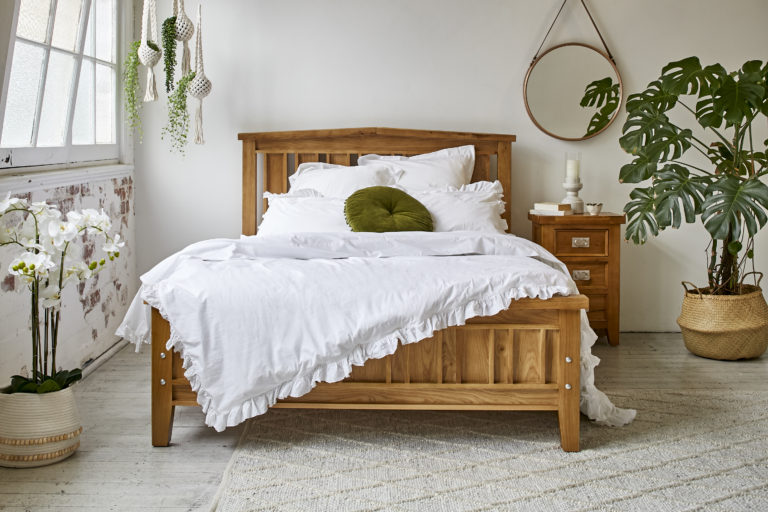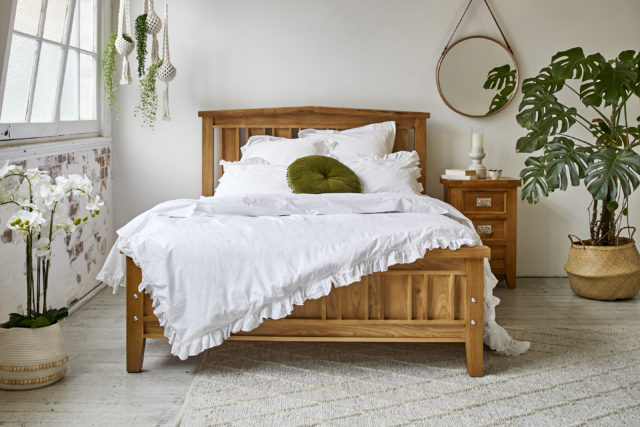 We are seeing a lot of this mustard colour (below) lately and it's a surprisingly easy one to work with. We love the simple repeat pattern on this wool and cotton number.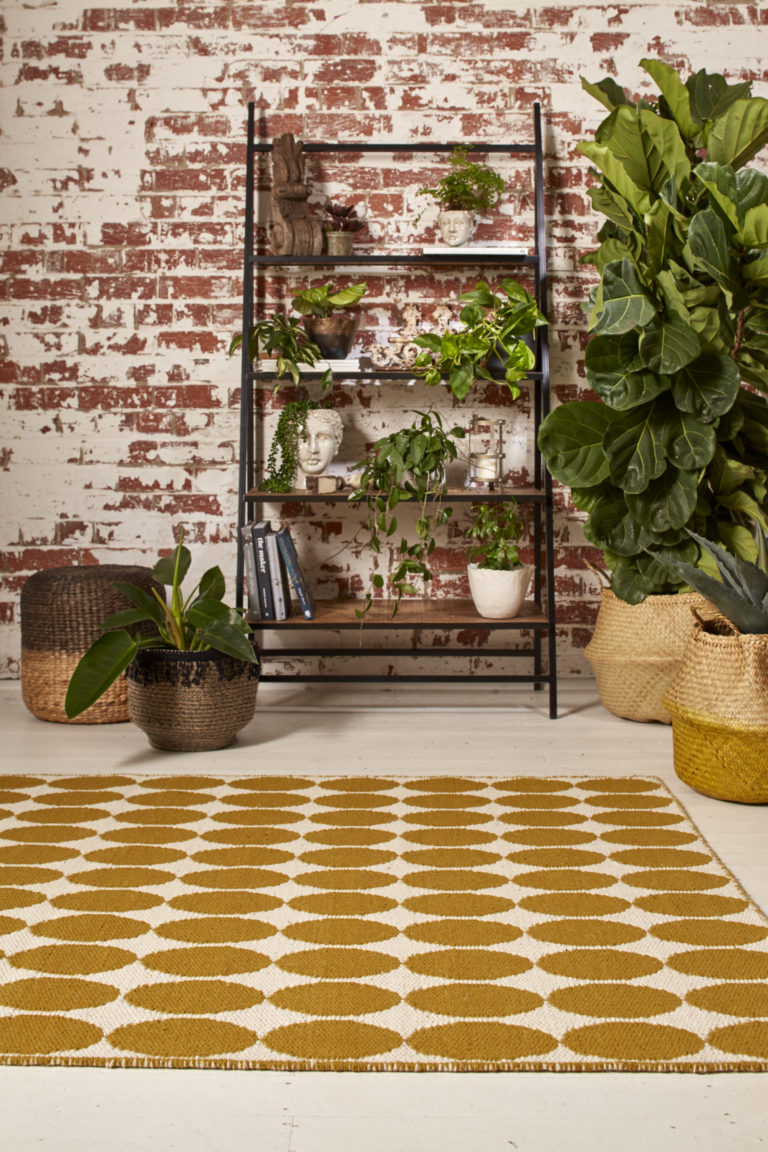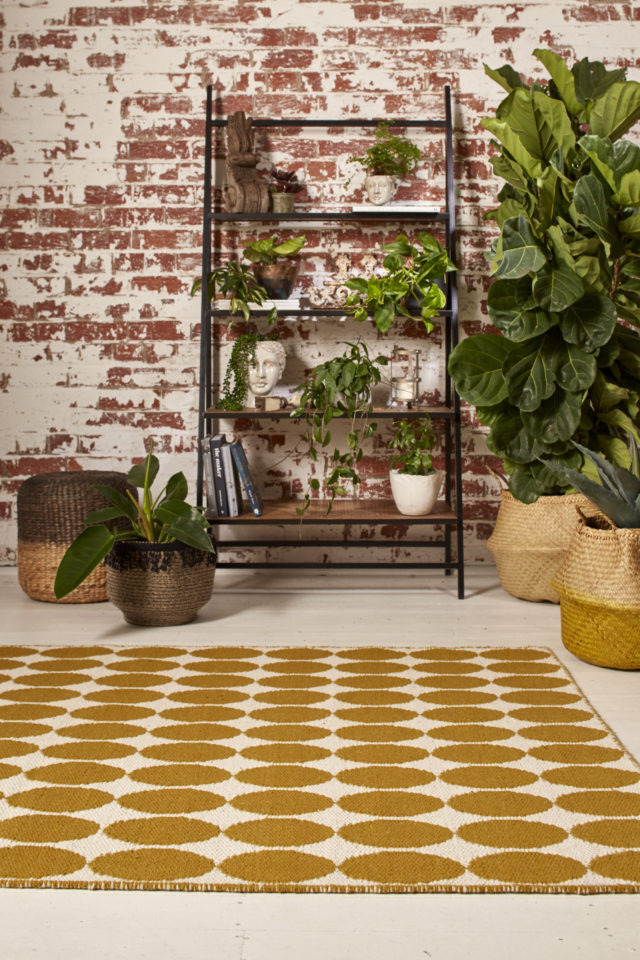 Here's a great example of why you don't have to have a kiddy rug in a kid's room. This one adds texture, is comfy underfoot, is hardwearing and would work just as well in a teenager's room as a toddler's. Tick, tick, tick! It's also fully reversible.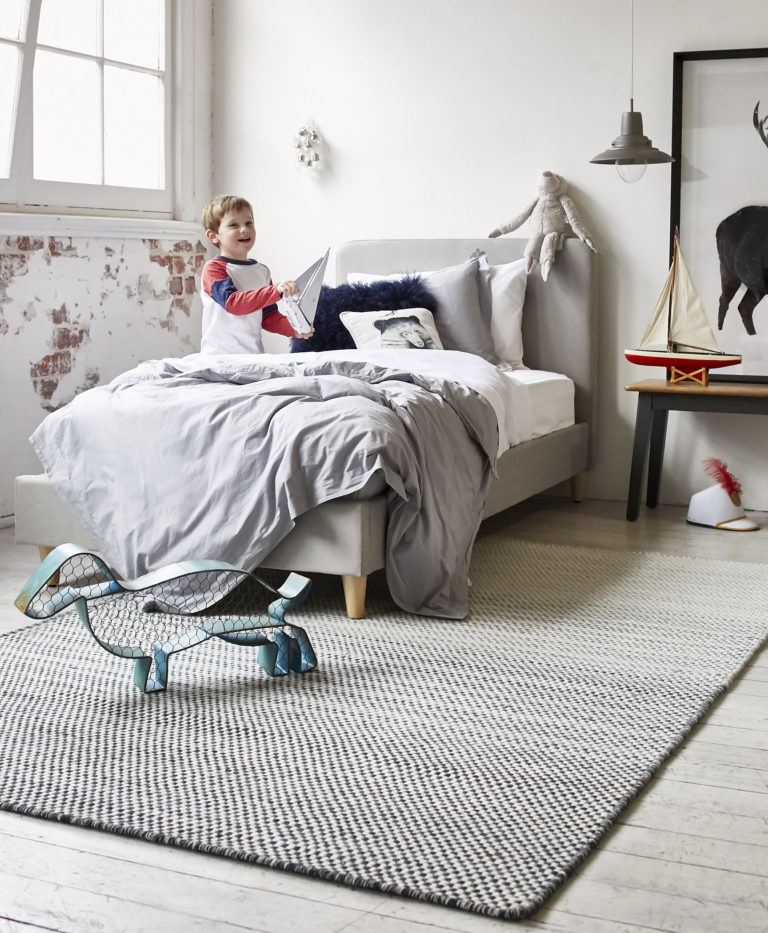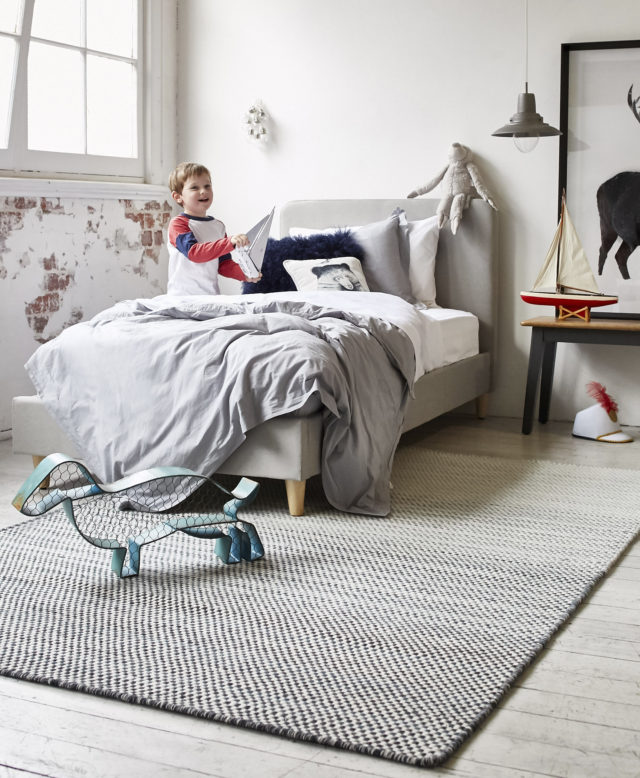 The nation's love affair with a round jute rug has also stood the test of time and these beautiful and very hardwearing designs really can work anywhere in the home. It's also great to have the option of adding a circle to your room to offset all the right angles. I particularly love how Early Settler have breathed new life into this kind of rug by offering it in blush pink and dusky blue as well as au naturel.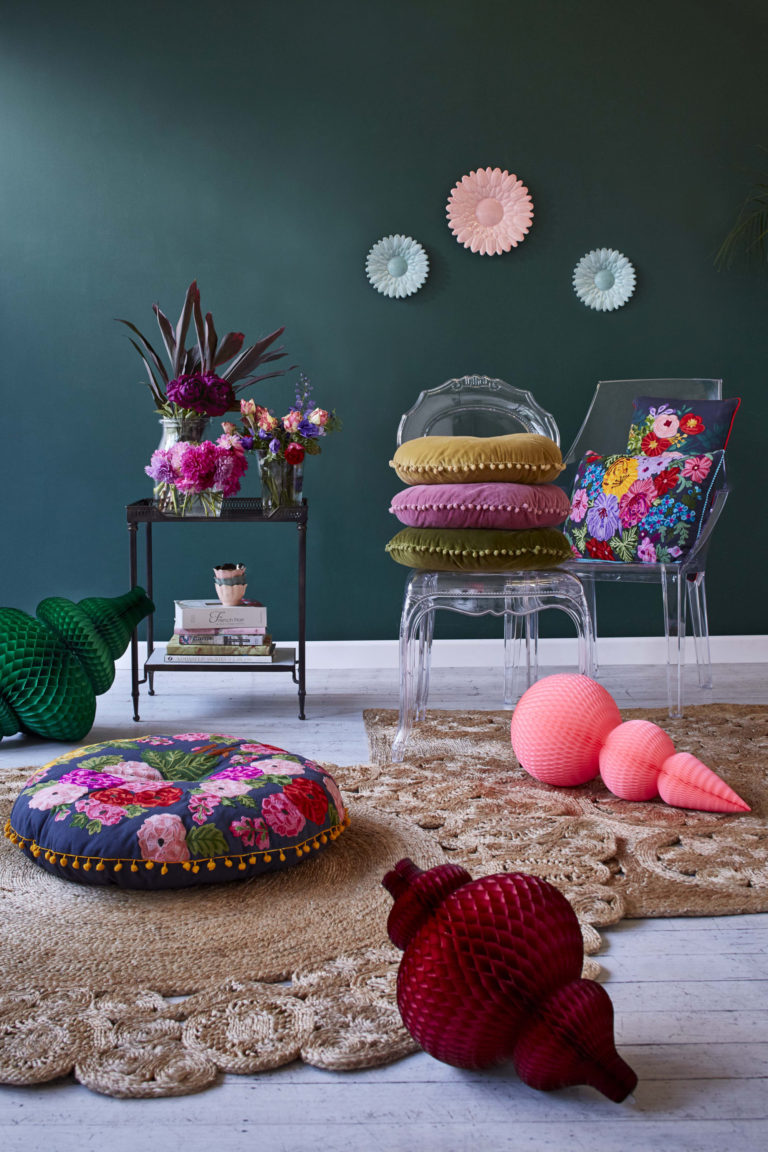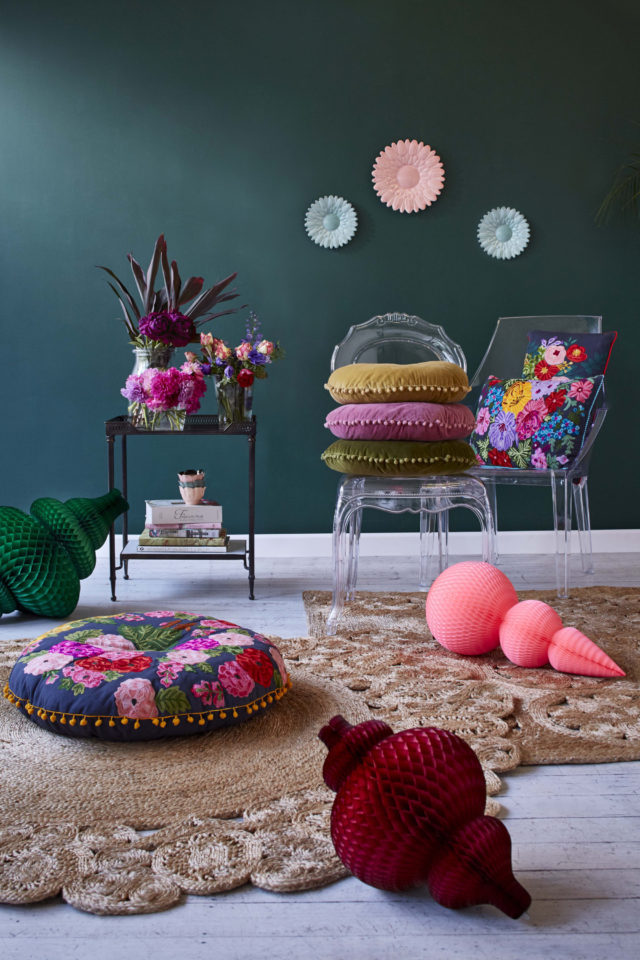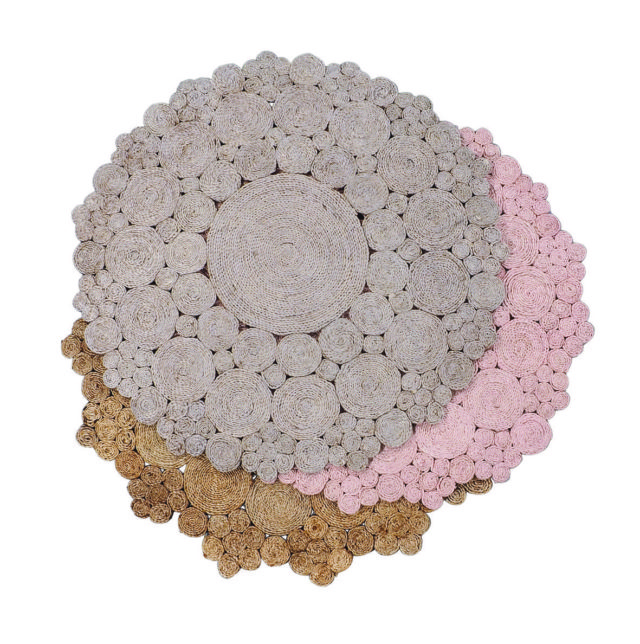 This is just a small curation from the entire Journey Home Collection, inspired by the colours of India and reminiscent of the majesty of a bygone era. The rugs have been hand picked to complement Early Settler's furniture ranges, but at the same time I guarantee you there'll be something for all of you which would work in with your existing home decor. Master craftsmen and woman have followed time honoured techniques to make every rug entirely from hand, meaning each one is totally unique and special.
I love Early Settler's eclectic, well-travelled vibe and the fact their pieces can work in any home (everything in these photos is from Early Settler); you'd never quite know if they were new, a treasured heirloom or something brought back from an overseas trip. They've been combing the globe for individual furniture and homewares for more than 30 years, to help customers create homes they love living in. And we really believe your home should make you feel great too!
How on earth do you place a rug in your bedroom?
We know many of you struggle with this. Helpfully, Early Settler have put together these three suggested layouts to give you some inspiration!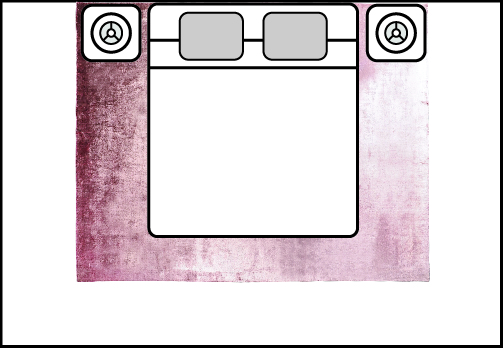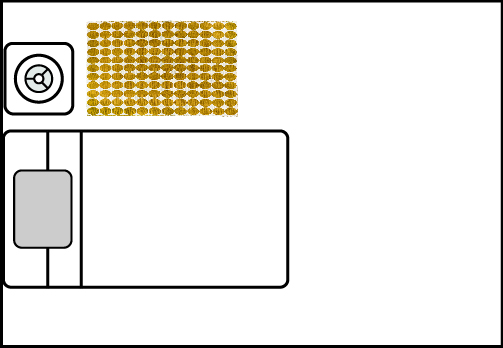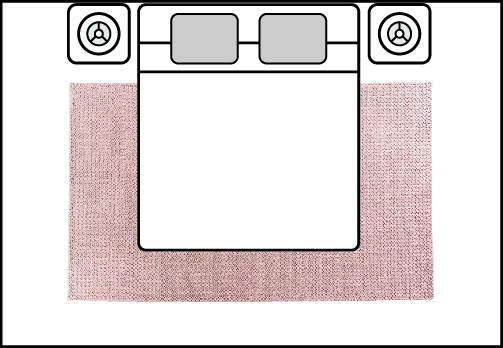 Don't have an Early Settler store near you? Don't worry, you can also buy them online.
WIN
Early Settler are giving away six rugs from this beautiful collection. All you have to do for your chance to win is vote for your favourite. ENTER NOW.