Duplexes sometimes suffer from a bit of snobbery compared to standalone homes but there's no denying this particular example on Sydney's lower north shore is one to covet!
Owner builder Ray Azizi of In and Out Building Group lives here with wife Josephine and their three daughters, and it's proving the perfect low-maintenance family home.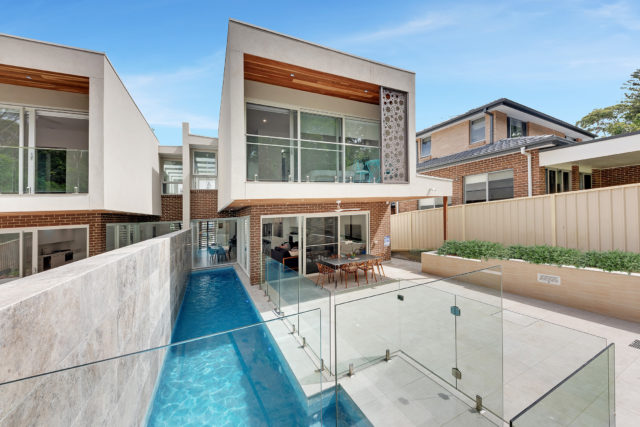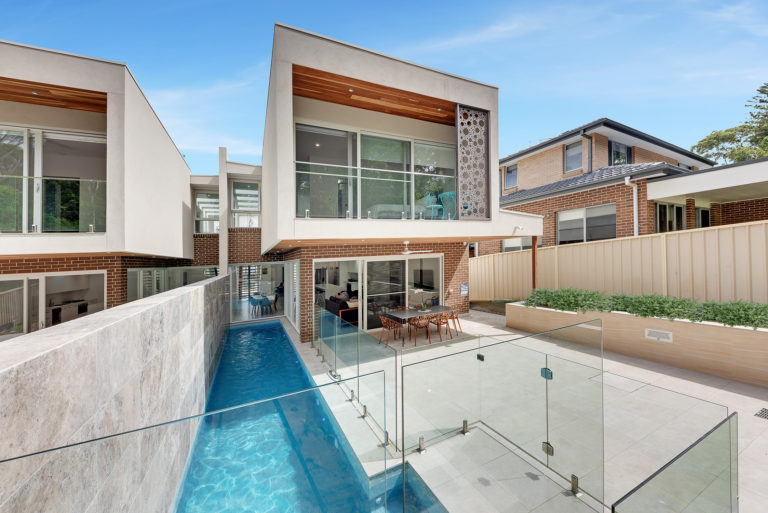 "As our kids are getting older, they enjoy entertaining their friends and the design of our home is perfect for this," says Josephine. "We had a good size block and thought it would be great to build a duplex on. We also loved the idea of building a home with less of the maintenance that sometimes comes with a more traditional one."
It took two years to build the luxury duplexes (the second is being rented out). Location was everything, with their proximity to schools, shops and transport.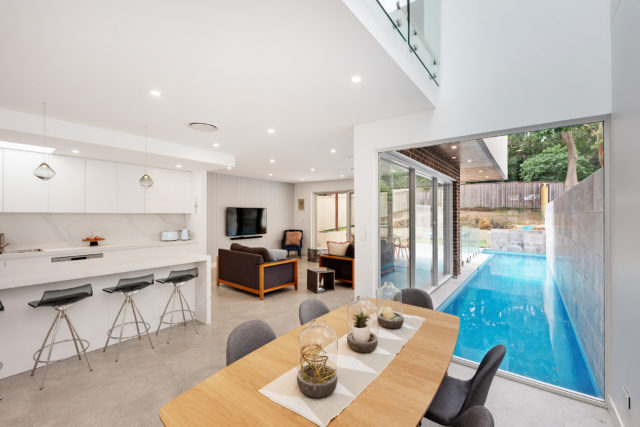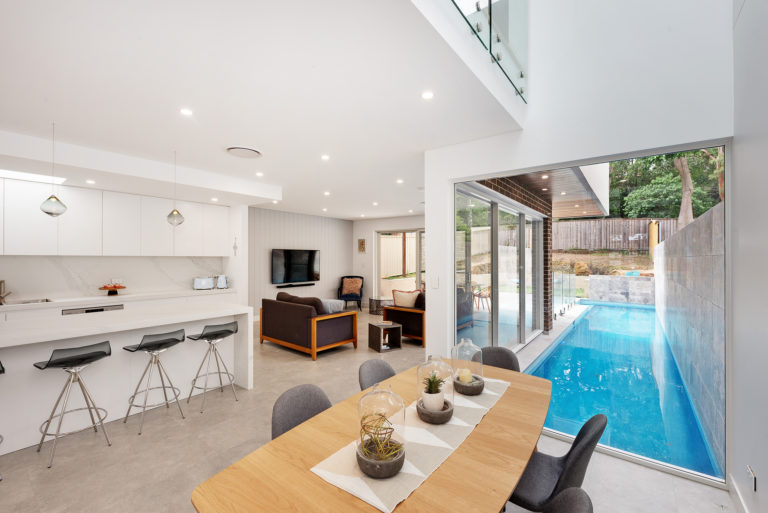 There's no compromise on space however, with four bedrooms, three bathrooms with marble tiles, a laundry, home office, low maintenance garden and an oversized garage.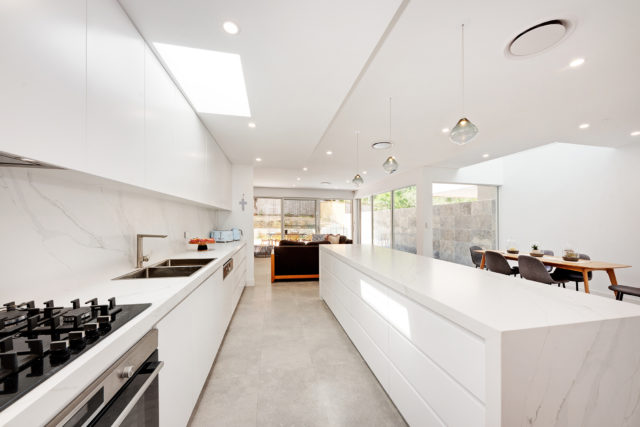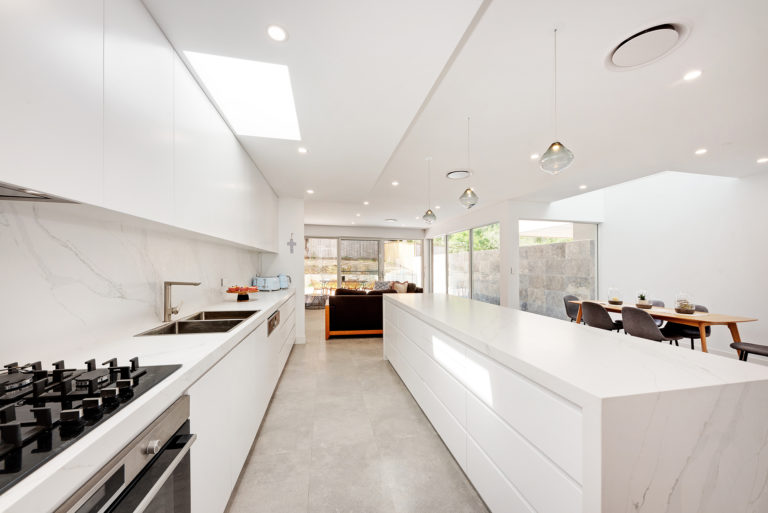 "We use the pool all year round as it's heated," says Josephine. "We wanted it to be a focal point of our home as it's incorporated within the lounge and dining area. It really is the showpiece of this design."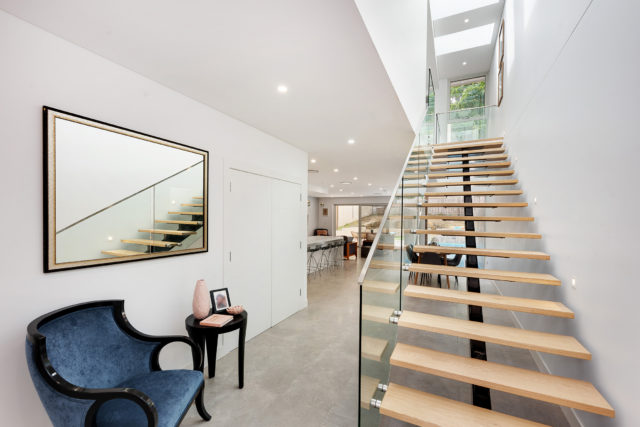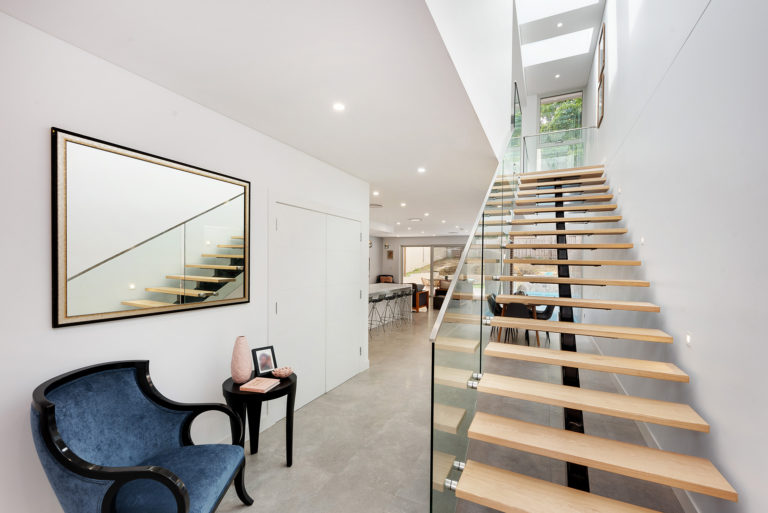 The generous kitchen has plenty of storage and a walk-in pantry, engineered stone bench tops and Bosch appliances.
The family previously lived in a seventies home which they renovated from back to front and this is the first they've built from scratch for themselves. They worked with architect David Baillie, who specialises in eco-friendly and sustainable design.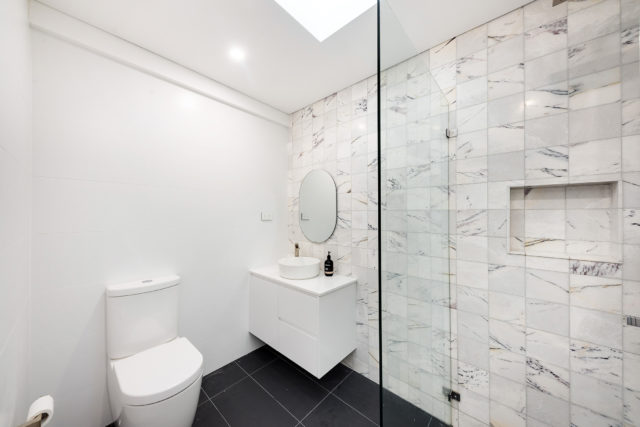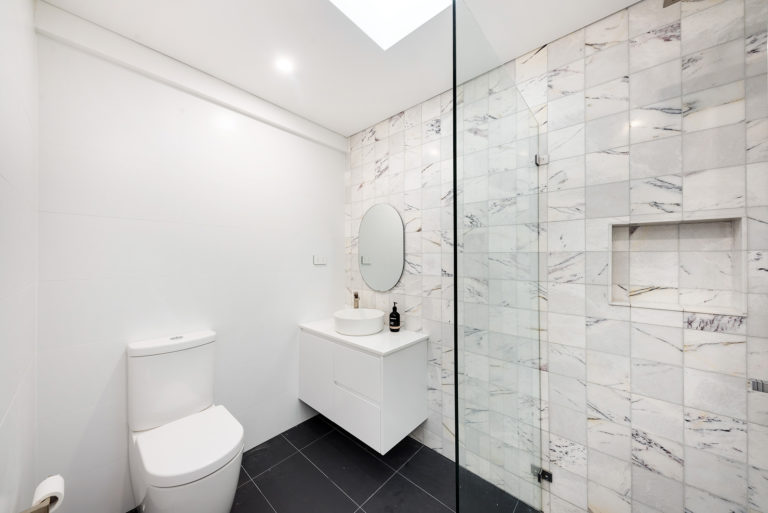 "The advantage of a duplex for us is the low maintenance, and I can honestly say we use every space in our home. Being an energy efficient build, we have enjoyed the benefits of an eco-friendly home, less cleaning, more cooking in our kitchen and entertaining family and friends," Josephine says.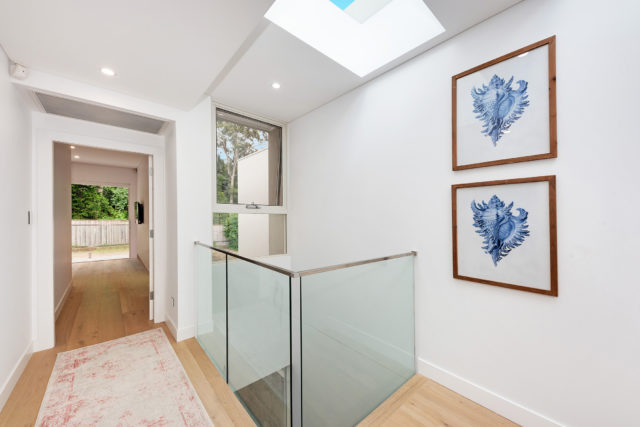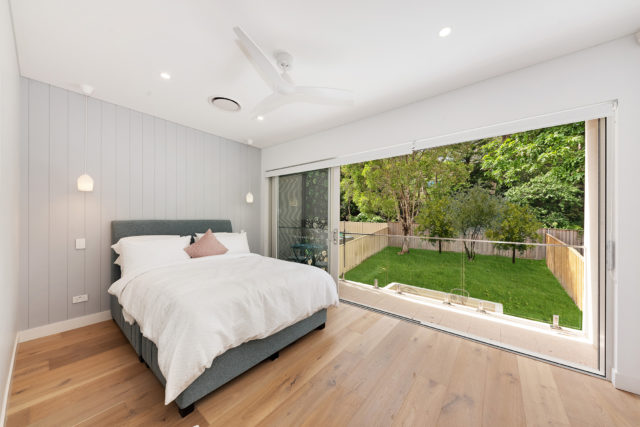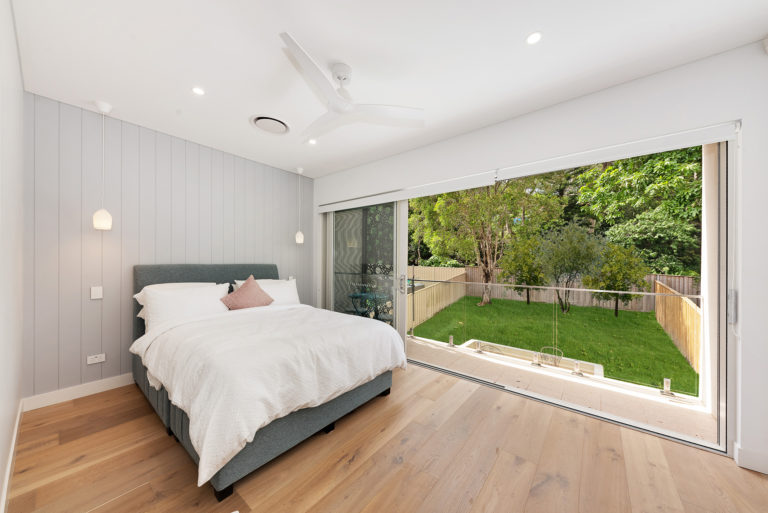 "As our lives are getting busier due to work and sporting commitments, we just enjoy more home time. This build was a wise family choice that is architecturally designed for its function and style, for practical family life."
For more on In and Out Building Group | For more on David Baillie Architect
Photography: Jim Gleeson of PhotoPro