By Jeanette Del Zio
London is filled with culture, history and great designers to be discovered. It is perceived as one of the most influential cities, setting the tone for the global design scene. It is especially known for its large retail, gift and vintage markets, where you can find many treasures.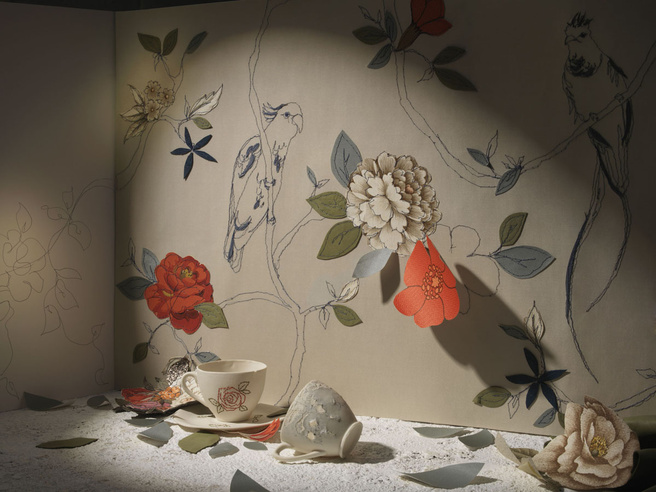 A designer that is known for participating in some of London's most prestigious gift fairs is a very unique wallpaper designer. I recently discovered Londonite Claire Coles when I stumbled across her embroidered wallpaper and was instantly intrigued by their unique composition.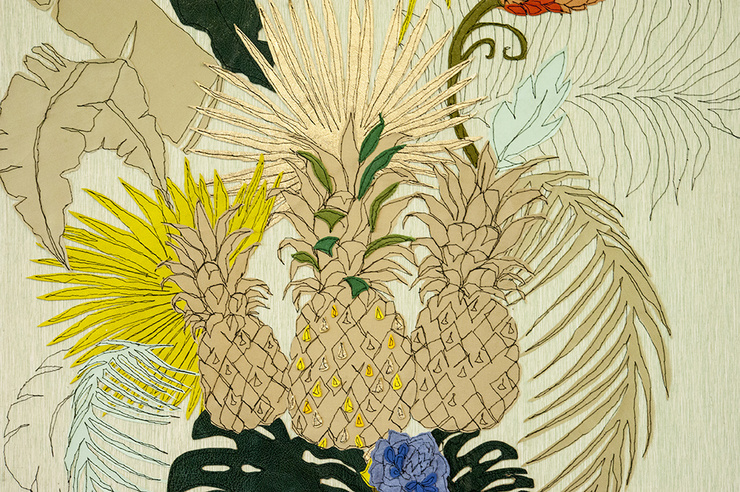 Claire produces wallpaper panels for interiors. They are hand designed and embroidered with vintage papers, leathers and silks. Her designs are utterly exquisite in precision and unlike anything I have ever seen on the market before.
What makes Claire's designs different is that they have such character and are more like a work of art as she has taken an original concept and creates an artistic, textural and fantastical experience when engaging with the pieces. Her unique and special designs can and have been adapted into fashion pieces as well as homewares.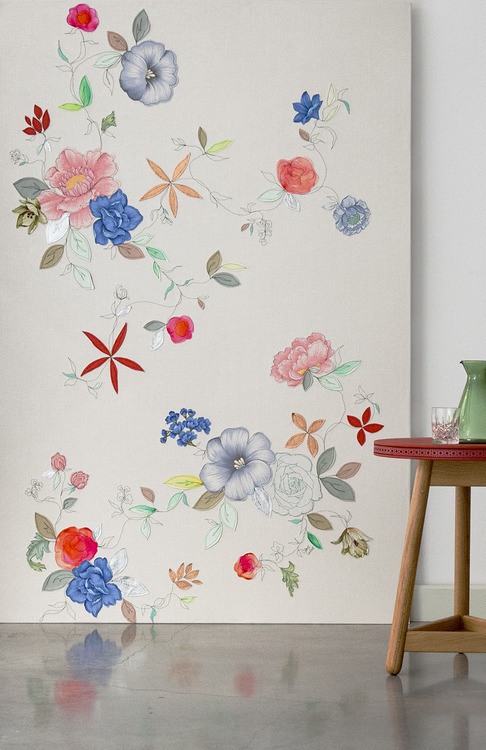 She has worked with Liberty of London, Penguin Publishing, Missoni, Anthropologie and Selfridges and developed stationary for Paperchase… just to name a few. In September this year at Decorex, another of London's renowned interiors trade fairs, Claire launched her new decorative wall panels. These panels I believe allow her wallpapers to be applied in various ways, even turned into smaller panels that act as artworks.
London is very well known for its trade shows and markets, which I highly recommend exploring if you are ever lucky enough to be there. The many markets were such a great way of immersing yourself into the culture and discovering unique designers, one-off art pieces, vintage homewares and fashion treasures. Some very important and great markets to visit if you are in the design industry are Top Drawer and Pulse Market, held once a year at Earls Court. Other markets not to miss that for a great day out are: Camden Markets, Portobello Road, Old Spitalfields Markets, Covent Garden and Greenwich.
For more information on Claire Coles or her products, visit her website.
Photography used here with the permission of Claire Coles.
Jeanette Del Zio is an interior designer and owner of JDZ Designs.
Jen is currently on honeymoon in Tokyo, Venice and the UK, and has opened up the blog to a series of fabulous guest posters to share their interiors-related expertise in her absence. She hopes you'll enjoy them and look out for the odd honeymoon post from overseas! The new Mrs Francis (who will still be known as Bishop for work purposes) will be back at her desk on 11 November.