Dinosaur Designs co-founders Louise Olsen and Stephen Ormandy have released their first furniture collection: side tables in the brand's signature resin.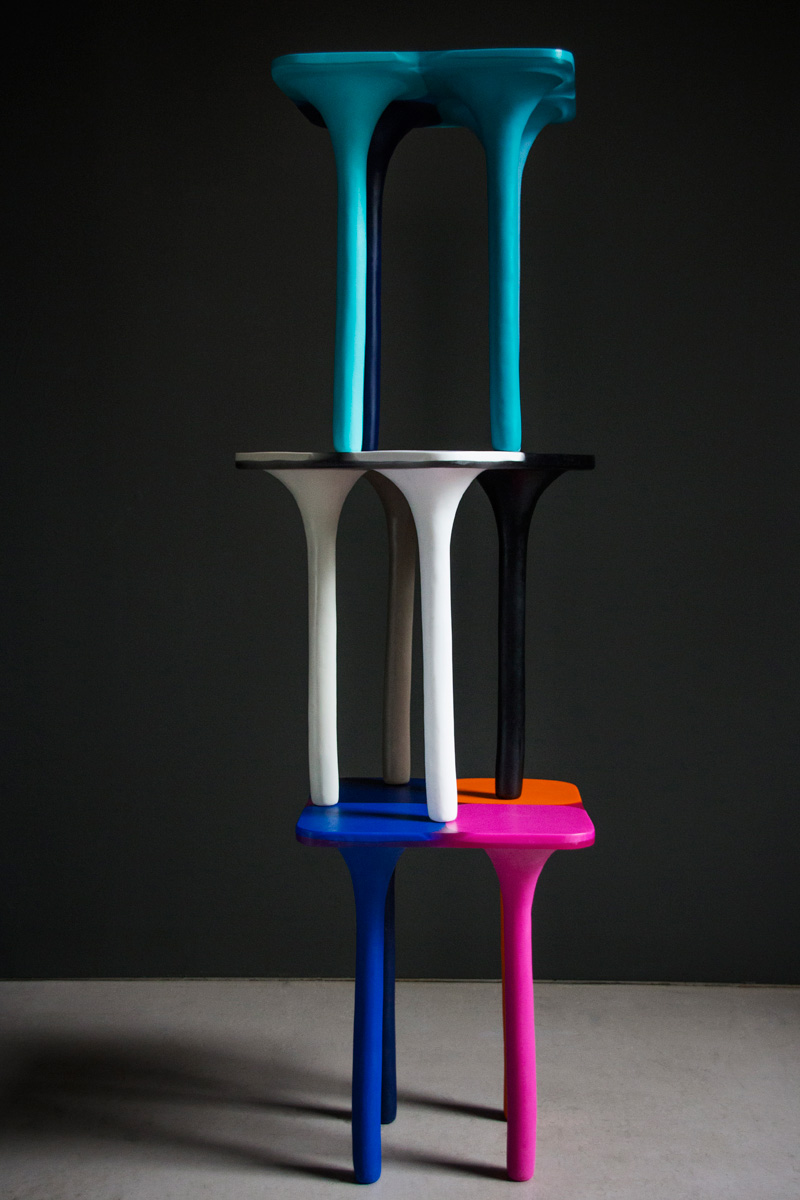 Having cemented themselves in the Australian design industry, the introduction of these larger pieces is perhaps a natural progression. Louise and Stephen have each designed a collection of side tables, celebrating their individual design sensibility, all which are one of a kind and have been handmade in their Sydney studio.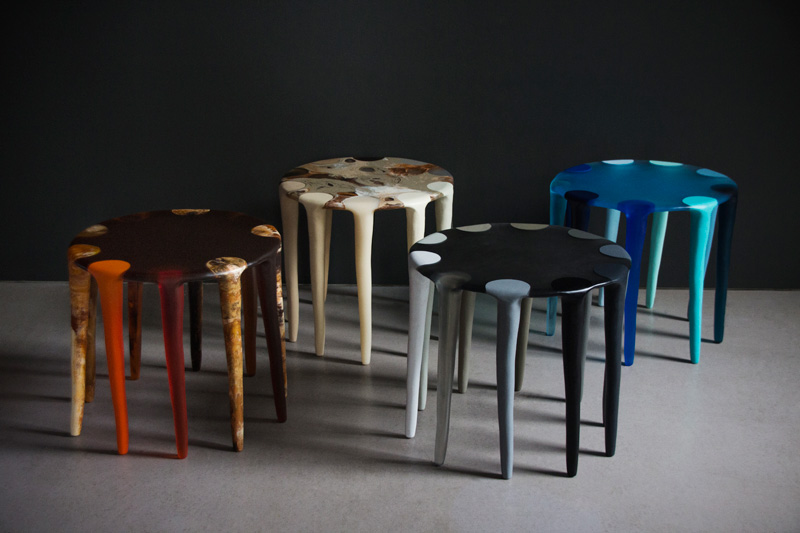 Louise's designs are constantly inspired by the natural world. The curved, organic nature of jellyfish is referenced in her collection, Liquid Moon. "The legs are spider like, there is a dancing and delicate nature about them, as well as a dialogue between them," she says. The colour palette varies from shades of blue, to more painterly neutral tones, which contain a pop of fluoro orange.
Stephen's collection, Collage, is a playful combination of shapes, colour and tone. The design is influenced by the floating nature of lily pads and the opportunity to combine individual sculptural shapes into a cohesive useful object. Colour blocking creates strong, bold patterns, and colours vary from bright oranges and magentas, to more calming neutral tones.
The pair are excited by the endless opportunities with resin, Stephen says. "It's going to get a little crazier here."
The collection is available now in the online store or call 02 9698 3599 for further information. With prices starting at $2,350, these works of art are for serious Dinosaur fans only. 
Photography by Nicholas Samartis.