Nestled in the historic West End precinct, in WA's portside city of Fremantle, this apartment was reborn recently by artist Francesca Gnagnarella who originally hails from Italy. What was once a dated 80's bachelor pad has been magically reborn into a light-filled heritage haven that honours the original building and reminds Francesca of Europe. "Upon first viewing, I really wanted to turn this apartment into a bright and light Parisian-inspired space," she says.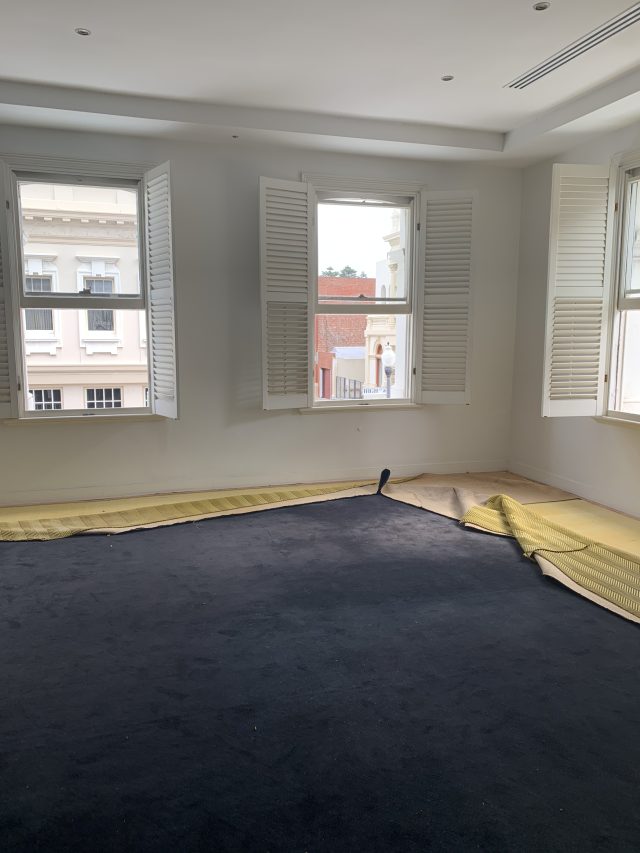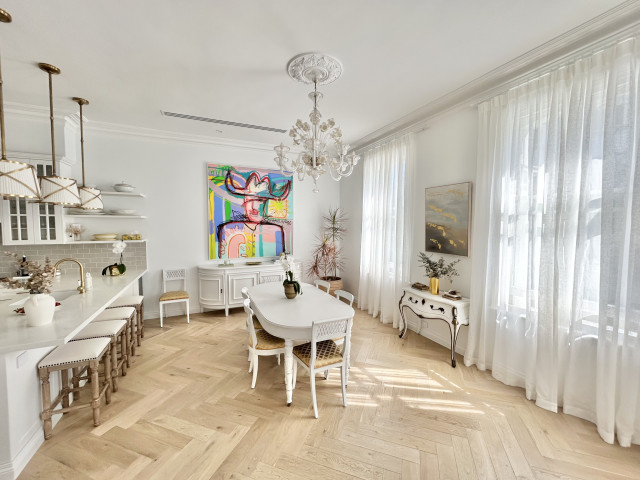 From the moment Francesca and her husband Russell set foot in the apartment, they saw beyond the faded wallpaper, zebra(!) carpet and bulky features and were instead enchanted by the soaring 3-metre-high ceilings and sun-drenched rooms. "I could picture in my head how this dated 80's apartment could transform into a light, bright and elegant home once all the original heritage details were brought back into it," says Francesca.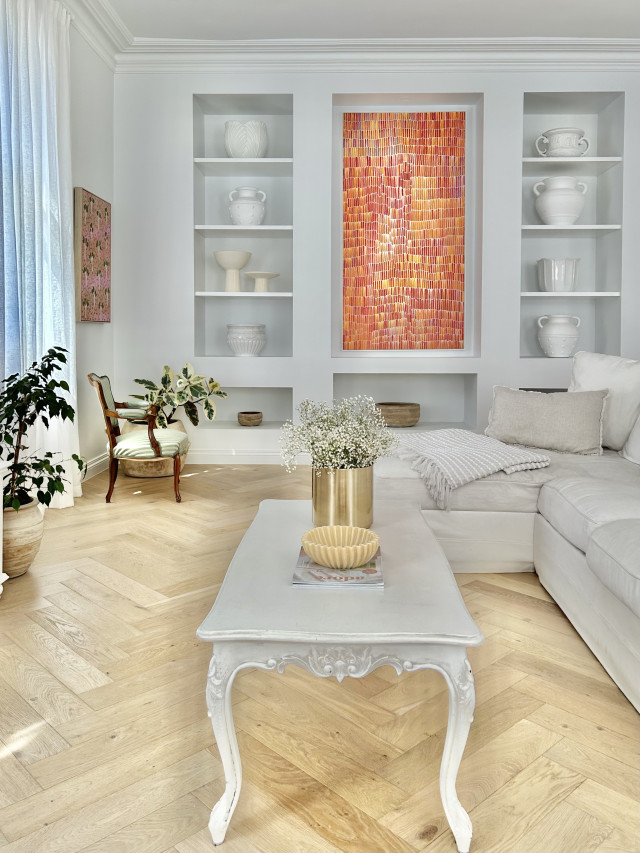 The couple set about restoring the apartment's original detailing including cornices, ceiling roses and skirting boards that were carefully sourced to honour the building's history. New herringbone parquetry flooring and white paint further freshened the space. "Getting rid of all the heavy colours made a huge difference. As did removing the bulkiness of the old bulkheads and bringing back classical elements," says Francesca.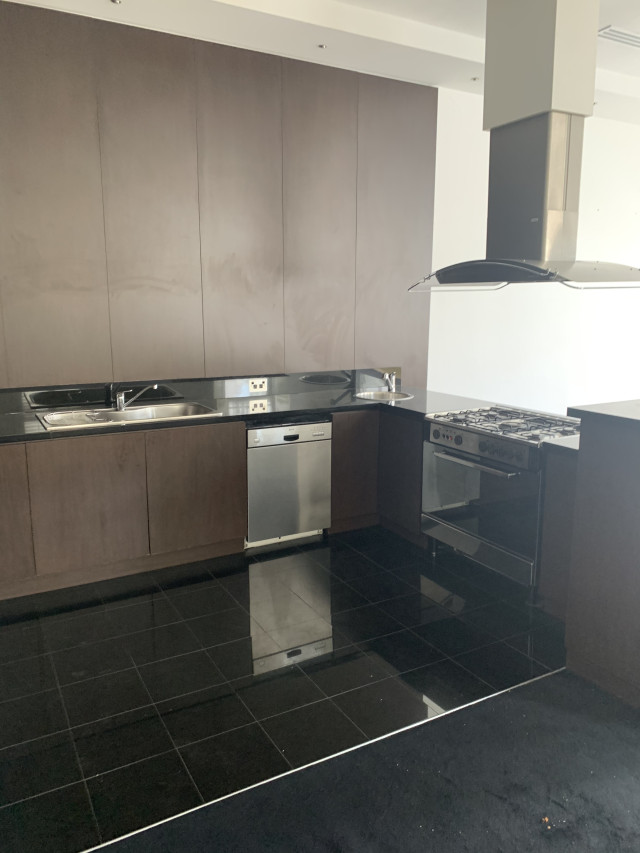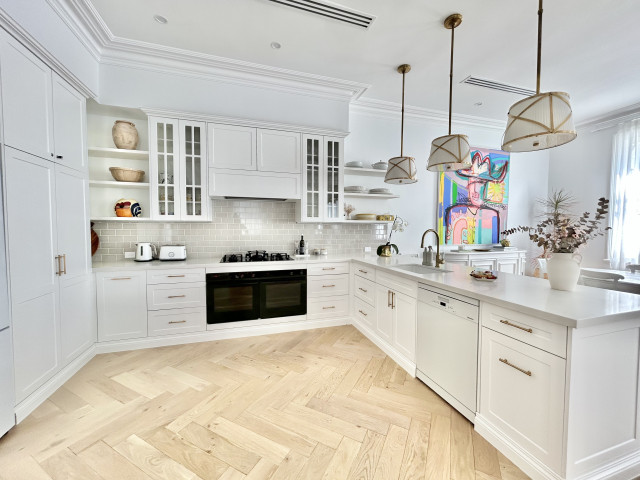 The kitchen dining, lounge room, bathrooms and three bedrooms were completely overhauled before Francesca furnished the apartment with a container of family heirloom antiques that she had sent from Italy after her mother passed away.
"Most of the furniture collection is from the home that I grew up in, in Rome – the dining table is the one that I ate around for my whole childhood," says Francesca who has revamped many of the pieces with white paint. The all-white spaces act as a gallery-like backdrop for the couple's art collection that includes Francesca's own pieces as well as Indigenous art and more.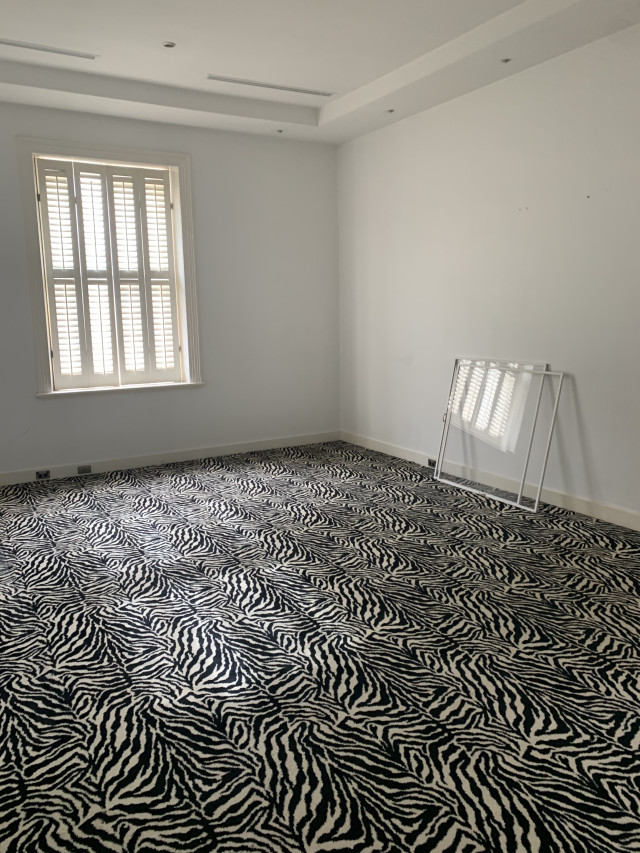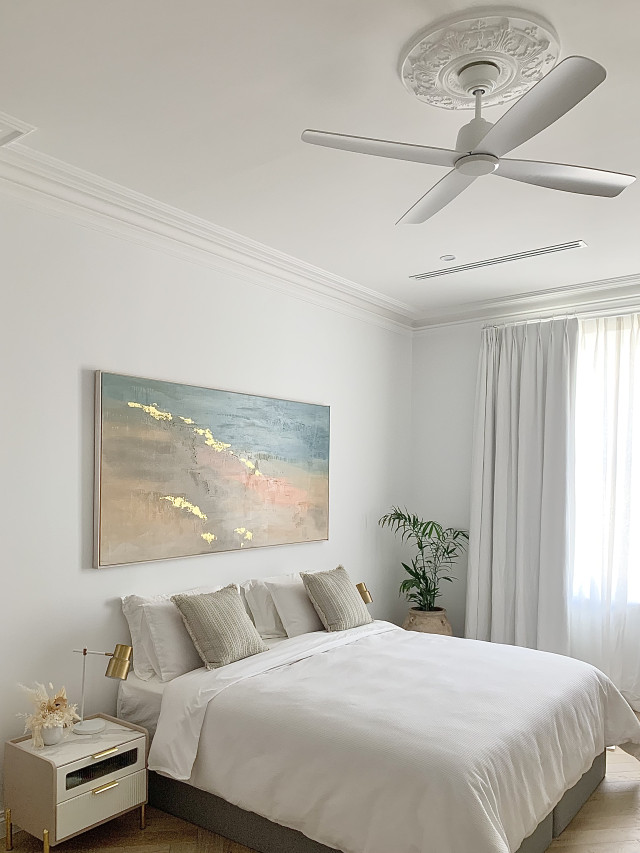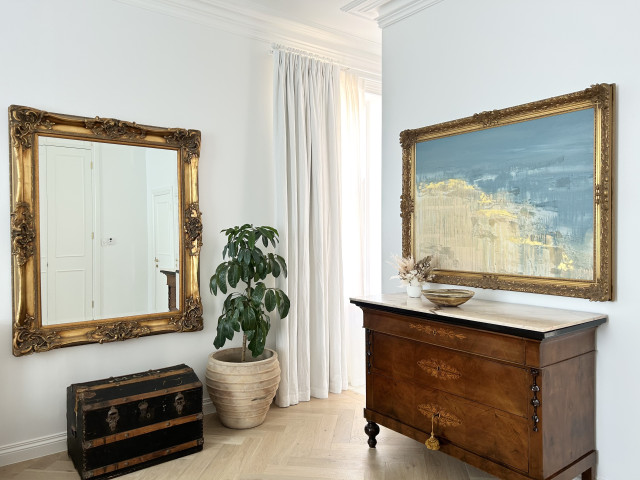 Francesca, her husband and two children use the apartment as their Perth pied-a-terre while their main house is three hours south near Margaret River. When the apartment isn't in use they put it up for rent and while they love country life, coming back to Fremantle gives them the city top-up they crave.
"We absolutely love coming back home to this apartment. Every time we walk back in, it feels like we are stepping into our own little sanctuary away from Fremantle's buzzing streets and restaurants. It feels like being back home in Europe."
Book your stay | Follow Francesca Gnagnarella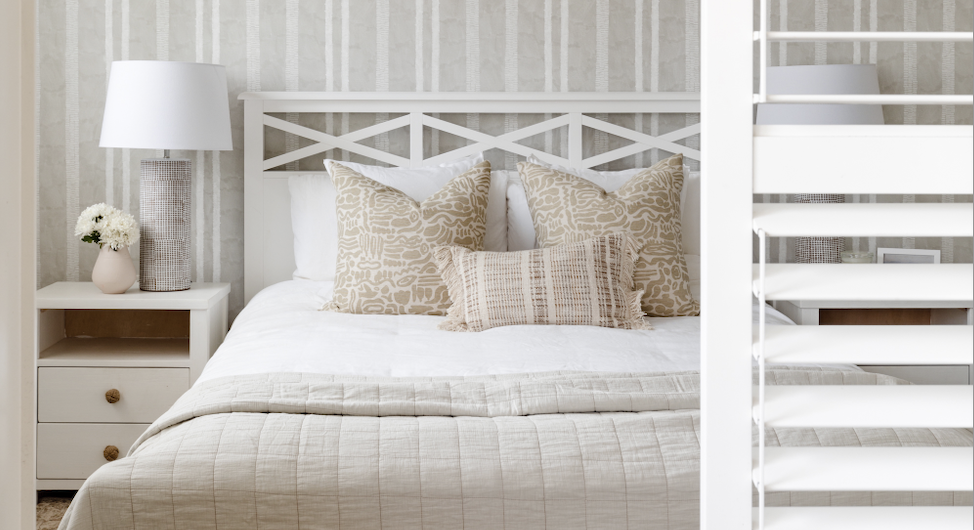 Apartment master bedroom given luxe new look with wallpaper
Kym Kitching-Downs redesigned this master bedroom as a calming sanctuary for her clients and now they feel like they're coming home to a luxury hotel! "The apartment is a spacious three-bedroom home set out on two levels