Kym Kitching-Downs redesigned this master bedroom as a calming sanctuary for her clients and now they feel like they're coming home to a luxury hotel!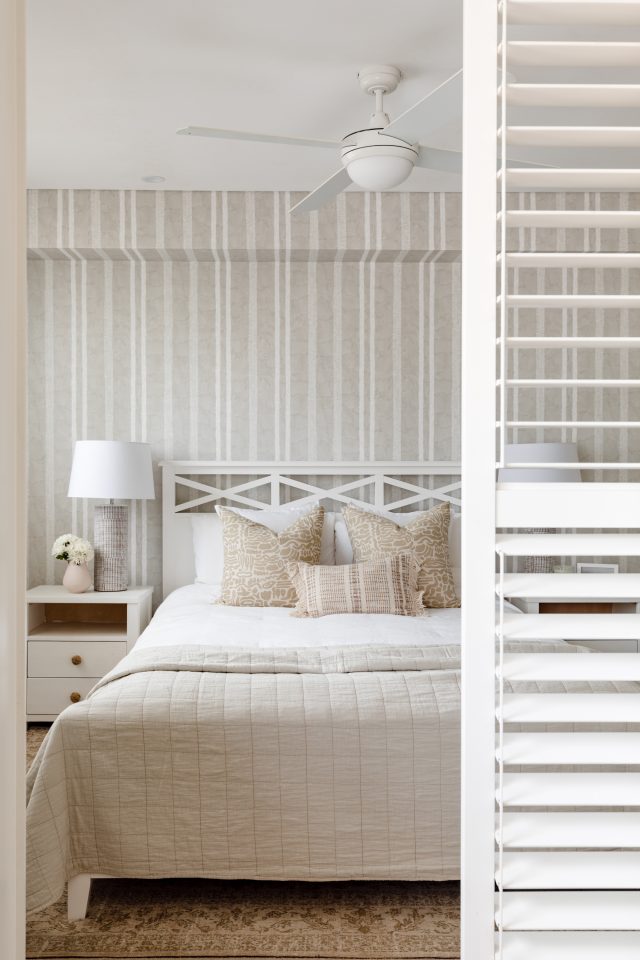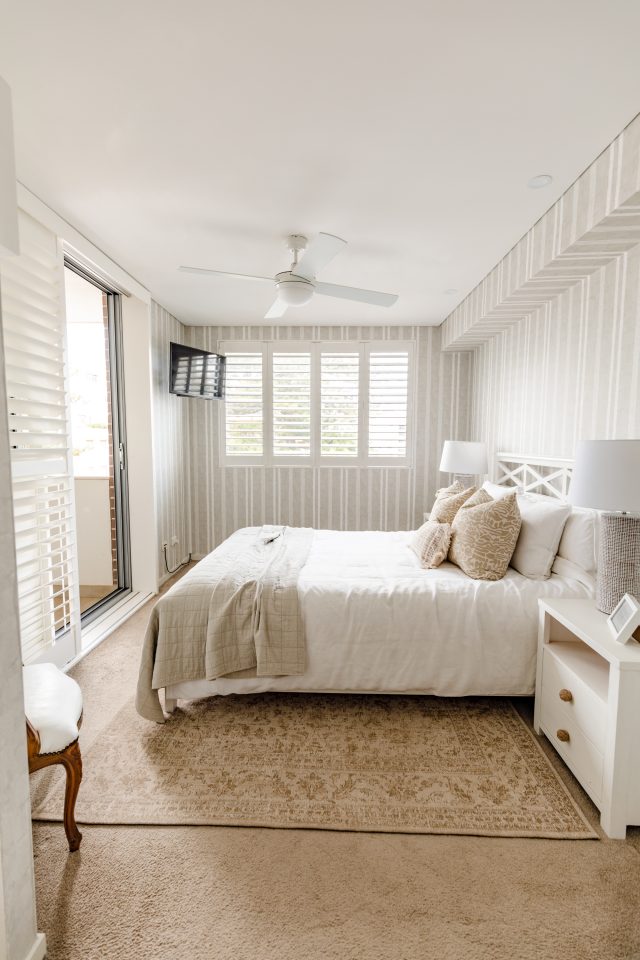 "The apartment is a spacious three-bedroom home set out on two levels overlooking Manly Beach. The most wonderful clients Janet and Mark, who are empty nesters, live there. They came to Manly after selling the family home in Balgowlah and wanted to downsize and be close to the beach."
The brief was to make the space feel relaxed and up to date. "They felt they couldn't get all the pieces from their last home to work in the new one. There were also had a lot of sentimental pieces of furniture they wanted to retain," said Kym, who owns The Design File Warrior Studio as well as developing properties on the side.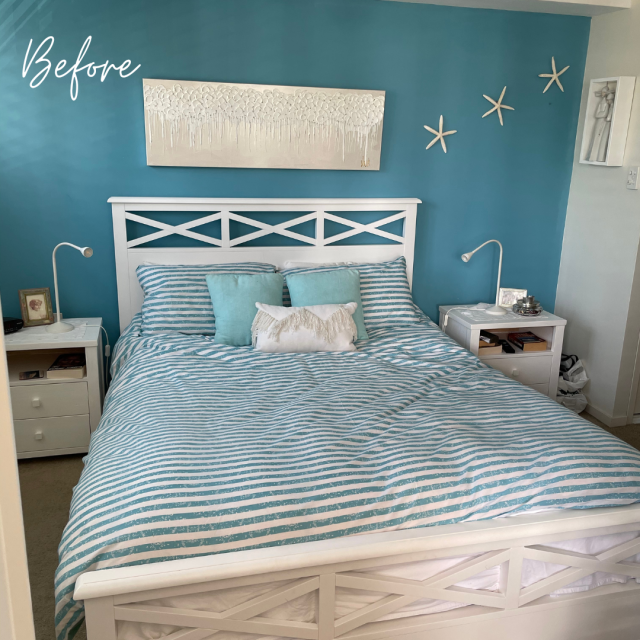 Not being the largest space for a master, she wanted to avoid it looking pokey. "There also was not a lot of wall space. You have a set of sliding doors at the foot of the bed. There is large window with shutters on one side and on the other side, a walk-through wardrobe. Oh and add in a bulkhead above the bedhead! I had to design a defining feature in the room."
Kym went for a "showstopper" wallpaper. "The previous colours where a bit jarring. I researched wallpaper houses for one that would do a particular neutral colorway. Then I added new lamps, a rug, linen, cushions, decor, coverlets and replaced the handles on the original side tables."
The wallpaper was the hero. but Kym thinks the finishing styling pieces brought the room together to fit the brief.
"I love the custom coloured wallpaper the best. Janet, who has worked in high end travel, says she felt like the room was like walking into a 5-star hotel.
"I had a fabulous time with the clients! I love a beautiful space for relaxed living. It's important to really understand my clients' lifestyles to make sure the design really fits the way they live."
For more on Design File Warrior
Suppliers
Wallpaper installer: That Wallpaper Guy
Custom wallpaper: These Walls
Rugs: Miss Amara
Lamps: Provincial Home Living
Cushions: Design File Warrior
Handles: Alfresco Emporium
Photographer: Taylah Cunningham