We took you inside Darren Palmer's Bondi home last year and while it looked fabulous, it was a self-confessed work in progress. Something of a kitchen expert (the one in Darren's Edgecliff renovation was a real beauty), his latest effort is a super stylish Scandinavian inspired space. And while the home's original kitchen wasn't old (it was installed in 2010) it was along basic lines and Darren wanted something more high-tech.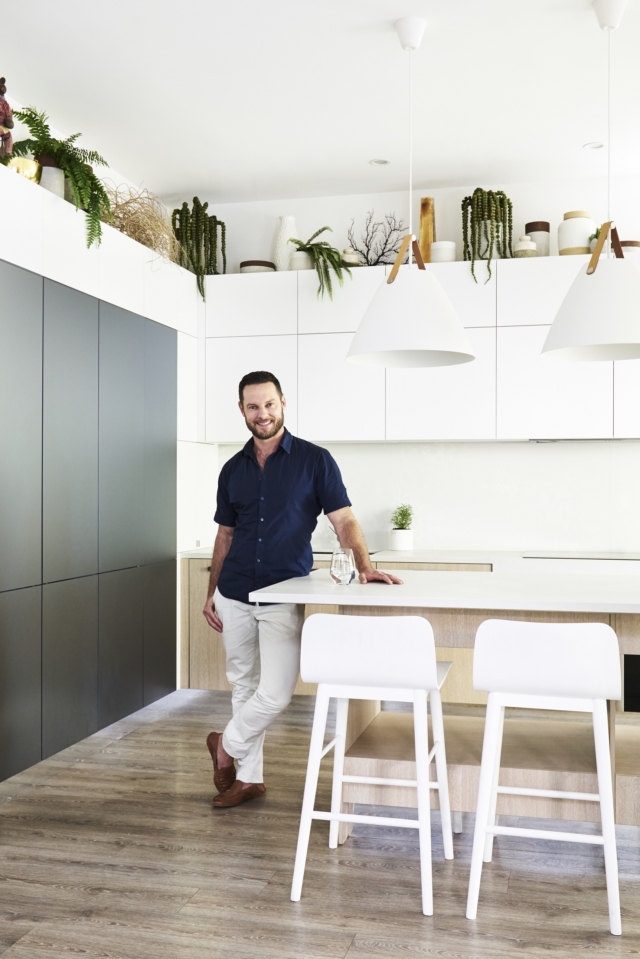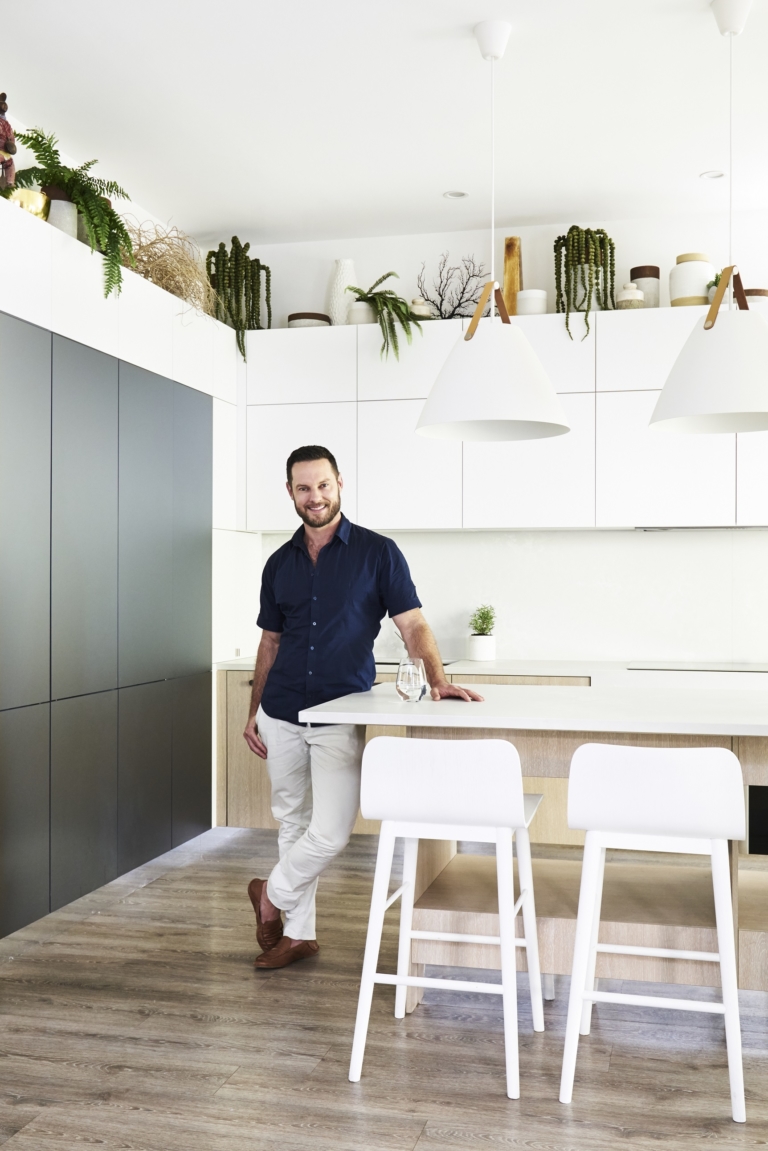 In keeping with the high-tech vibe, the kitchen features a hero wall of sleek metallic cabinetry – Darren chose the anthracite-toned Titan from Freedom Kitchens. "Metallics have been popular in interiors for a couple of years now, but the Titan cabinet doors are an evolution and expansion of the use of metallic surfaces in interiors which also lend a subtle, sophisticated sheen to the kitchen," says Darren.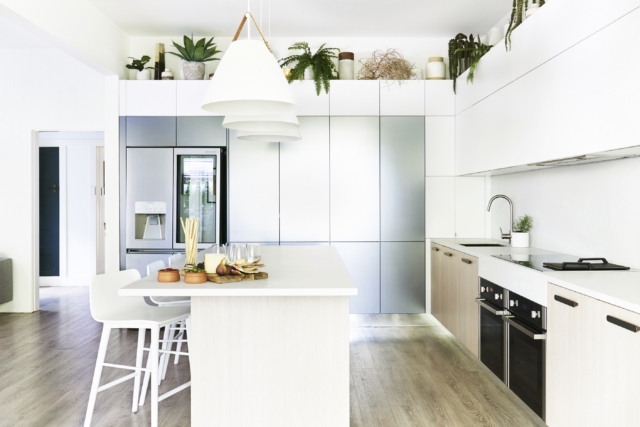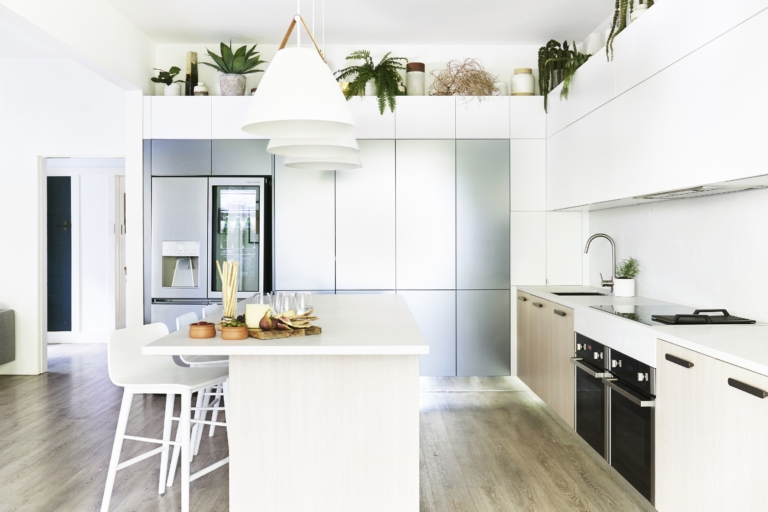 Darren was drawn to the grey metallic finish as it complemented his smart new French door fridge. "The metallic range from Freedom Kitchens was the perfect way to achieve the integrated look I was after," says Darren who further enhanced the sleek finish by using push button doors rather than handles on the upper cupboards. "I chose touch-catch doors to keep it sleek, but then tied back to the metallic with anthracite handles on the timber-look lower cabinets."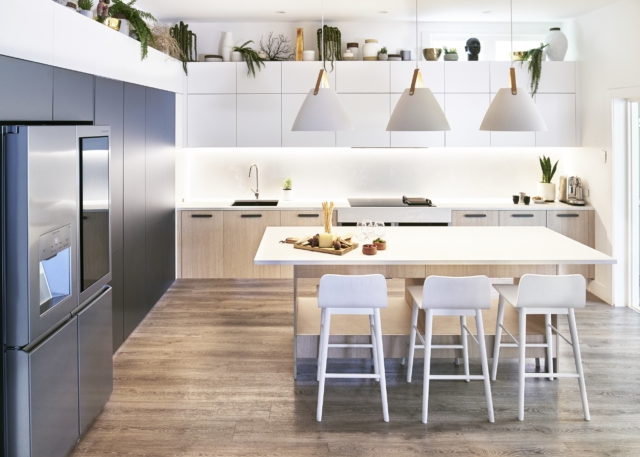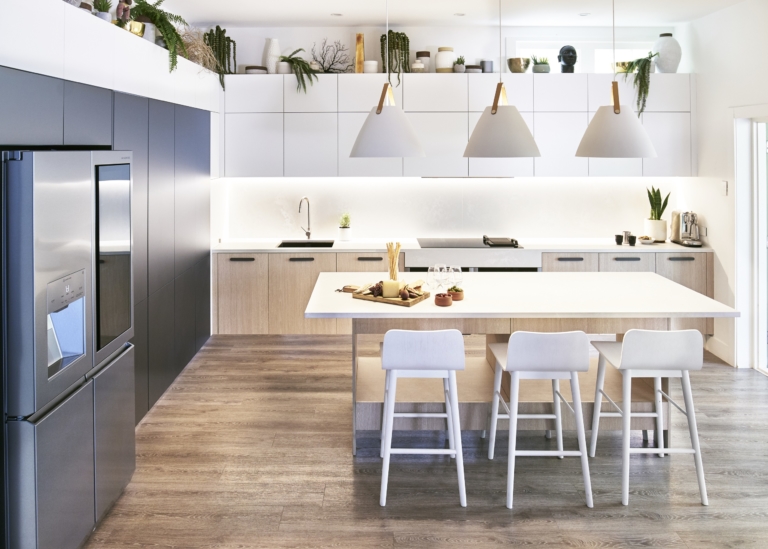 A standout feature, the kitchen's myriad indoor plants really pop against the upper cupboards that feature Freedom Kitchen's Iceland White finish. The plain white cupboards really help create Darren's desired modern Scandinavian feel.