Given I Love Linen's creative director Lauren Roe has recently moved from inner-city Melbourne to the lush Queensland hinterland, it's a little ironic that her latest collection is full of moody hues. From deep olive green to charcoal and classic navy, the look definitely walks on the darker side but we like it very much!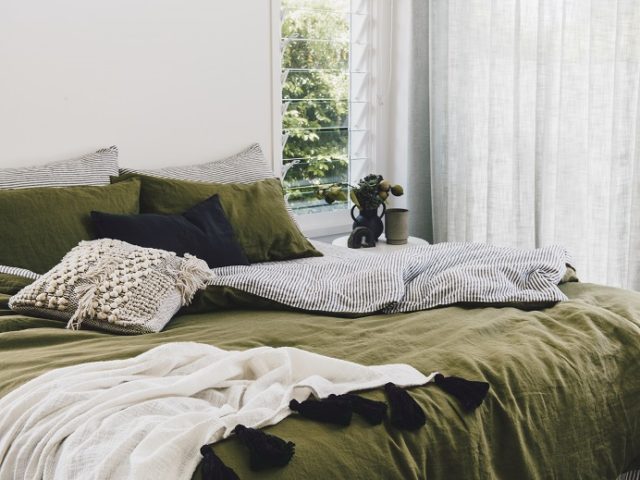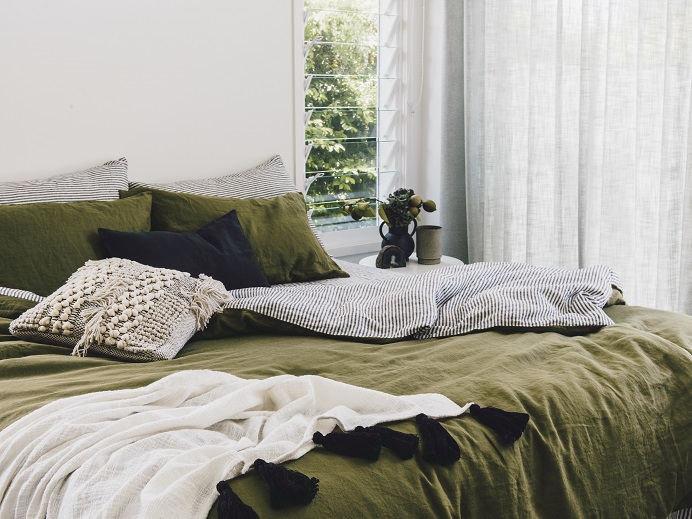 "We wanted to create a beautiful moody collection that really suited those cooler nights, where you just want to wrap yourself up in beautiful linen and snuggle down. We were drawn to darker and earthier colours for that reason, as they really create the right look in our opinion!" says Lauren who explains that even a pop of dark colour (such as a pillow case) can transform the bed for the chillier months.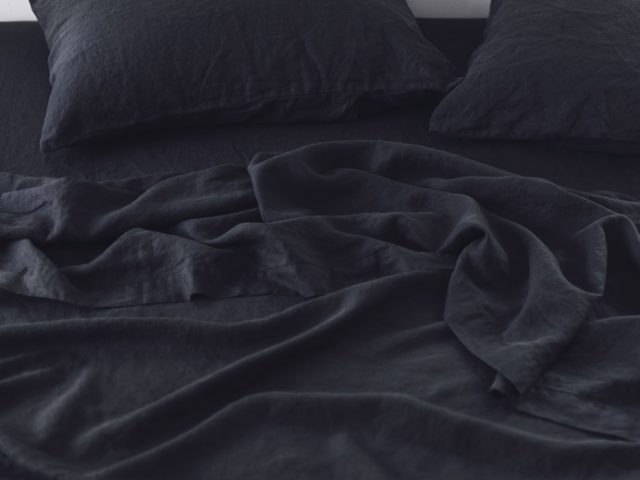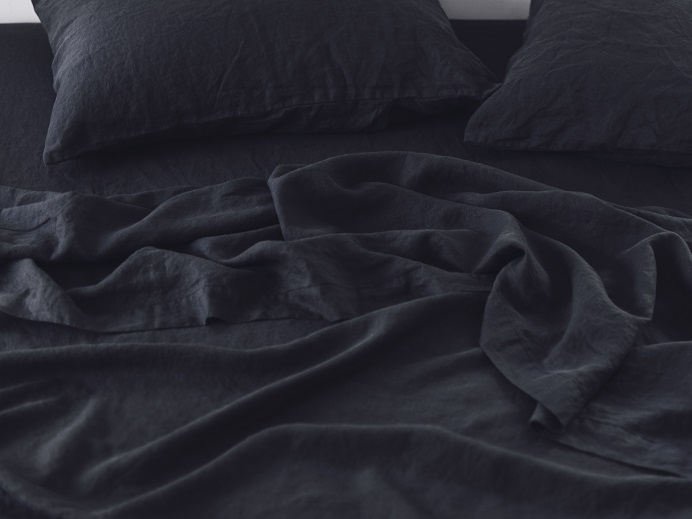 Not straying far from the brand's roots, linen lovers will be glad to see that Lauren has expanded her French linen bedding range too. "Linen's texture and drape make it a dream to work with, and the possibilities are endless when it comes to bringing new and beautiful colours to our customers," says Lauren.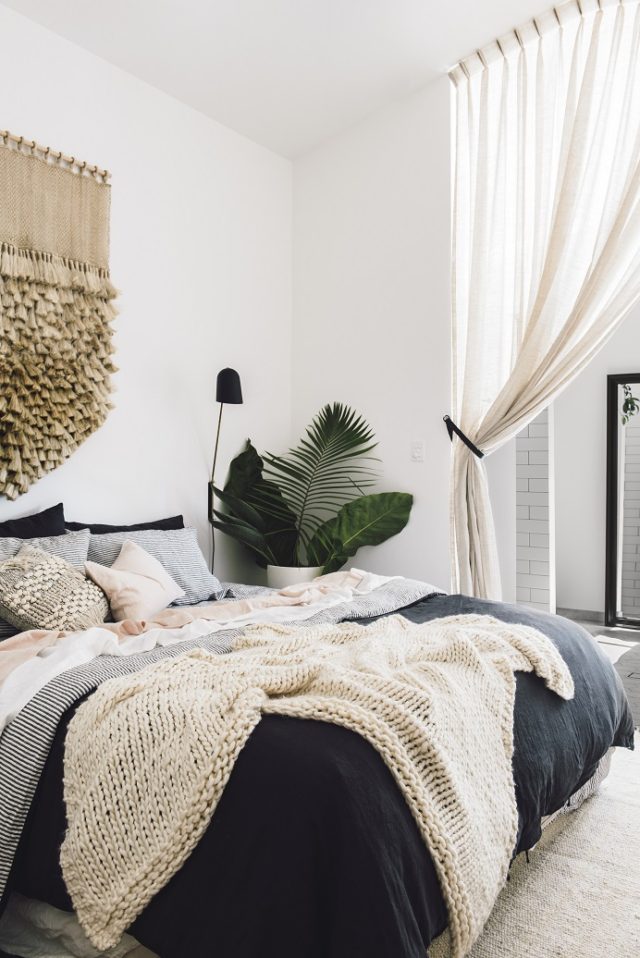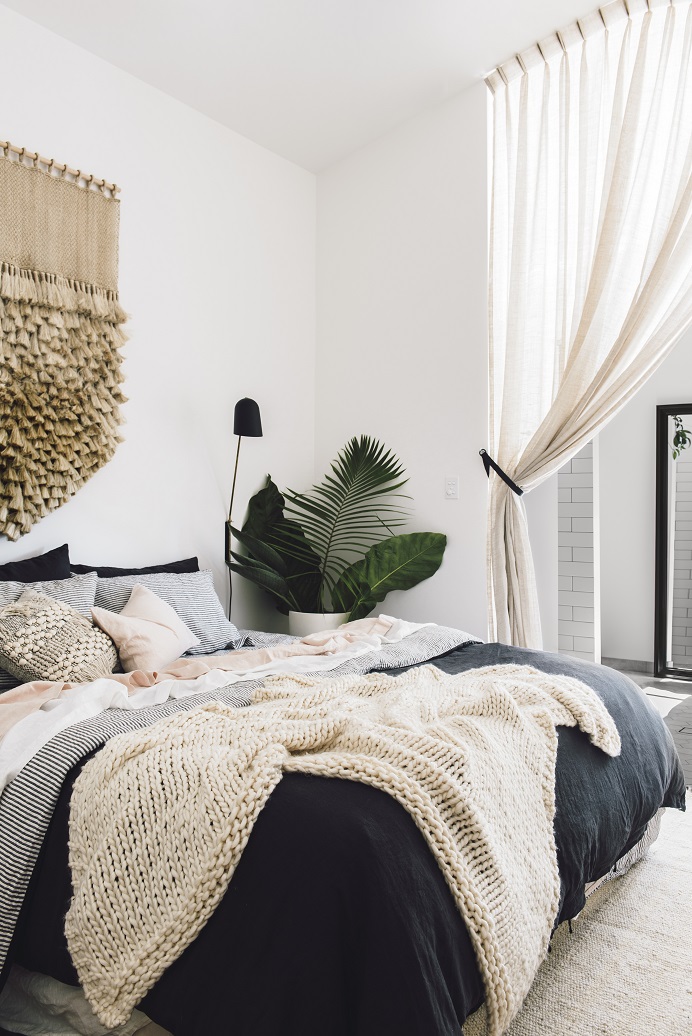 "The idea was to build on the success of our classic French Stripes linen, by introducing a new inky charcoal stripe, and then offering beautiful double sided French linen duvet covers that have stripes on one side and a lovely colour on the other," says Lauren.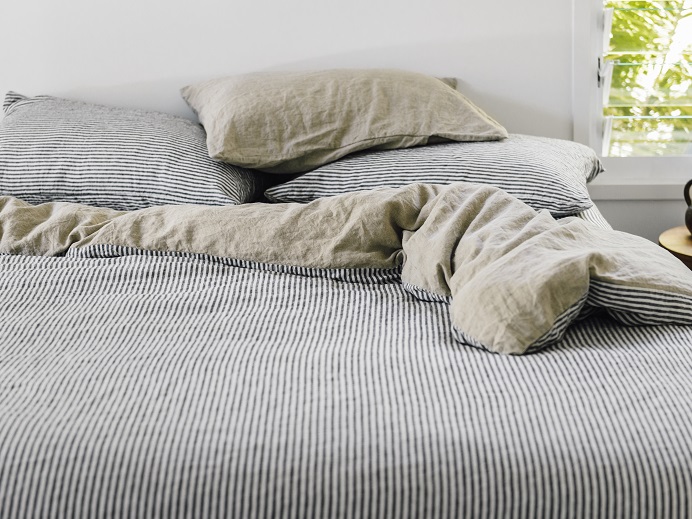 Lauren has also used the fabric to make beanbags for the first time. "As a further addition, and after much online searching for a new beanbag, I decided to launch a range of classic French Linen bean bags in both natural and warm grey colours."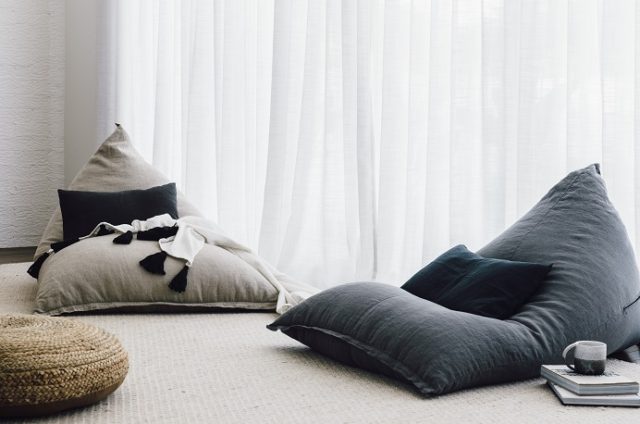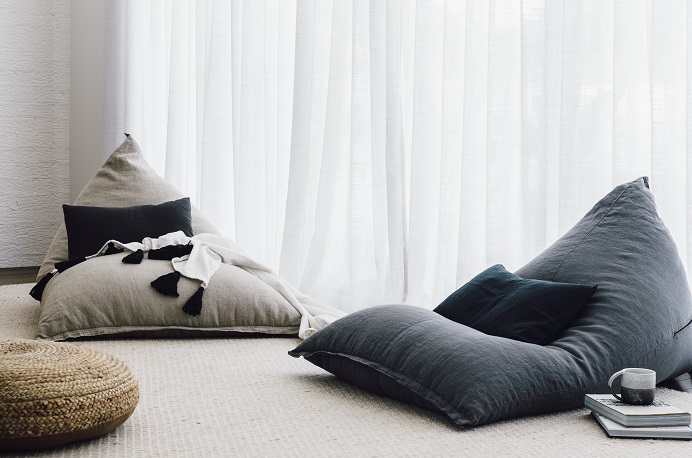 The winter range also boasts super chunky knitted wool throws and cushions with crochet-like details. "The new range of throws and blankets is a special milestone for us, as we wanted to offer pieces that really complement our much-loved French linen bedding. We just love how cosy they make the bed. They're all woven or knitted by hand too which really increases that artisanal quality we always seek in our products." she says.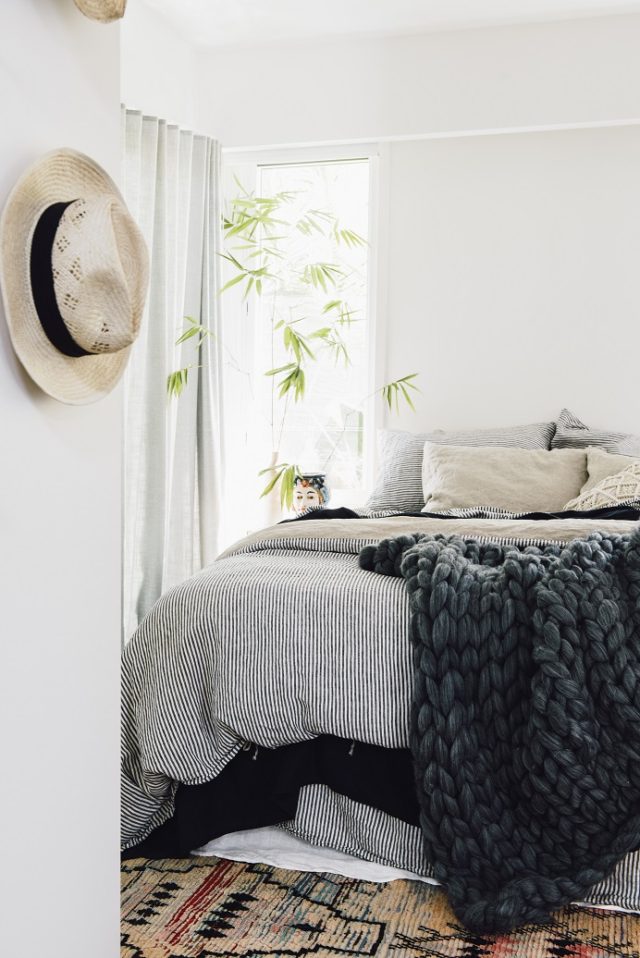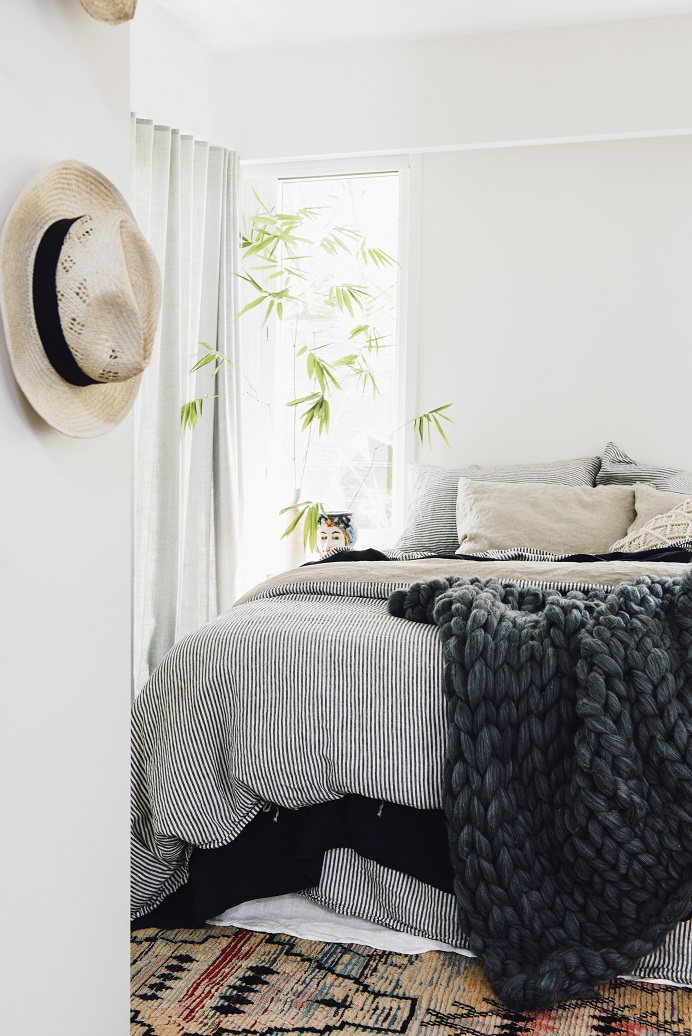 Photography: Lauren Bamford | Styling: Stephanie Stematis