Known for its gorgeous range of sculptural ceramics and lighting, Marmoset Found is back this month with a stunning glass line-up and I'm hard pressed to pick a fave! "I have wanted to expand our collection for many years to include glassware – it has been a long time in the making! I wanted to explore glass that made an impact, where stems could be placed at various indentations to create depth for floral displays. It was important the design celebrated form, function and beauty symbiotically," says Marmoset Found's owner Nareen Holloway of the 'Omari Glass' range.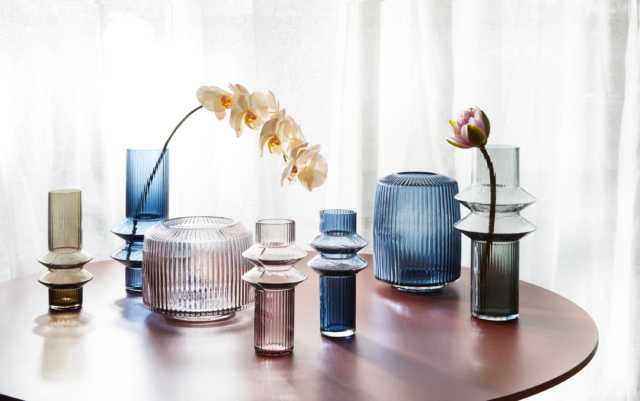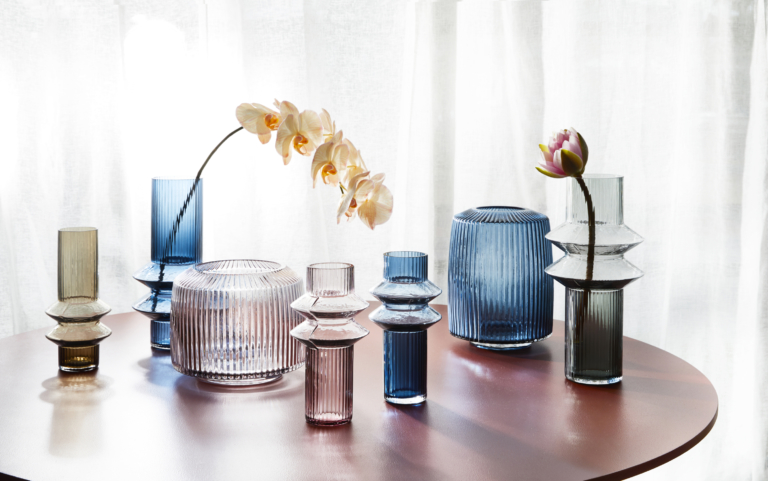 Established in 2010, Nareen also designs lighting and ceramics with almost all of it made entirely by hand. "I love raw, textural finishes but wanted to explore the translucency and finish of glass as it so beautifully contrasts this. There are just eight pieces in the Omari Glass collection and they look so lovely grouped together in a small cluster," says Nareen of the range that comes in subtle jewel tones including rose, ink blue, storm grey and coffee.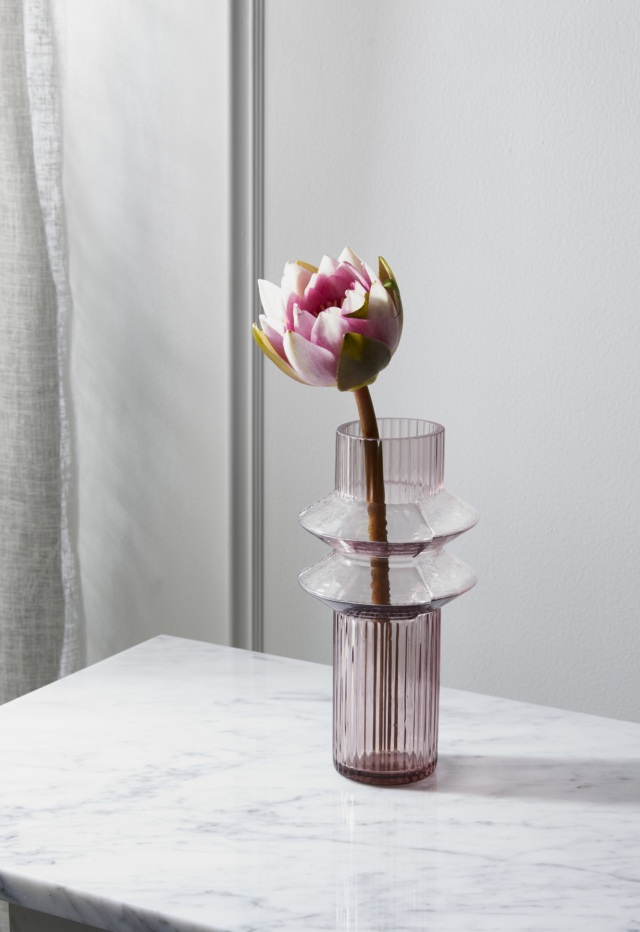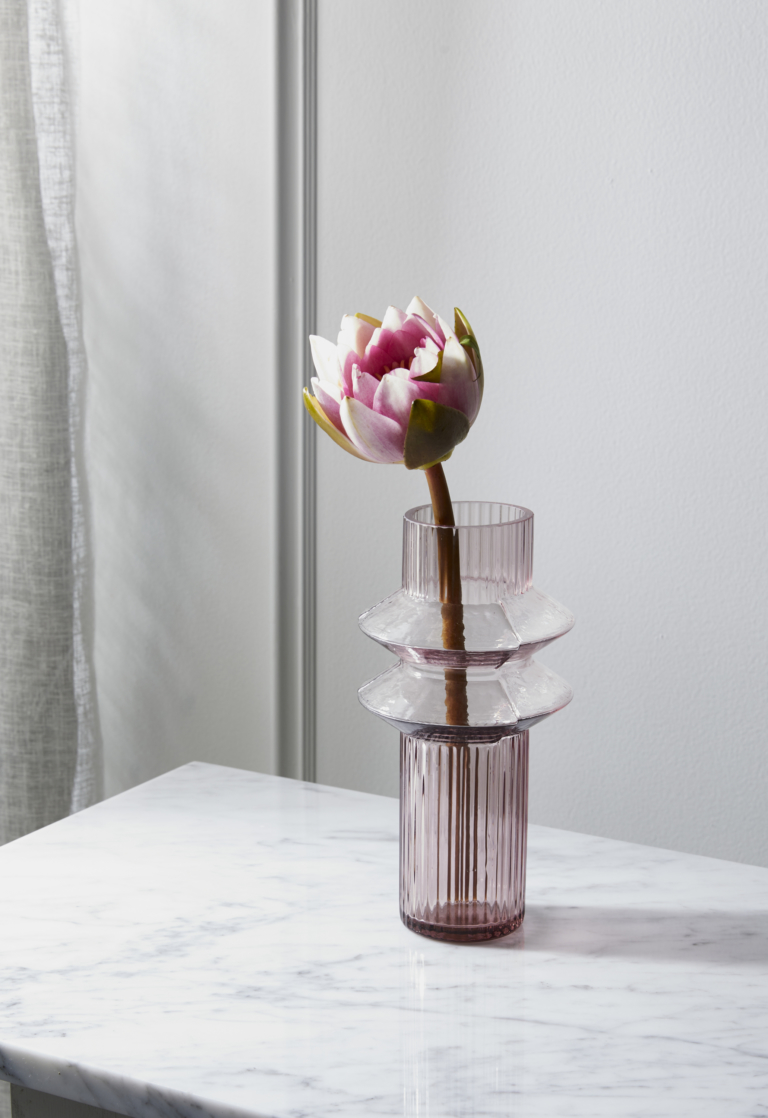 "As with our ceramic pieces I wanted to create shapes that are timeless. I am not interested in churning out seasonal designs but rather pieces that, although affordable, are special and will be used for years to come. The shapes are simple with subtle pleating and allow the beautiful soft jewel tones to really shine," says Nareen of her creations that are perfect for adding sculptural interest to any space, and ideal for styling a vignette.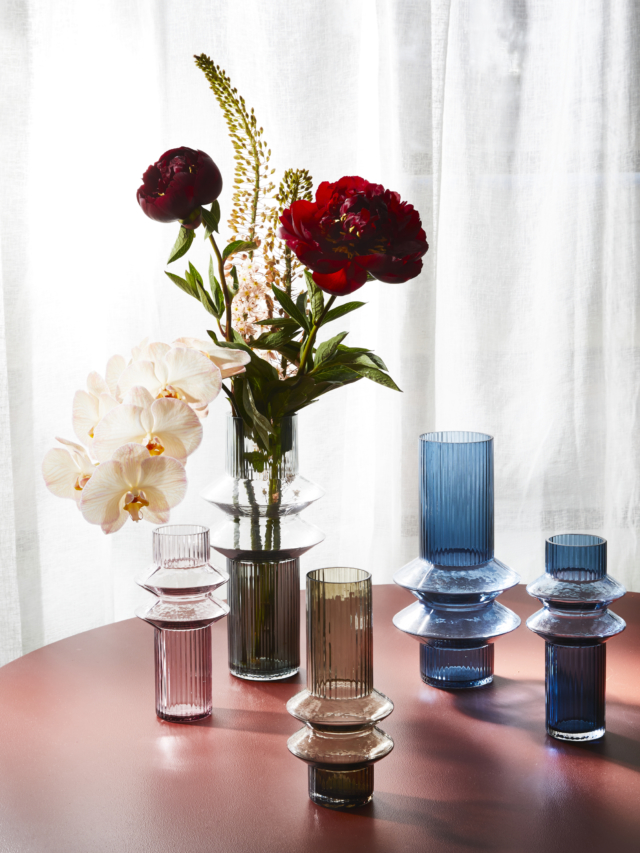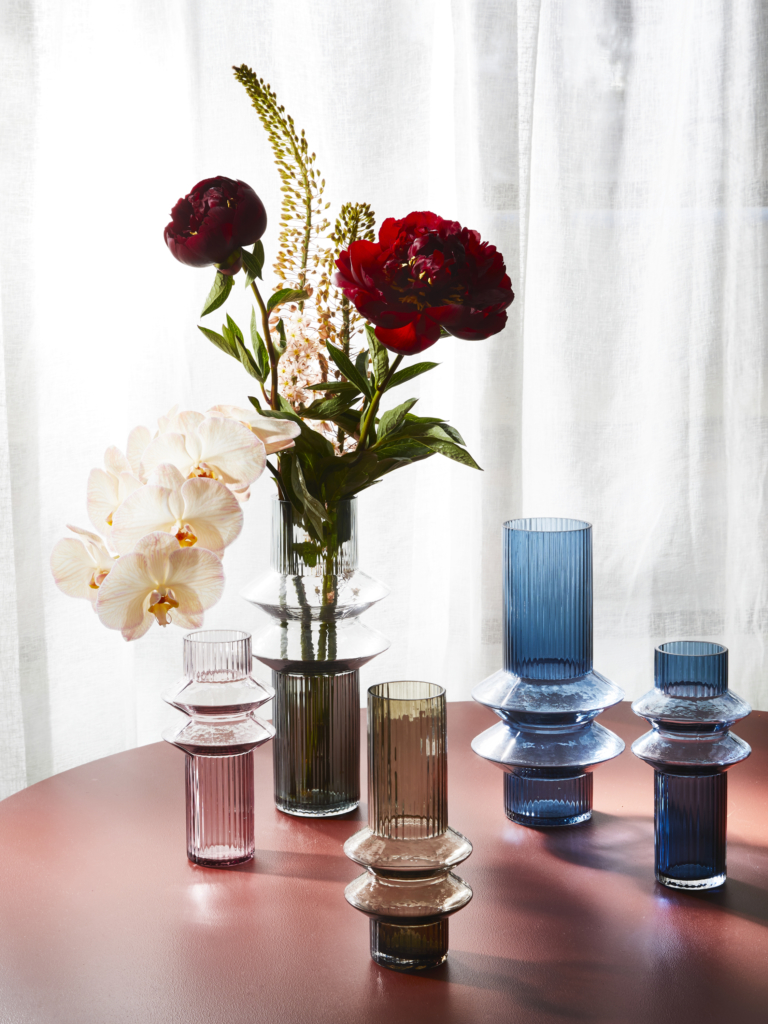 Designed to be functional and filled with blooms, or simply displayed as a sculpture, the 'pleat vase' is a definite highlight. "I like that the pleat vase can be used with the wooden base or without giving two quite different looks with the one vase. The wooden base looks wonderful in a pared back, natural setting whilst displaying the vase without the wooden base looks quite sophisticated," says Nareen.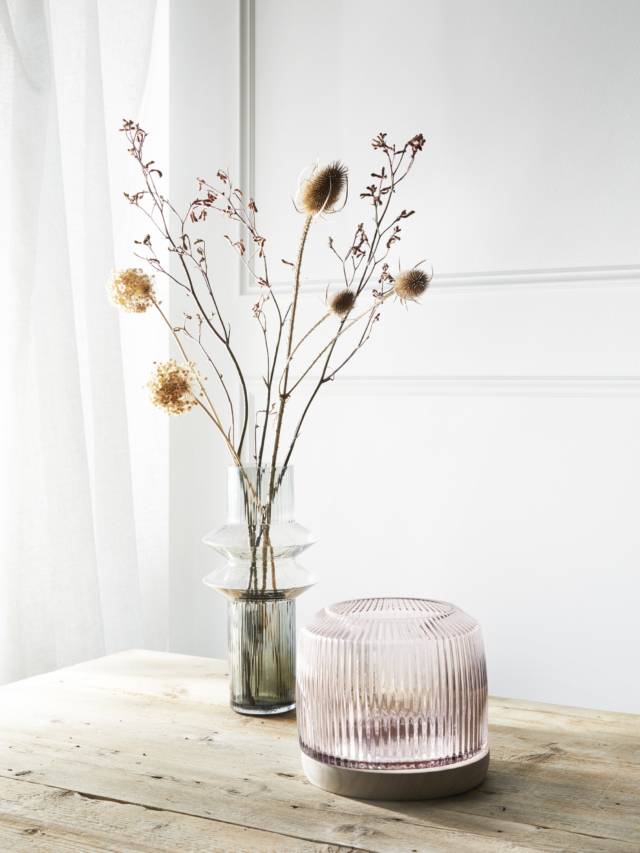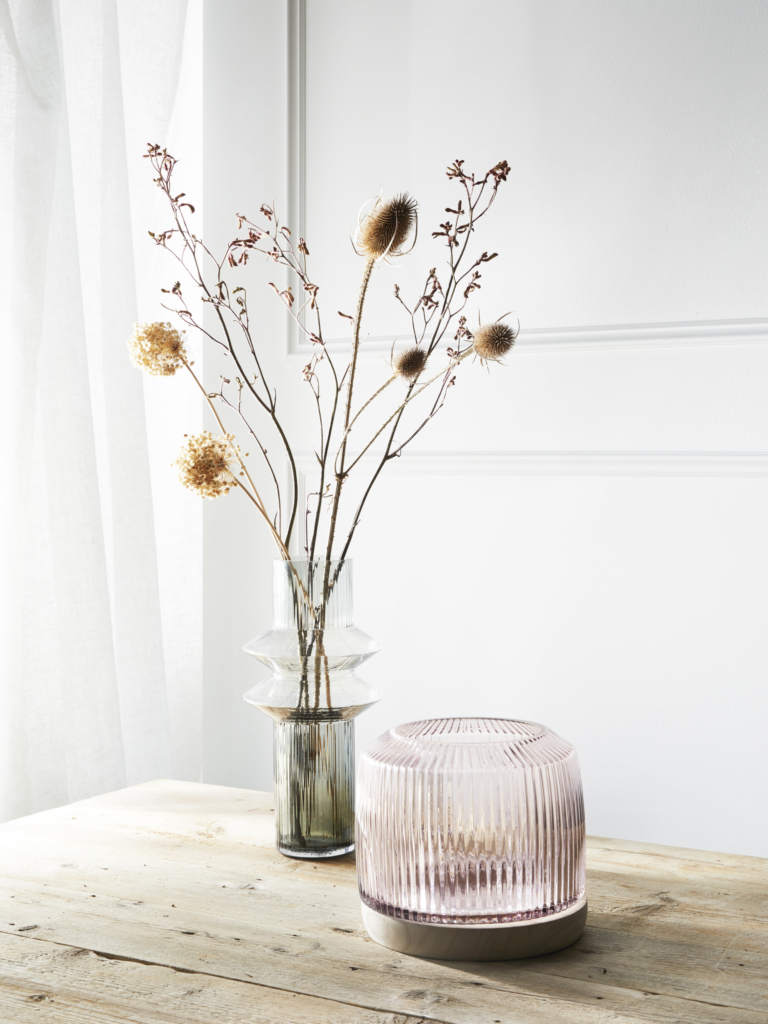 The Marmoset Found range is designed by Nareen before being handmade by artisans in small family run businesses in India, Vietnam, Thailand, the Philippines and Japan. Nareen developed an interest in social responsibility and empowering communities in the supply chain while working for The Body Shop.
"I have done a masters of international development and I really enjoyed working in partnership with organisations such as Oxfam and The Red Cross throughout my studies to understand how powerful development can be. What I learned during this time formed the basis of Marmoset Found and meant I was confident in negotiating fair and safe work practices for the makers of my products," says Nareen.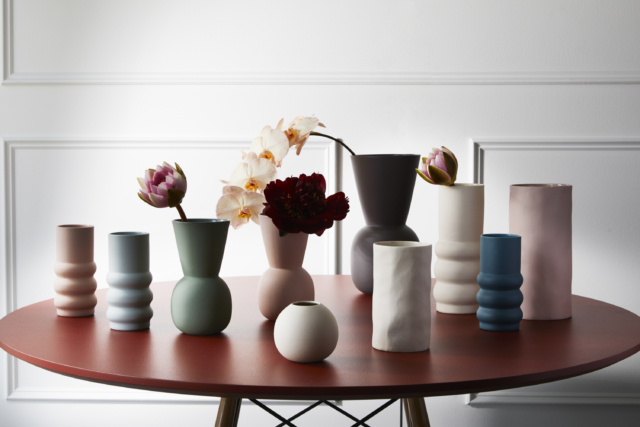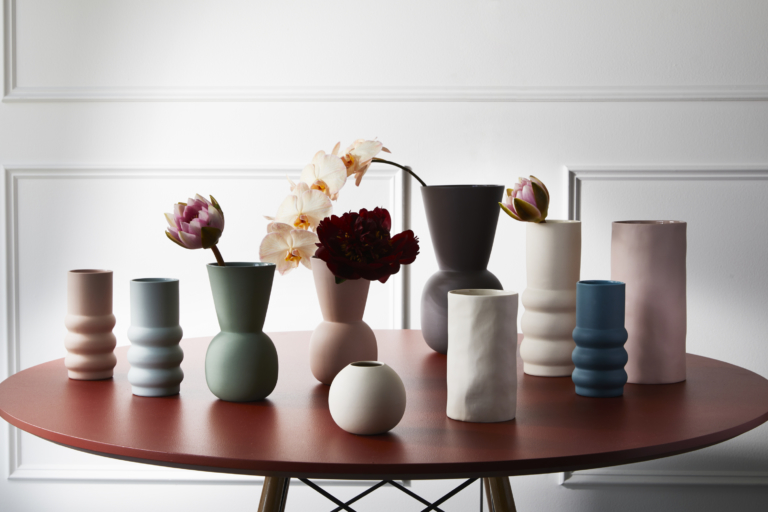 Photography: Armelle Habib | Styling: Julia Green