The making of New Yorker Rachael Fry, Criteria is a unique Melbourne design store that offers a sophisticated mix of hard-to-find furniture in a part-gallery, part-showroom space. The store's offering certainly sits at the intersection of art and design and is perfect if you're looking for a fabulous statement piece. It offers a unique curation of design objects by celebrated New York designers and up-and-coming Australian ones and we caught up with Rachael recently who revealed her personal favourites from the range.
Library stairs by Liam Mugavin X Robyn Holt for Commissioned Editions
One of our favourite pieces too, this piece can be used as a footstool or side table and is made from American walnut with a brass inlay. "The function of this piece takes inspiration from its namesake, but it is so much more than that. It is a sculptural piece in its own right with incredible detailing – a signature of Liam Mugavin's work," says Rachael.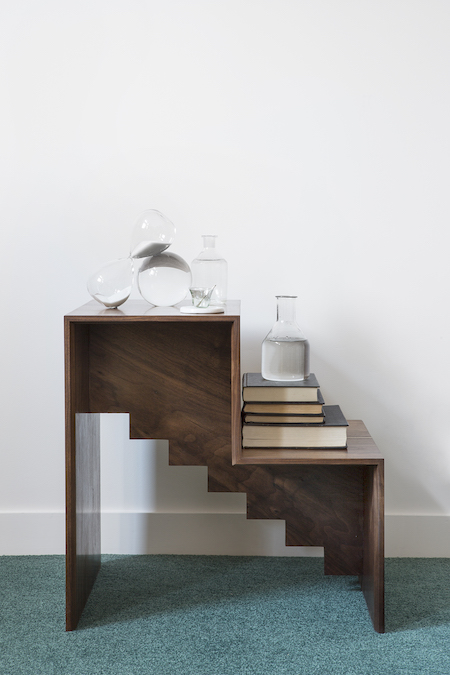 Tactile sofa by Vincenzo De Cotiis for Baxter
This 1970's inspired sofa is a great hero piece. "The form of this sofa is incredibly chic yet relaxed and the 70's influence is obviously present, but with the signature Vincenzo sculptural form," says Rachael of the soft, ribbed leather sofa.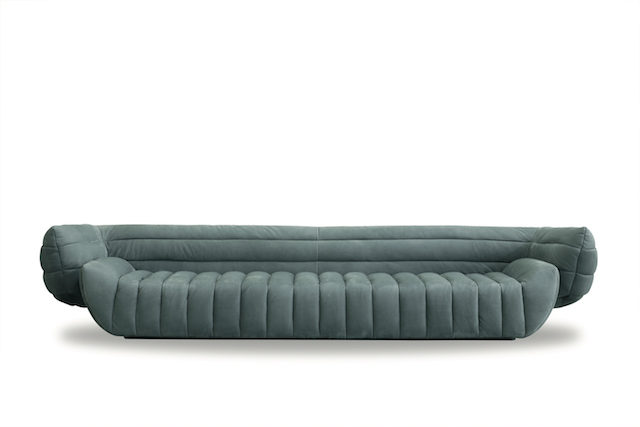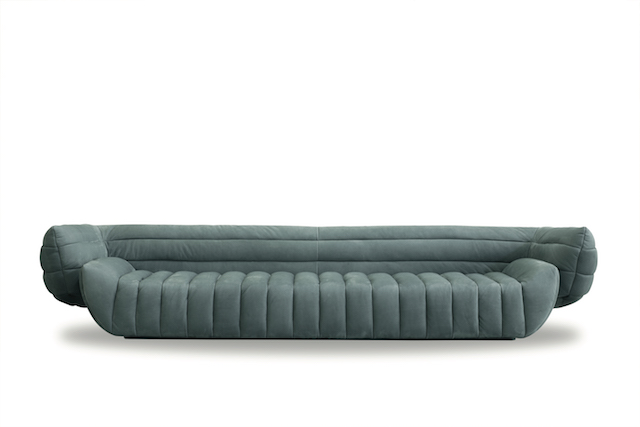 Apparatus horsehair sconce
Unlike anything we've seen, the Apparatus wall sconce is made from an unusual combination of horsehair, brass and etched glass. "I love that this has a modern medieval look and its materiality is both surprising and somehow classic. It's a perfect, functional sculpture for the wall," says Rachael.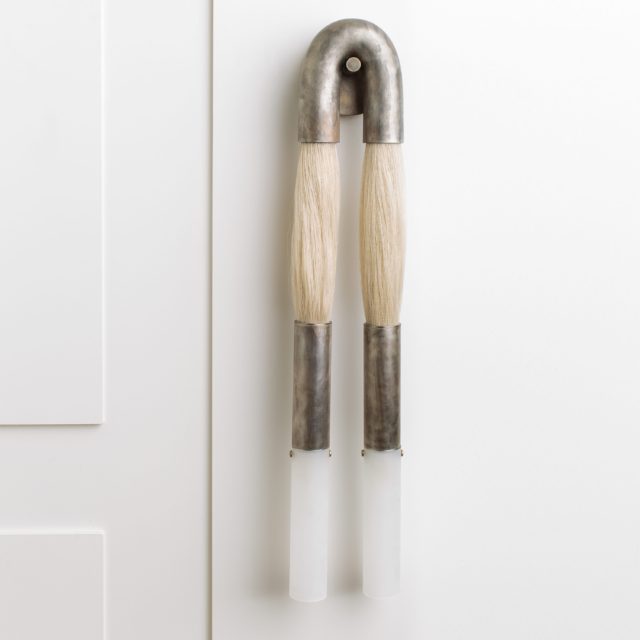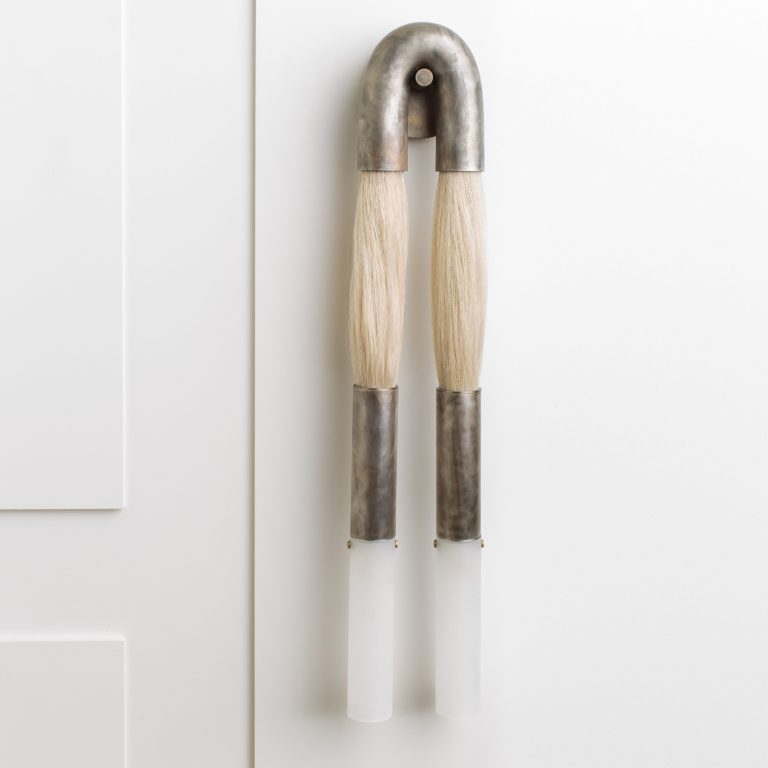 Pietro Russo Piuma dining table
This feather-inspired dining table is certainly a talking piece – we love the generous oval top and tubular iron and maple legs finished with brushed brass. Rachael regards the Piuma dining table as one of the most elegant and sophisticated pieces in the range. "Its form takes cues from Gio Ponti, but I think what sets it apart is the decorative inlay elements that are unique to the Pietro Russo collection," says Rachael.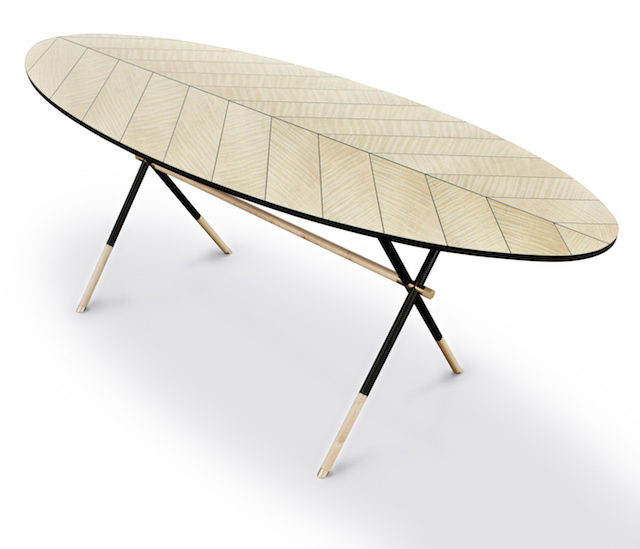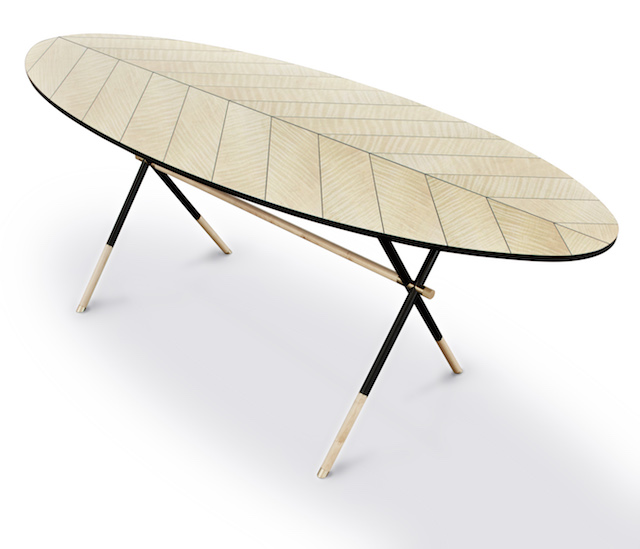 Check out more from Criteria here.