This week's Covet My Coffee Table is a very classic and neutral affair from the home of stylist Kirsten Bookallil. I love its simplicity.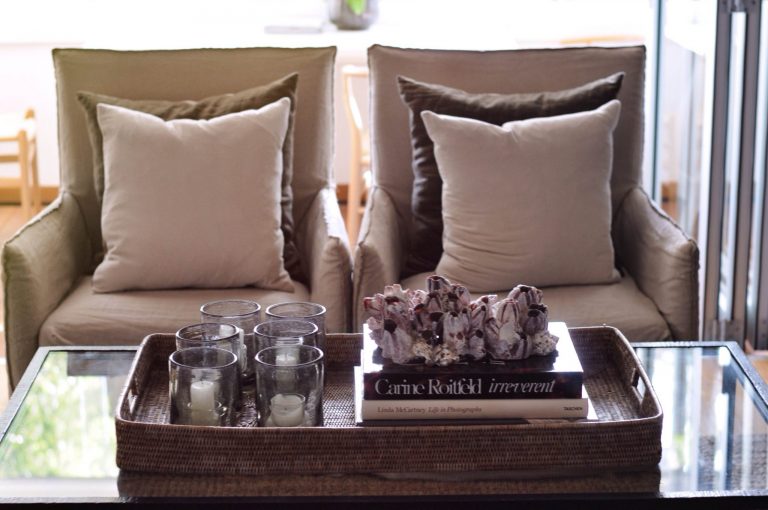 The coffee table has a handmade, wrought iron frame and glass top and was designed by renowned interior designer Marco Meneguzzi. Kirsten says: "I love how simple it is. It weighs a ton. I used to put a lot of things on my coffee table to display but I like using it too much and had to keep moving things off, so now I have lots of credenzas for displaying items."
The books are ones she likes to reference often and are written by or about women who inspire her: Carine Roitfeld, Kate Moss and Linda Macartney.
"There is a barnacle cluster I bought from Parterre Garden which is a lovely colour, and I have six Henry Dean (from Anibou) grey, hand blown glass hurricane lamps which look beautiful when lit."
Read our previous interview with Kirsten.