Caroline Khoo is the owner of boutique chocolate and dessert company nectar and stone, whose creations I've been admiring on Instagram for the past few weeks. The Melbourne brand's sweet treats are works of art (and available to buy online, don't worry!). So it's perhaps no surprise Caz's coffee table is a pretty one too. I think her former life in fashion also shines through.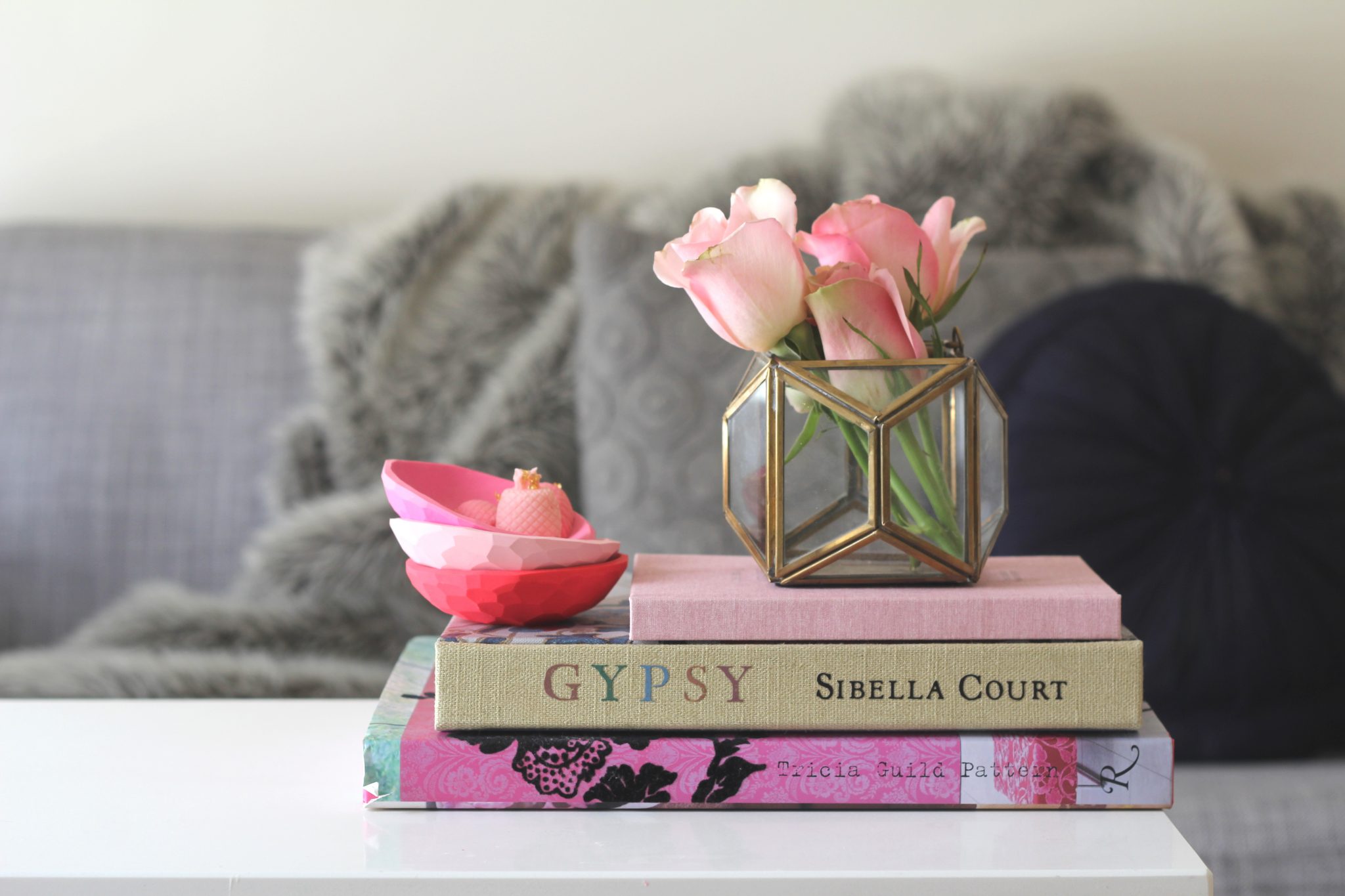 So, what's on it?
The coffee table was handmade by her father, who is a carpenter. "I am a lover of handmade items as I feel it connects me with the person and my father always loves a challenge," she said. "The coloured faceted bowls were handmade by misskellymadeintasmania (I totally need some of my own, don't you?!). I asked her to make a collection for me in the nectar and stone colour hues. I have over 15 of these bowls in various shades."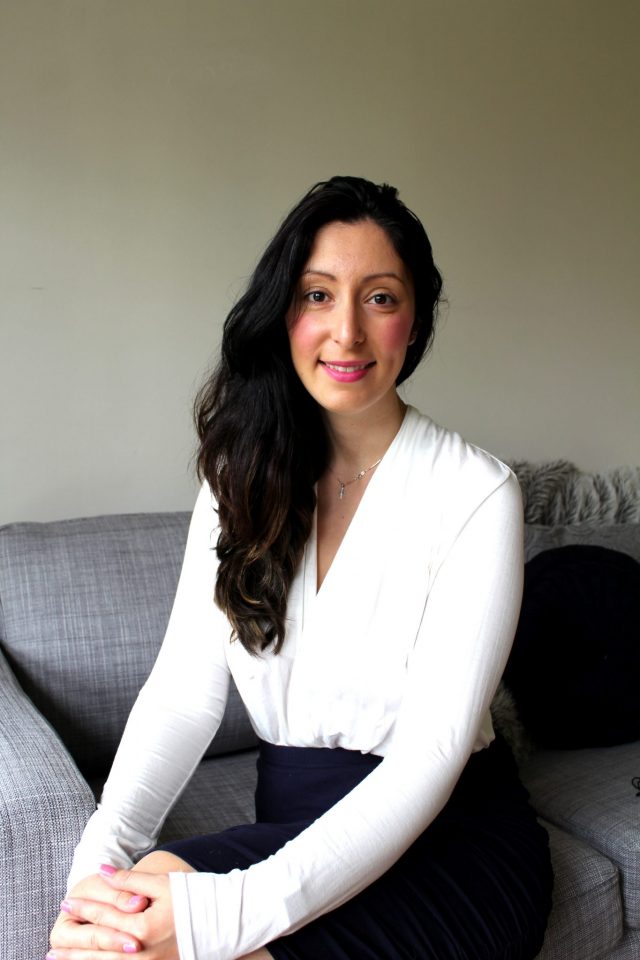 The geometric glass jar is from Anthropologie and was bought on a trip to LA in August. the books were gifts from her husband, who knows Caz's love of interiors and colour. And the ombre pineapple chocolates with gold leaf detail are, of course, handmade by nectar and stone.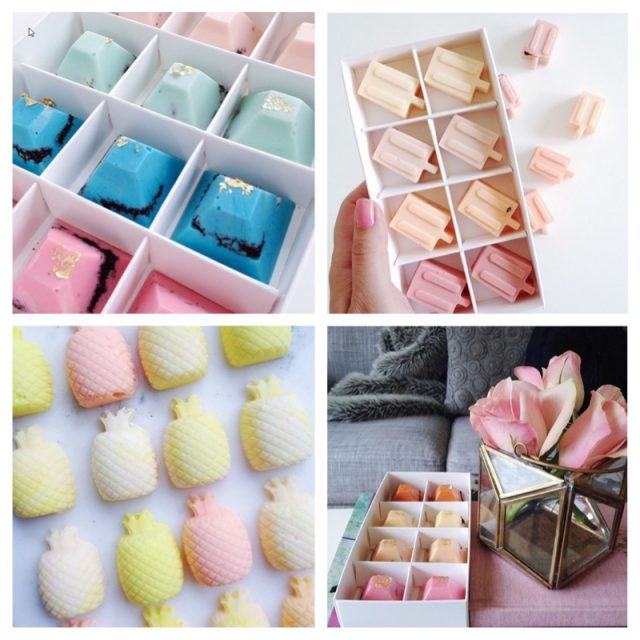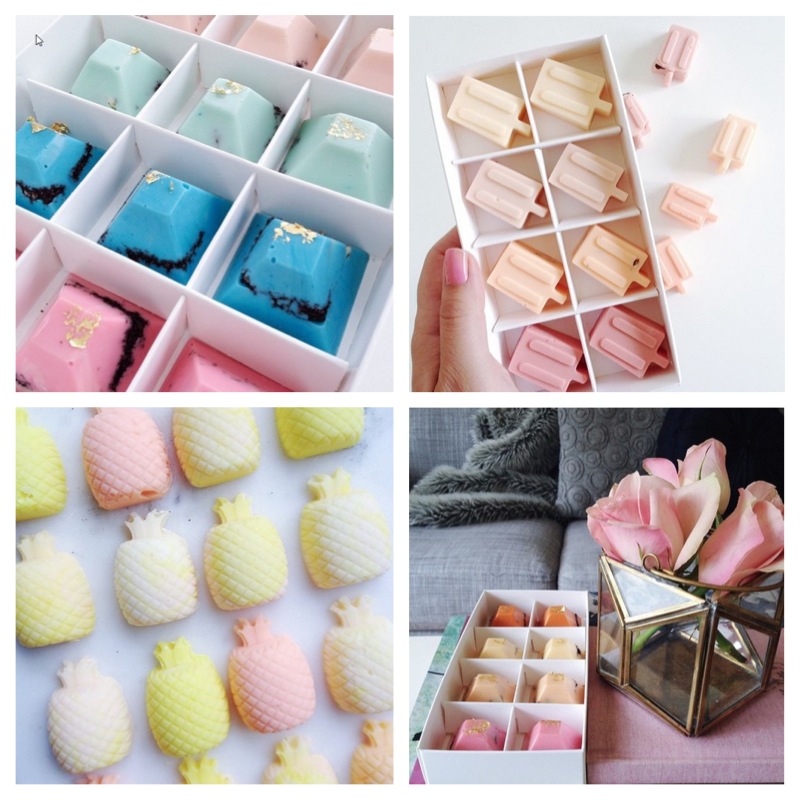 Caz was kind enough to send me a box and I can vouch for them tasting as good as they look. But I did feel bad about eating something so gorgeous! But not that bad…