Sponsored by Highgrove Bathrooms
Always great at taking a trend and bringing it to the residential bathroom market at an affordable price while not compromising on quality, we're really impressed with the latest new products at Highgrove Bathrooms.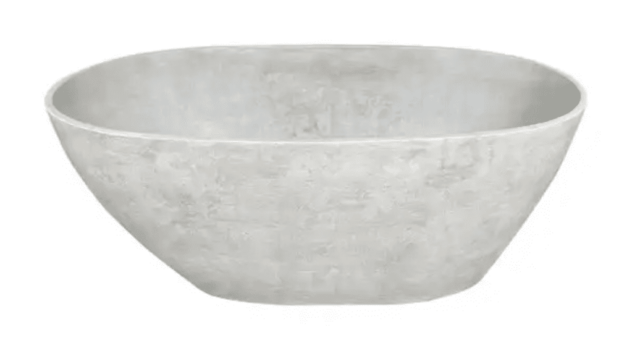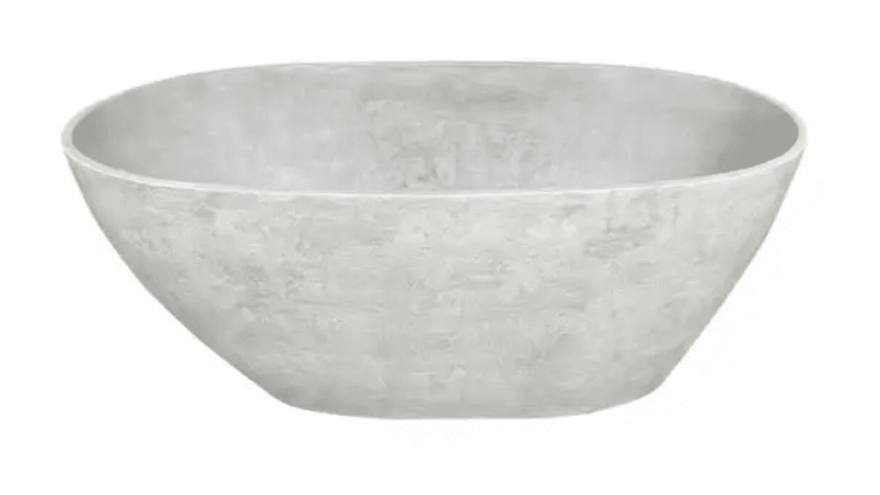 Concrete, like rattan perhaps, is one of those trends everyone said was a fad and years later is still going strong. Coloured concrete has become particularly popular and it appeals to many for its organic, imperfect feel. Highgrove's CRETE range, inspired by the Mediterranean island of the same name, includes baths, basins and vanity tops.
You can get the latest in concrete style and technology without the weighty (pardon the pun!) price tag. Edges are soft and streamlined and meticulously designed to create a statement piece in a bathroom renovation. And we're big fans of letting one or two pieces be the hero while paring back the rest, with simpler tiles for example.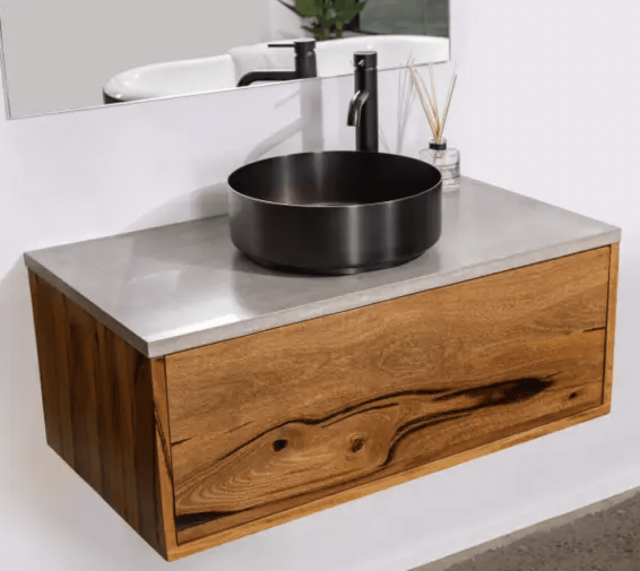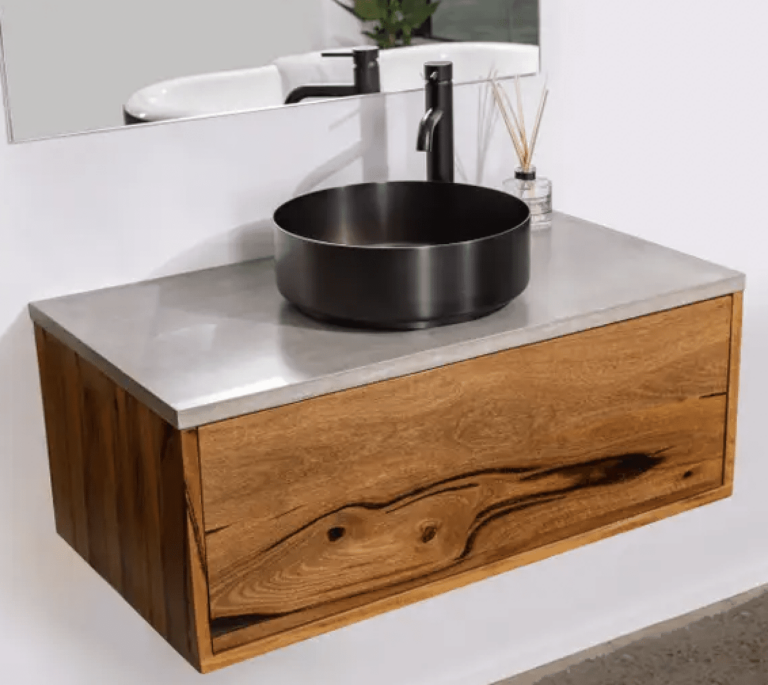 Highgrove's Wanda Duggan says: "We have developed, designed and manufactured the extremely high quality range at a price point that is unrivalled in market." Basins start at just $299, vanity tops at $249 and the gorgeous freestanding 1500mm bath tub is under $3,500.
Whether you like sleek right angles or softer organic curves, there is a basin for you.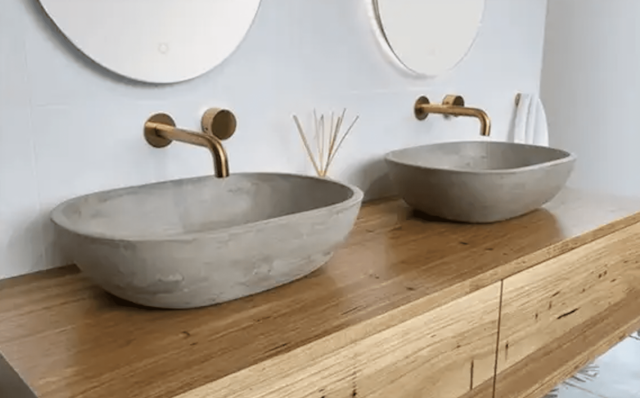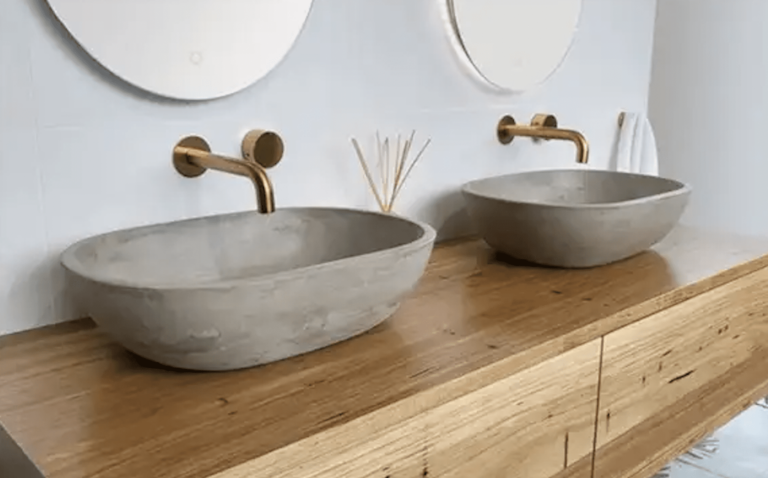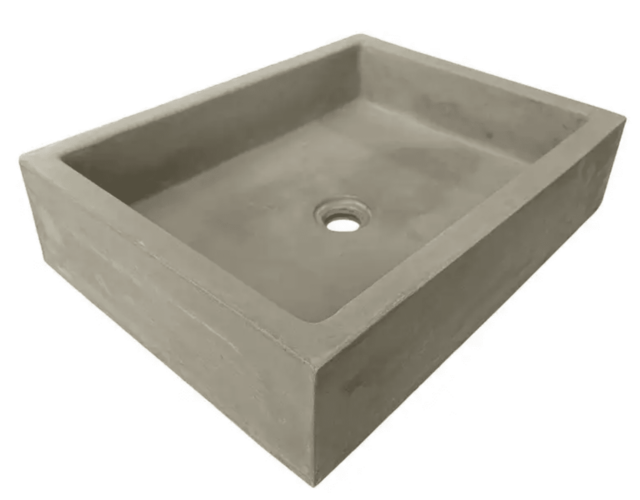 It is recommended you seal the concrete every six months with flooring wax, and providing you do so, the material is surprisingly easy to maintain.
Also popular at Highgrove this season and while we're talking about trends which have proven themselves and stood the test of time, the terrazzo products are also great statement pieces. The Fingal basins come in round or square (with rounded corners) and black or white. The round white version is our fave. Each basin is slightly different, featuring crushed stone, glass and quartz. From $399.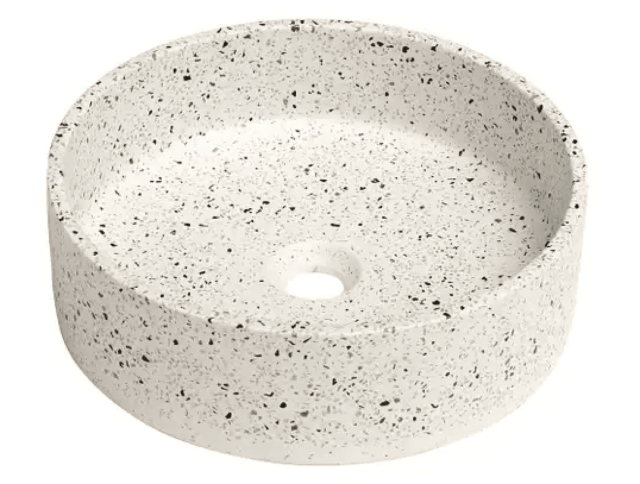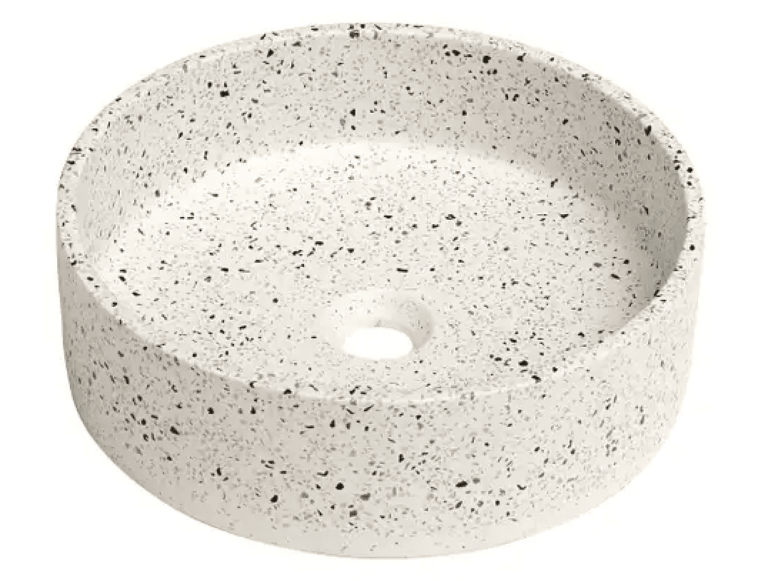 The terrazzo is also available as a 25mm thick vanity top from $349.
The brand's range of Marri timber wall hung vanities continue to represent amazing value for money and there's now a version featuring rattan fronts too, called the Seanna. It's protected by a long-lasting lacquer to repel water. You can even just buy a Marri timber vanity top if you don't want to go the whole hog.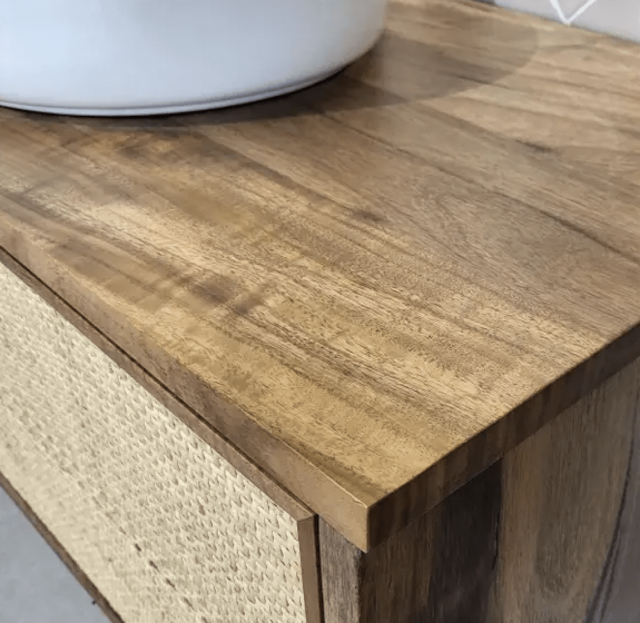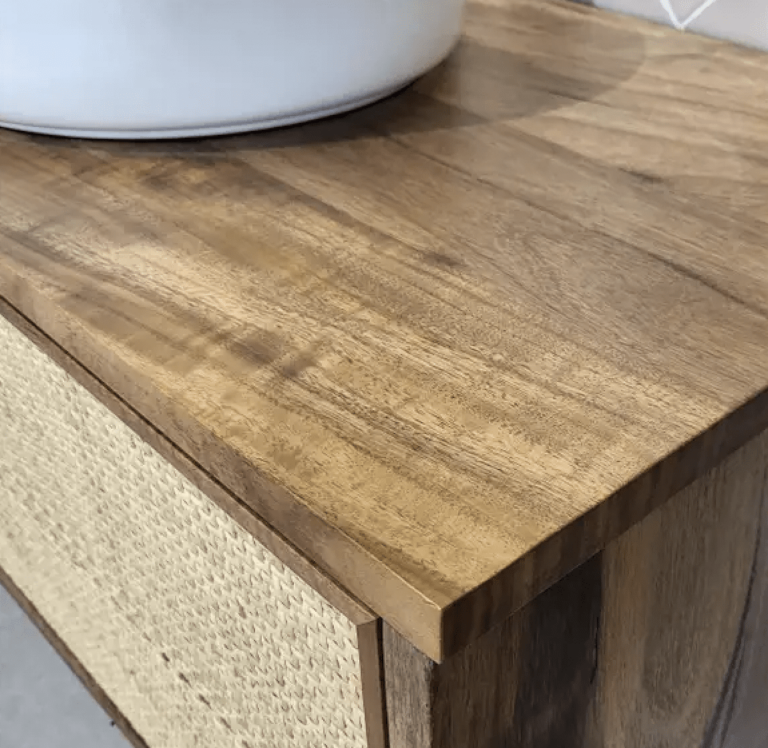 Highgrove Bathrooms offer quality products making the brand a trusted choice amongst tradesmen and home renovators since 2004. Being at the forefront of bathroom design, Highgrove Bathrooms always offer the most on-trend fixtures and accessories to help customers turn the bathroom of their dreams into a reality.
Shop online or find your nearest store.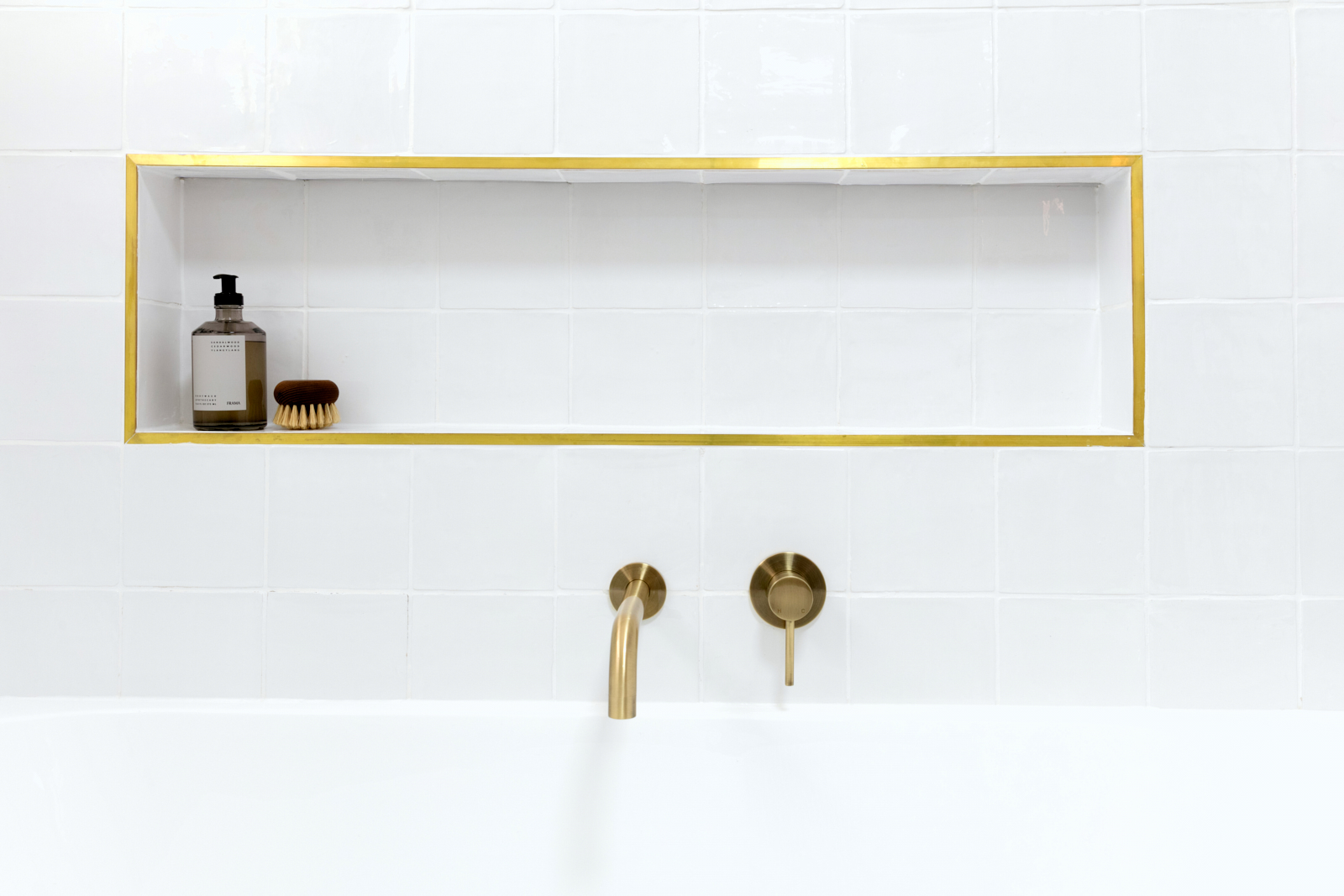 Interiors Addict bathroom reno 2: what I chose and why
There is so much to share about my recent bathroom reno and I couldn't possibly fit it all into the…