Who else is excited about Christmas?! Love it. This year, I'm going all out with a real tree and everything. Bring it on! So it's just a week until our last 7 Vignettes for the year starts and I'm delighted to announce our sponsor, Domayne, who have come up with some fab festive themes. There's also, in a first, going to be a prize every day so there's an incentive to try consistently hard across the whole week! Oh, and an overall winner and prize too.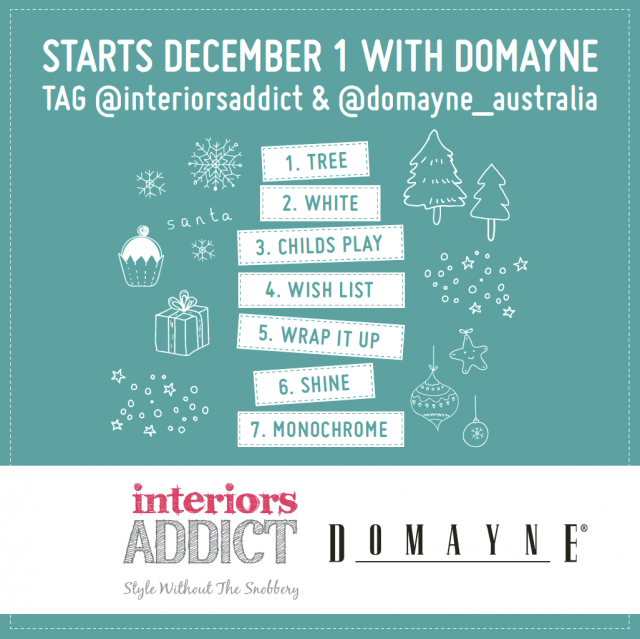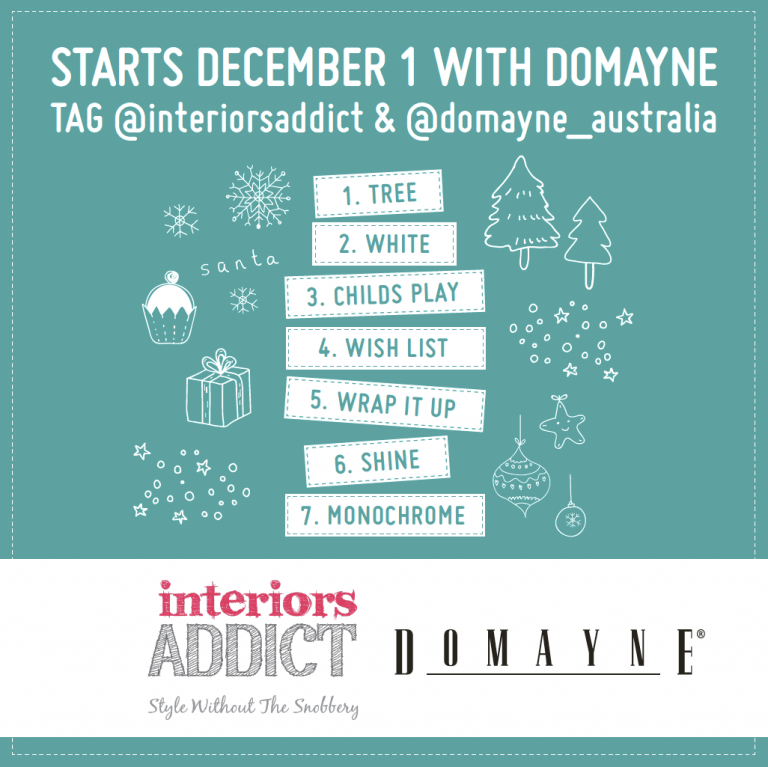 So you have a whole week to prepare now. You can take these themes as literally as you like. They don't have to have a festive feel as well; that's totally up to you. Each day, one winner, chosen by Domayne, will win a $50 Domayne voucher. And at the end of the week, one overall winner will be crowned and they'll receive a $200 voucher.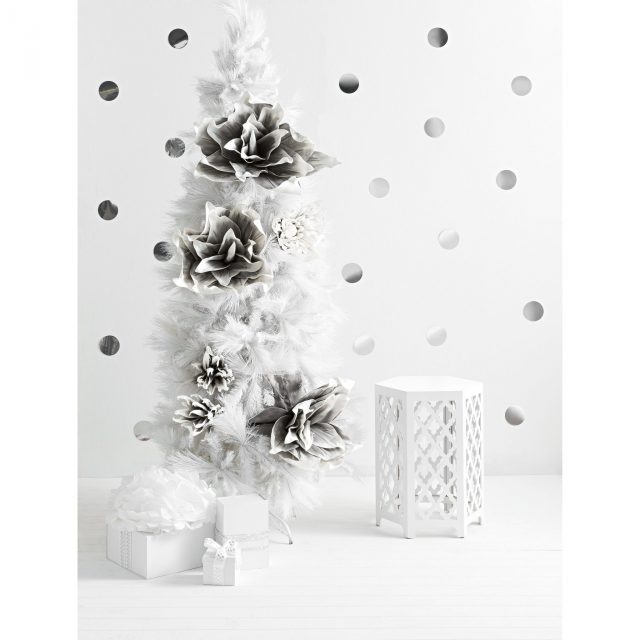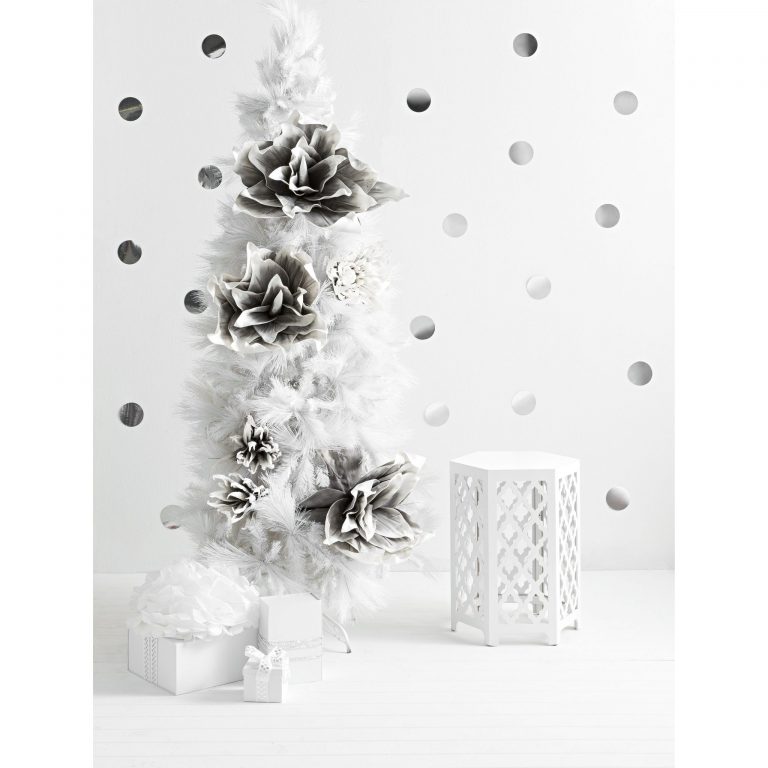 If you haven't played before, this is the perfect time to give it a go, even if just for fun and Christmas cheer! Experience our friendly Insta-community for yourself, it's a warm and fuzzy place to be! Find out how it all works here. This month, make sure you tag @domayne_australia and @interiorsaddict and use the hashtag #7vignettes.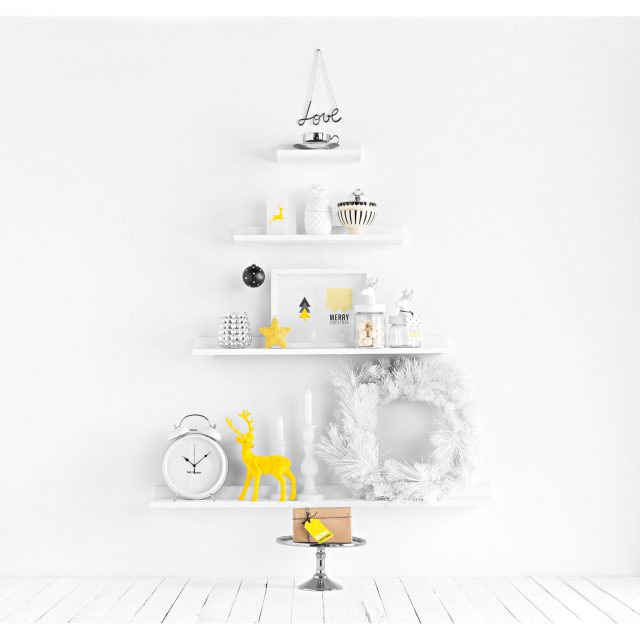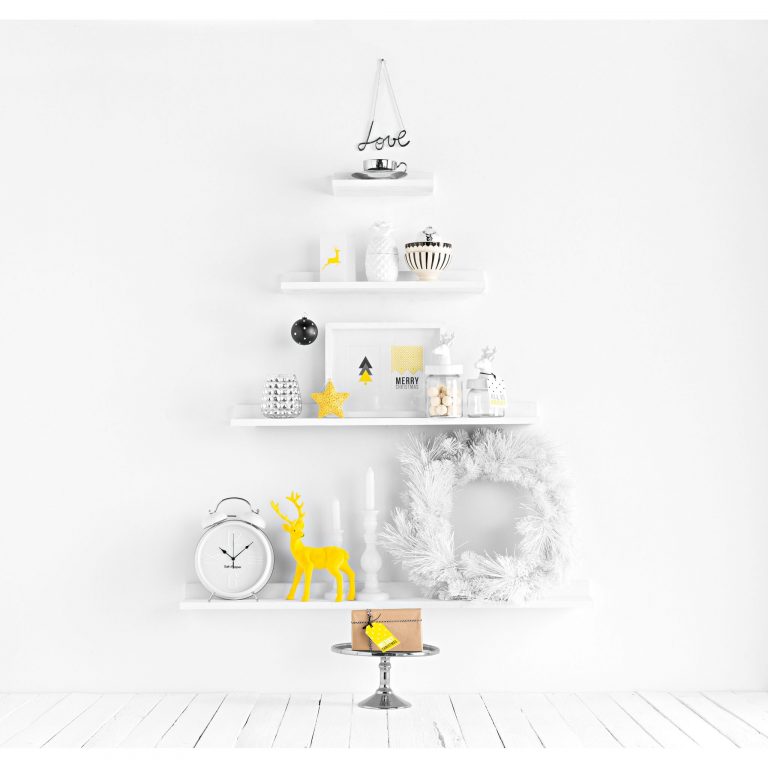 If you have any questions, please comment below. Check out Domayne online.
Coming soon: News of an exciting new beautiful product to help you get organised with your vignette inspiration. Stay tuned!