Inspired by the unpolished colours, textures and patinas found in industrial architecture, Caesarstone's latest collection evokes a New York loft and includes three brand spanking designs. "Caesarstone's new Metropolitan collection rethinks the brutalism of concrete incorporating textural effects, aged patinas, and oxidized accents for the first time ever in quartz surfaces using innovative proprietary technology. The result is an urban look of concrete with a more experimental, refined and romantic expression," says Caesarstone vice president of marketing Eli Feiglin.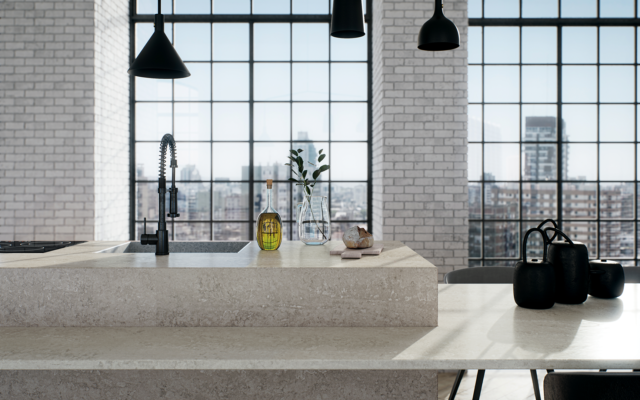 "The new 2018 colours are created with the view towards the upcoming trends and our vision of consistently meeting and anticipating different interior design schemes and palettes. They represent our steadily evolving journey as leaders in premium surfaces," says Eli of the three new designs – Airy Concrete, Topus Concrete and Excava.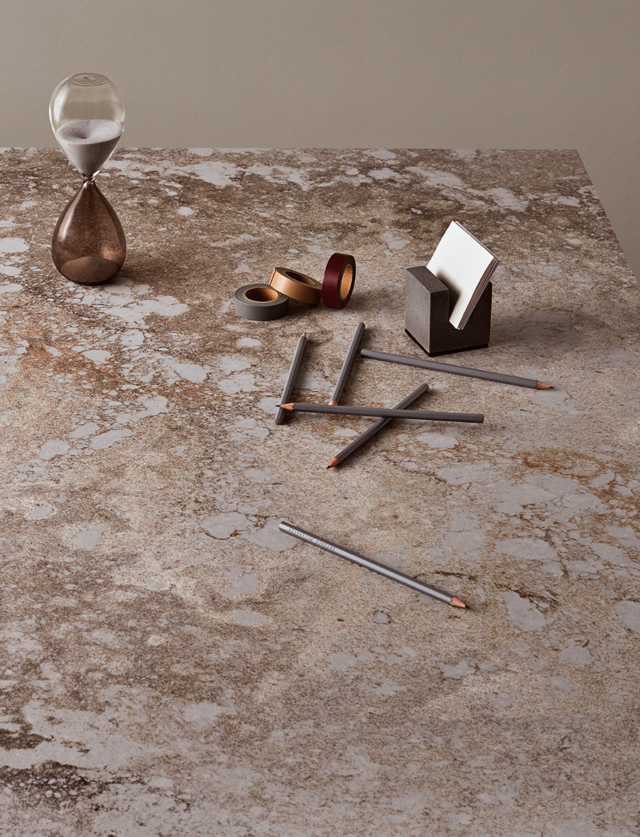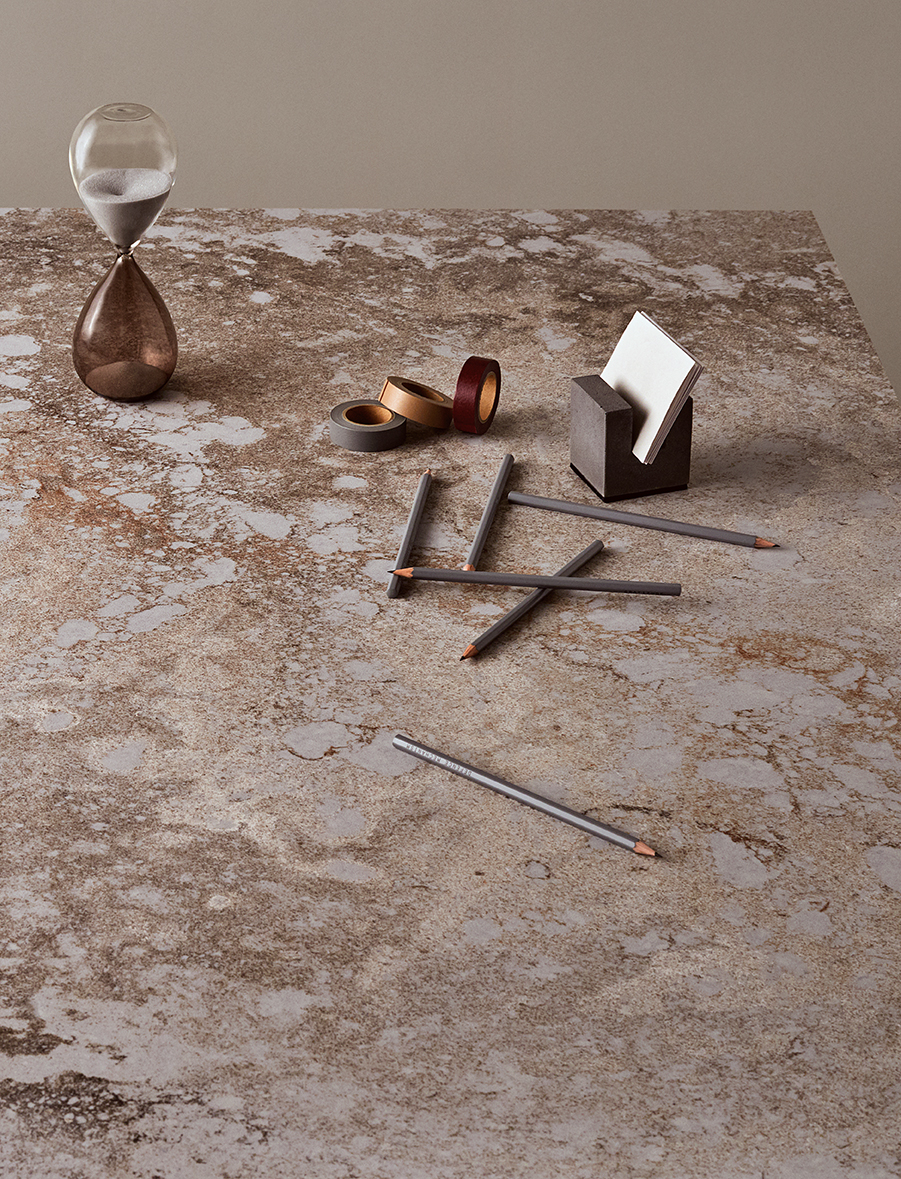 The new collection has been designed to reflect the textures of manufacturing – think oxidised steel, poured plaster and raw concrete – and it's also the first time that weathered patinas have been achieved in quartz. The variations in appearance certainly look like the real thing.
Airy Concrete
Perfect for concrete lovers, this new design is a versatile light grey colour that features dark grey and white areas. It has an authentic rough concrete finish making it indistinguishable from the real thing, but with all the easy care features of Caesarstone. This is possibly the most versatile of the new designs and will complements most tiles or shades of timber.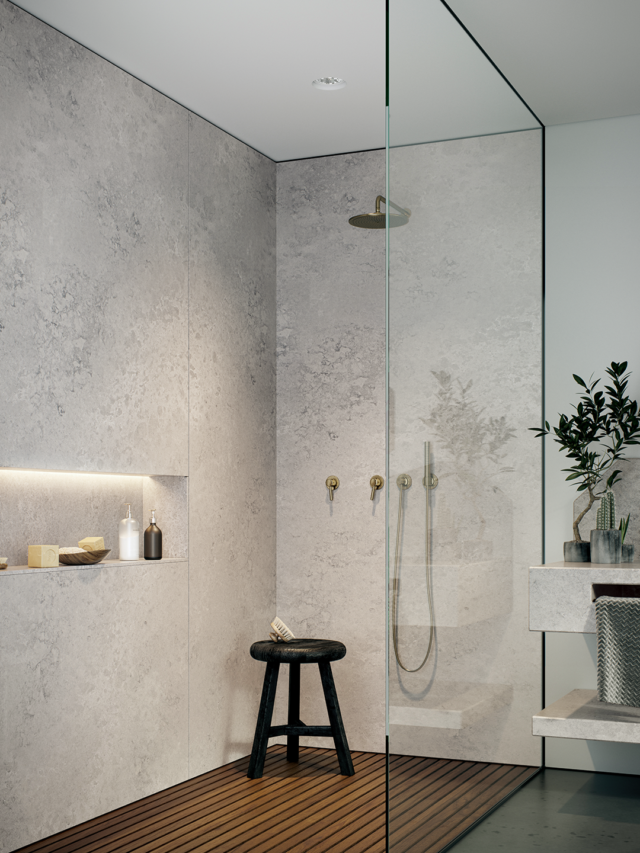 Topus Concrete
Similar to the Airy Concrete design but with a blush undertone, this new design is inspired by topological strata and combines nature's mineral formations with the rugged patinas of industrial materials. It also features a rough concrete finish and while a perfect foil to the pastel interior trend, it looks equally at home paired with dark timbers and black elements too.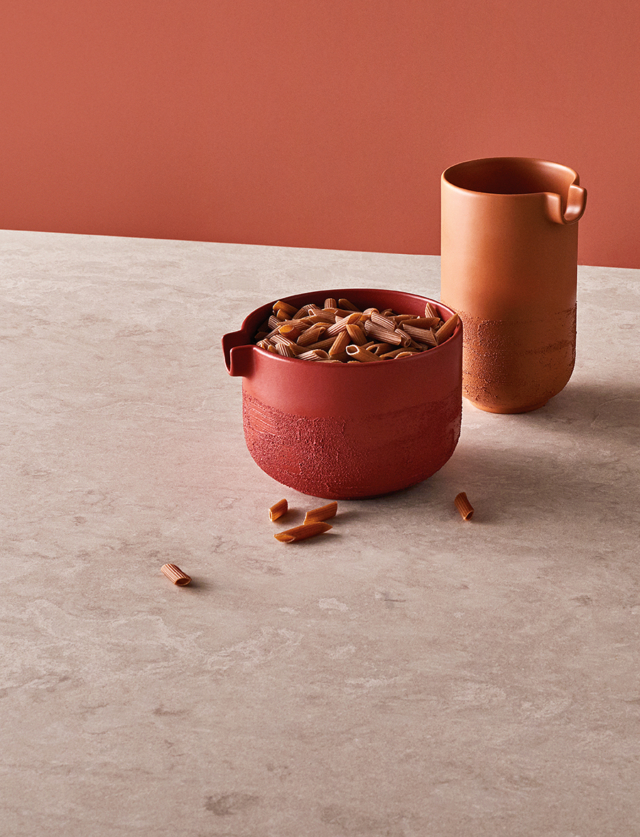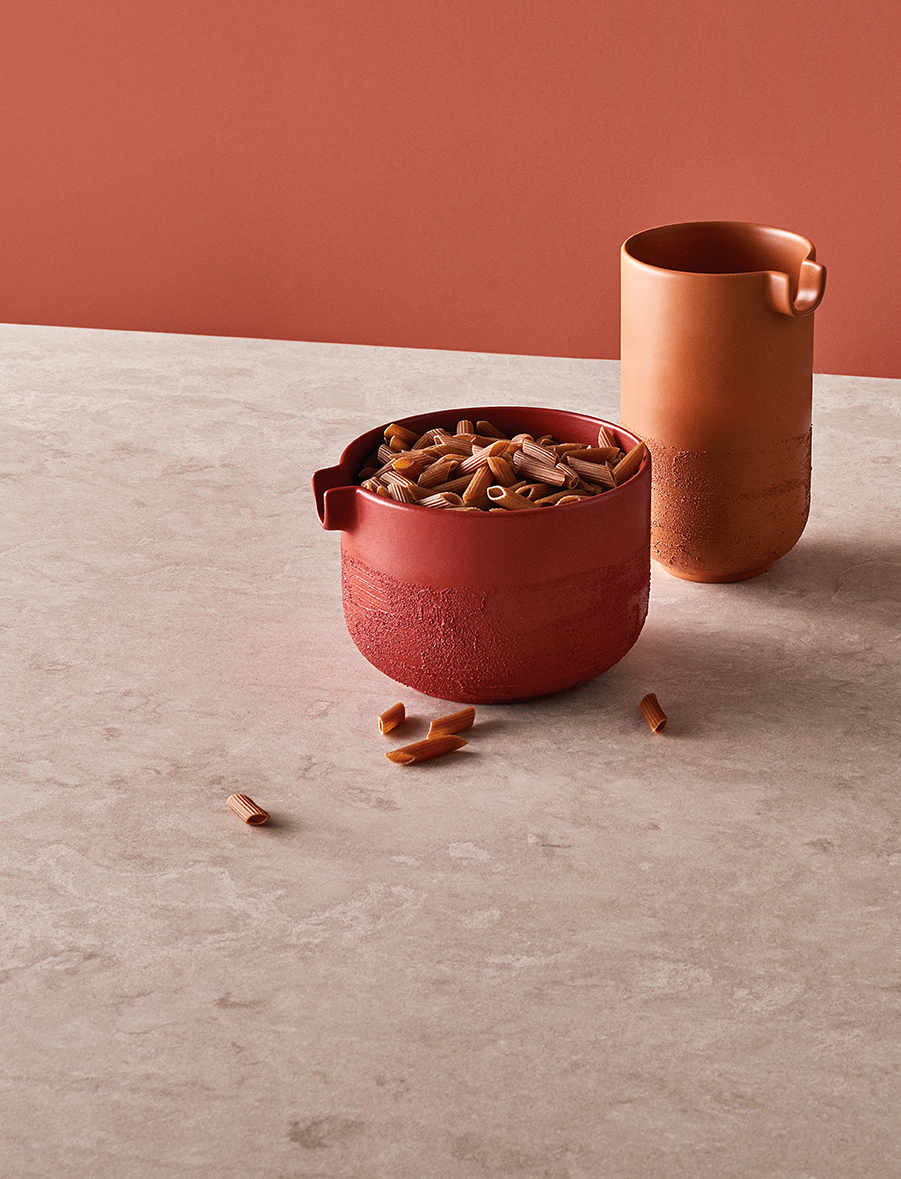 Excava
This finish is no doubt a response to the statement stone trend. The design is intended to mimic the intriguing patinas of casting and oxidising, combining the authentic features of rust and concrete – the finished result features shades of copper and dark brown. Equally, it's made to look like the geological decay of stone, weathered by time and nature and has a rough concrete finish also.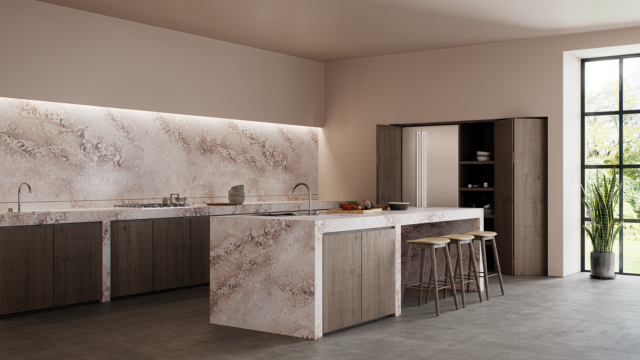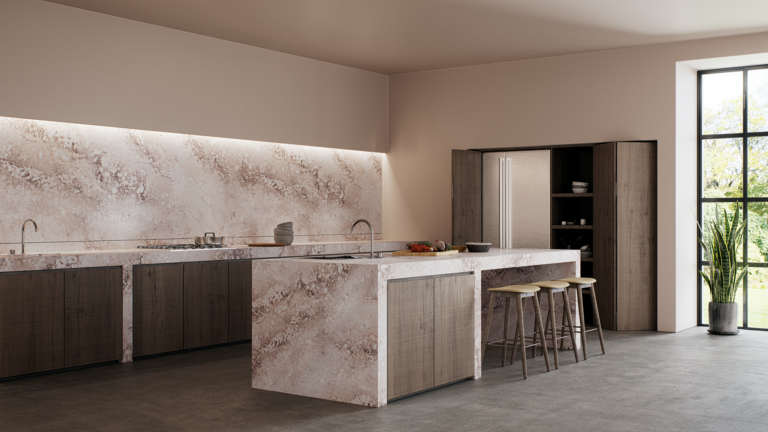 How Jen used Caesarstone in her own kitchen reno | A chic industrial inspired kitchen