Prominent Australian city guide Broadsheet is known for the sharp and stylish photography it uses to illustrate its stories and now, thanks to the launch of Broadsheet Editions, you can hang some of it on the wall at home.
"Broadsheet Editions is a true collaboration with the photographers we've worked with over the past 10 years," says Nick Shelton, publisher and founder of Broadsheet Media, of the launch of the affordable online photographic gallery.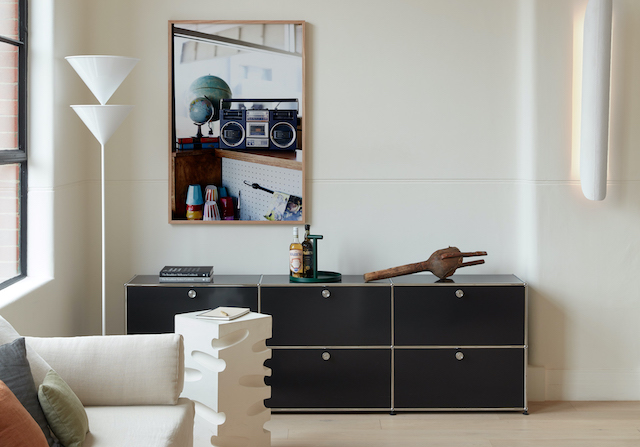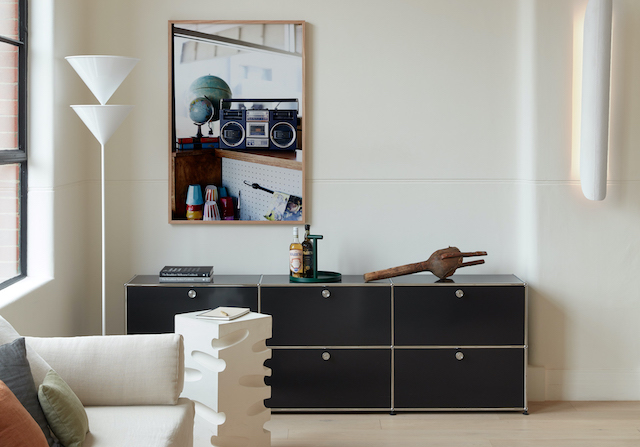 An evolving collection, the first 100 images come from 11 talented Australian photographers who have shot for Broadsheet over the past decade. The initial line-up includes Linsey Rendell, Gareth Sobey, Kate Shanasy, Michael Woods, Jessica Wyld, Peter Tarasiuk, Rebecca Mansell, Jake Roden, Nikki To, Pete Dillon and Mark Roper.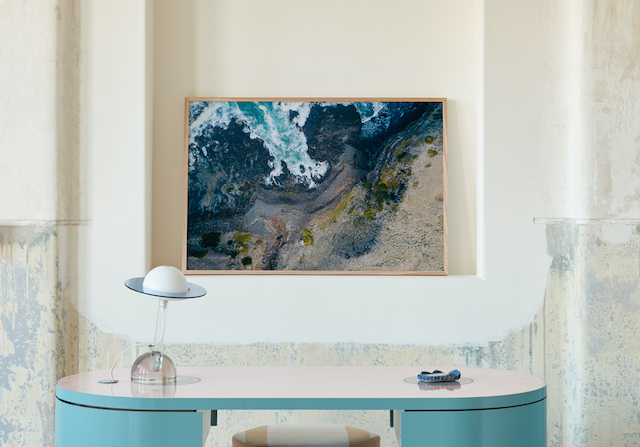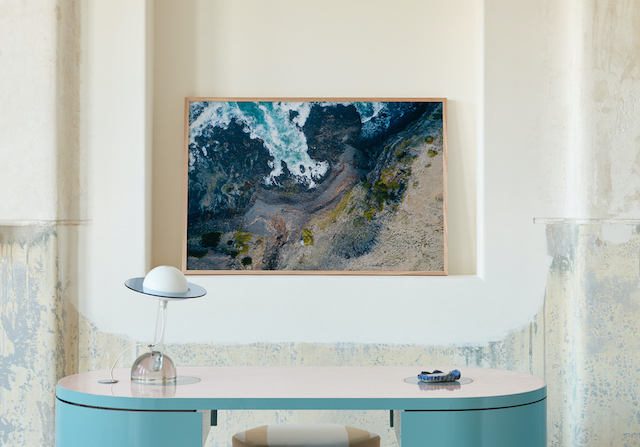 And as you would expect, the subject matter includes food and drink, art and design, entertainment, fashion and style and travel. "Broadsheet Editions is another way we can engage with our readers and enrich their lives in a tangible way – by allowing them to take a piece of their city home in the form of beautiful photography," says Nick.
One of the more notable prints, 'It's a Yes,' was created by Michael Woods who took it just moments after the Australian Bureau of Statistic announced the results of the Australian Marriage Law Postal Survey in November 2017. "I wasn't sure if I'd be capturing a sad, sombre moment in Australia's history, or if it would be a glorious milestone as Australia launches itself into the modern era. The State Library of Victoria erupted into a music festival filled with laughter and tears as rainbows roared above," says Michael.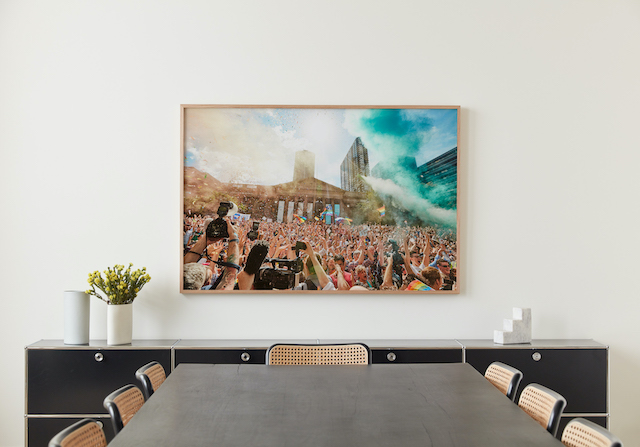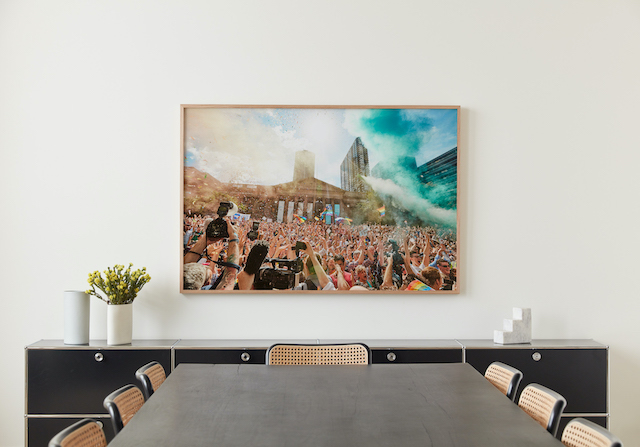 Mark Roper's 'Flinders Lane' print captures the iconic Melbourne restaurant Supernormal while his 'Tuckshop' print, taken in a suburban Melbourne tuck shop complete with an old radio, sparks memories of the past.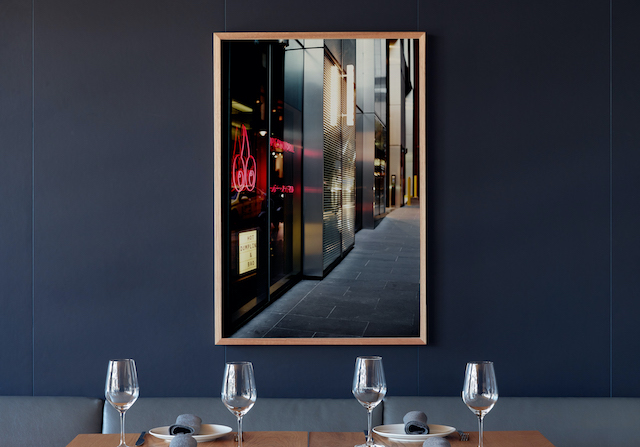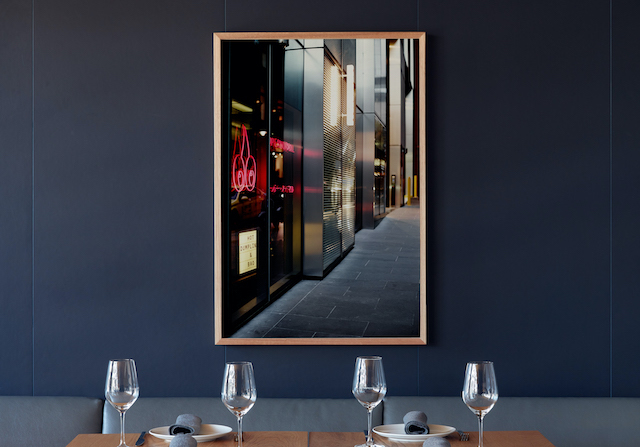 The photographs are printed onto 300gsm 100 per cent cotton rag stock, which is dry-mounted to an acid-free foam board before being framed using local sustainable Australian hardwood in a black, white or raw timber finish. Each print is protected by museum-grade plexiglass that shields against UV damage for up to 100 years before being sealed using framer's wax tape and wired for easy mounting in your home or workplace.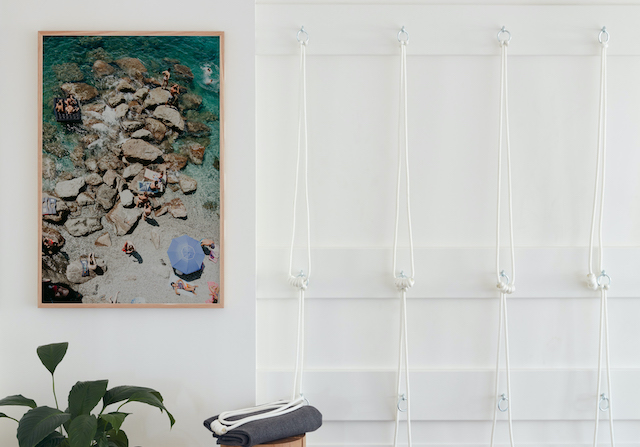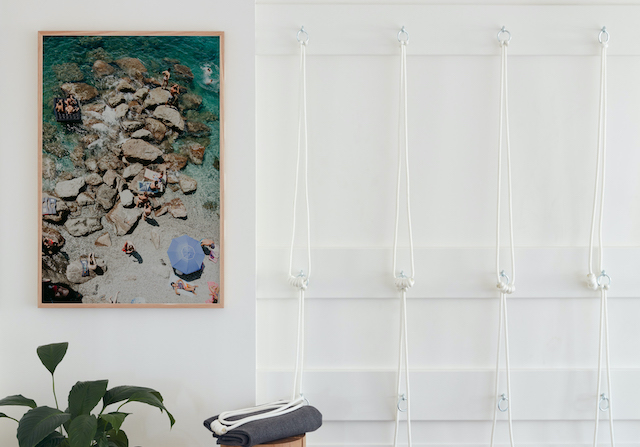 Each print is available in five sizes, is made to order and can be delivered Australia-wide in under two weeks. Prices range from an affordable $240 through to $2400.
Shop online | Photographic art online: Where to buy and how to choose