A trip to San Francisco proved a turning point for former landscape architect turned artist Kylie Harber. "What a magical city. Those endless hills. That breathtaking orange bridge. The charming row houses. When I couldn't find the perfect art print of the city I left my heart in, I drew my own, and other cities followed," says Brisbane-based Kylie who set up her business Tiny Giraffe in 2016, initially selling her hand-drawn map prints at market stalls.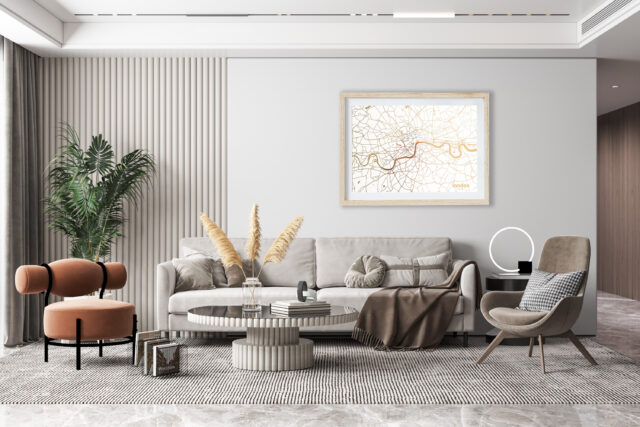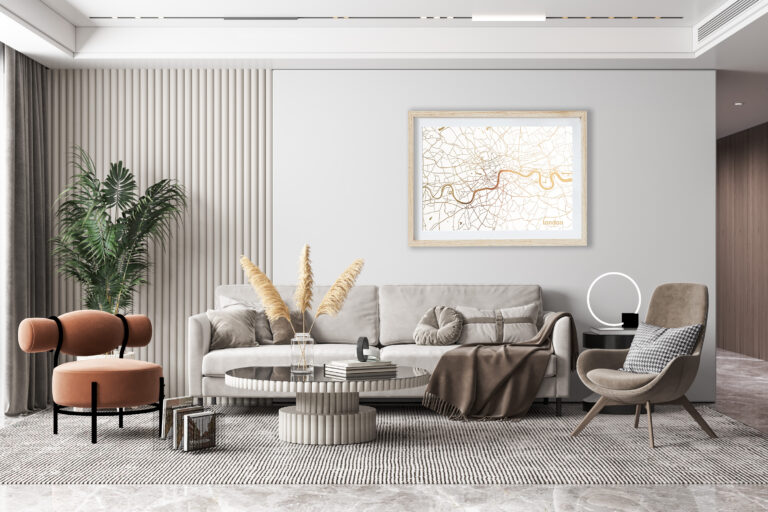 And while the business started with fine art prints, it soon expanded into wallpaper and custom surface design after Kylie was commissioned to create a wallpaper mural by a boutique Sydney real estate company. "That project gave me the confidence and desire to focus on custom artworks. In 2021, I made the courageous leap to work full time in Tiny Giraffe and now I'm in my dream job working with dream clients!"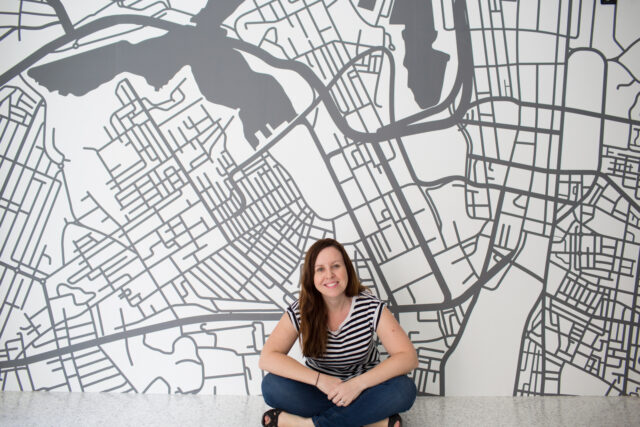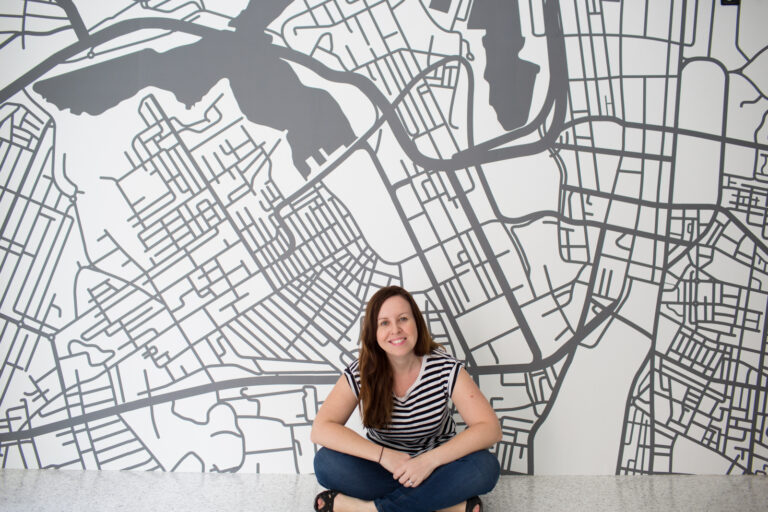 Another arm to the business, the Tiny Giraffe wallpaper range is a unique proposition. Not only does Kylie create custom wallpaper designs (for commercial and residential spaces), but she handles everything, all the way from design through to installation. The range is underpinned by solid sustainability principles too; it's produced using premium recycled, non-woven paper printed to exact size for minimal waste.
"Having a high quality and long-lasting wallpaper or mural in a truly bespoke, one-of-a-kind design, made just for you, is a very special collaborative experience. It completely transforms the room into a stunning and meaningful space. I love that I can bring so much joy to people's lives every day," says Kylie.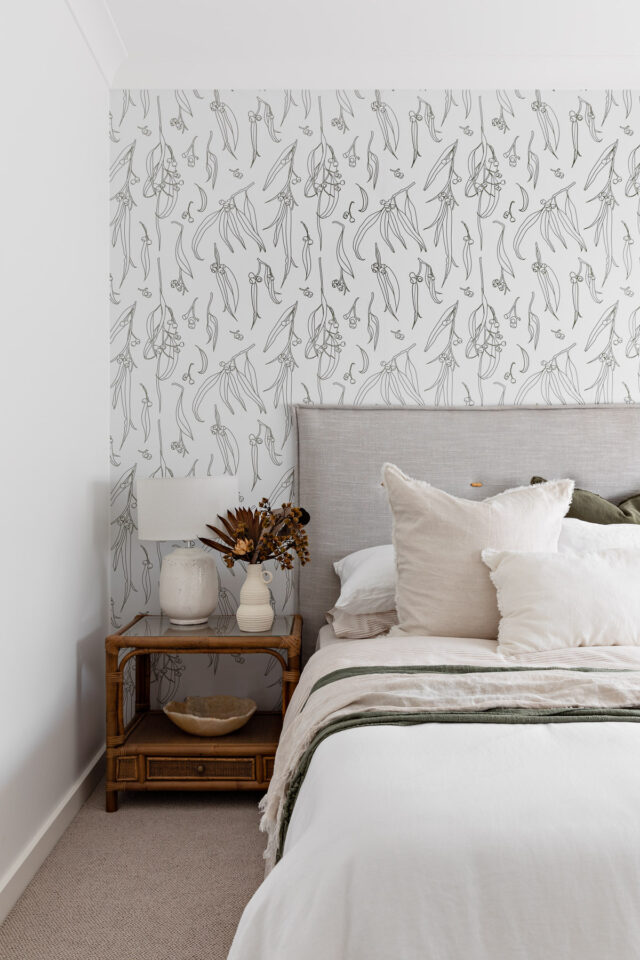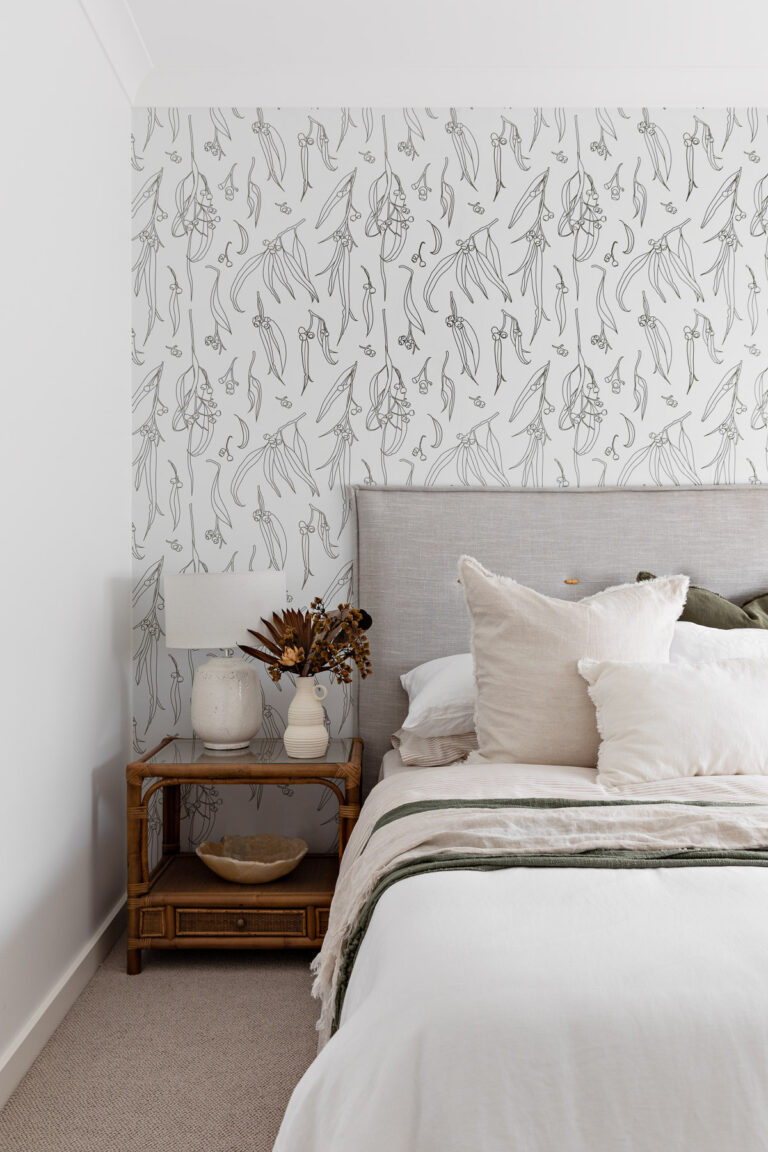 Inspired by travel and nature, Kylie takes photographs wherever she goes, using them as a reference tool when working on her designs. "Buildings, bridges, plants and flowers continue to draw me in, as do maps and aerial perspectives of any kind," says Kylie. Recent custom projects include a hand drawn map of Katherine NT, clusters of eucalyptus leaves installed as a decorative glass film on the doors of a treetop home and a mural featuring quotes in hand lettering.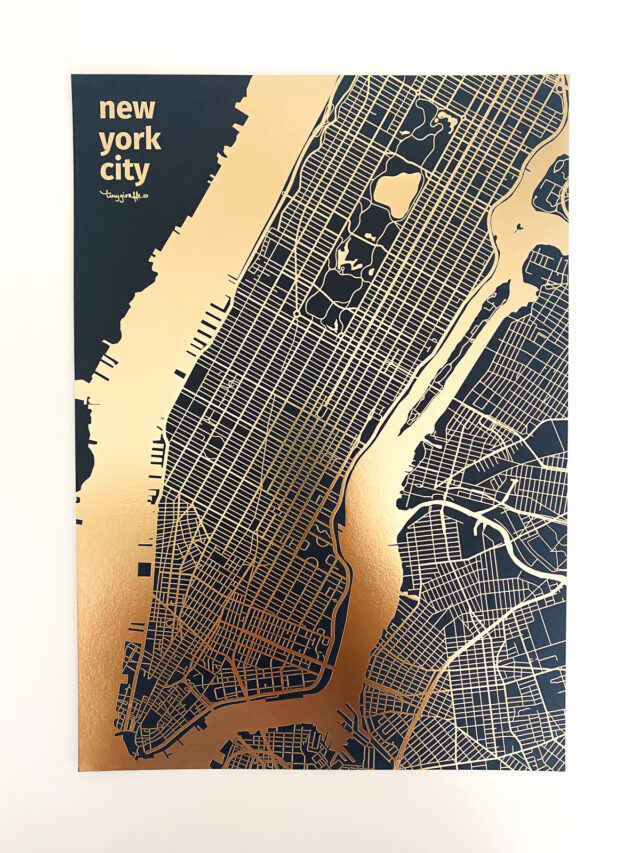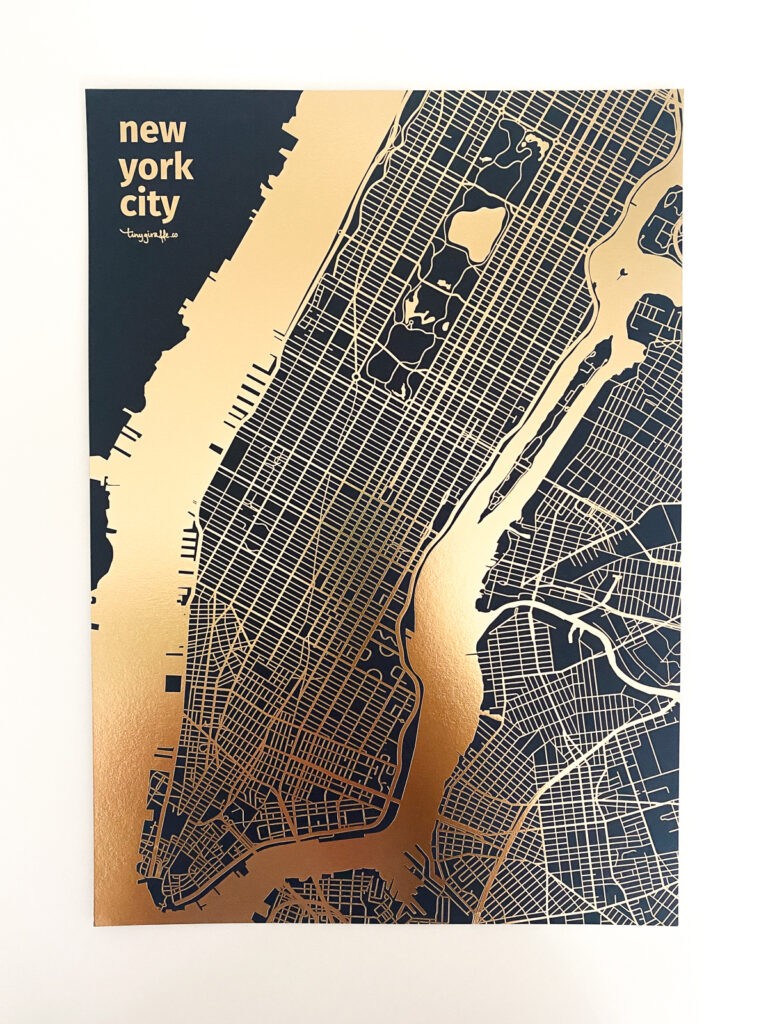 As for the future of the business, Kylie recently worked with her first US client and the overseas market is one she would love to continue explore. "In five years' time I dream of travelling for inspiration, working remotely and shipping my artworks worldwide."