With almost one million Instagram followers, there's obviously something very appealing about the aesthetic of California based artist and textile designer Serena Dugan of home and lifestyle brand Serena & Lily. It's something that the designer capitalised on when she launched her eponymous collection Serena Dugan Studio in the US in 2020 and Australian fans can now access it too. Available in Sydney and Melbourne through Tigger Hall Design, the textile and wallpaper range has a bit of a globetrotting vibe with inspiration drawn from exotic locations across the world.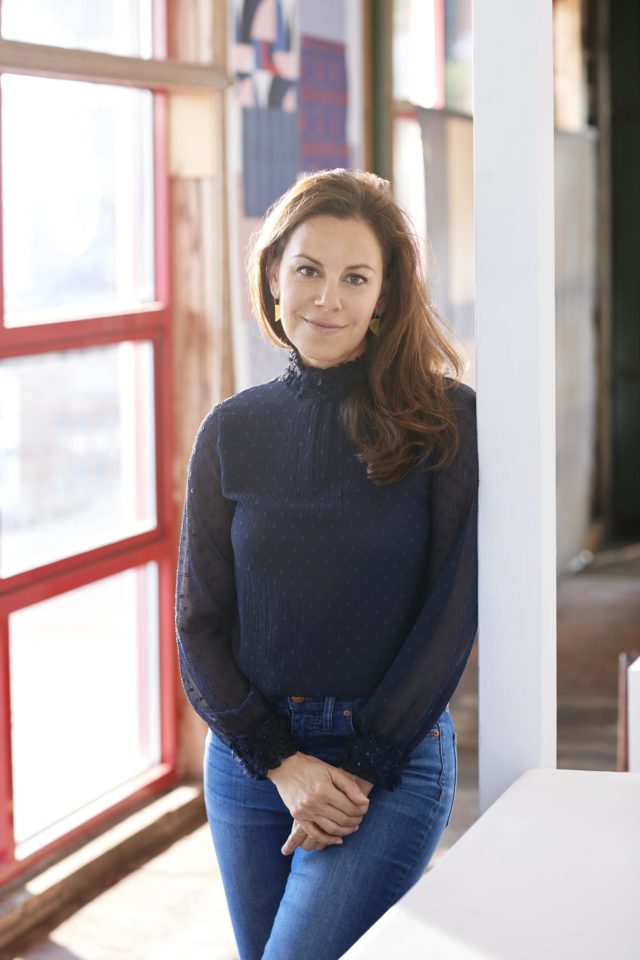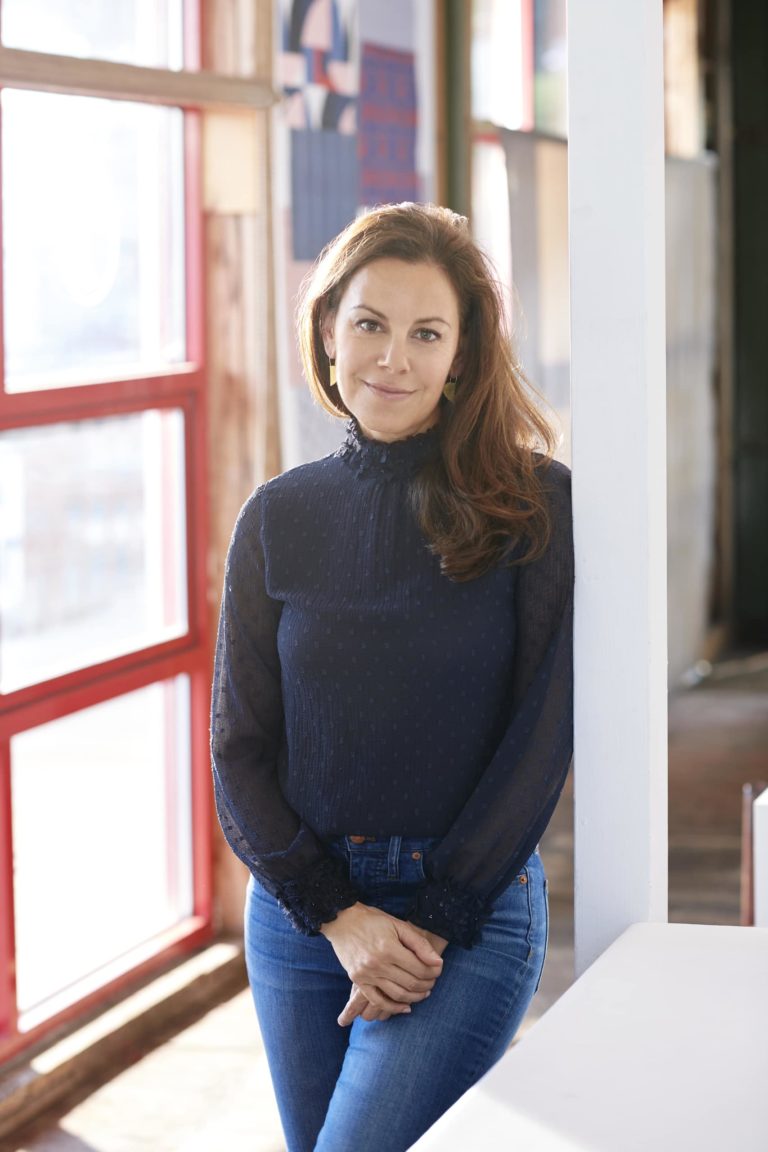 "When painting, I explore the themes of shape, rhythm, and colour relationships. My textiles further these ideas by translating them into pattern form. Print, through fabrics and wall coverings, offers impact to a space that's indelible and mood-altering. Given my background in art, design, interiors, and psychology, I find this allure irresistible," says Serena Dugan.
An extension of Serena's work as an artist and painter, the Serena Dugan Studio collection includes 13 fabric patterns available in multiple colour ways as well as a large wallpaper collection available in paper and grass cloth.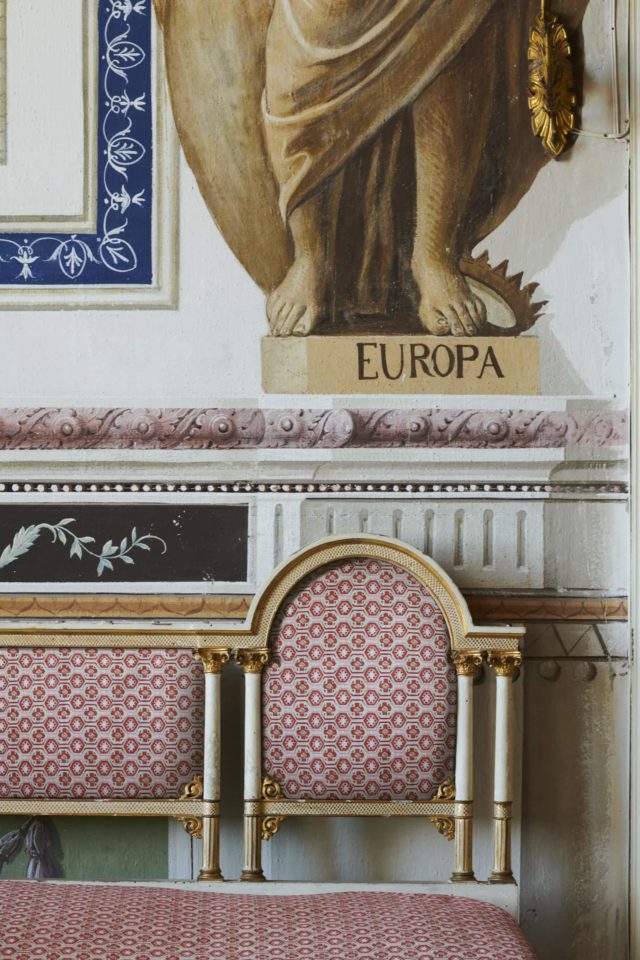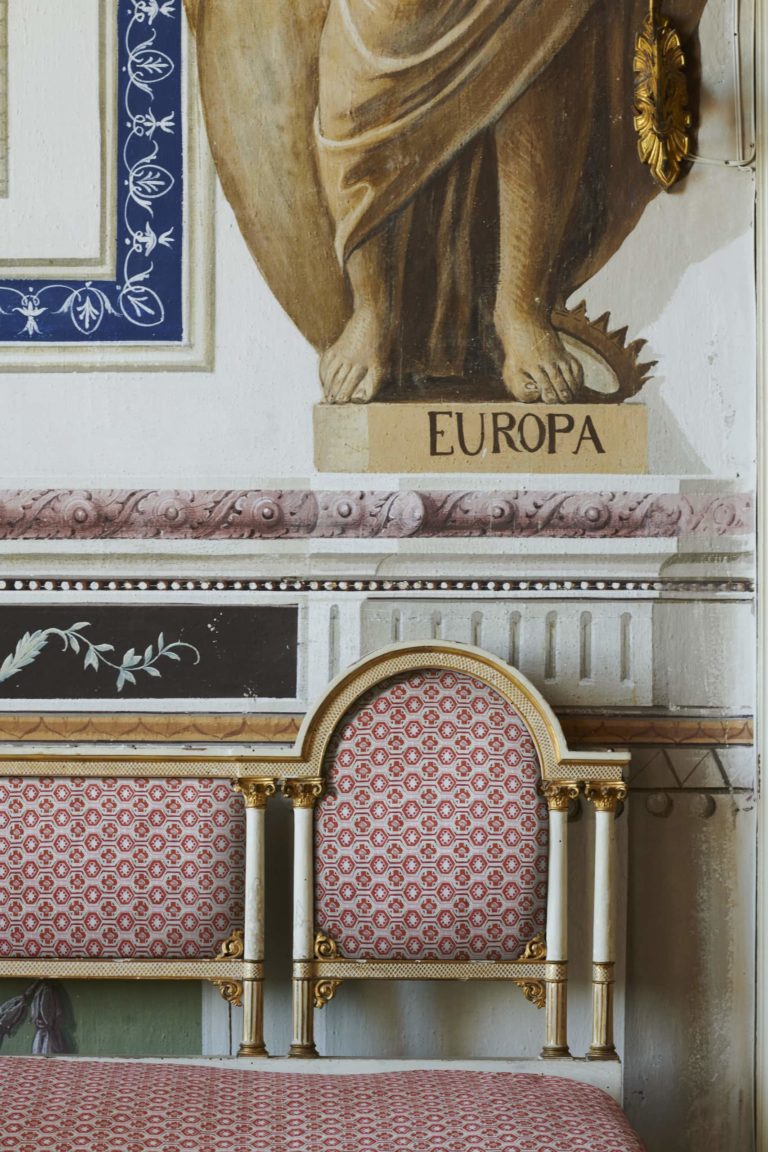 "When envisioning the first textile collection under my own studio, I gathered imagery that inspired me, without bias or intention. It was a new exercise for me; without a defined brand to design into, customers to please, or a business to drive, what was I compelled by?" says Serena.
Serena draws inspiration from her travels and other cultures and ideas with designs such as 'Capri,' 'Cassis' and 'Bahia' in the mix with new collection of block printed Indian-inspired fabrics being added this year too.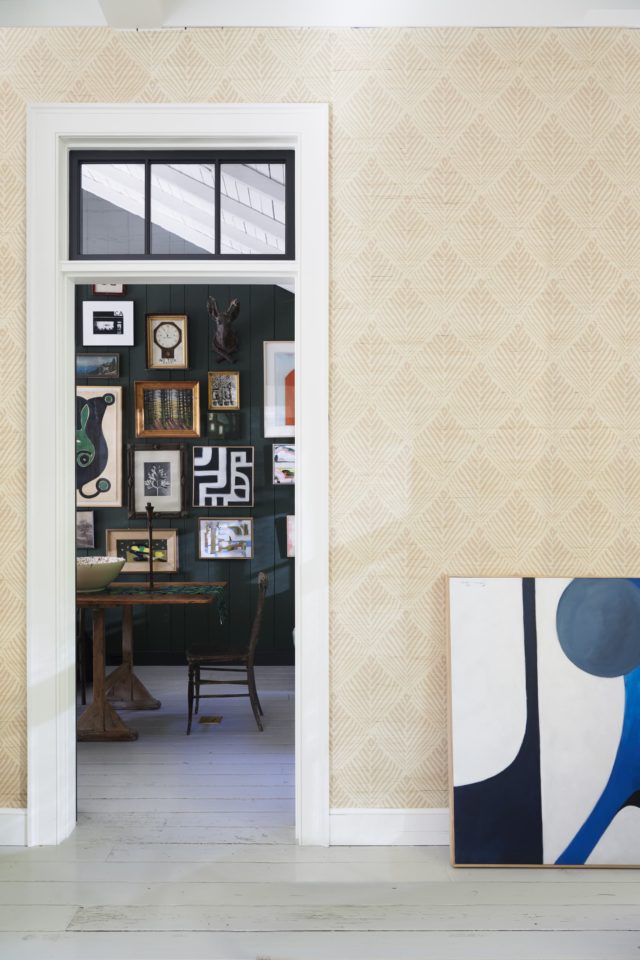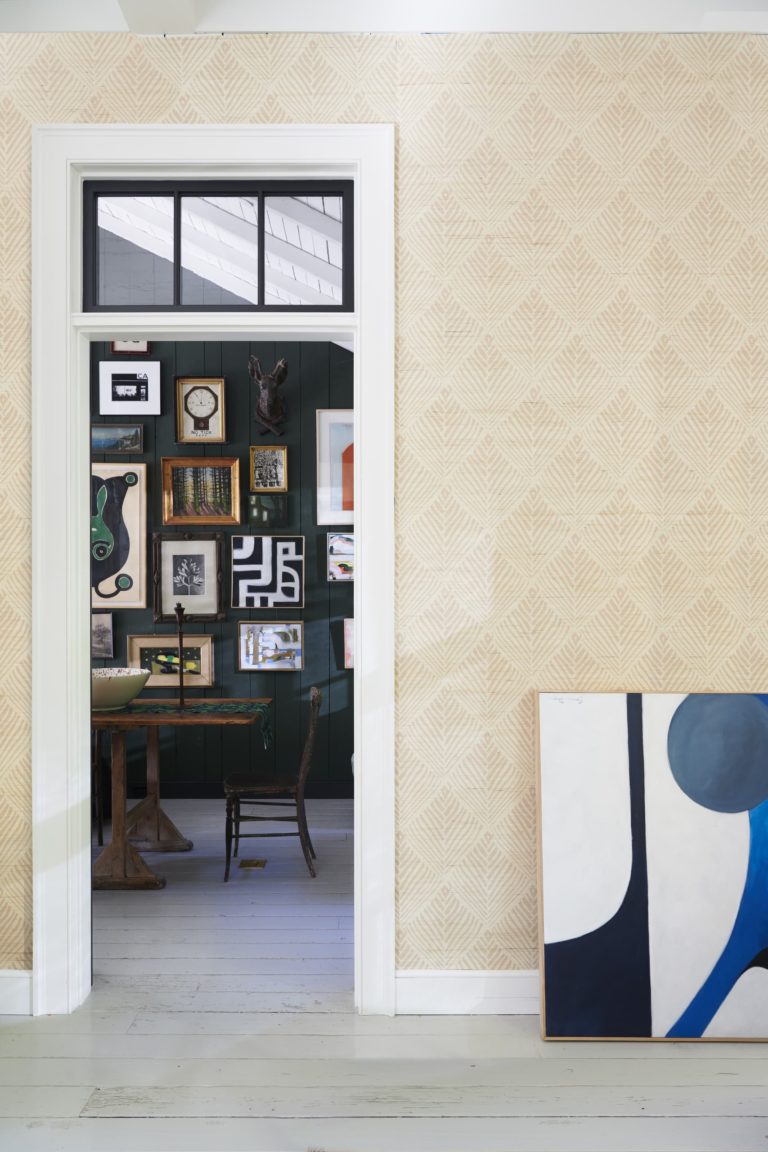 Serena's 'Sumba' print Sumba draws inspiration from traditional Balinese matchstick shades, wanting to be linear, but always appearing slightly imperfect. "To capture this look, I created a chevron pattern that borrows these qualities, while incorporating a bit of the matchstick," says Serena.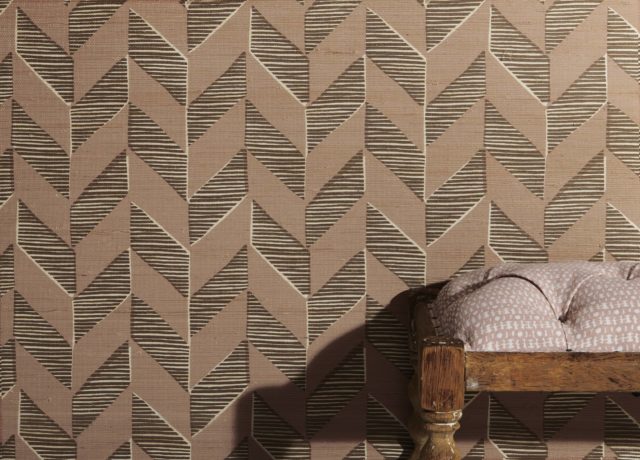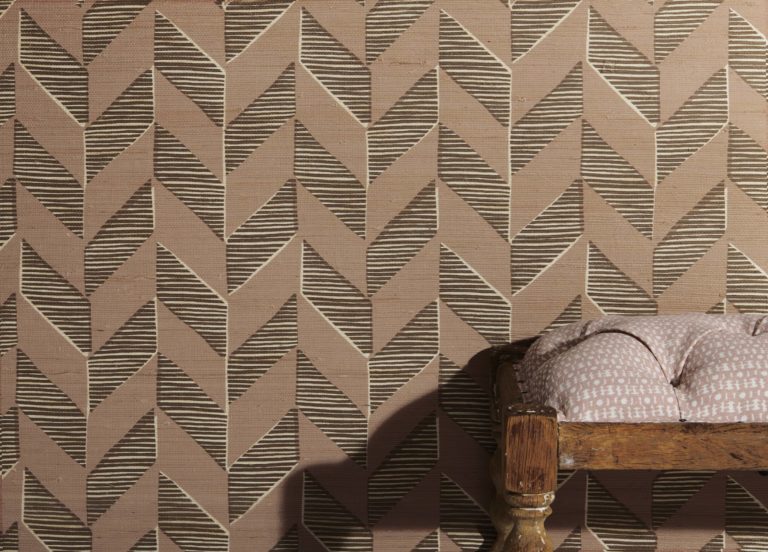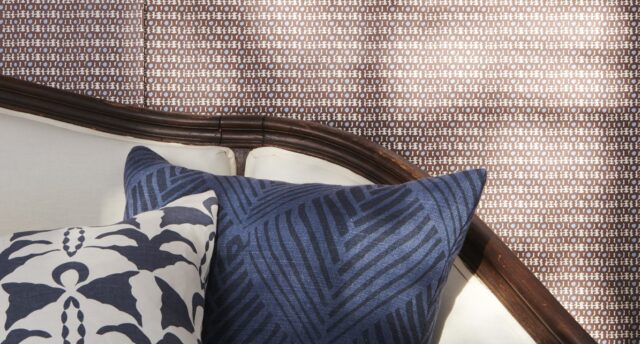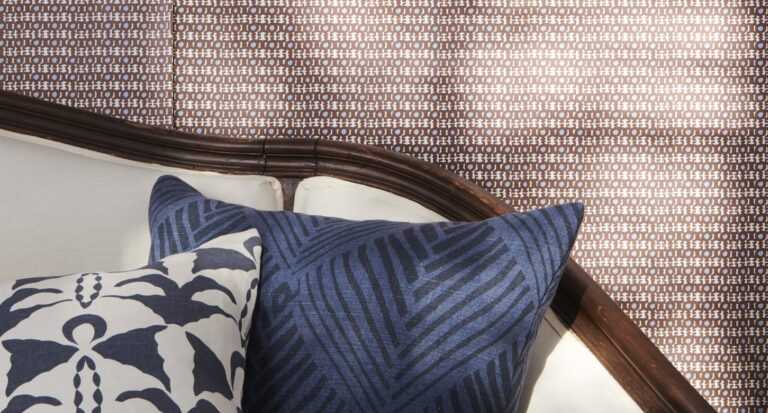 "Capri was inspired by an Italian mid-century botanical sketch, which I have kept in my inspiration file for many years. The sketch captured the vibrancy and musicality of Italy. My take is modern but feminine, with a strong rhythm and emphasis on shape, honouring both its inspiration and the Italian town for which it's named," says Serena of the bold design that would look fabulous as an accent cushion on a couch.