Noted for its vibrant colour, texture and incredible quality of light, the unique Western Australian landscape was the inspiration behind Sheridan's Drift collection of painterly bed linen. Awash with blues from sapphire to cerulean and pastel hues, the range also conjures the sparkling Mediterranean.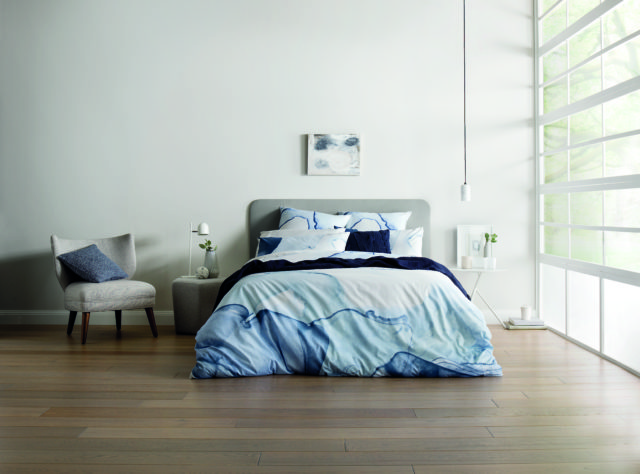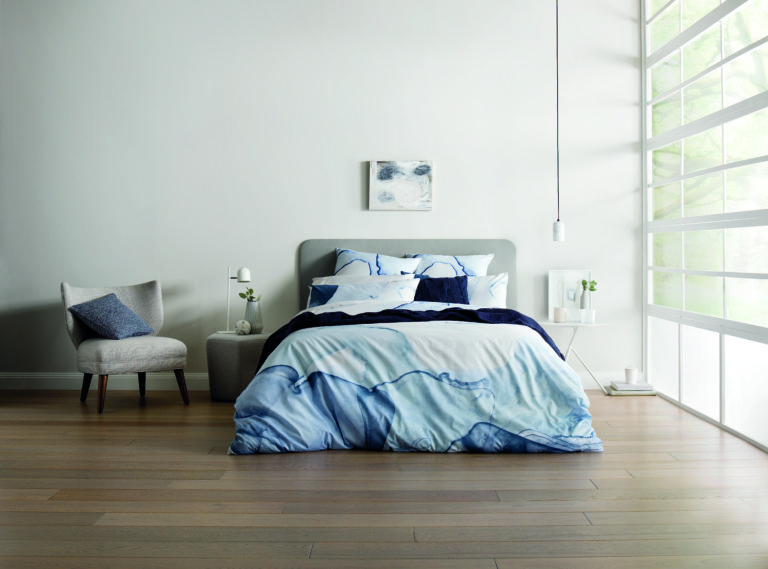 The Sheridan design team (including in-house artists and designers) travelled to Australia's west coast to immerse themselves in the landscape and create a range that is supposed to inspire peaceful rest.
With its hand-painted, watercolour design and use of blue (the deep cobalt is particularly stunning) our favourite pick from the new collection is the 'Lake Cave' range. Like art for your bed, we love the abstract, painterly feel of this design – the print reminds us of an aerial view of where the ocean meets the land.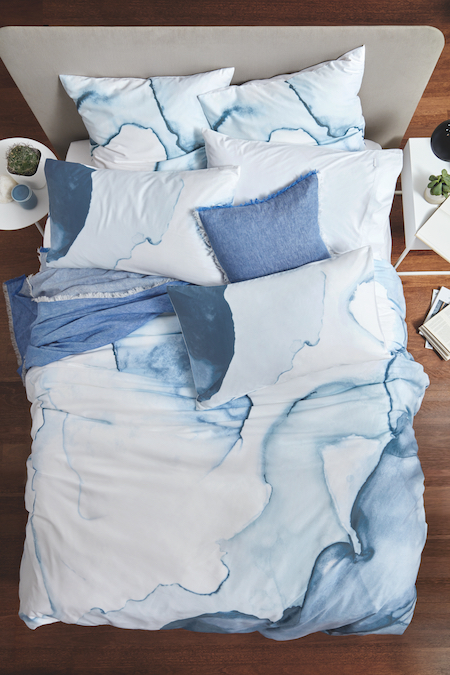 The bolder, more abstract 'Valetta' design is pretty gorgeous t0o – it's a touch more masculine. Printed on 100 percent cotton sateen, the design's background of crisp white is complemented by super-sized brushstrokes of midnight blue.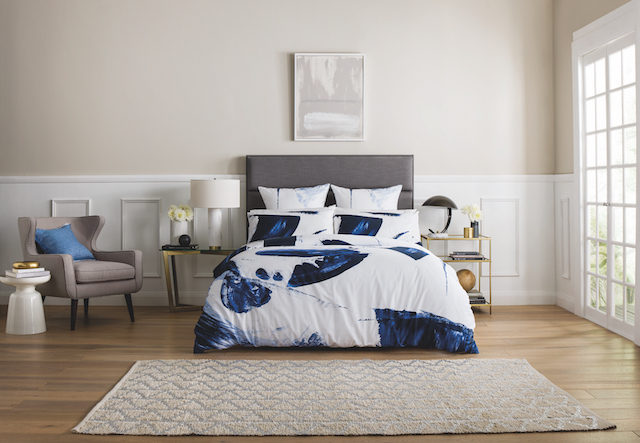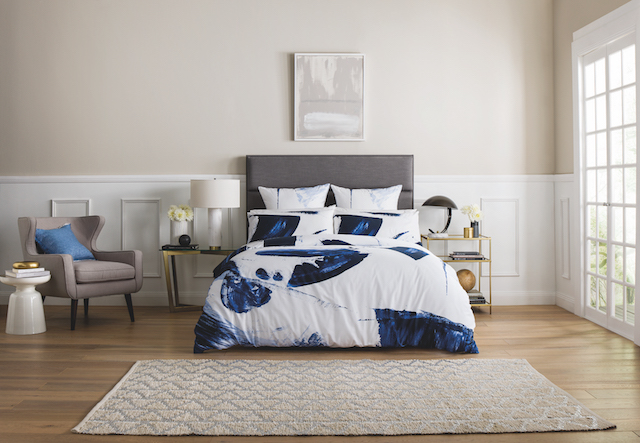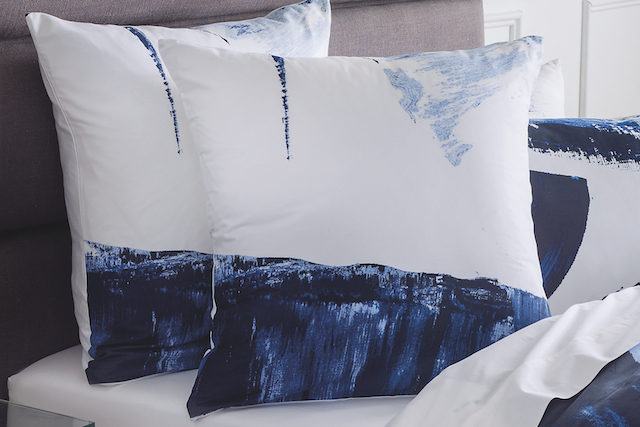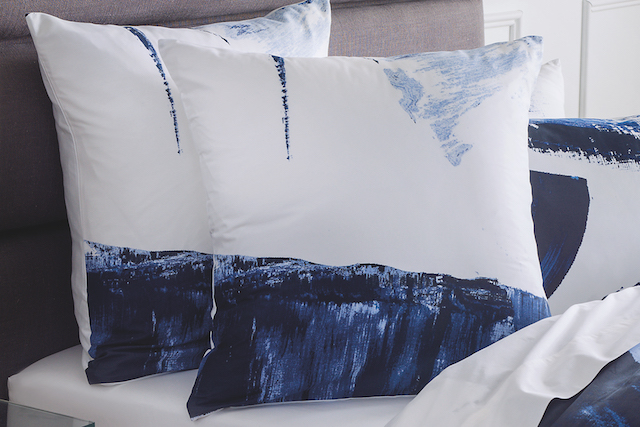 A more traditional design, 'Winthrop' is a soft, pastel floral featuring sand, white and pale blue tones made out of a woven Jacquard.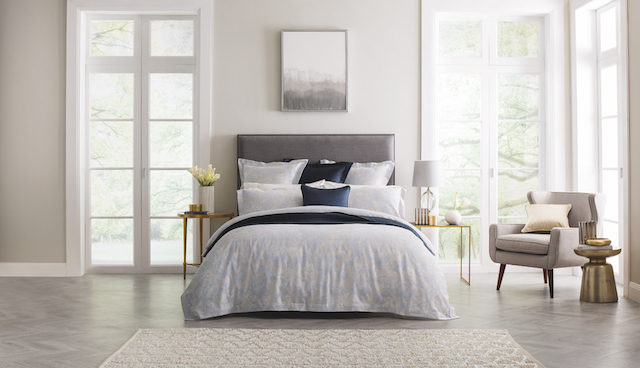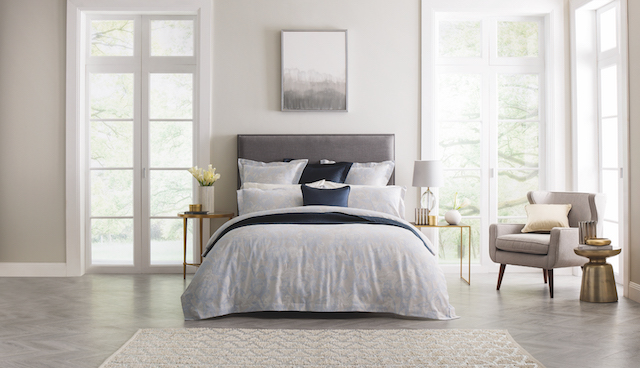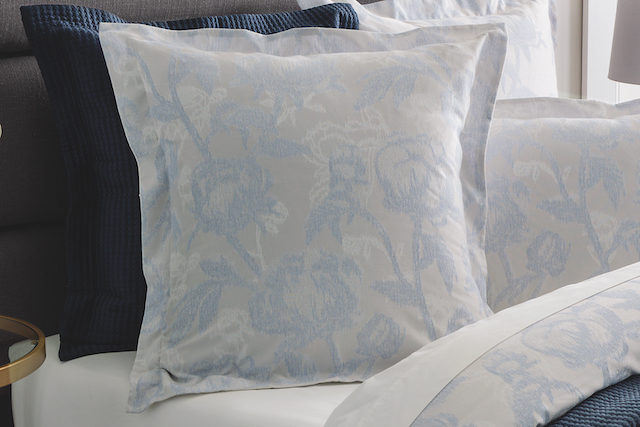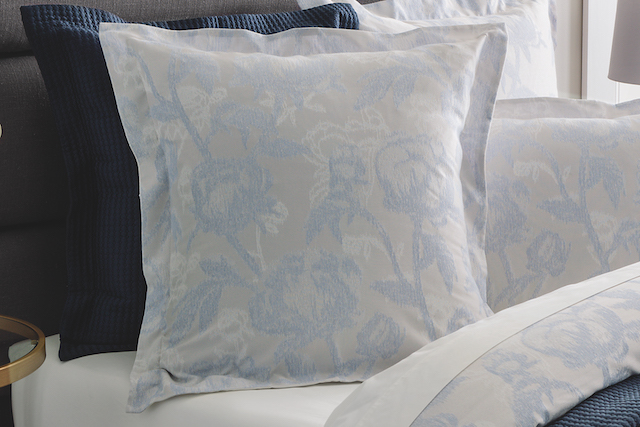 Shop online.