Last night on The Block. Oh. My. Goodness!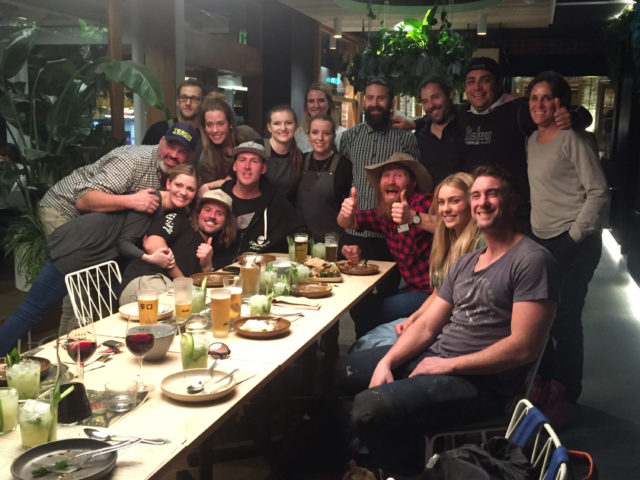 The big dob and a $10k reward
So Jason dobbed on Josh and Elyse for having a gas stovetop too close to the Caesarstone splashback which didn't meet code. Not only were they told they had to replace it with induction, the judges took half a point each off Josh and Elyse, bringing their score equal first with Jason and Sarah. And then Scotty awarded the underdogs $10,000 for coming joint first. Dobbing really paid off for Jason and Sarah! But AWKWARD!
The buyers' advocates don't hold back
Then it got worse, with buyers' advocates Greville Pabst, Frank Valentic and Nicole Jacobs doing a tour of the houses and giving their opinions and they didn't hold back, ruffling more than a few feathers. While most of the feedback was positive, some of it was definitely not! Let's recap!
Nicole said Jason and Sarah needed to pick up the luxury in their master suite. Greville said they'd missed the mark and it was almost like the downstairs was done by someone else.
Nicole thought Hannah and Clint's three fridges would be bad for the power bill. Greville also noted the too-small fridge.
Greville would have preferred Ronnie and Georgia's formal loungeroom to be a home office and he didn't think the hidden TV had been well executed.
Then it came to Sticks and Wombat. Neale Whitaker may have called their aesthetic 'raw luxury' but the buyers' advocates had more than a few issues with it. Greville thought they'd missed the mark and had an identity crisis. He said there were too many contrasting styles, it was too blokey and they needed to make some urgent changes and soften it to appeal to more buyers. Nicole thought the bedroom was a little confused with several periods in one room. Frank said the bathroom was probably too big, making the second living space too small. Nicole said the buyers would either love or hate the kitchen and that she probably didn't have a buyer for their house. Greville said he didn't want to show his buyers their house at all. But he did say it was redeemable.
And Josh and Elyse? No negatives at all, it seems!
Personally, I maintain that the buyers' advocates have a really useful role to play on the show and it looks like Sticks and Wombat are going to take their feedback on board, hopefully to their advantage.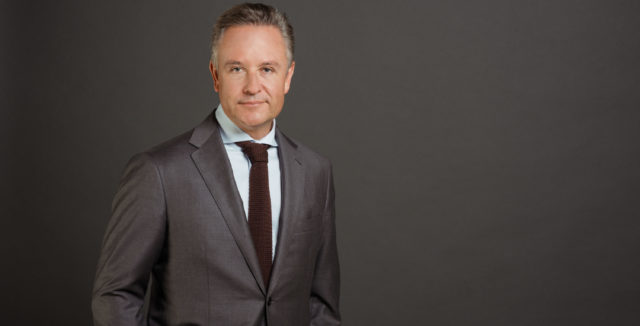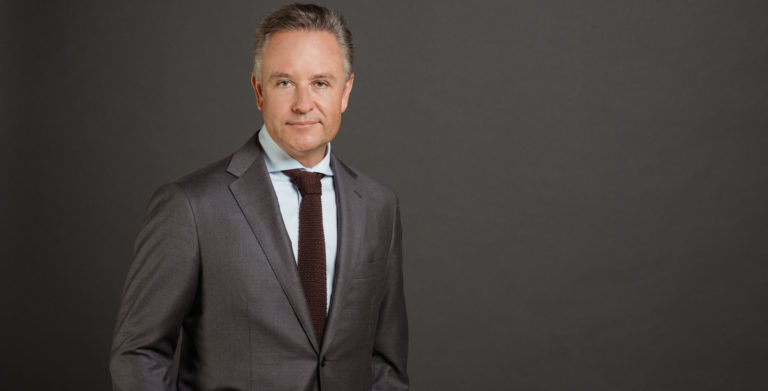 Here, Greville (CEO and Executive Chairman of WBP Group) recaps his opinions on each house from last night…
This season of The Block we are seeing beautiful period homes being renovated in Elsternwick. As you all know, I have a passion for established housing, not just because of it aesthetics; it time and time again returns greater capital growth to my buyers.  
It has been a long time since we have seen houses being renovated on The Block, which makes this season extra exciting. Traditionally, period houses have high ceilings, wide hallways and beautiful cornicing detail. Seeing these features brought back to life again in an area with many heritage listed homes is really inspiring for the home renovator.  
The Elsternwick area is quickly becoming more popular and we have lately seen many people move to the are from neighbouring suburb, Elwood, due to house prices having a lower asking fee of approximately 10 per cent for a larger block of land.  
The Block houses are perfectly located just a short walk to two shopping strips, Glen Huntly Road and Glen Eira Road, where you will find two of Melbourne's best restaurants, Attica and Bang Bang. The proximity to cafes, shops, the Ripponlea Gardens and public transport will increase the value of the properties.  
There are good schools in close proximity, including Caulfield Grammer and Wesley Collage, which makes Elsternwick a good investment area for families.  
Last night on the buyer's jury, the contestants received my true opinion on the renovations completed to date with the aim to help them reinvigorate these old houses — reaching their full potential. My job is to advise on exactly what a buyer expects to see in a property of this calibre; my eye is scanning the finishes, layout and quality of materials. Everything needs to be perfect to get the big dollars on auction day.  
Ultimately, Ronnie and Georgia scored best from the judges (by half a point!) and won $10,000.
House 1 – Jason and Sarah  
Kitchens sell homes and in my opinion Jason and Sarah nailed it in this room. They have incorporated beautiful integrated appliances, which creates a sleek modern look that many buyers are looking for. I also love the mix of materials in their kitchen island where they incorporated both stone and natural materials like timber.  
Walking up the stairs to their master bedroom, unfortunately this luxe feeling disappeared. The master suite was not well executed and it felt like it was done by someone else as it did not match with the high-end finishes in their downstairs area, but if they go through this room again, it can easily be fixed with a better choice of materials to match the downstairs rooms. 
House 2 – Hannah and Clint 
This couple has gone for a luxe feel that I think works quite well throughout their entire house. They were the only couple who created a division between the dining and living rooms, which is a trend that is currently occurring in modern design.  
The main thing that I believe this couple will have to replace straight away is the tiny fridge and freezer they have chosen in their kitchen. The house has five bedrooms so this tiny fridge is a disaster and it will not accommodate the people living in this house.  
House 3 – Ronnie and Georgia 
Lighting is critical these days, especially in large homes with an open floor plan. Dividing up lights can make an enormous difference in creating mood from zone to zone, and Ronnie and Georgia managed to do this really well in their kitchen, living and dining area. This is one large space that has a nice flow and is perfect for a family, but they have still managed to make it feel like three separate areas each with a unique functionality and feel. The concrete island is a huge trend at the moment and they have created a modern kitchen that not only is beautiful but also practical.  
I was not so impressed with their second living area, the idea in theory is good, but the concealed TV and theatre room has not been executed very well. To be honest, this property would be a more attractive listing if this space was created to be a home office, because apart from the small alcove next to the kitchen, there is no space to work from home.    
House 4 – Sticks and Wombat 
Walking through this house I just felt that they are going through a bit of an identity crisis and have still not figured out their own style 100 percent, nor who their potential buyer might be. At the moment, there are too many contrasting styles, including Japanese, contemporary and masculine – it's a real blokes' house.  
Looking at the rooms they have finished so far, I am worried for the guys. Their place has tons of potential as all their finishes are excellent, but they need to simplify the overall flow and incorporate some softer elements in order to make it more presentable. The foundations are there and if they take the feedback on board I will change my view on taking my buyers through.  
House 5 – Josh and Elyse 
This is the only couple who have a proper study in their house, demonstrating a deep understanding of potential buyer needs. A home office trumps an extra living area any day in today's market, as many professionals tends to work from home a lot.   
I also really enjoyed the beautifully executed kitchen, living and dining area that has a really nice flow and luxe feel. The only thing that could have made this space a tiny bit better is if they would have chosen an integrated fridge and freezer instead of a freestanding one that can come across as a bit bulky.   
I am more excited than ever to see how this season plays out, with the houses being over 300sqm, the kitchen alone being about 20sqm, they are one of the best in The Block history.  
It will be very interesting to see how the contestants hard work pays off on auction day. Many rooms are yet to be revealed and we all know that it is not over until all the tools are down.