Sponsored by Wallcreations.
Wall decals, and even removable vinyl wallpaper are nothing new, however being able to design your own, with your own images, to fit your exact space, in four easy steps online, is!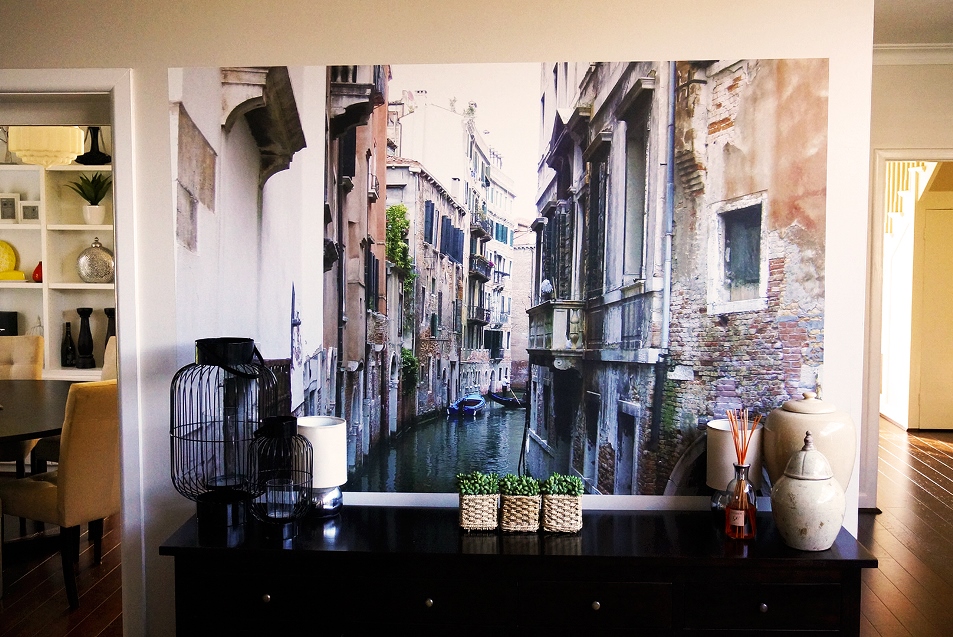 This is what Australian online business Wallcreations can offer you and customers are having great results, from bringing their favourite holidays home with them, to creating the feel of the ocean or a movie theatre, or their own customised gallery wall. The possibilities are endless for your home or office.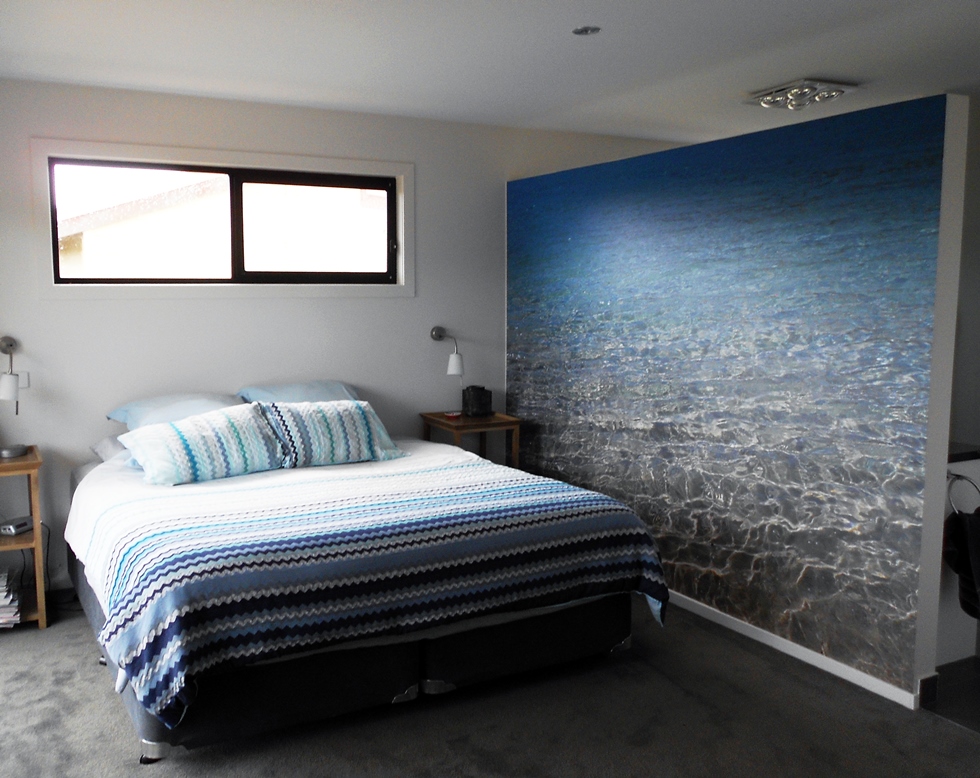 With Wallcreations, you have the option of editing your own personal photos or choosing from a library of online images. The end result is made from high quality, self adhesive, removable vinyl that is easy to apply, reposition or remove. And you know how big I am on renters being able to create a space which reflects them and their personality, without getting in trouble with landlords or real estate agents!
Wallcreations' graphics are an ideal alternative to wallpaper and paint, as they can cover an entire wall and not damage it when they're removed. Think something that big sounds tricky to apply? It's not, and your graphic comes with step by step instructions and a special tool to remove those pesky air bubbles. If it's a large graphic it will come in more than once piece with clear instructions of how to fit it together without any telltale joins. But if you're still not convinced and would like a professional to apply your work of art to the wall for you, they can do that too for an extra charge. Too easy!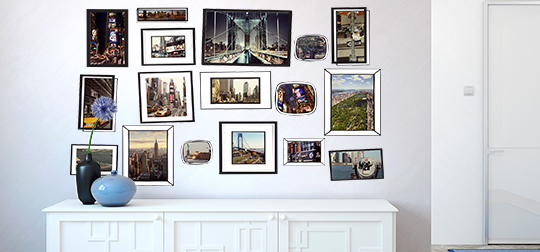 You might not be brave enough to fill a whole wall but there plenty of other, more subtle, options, from pre-cut decals for kids' rooms to photos any size you like to fit part of a wall, above a bed, on a door or fridge, you name it! Want to create the look of bookshelves full of books in a corner of your study? Or a gallery wall, or 'French hang' up your stairs? Done!
You can upload, edit, resize, add text, create a gallery wall of several photos which fit perfectly together or even a banner for a special occasion like a birthday, all online, in 4 simple steps, then wait for your order to arrive.
Got an awkward space that needs filling with something to give it wow factor? Still dreaming of last year's holiday and love the idea of waking up to your favourite European city each morning? Think the playroom would be fun with a wall-size family photo as a feature? Like the idea of your company logo on the wall in your reception area, boardroom or even home office? Like to add a movie theatre-like background to your rumpus room? Wallcreations can help you with all this. You just have to use your imagination!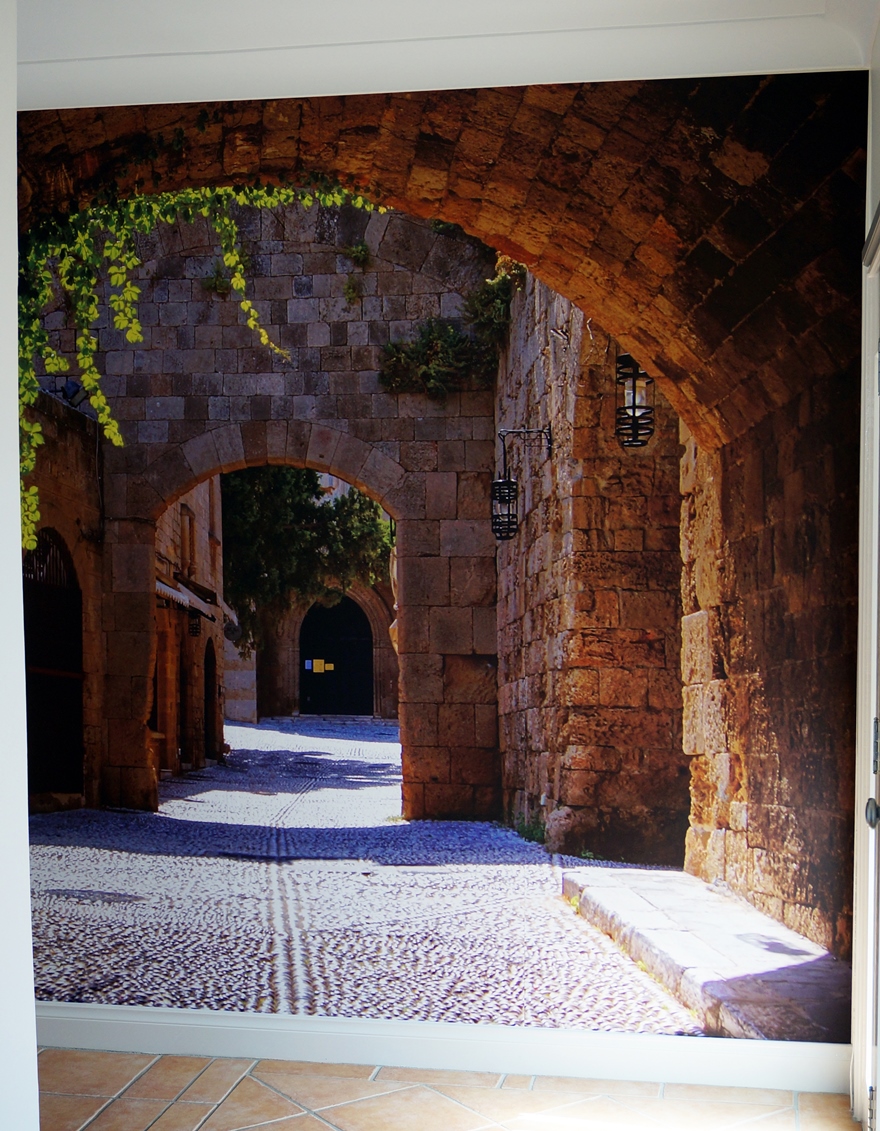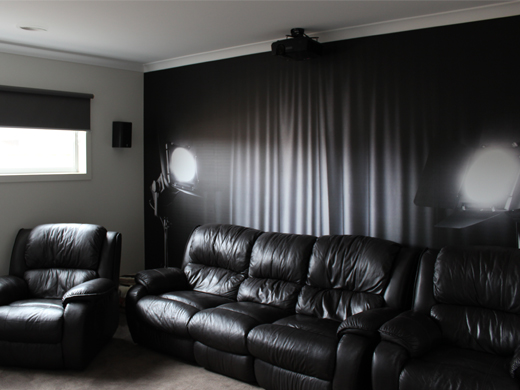 I even made sure I checked it out myself before recommending it to you. What do you think of this extra large photo from our recent wedding above the desk in my home office? It came in two pieces and was super easy to apply and line up. Yes, I'm an old romantic. What of it?!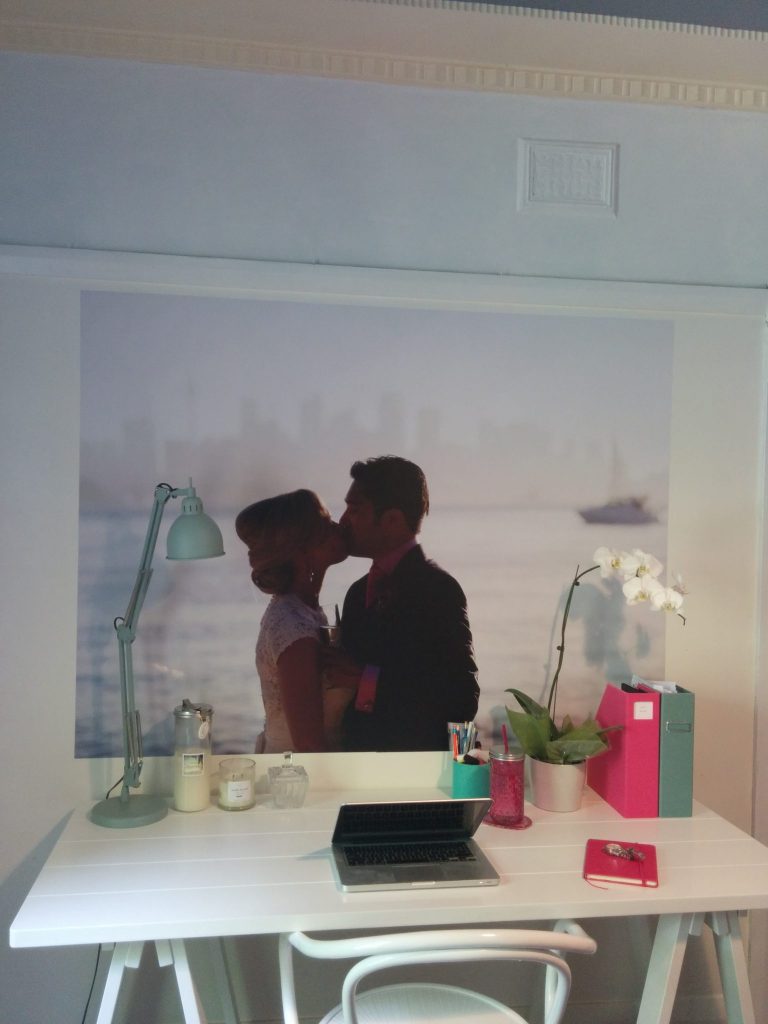 SPECIAL OFFER
Wallcreations are offering a 25% discount across all products (murals, wall art, picture wall, event banners and decals) from today until 7 February 2014. You don't even need a discount code. What are you waiting for? Start designing online now.