Purchased in May this year, this 1960's era Melbourne home stood in all its dowdy, original glory until it was renovated and flipped in just 12 weeks by close friends Emma Dixon Dean and Christine Paterson.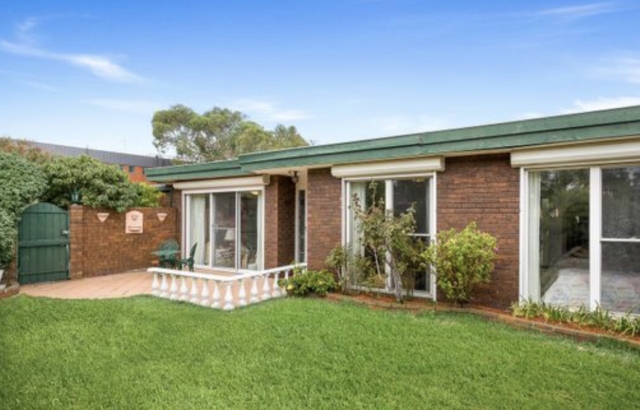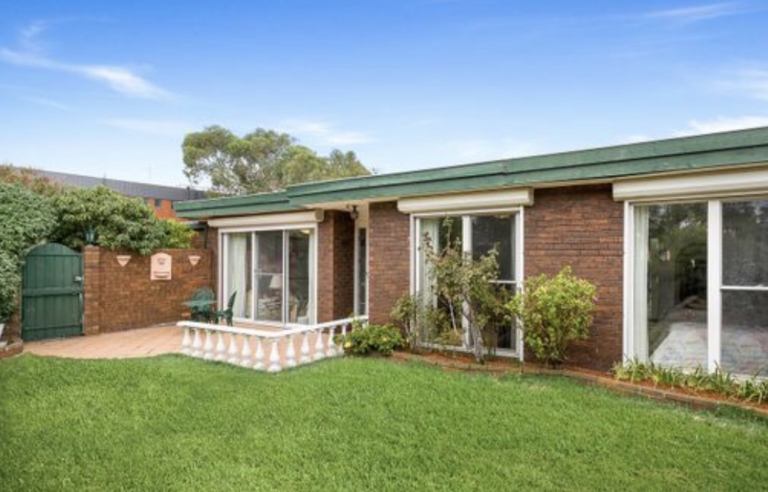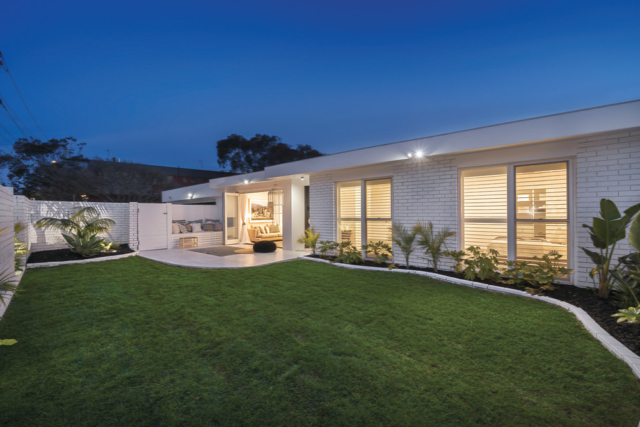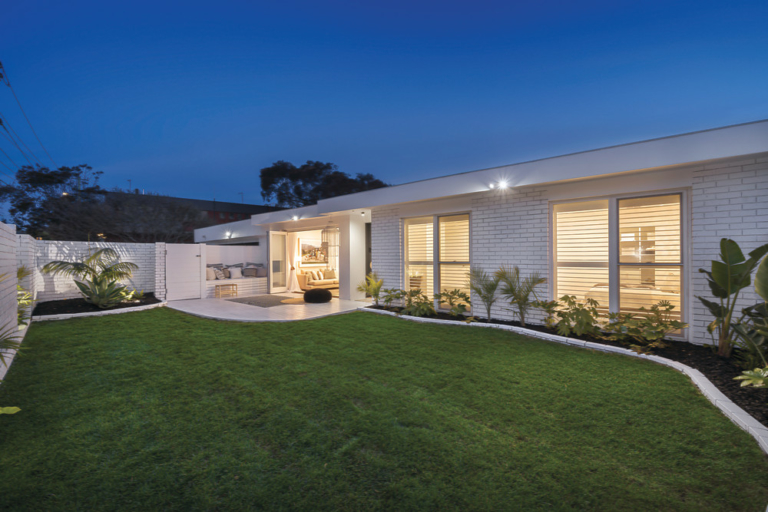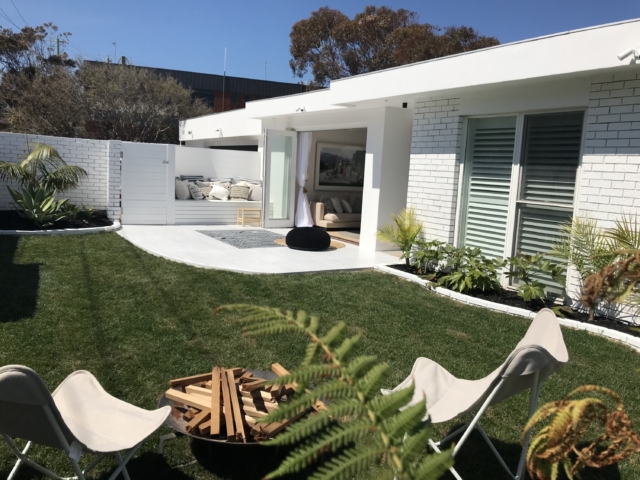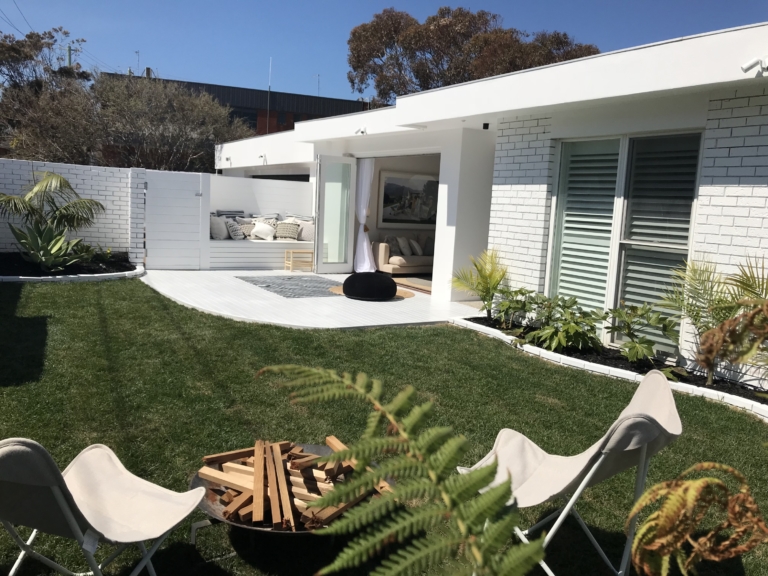 "We are two girlfriends from Melbourne who breathe everything interiors and renovations. We collaborated on our first project together and bought a little ugly duckling from the 1960's and transformed her into a Palm Springs inspired beauty," says Christine of the home that is located just four houses from the beach in the Melbourne suburb of Black Rock.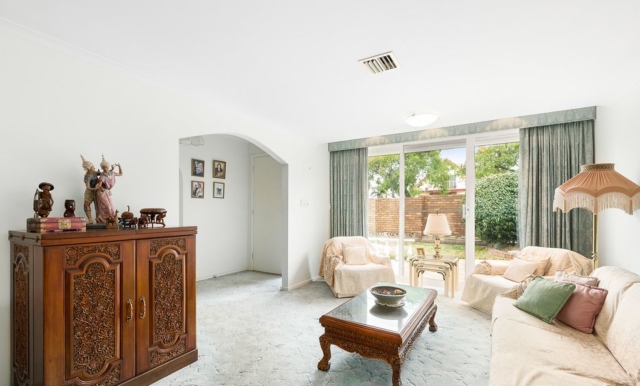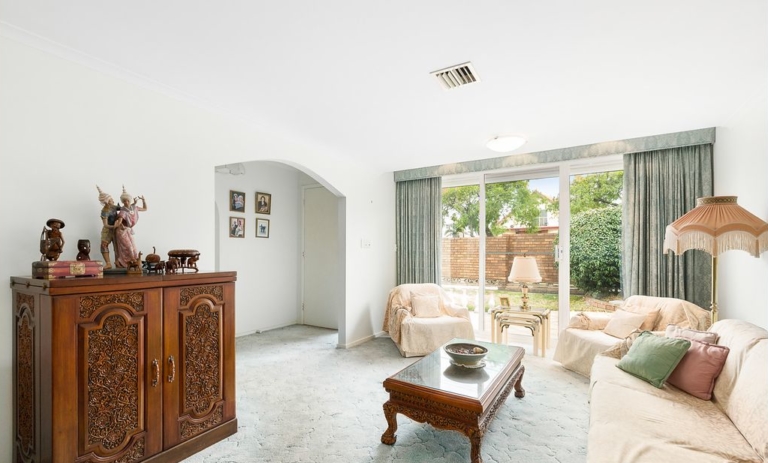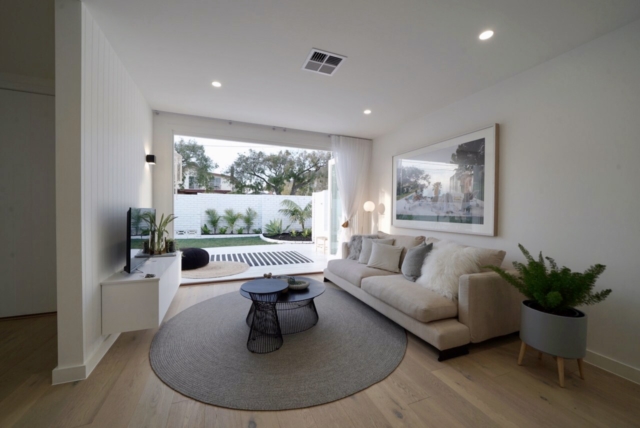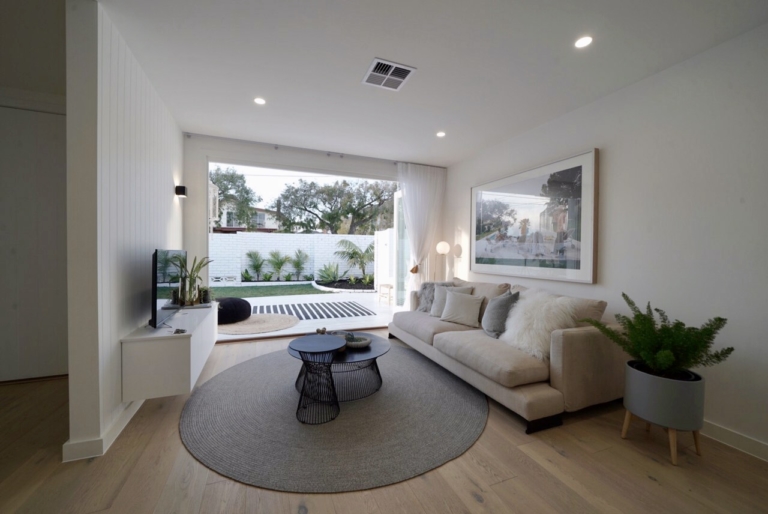 "The renovations took 12 weeks and we kind of had our own little experience of The Block! We set our budget and pretty much stuck to it but we had a few surprises once demolition started but tackled all of them! She's a totally renovated home with all the luxuries of contemporary living," says Christine.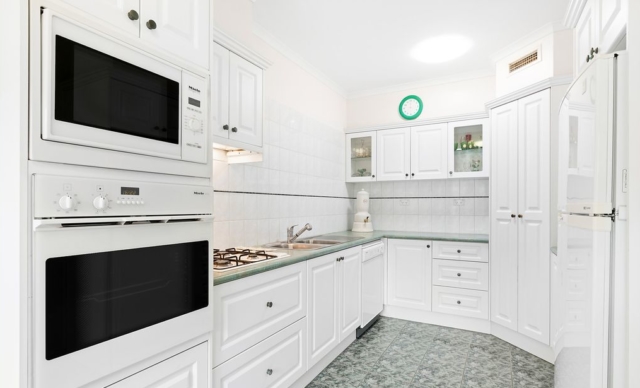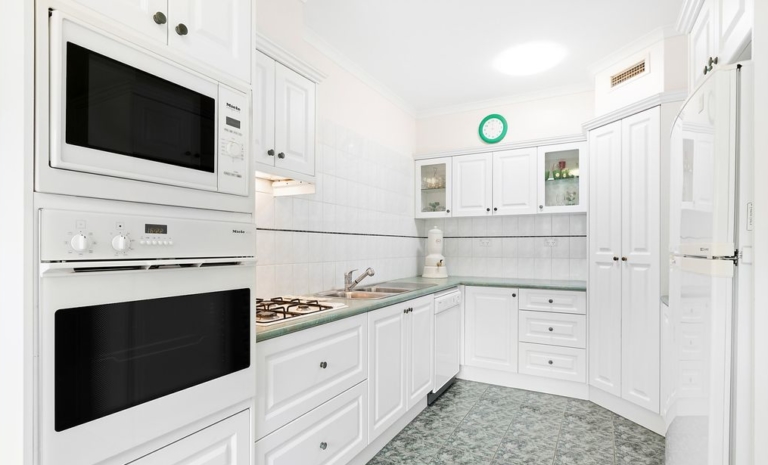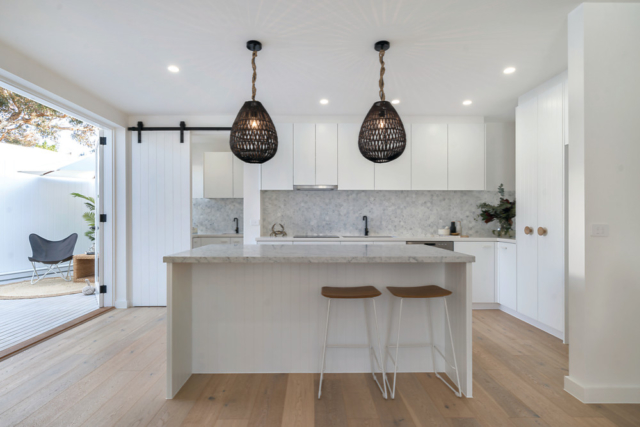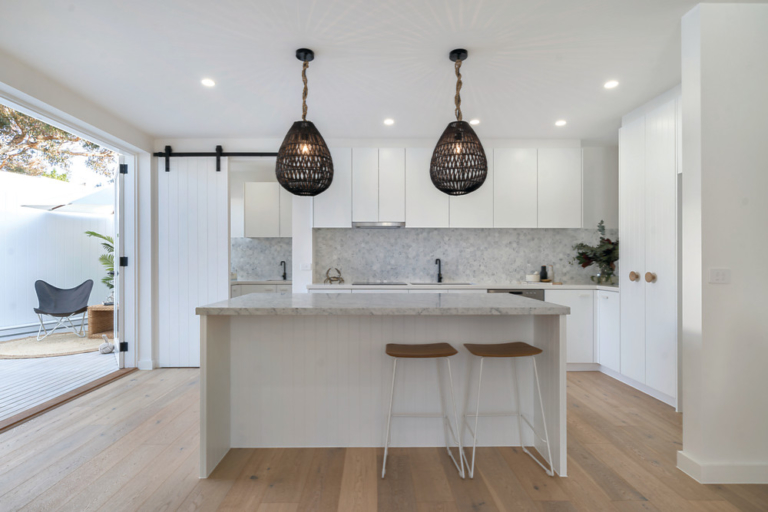 "The townhouse was built in the 1960's so we knew we had to honour her existing mid-century features but bring her back to life by exposing all of her beauty! Our inspiration was to bring a little of Palm Springs to Black Rock," says Christine.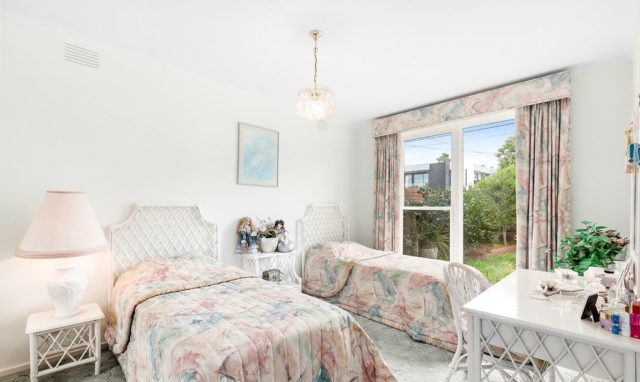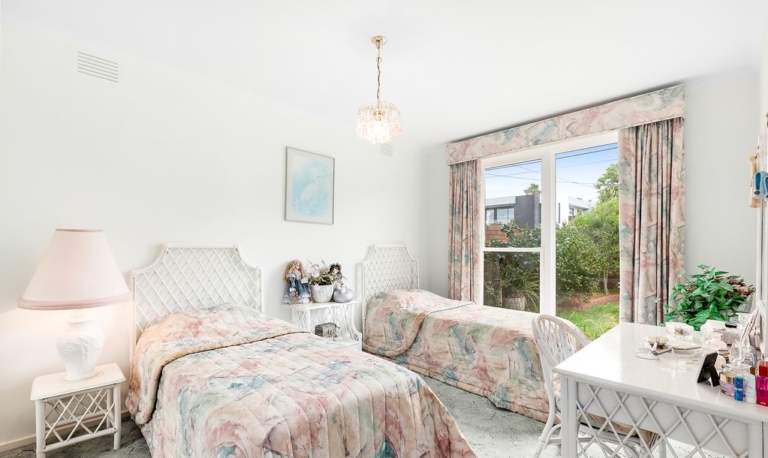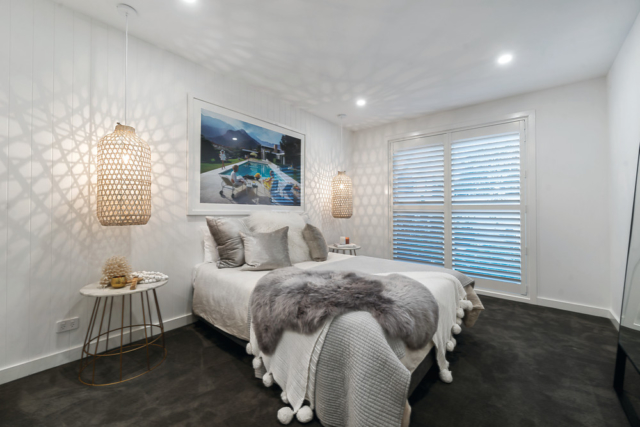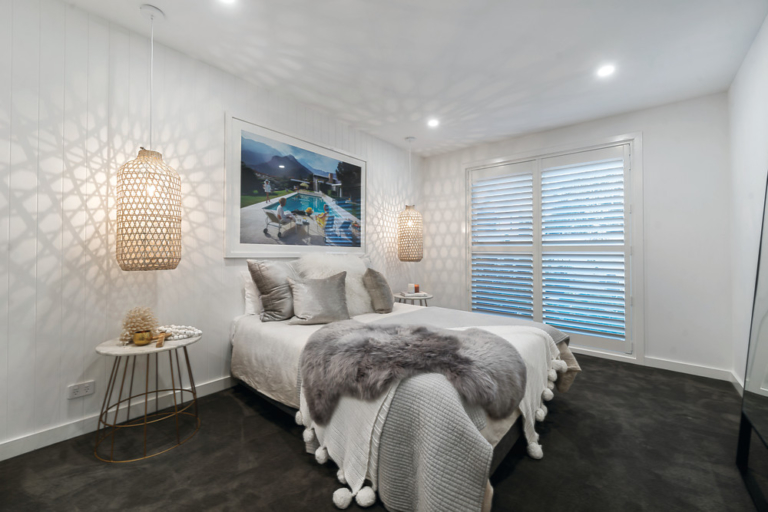 The creative duo chose to lose the outdated interior vibe while highlighting the home's mid-century details – some of which hadn't seen daylight for some time. "We respected the mid-century period by exposing the breeze blocks which were hidden behind years of overgrown weeds and revived the original bricks with a repair and paint!" says Christine."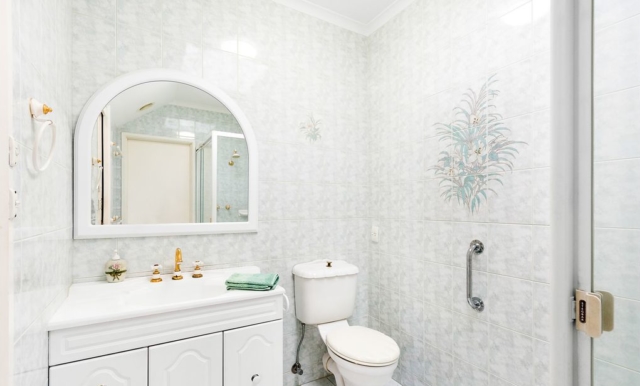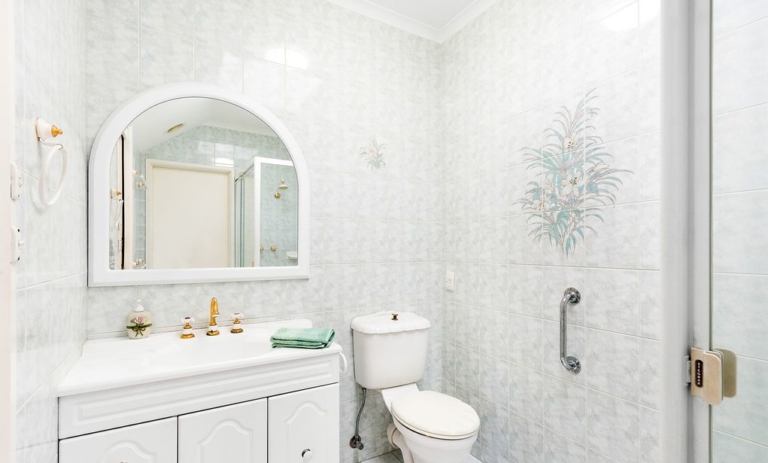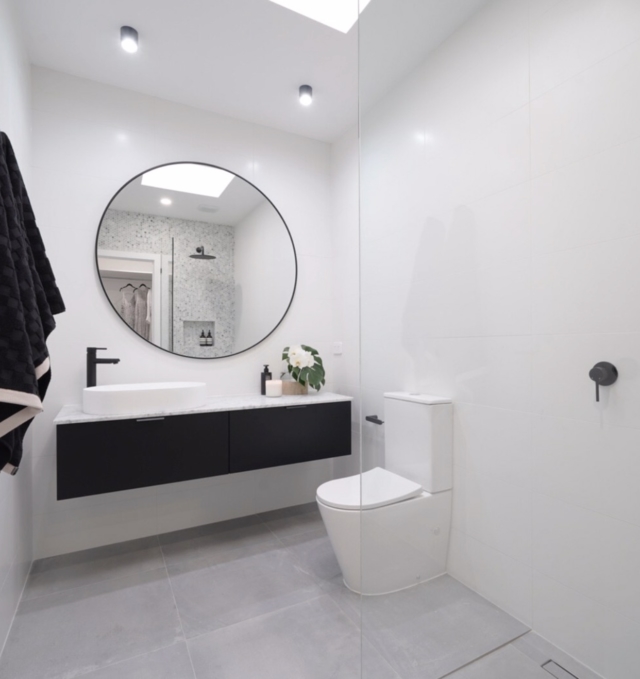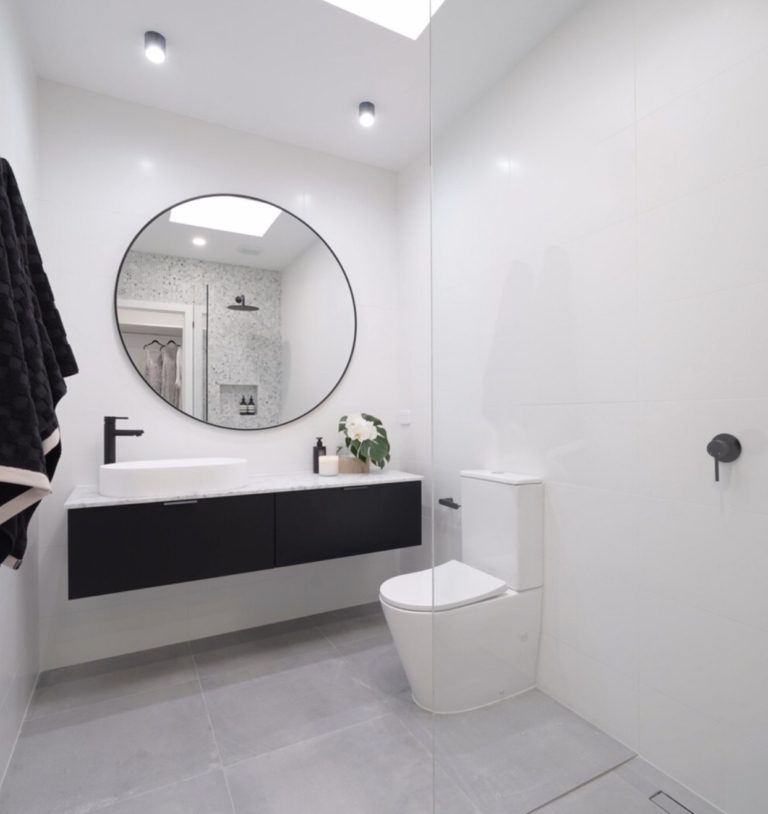 And while the home now features lots of fabulous new spaces, Christine and Emma are most proud of the way that the outdoor areas turned out. "The transformation is amazing in all areas but l would say that the two external entertaining areas are spectacular. You feel like you are on a permanent holiday which is a perfect way to live!"