The architecture of Palm Springs has inspired many an Australian home and this time it's Bendigo's turn. Open to the public as part of the upcoming Open House Bendigo program, this bespoke two-storey, three-bedroom townhouse known as 'B House' is located in an historic neighbourhood in the heart of the city on a long, narrow site. It even boasts a lap pool.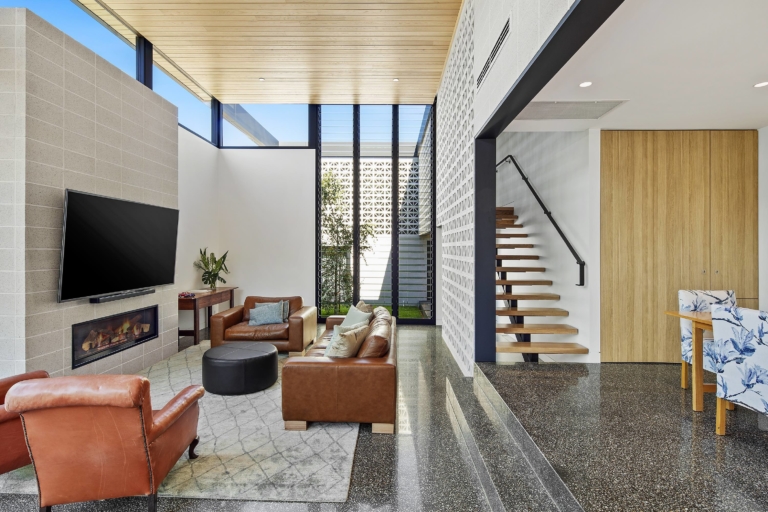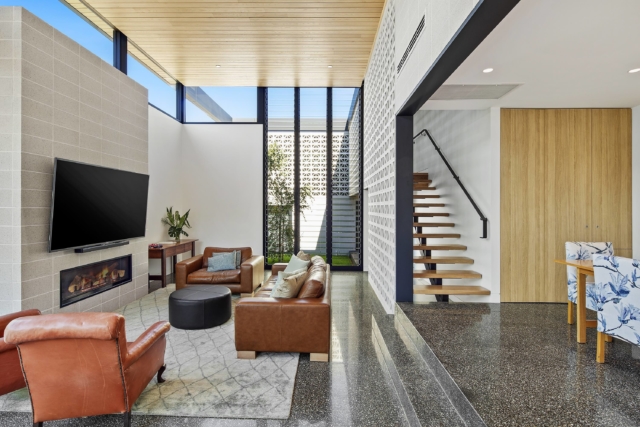 "The project unintentionally takes cues from Robert Neutra's works and the modern desert and Palm Springs style homes of the 1950's and 1960's with the floating roof planes, masonry block and courtyard style gardens. We say unintentionally because we never set out with this intention. Ultimately it was the clients' style, their artworks and desire for natural light and modern low lines that led us down this path," says architect Lucas Hodgens, director of design firm e+ Architecture.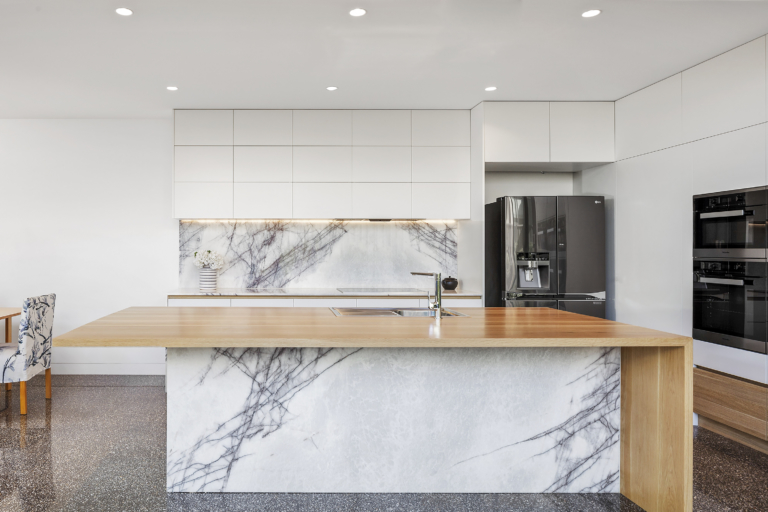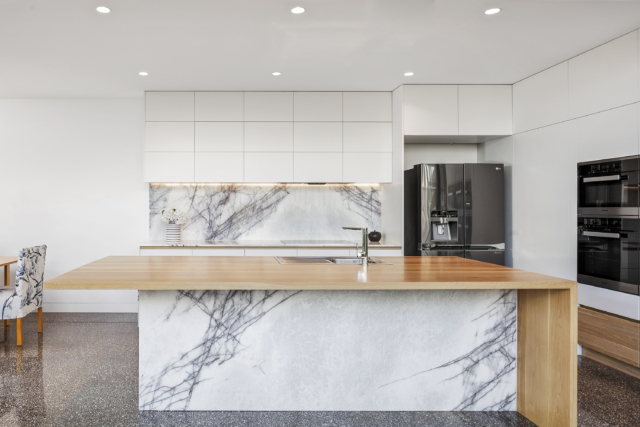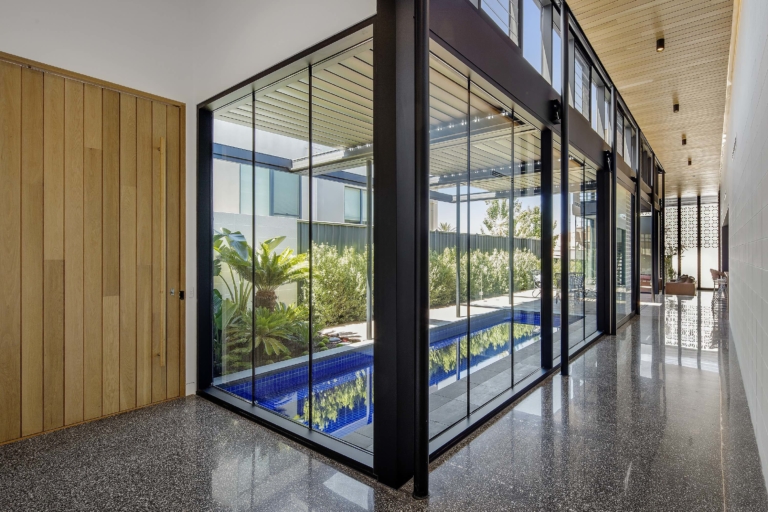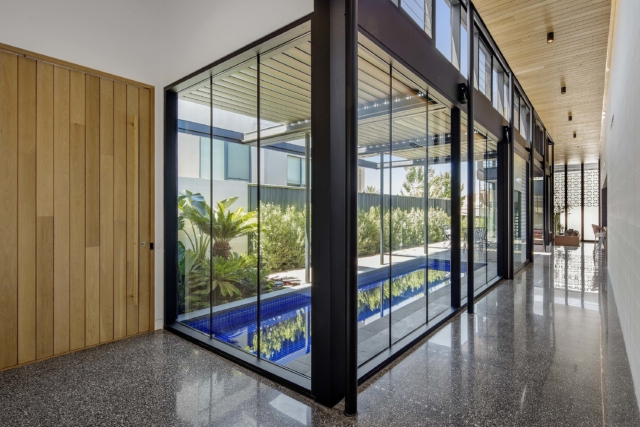 The breeze blocks are one of the more obvious Palm Springs references and they run seamlessly from the inside out. "The wedge breeze blocks create screening elements within the design, providing layering, filtered light and privacy. Several external courtyards are positioned throughout the plan including the sculptural garden allowing for private areas of the home to open onto green spaces, and for light and breezes to enter the internal spaces while maintaining security and privacy," says Lucas.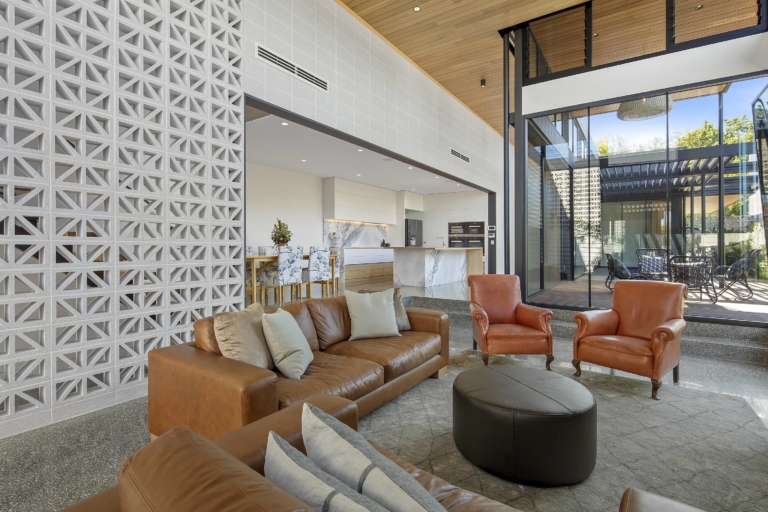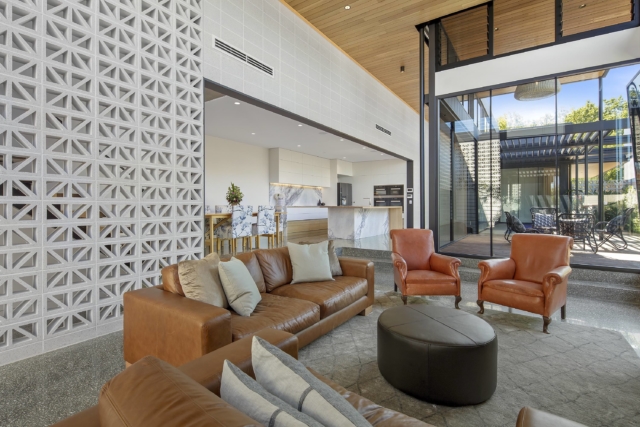 "The external solid blocks, laid in a stack-bond pattern, seamlessly flow from inside to out, and the honed finish gives a subtle texture and a juxtaposition to the polished black concrete floors," says Lucas.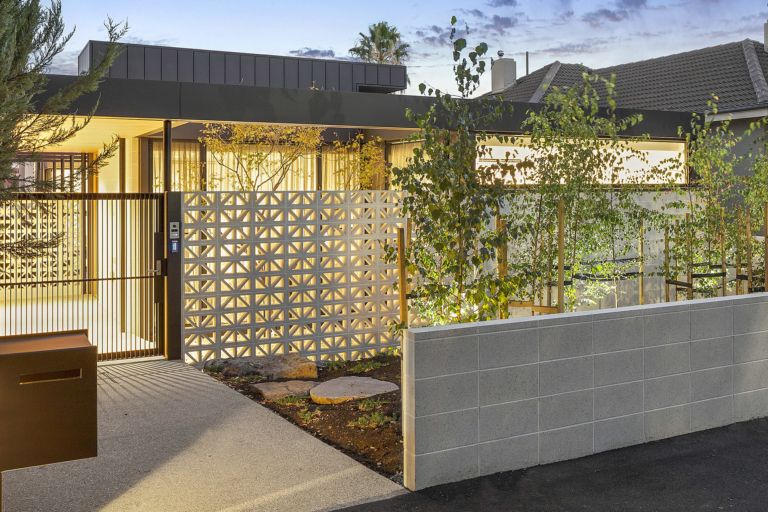 The home's overall palette of materials is a sophisticated one and it's something that really stands out at first glance. "The project consists of a refined palette of materials, selected based on the simple criteria of being low maintenance, and hard wearing, yet textural and playful in spirit," says Lucas.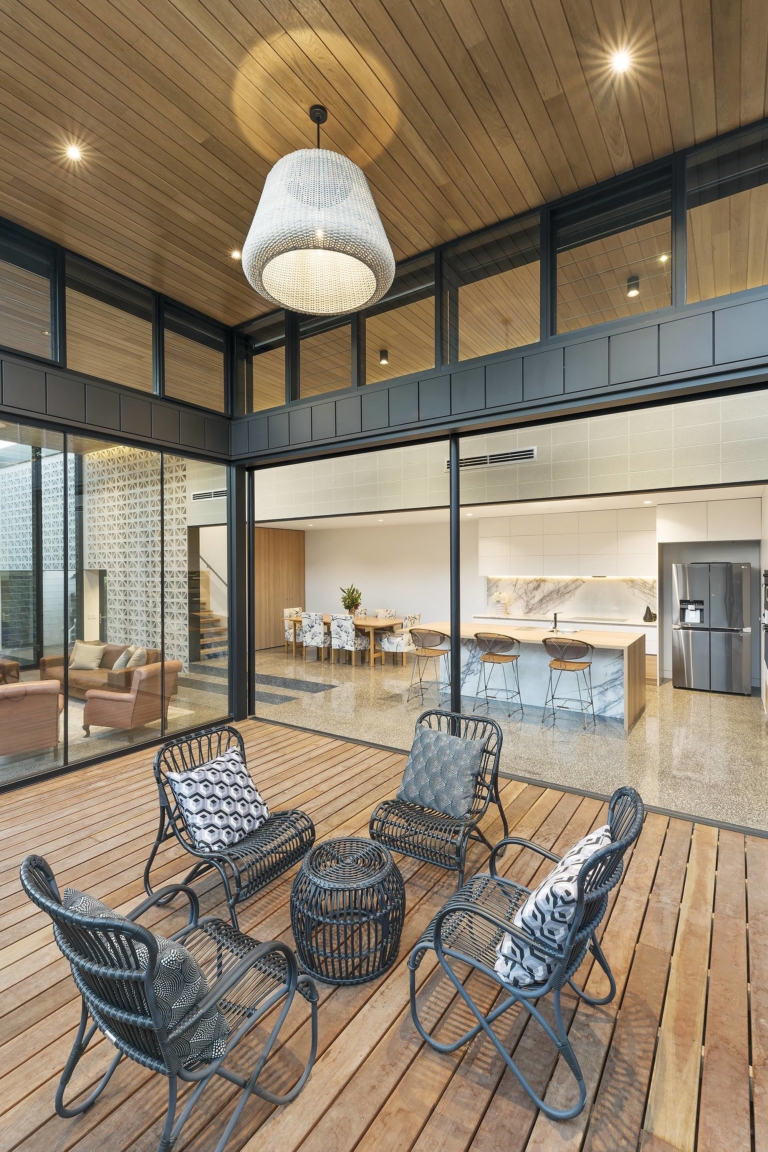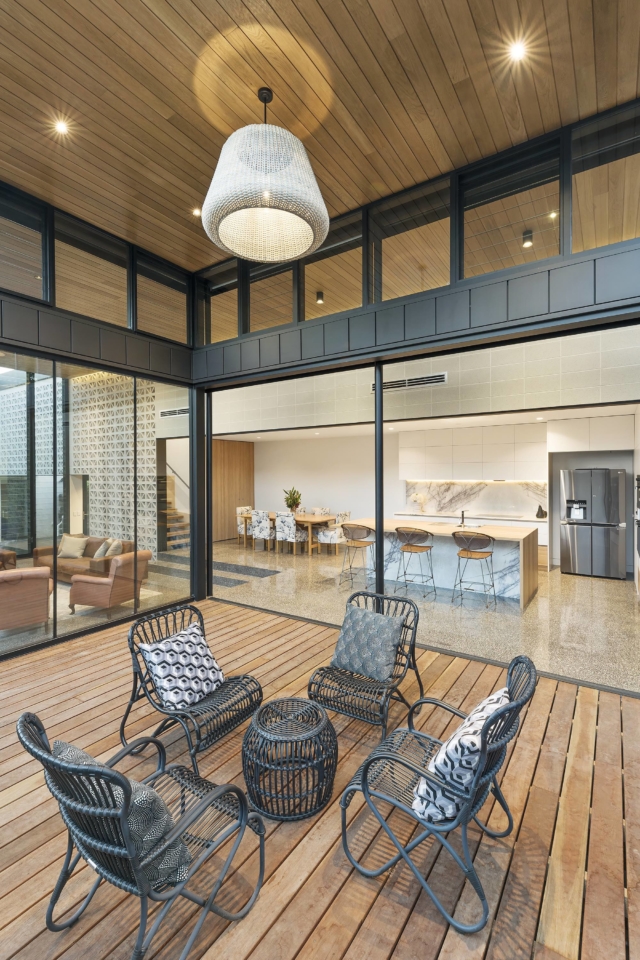 "The white porcelain blocks and wedge breeze blocks were identified early in the concept for their retro feel. The beautiful softness of the honed finish and white appearance provided a flexibility in the product that could be implemented across many elements, including the external wall cladding, solid fencing, privacy screening, internal partition walls and balustrading."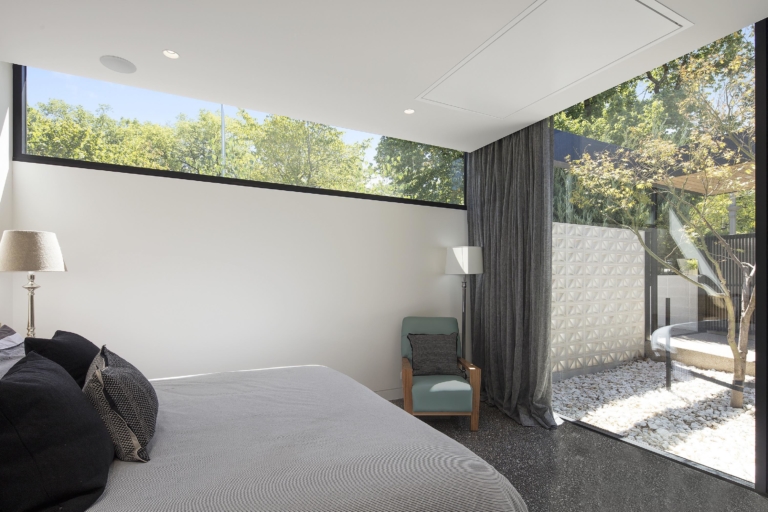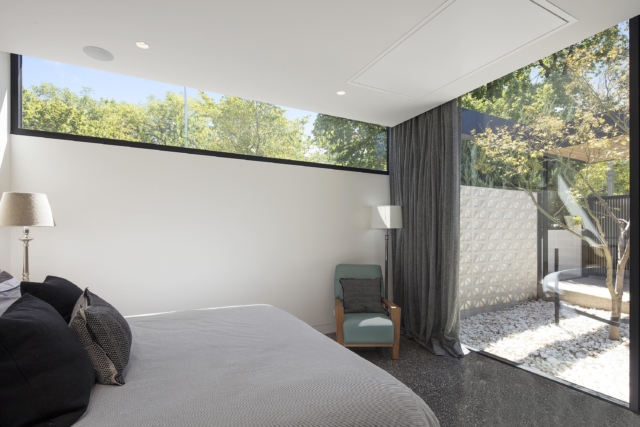 'B House' will be open as part of the upcoming Open House Bendigo Weekend on October 27-28. The full program features over 20 buildings including a series of private homes, commercial and civic buildings. Bendigo is notable for its many extraordinary gold-rush era heritage buildings.
Photography: David Petersen