Palm Springs. It's been on my bucket list for longer than I can remember. A heady cocktail of stunning modernist architecture set against stark desert landscapes with punchy colour thrown in, it's not hard to see the appeal. But, if like me, you haven't managed to set foot on that hallowed desert soil (and you're Slim Aarons sated) Richard Johnston's Palm Springs photography could be just the solution.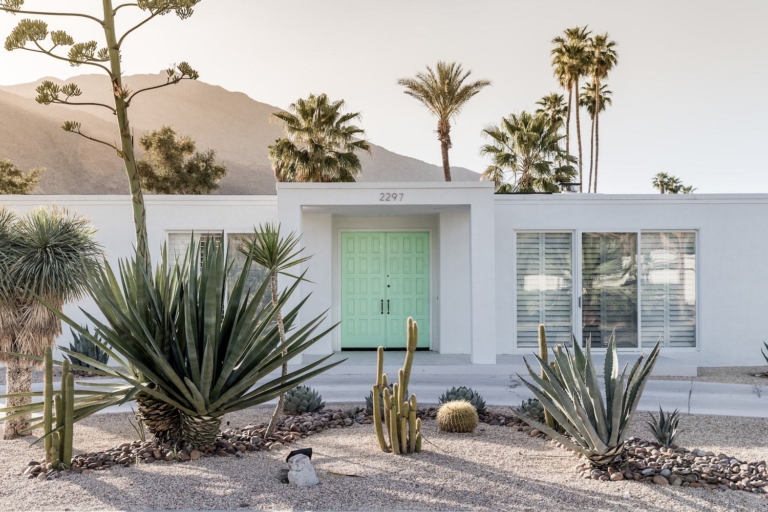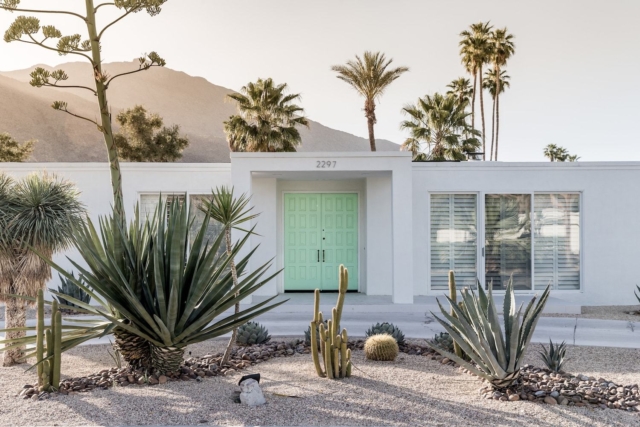 "I was drawn to Palm Springs as it's often regarded as the desert playground for the rich and famous, a place where they could come to escape the hustle and bustle of showbiz. The architecture lends itself to form part of the town's charm, I couldn't help but be captivated by the clean lines, geometric shapes and strong contrasting colours," says the Sydney photographer of his latest collection, a study of Palm Springs' doors.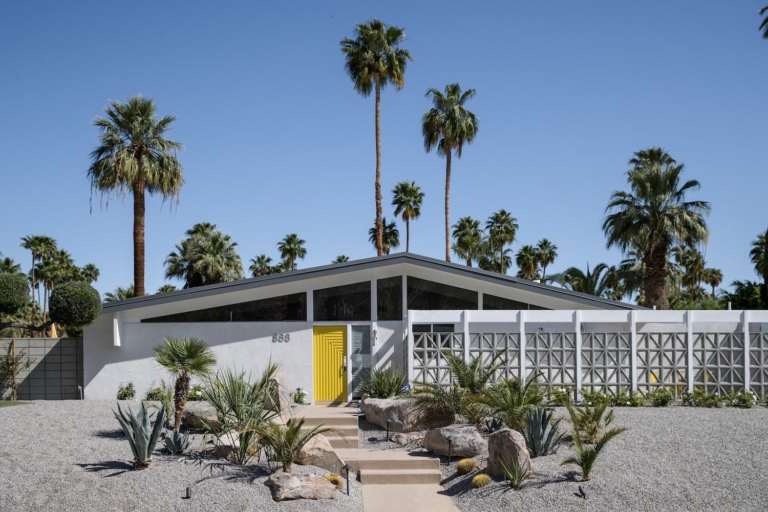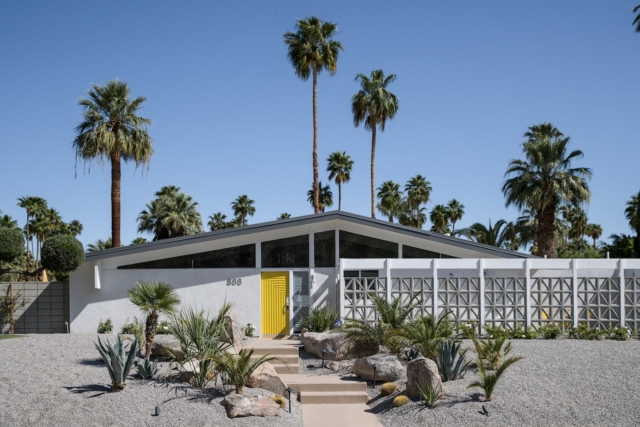 With so much visual inspiration on offer, he chose to keep things simple and focus purely on the colourful doors that pepper Palm Springs. "The bold choice of colours on the doors demanded my attention. I couldn't drive by without photographing them as they create a type of magnetism that leaves you imagining what could be behind them. With a minimal design and desert gardens, the coloured doors added additional character to the homes and made for a bright focal point in a visually pleasing image," says Richard, who sells his work under the brand Lonely Hunter.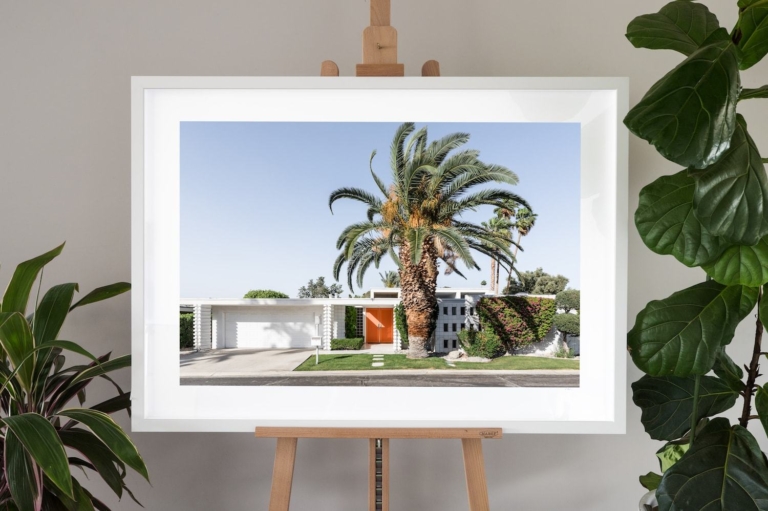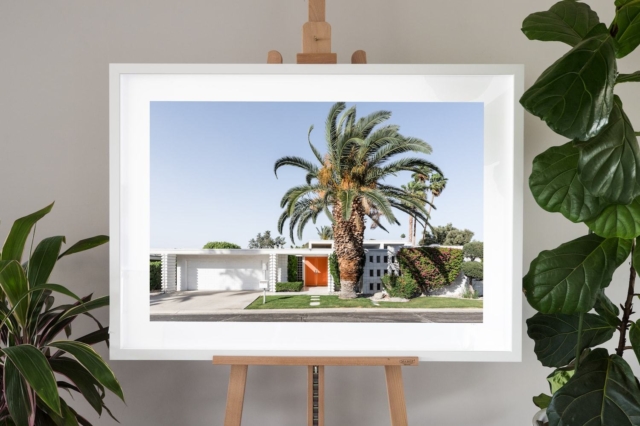 "My coloured door series from Palm Springs makes for great art in your home because the magic of the city resonates within each image. With its old Hollywood charm, mid-century architecture and palm tree-lined streets, this desert oasis is one of those places that people just seem to fall head over heels in love with (myself included) and I think it's fair to say that seeing one of these prints hanging on the wall will have a similar effect.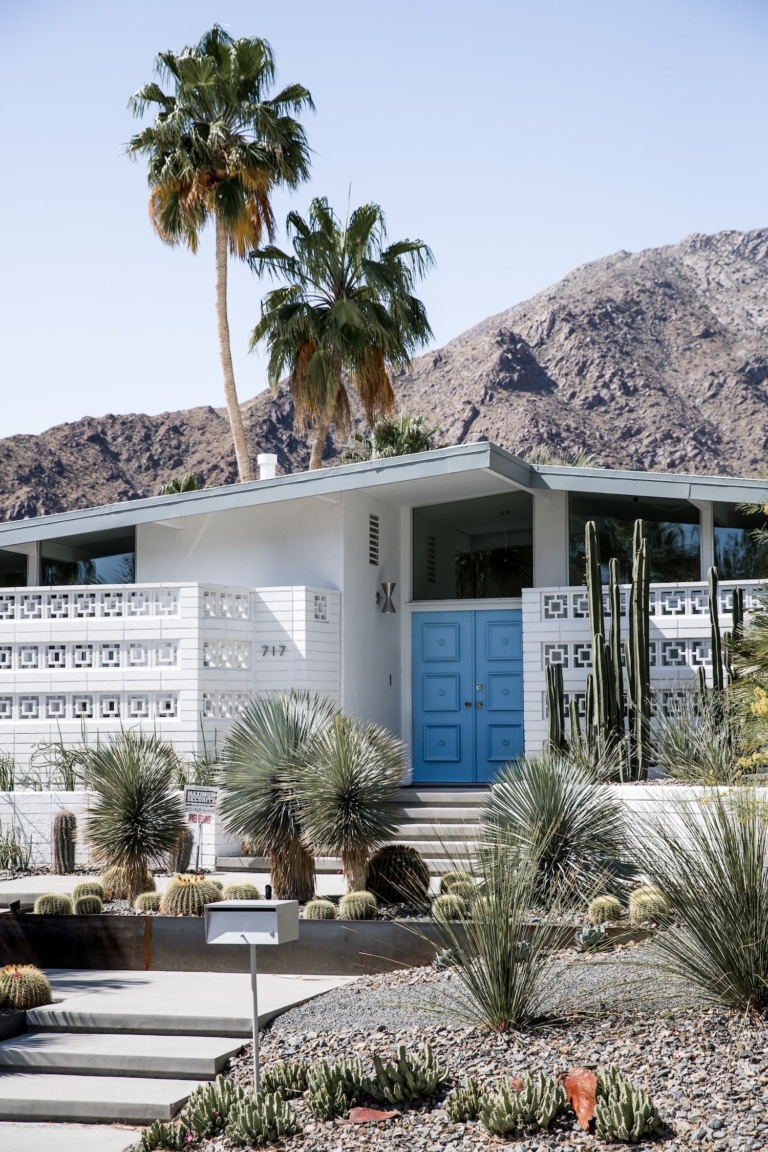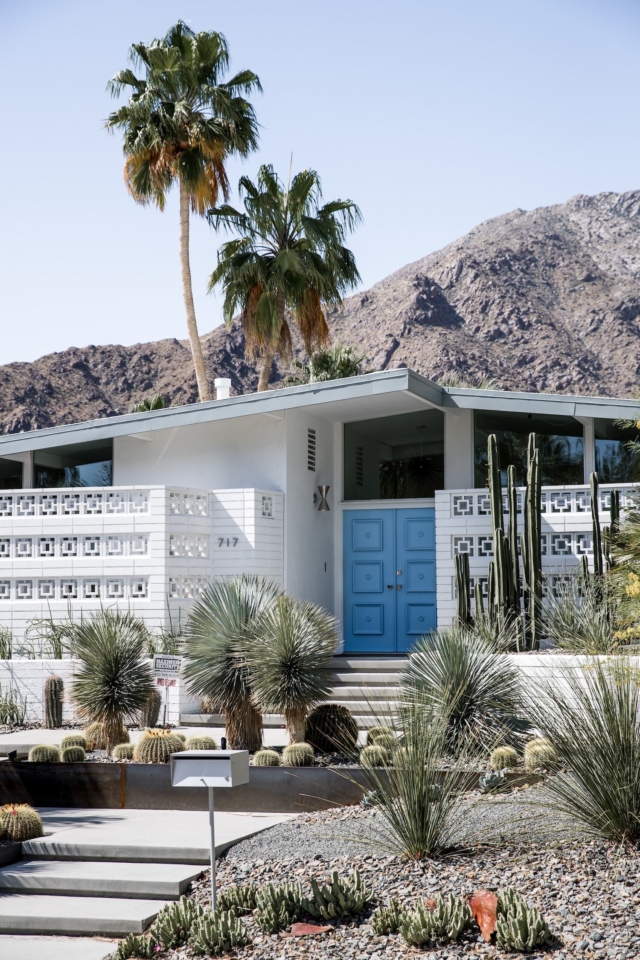 "These prints showcase some of the iconic destination's character and rich cultural history while at the same time bringing a splash of colour into your home to complement your interior space."
I for one am struggling to choose a favourite and think these prints lend themselves to most interior spaces – particularly given the framing choices that include traditional and shadow box frames in natural, black and white.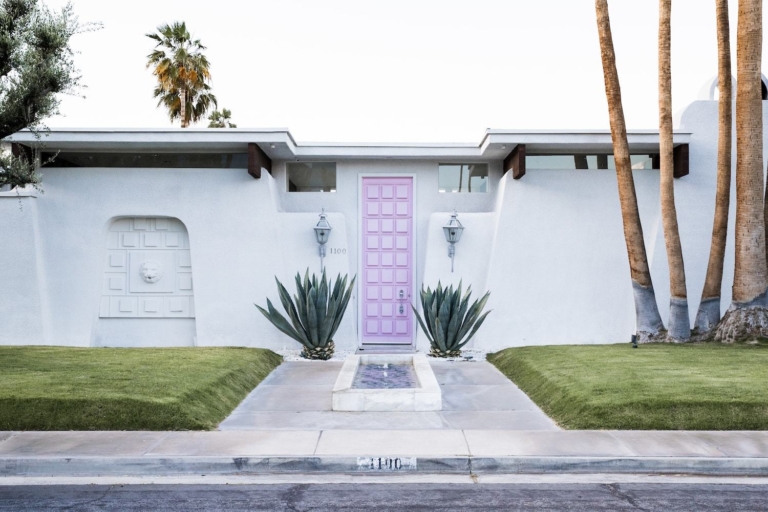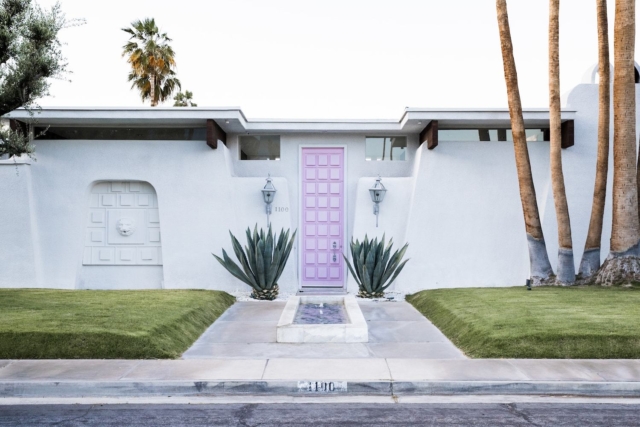 When he's not shooting the doors of Palm Springs, Richard captures the beauty of the world with a focus on the nature, travel and lifestyle realms. "People should consider photographic art for their home because although a photograph may look completely different to a painting, there is still an equal amount of thought and artistic flare that goes into helping the image convey the message the artist is trying to get across.
"The reason I enjoy the photographic medium over other forms of art is because it can be used to show how much beauty there is in the world around us. Sometimes it's easily noticed but on other occasions it goes unseen and it's not until we view it through someone else's eyes that we can truly see and appreciate it."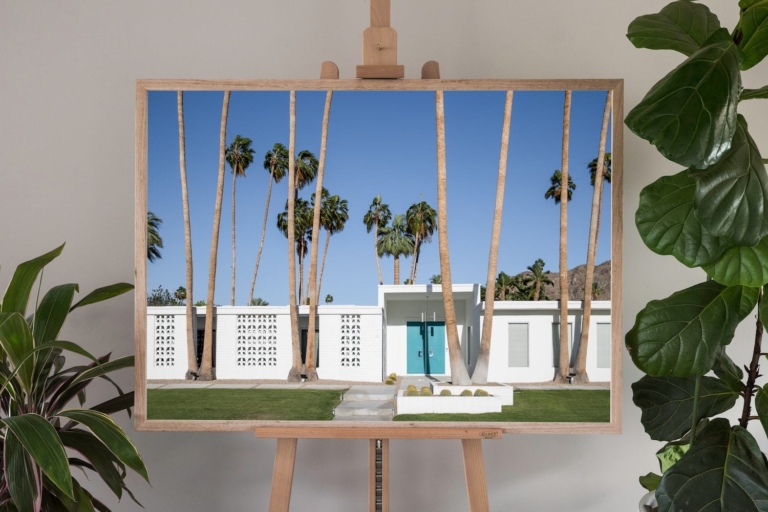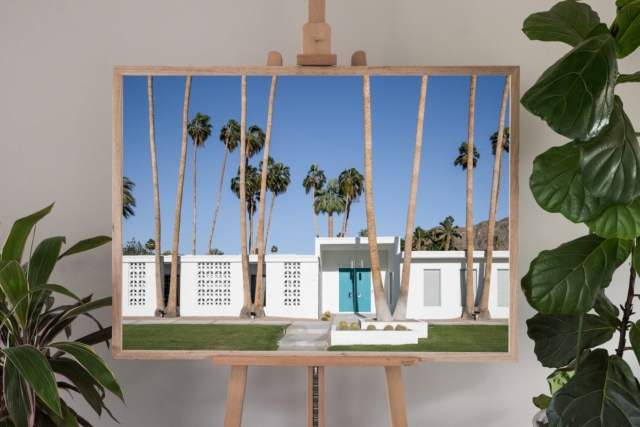 He has plenty of practical advice for people looking to make a fine art photography purchase: "If you're looking to buy a large print, for example let's use the size of 120 x 80cm for $200-$300, it's most likely that the reason it's affordable is because it's a mass-produced image and the materials used to put it together aren't of a high quality.
"On the other hand, if you're looking for a high-quality piece or a limited edition piece, the price will usually sit at the higher end of the scale. This is due to the fact that high-end materials have been used or it is an exclusive release with a limited number of copies. Fine art photography within this category will usually be accompanied by information regarding the type of paper it's printed on and the profile of the photographer. These details will usually be listed on a plaque next to the print if you're in a gallery or somewhere within the site if your buying online.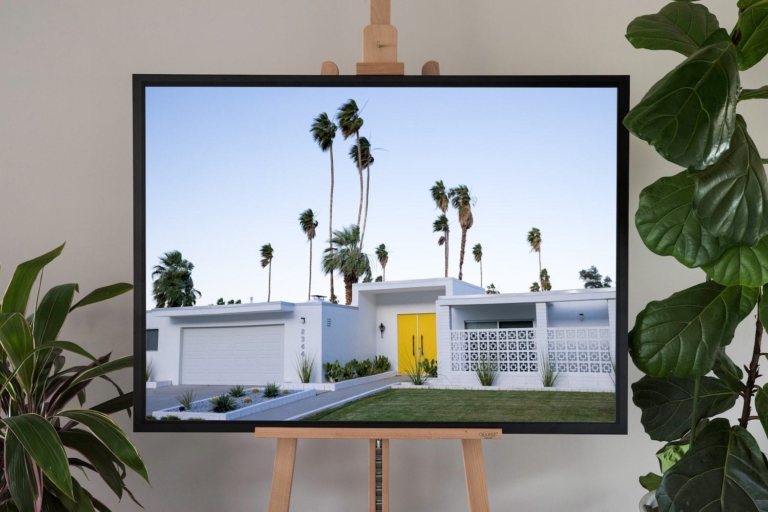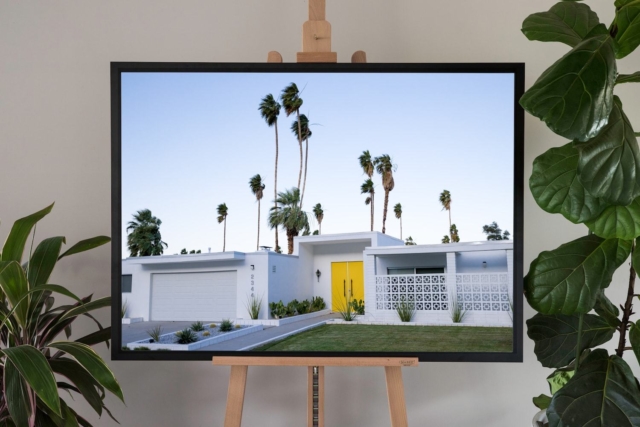 "Each photographer is different but for me, I get more personal satisfaction out of producing a high quality bespoke product over something of a lesser quality. It's for this reason that I only shoot with top of the range professional cameras, print on photographic paper with archival qualities which will last a lifetime, hand sign all fine art prints and have each piece custom framed by hand in a local studio."
Shop Richard's work online | Lonely Hunter Instagram | Lonely Hunter Facebook