There are few things that Jen and I enjoy more than a fabulous 'before and after' and given they are some of our most popular stories, you clearly enjoy them too! From an incredible $2000 bathroom makeover to a tiny Melbourne cottage given a new lease of life, these are our favourite home makeovers from 2018.
$2000 bathroom reno
Proof that budget constraints are no obstacle for human ingenuity this incredible bathroom transformation was carried out for just $2000! The work of DIY decorator Kristine Franklin of the Painted Hive, the original bathroom was almost three decades old before it was transformed primarily with paint. "The vinyl floor was stencilled. We sanded, cleaned and primed it before painting it using chalk paint," says Kristine of the hero of the space – that gorgeous patterned floor.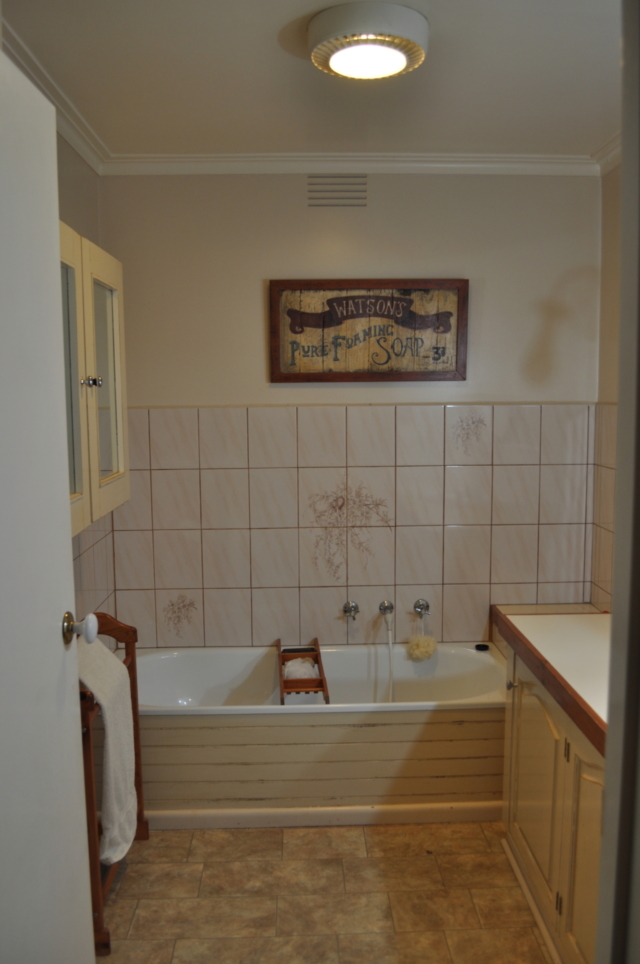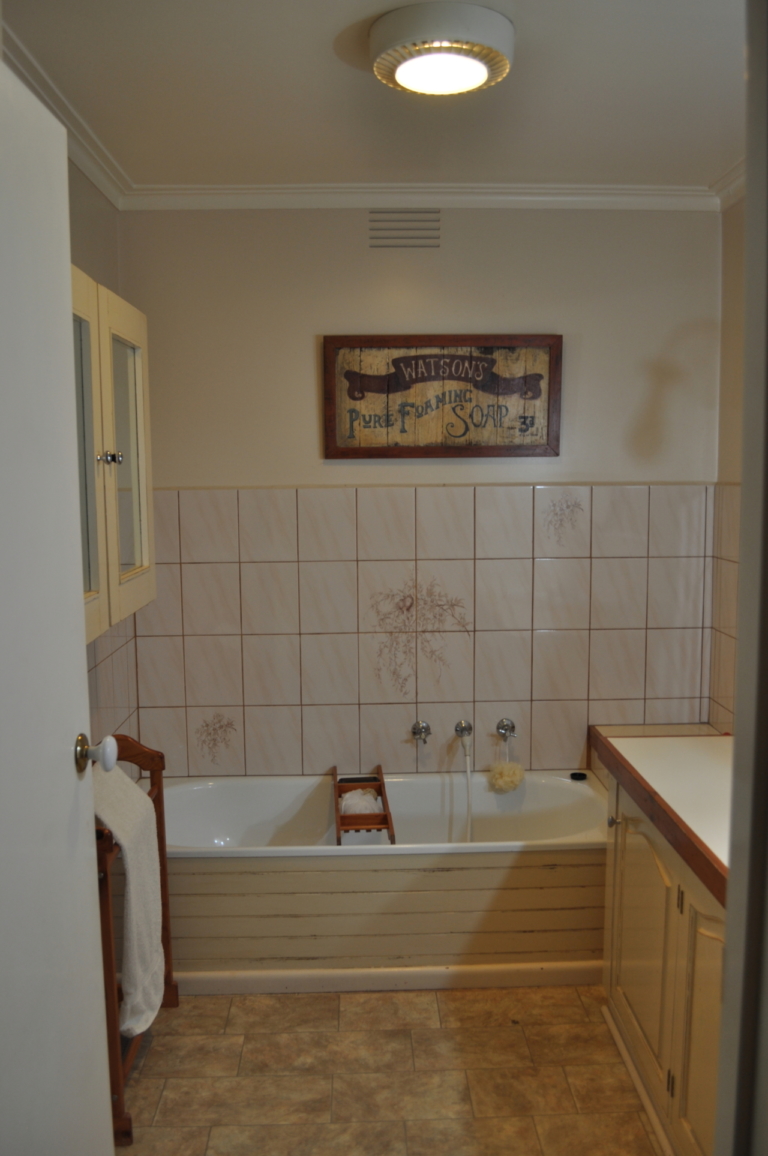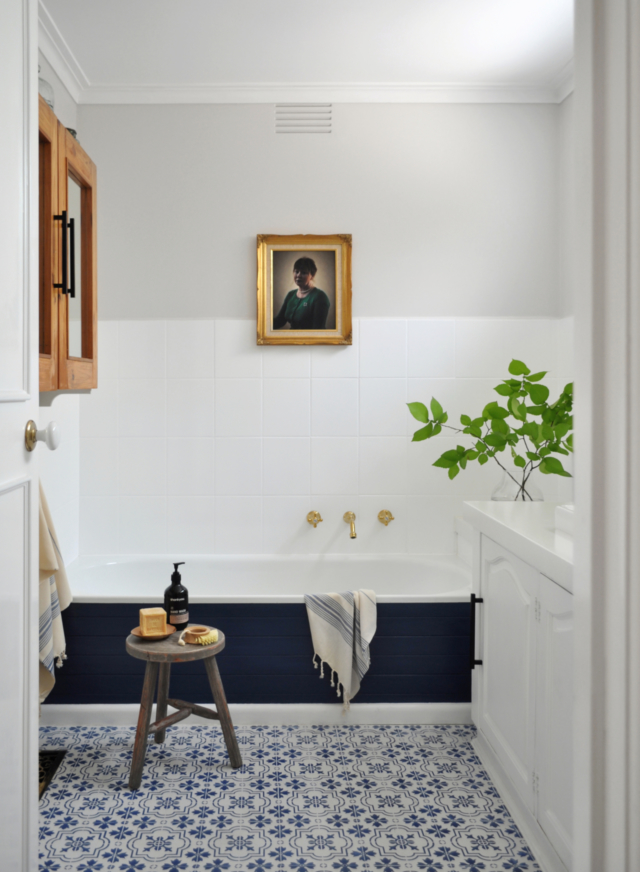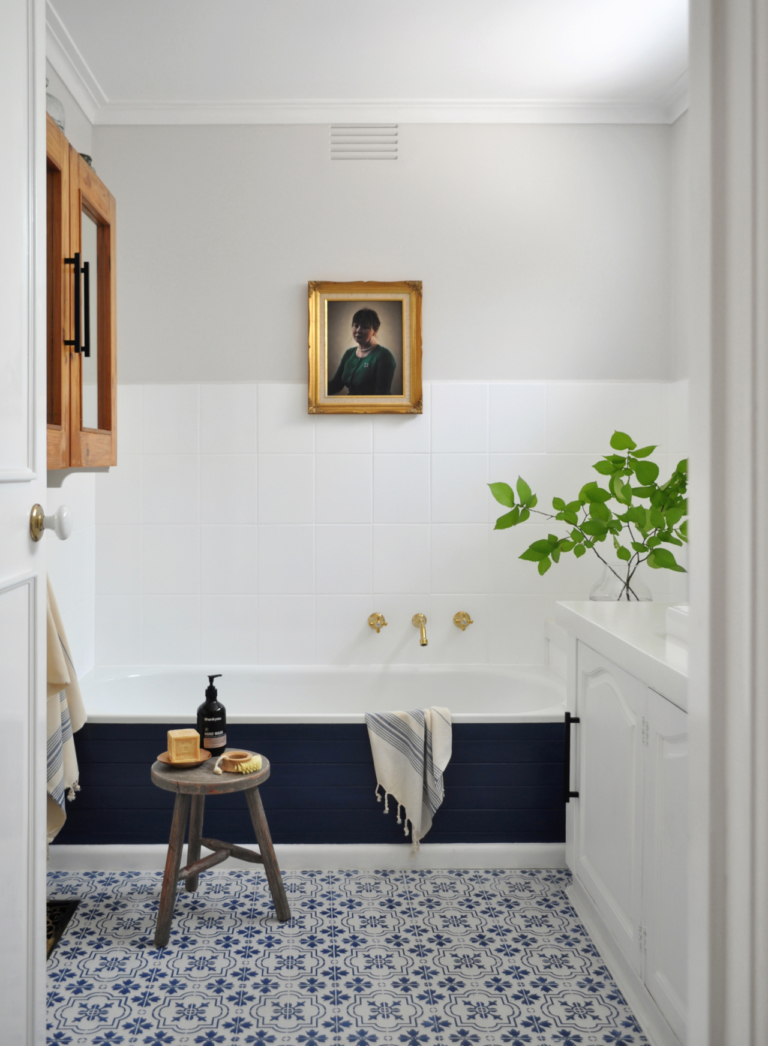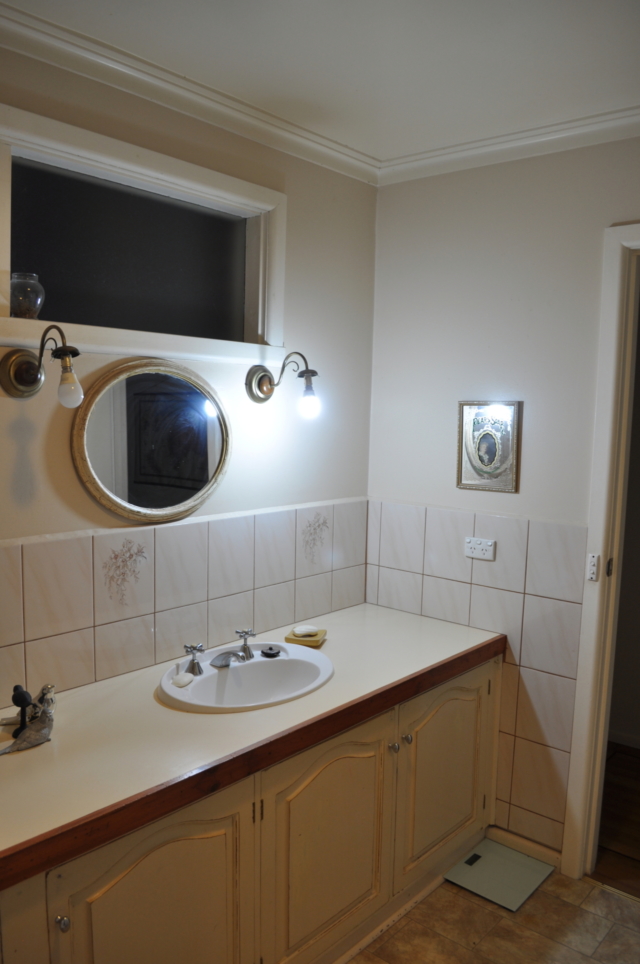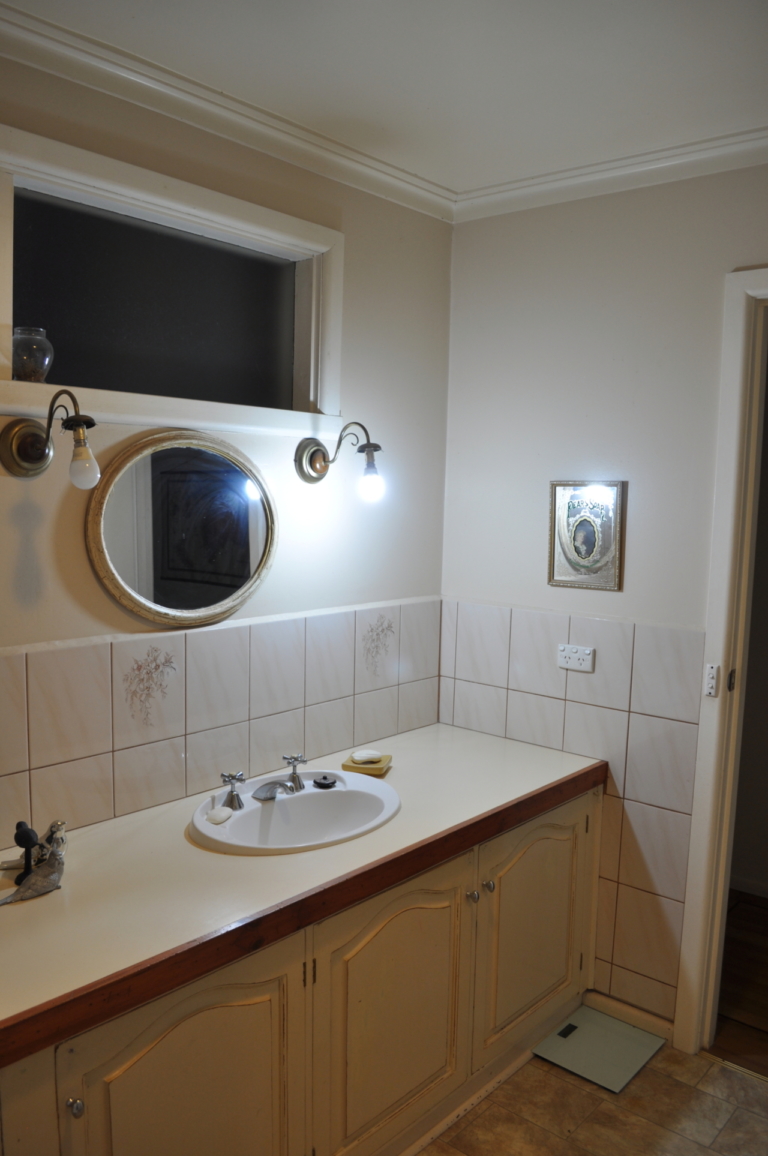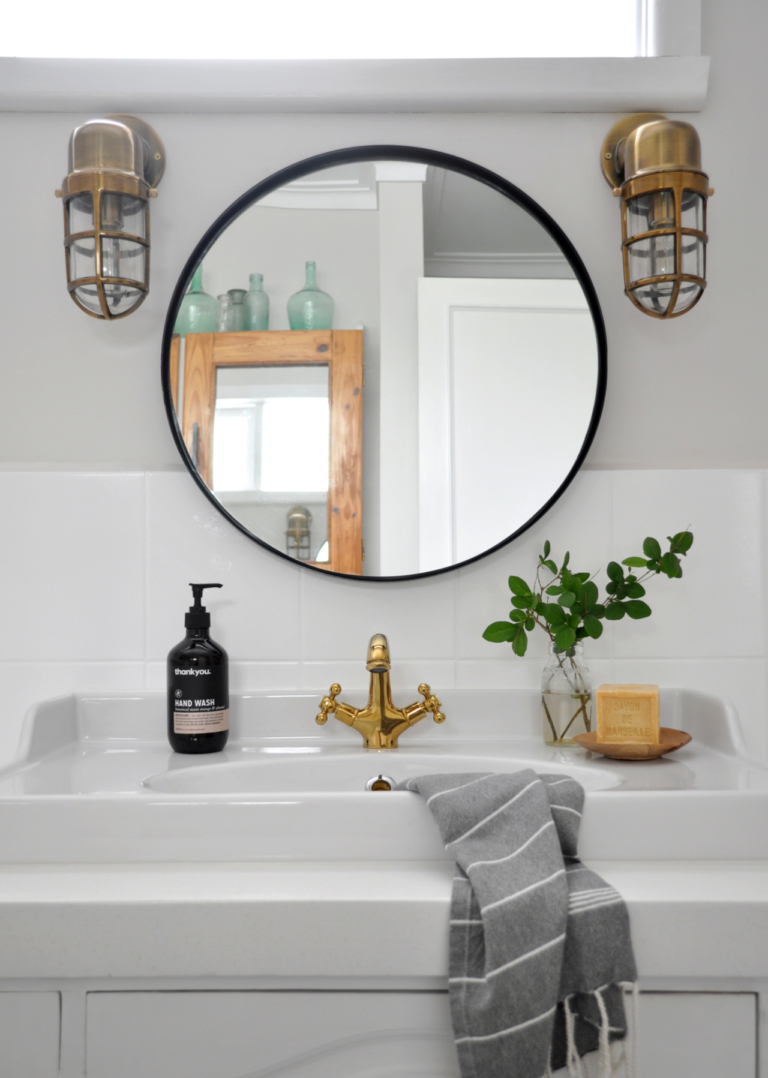 Dark kitchen sees the light
Brisbane pianist turned builder Rachael Turner brought us a fabulous kitchen renovation in her signature fresh, Hampton's-influenced style earlier this year. Previously, a dark, tired space, it was transformed with a cathedral ceiling and skylights that really let the light in. The seafoam kitchen splash back was a nice touch too.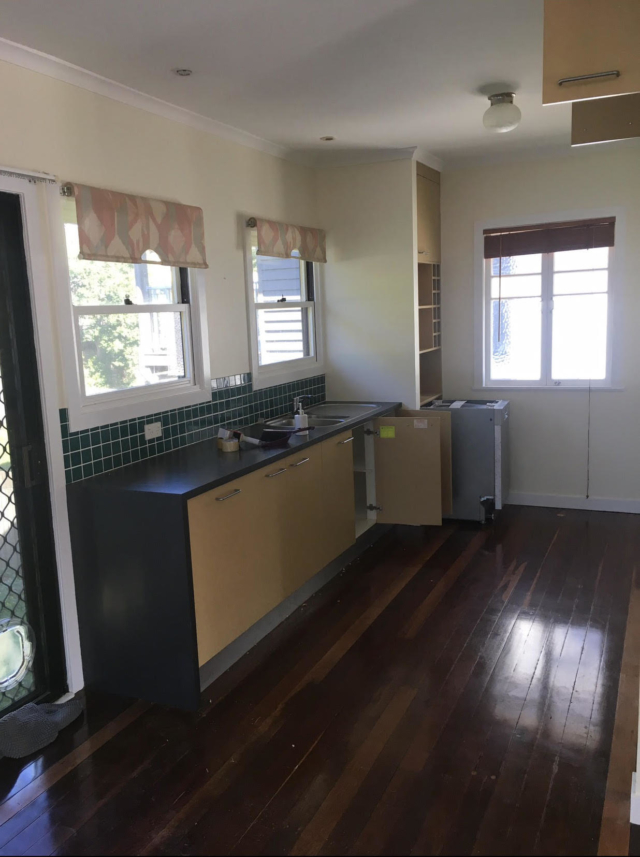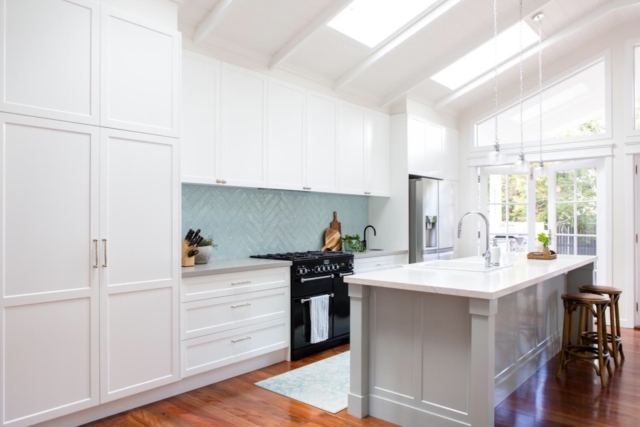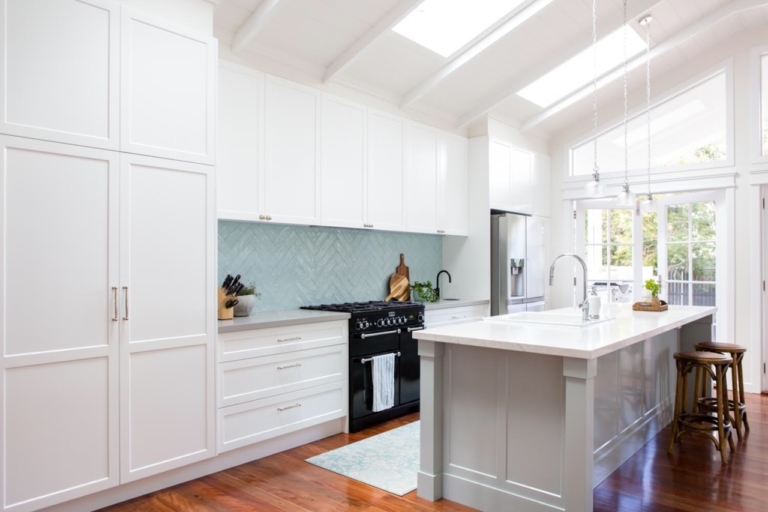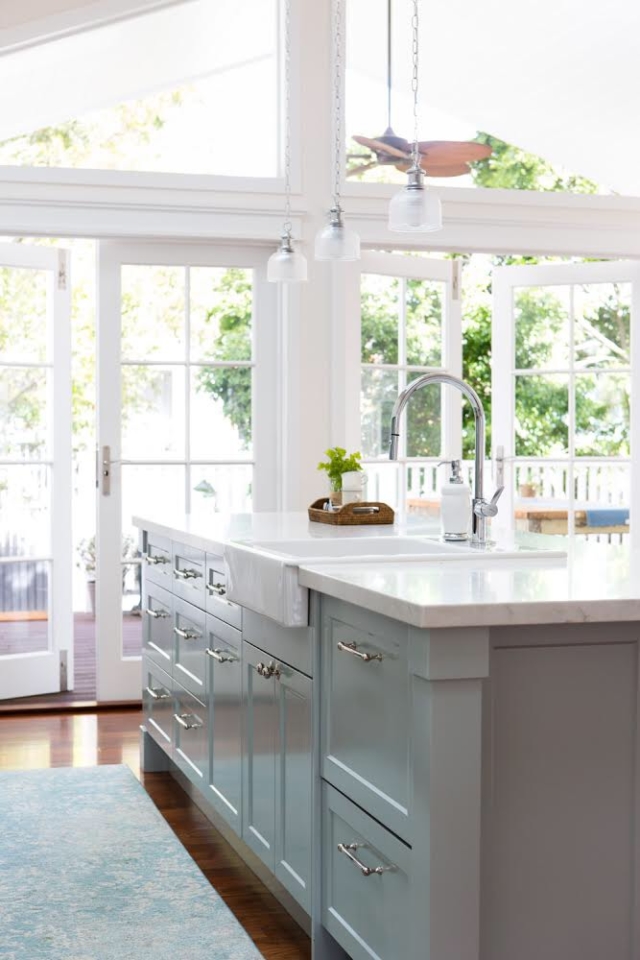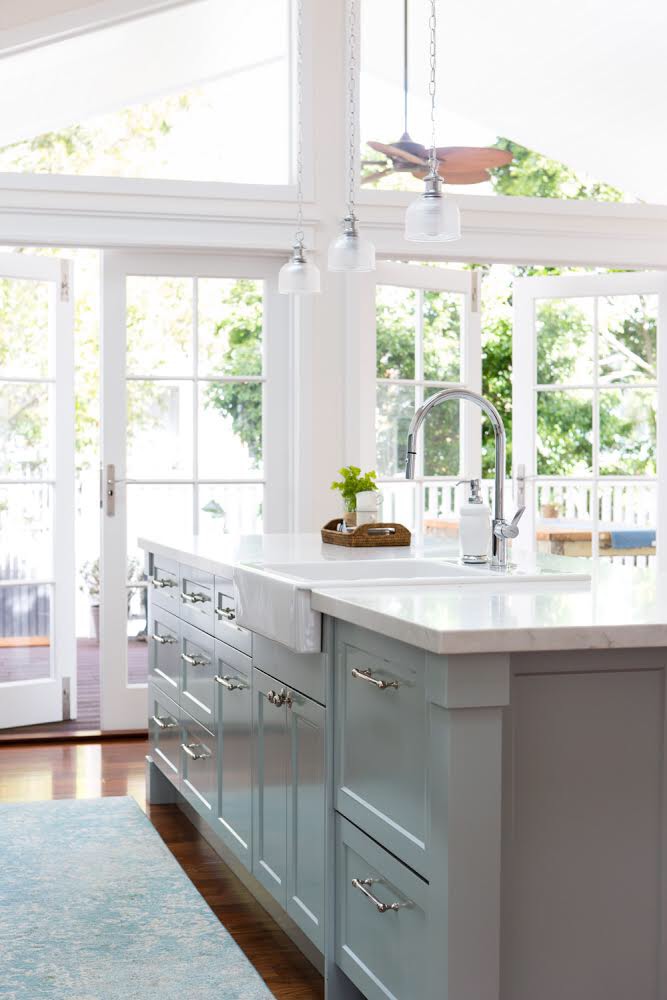 Tiny Melbourne cottage transformed
"We found a way to create the required functional areas by staying within the existing building shell and designing a compact little addition rather than demolishing and building anew," says architect Jos Tan of this 1930's Melbourne cottage that was ripe for demolition before budget constraints got in the way.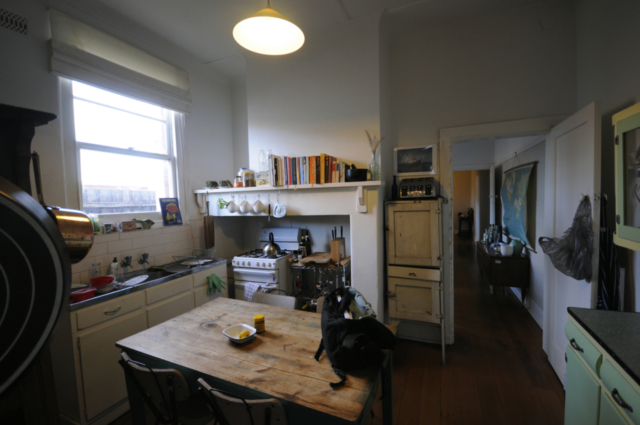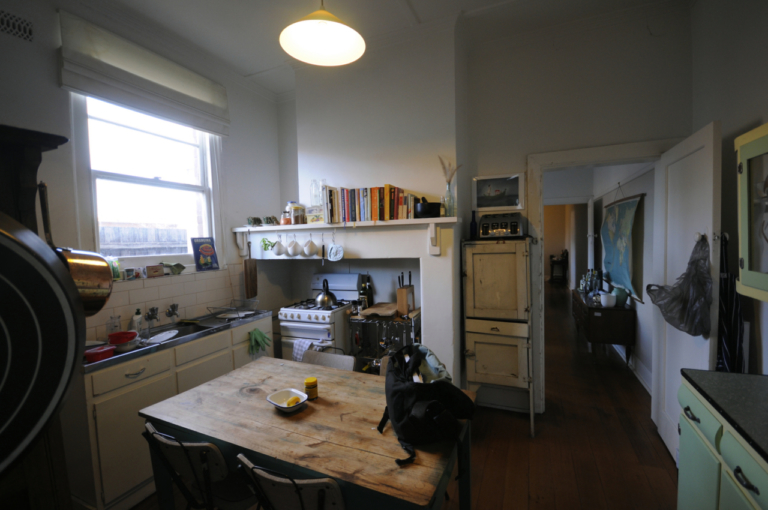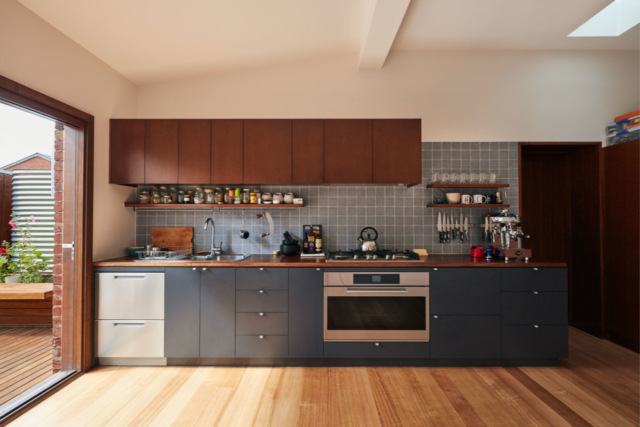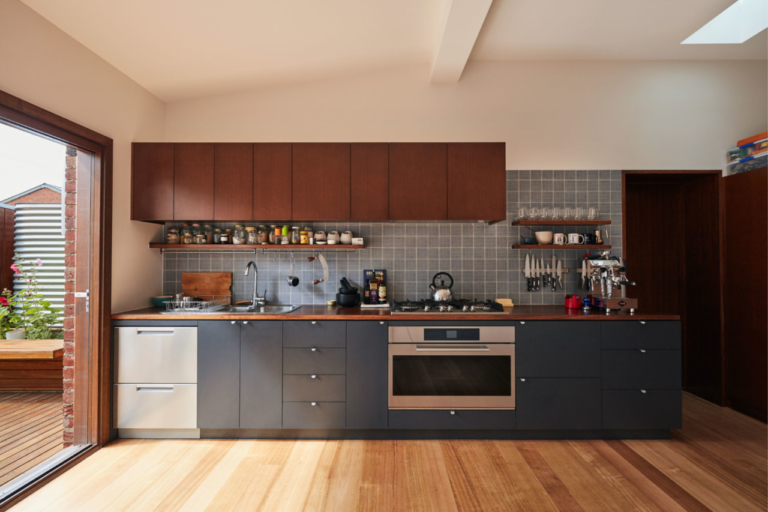 "As an alternative to a demolition, we proposed retaining most of the existing brick structure, demolishing the internal walls, and building a small extension out to the side. This saved money in new structure and roofing while still allowing the entire back section to be reconfigured," says Jos. A standout space is the tiny side bathroom – at just 1.2 metres wide, Jos transformed it into a much more useable space.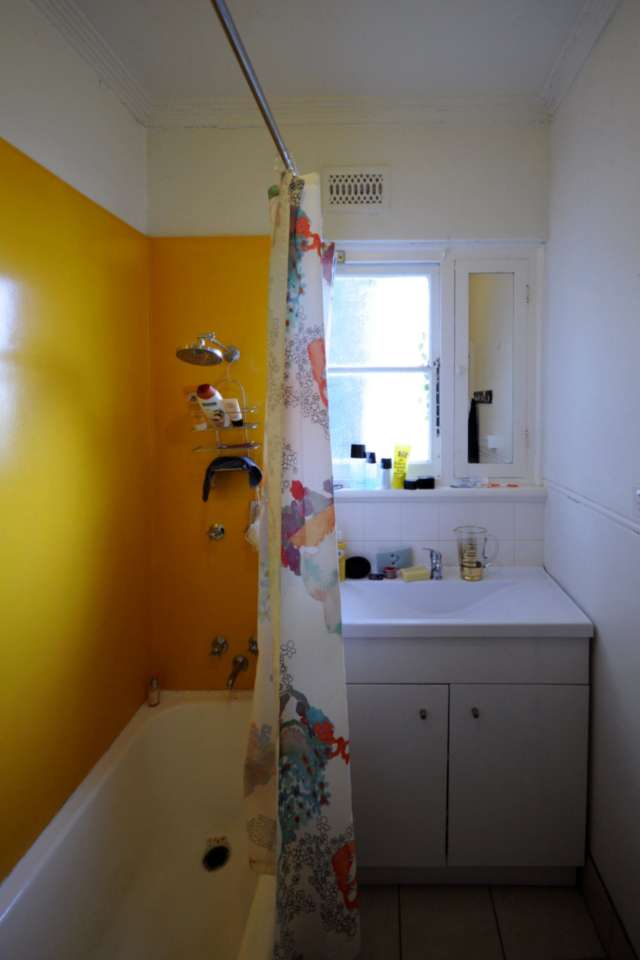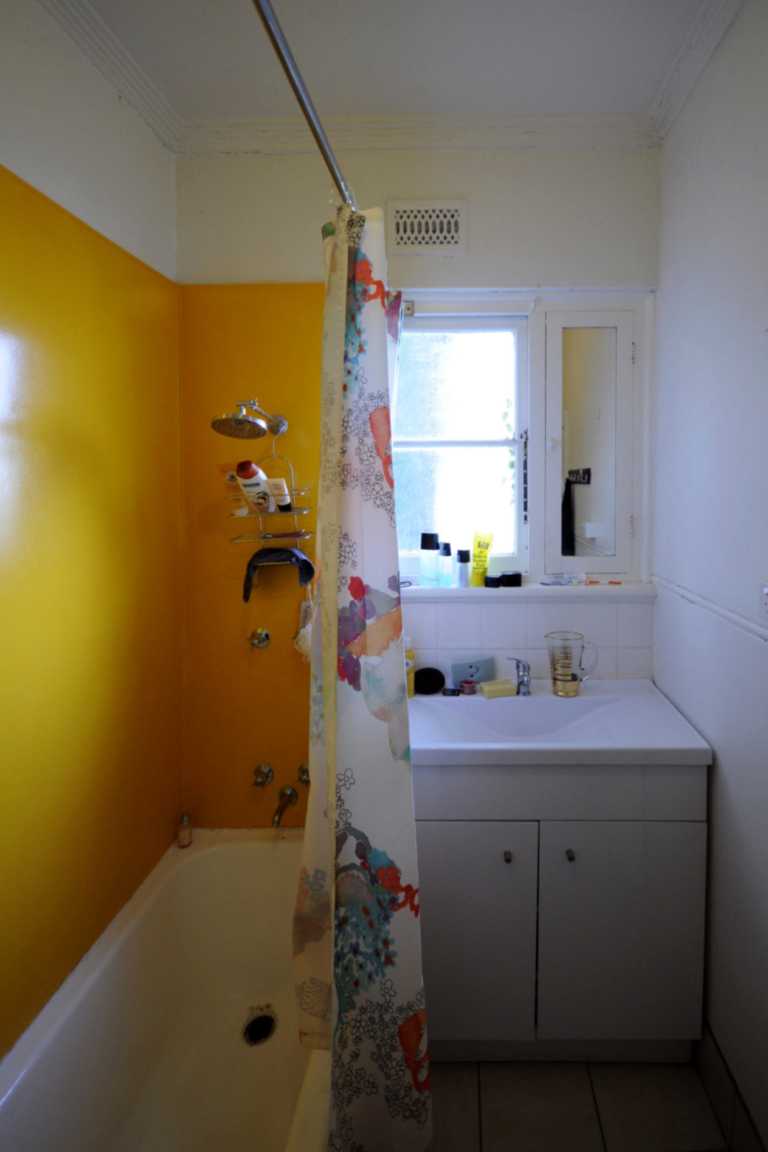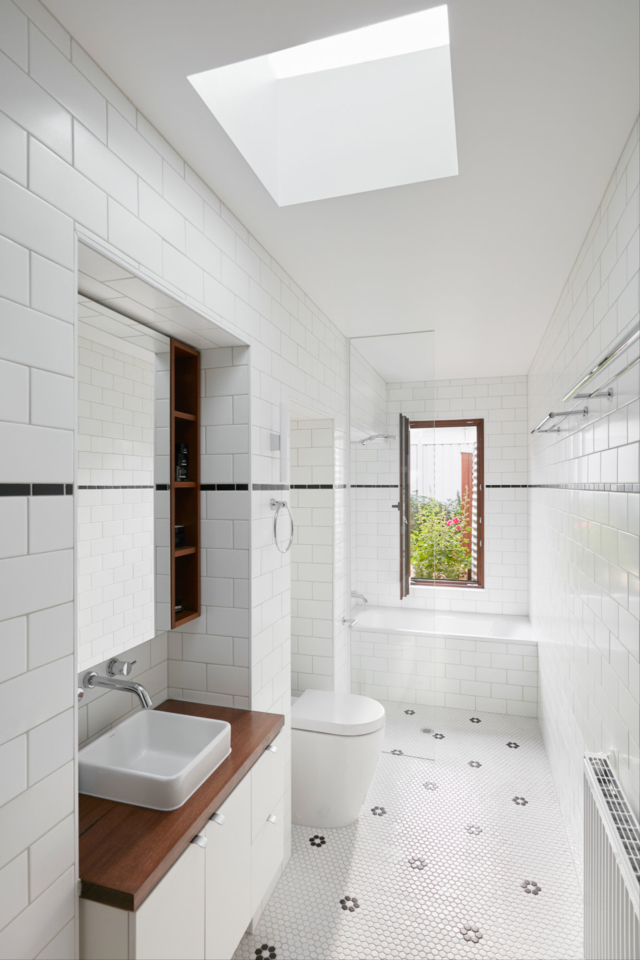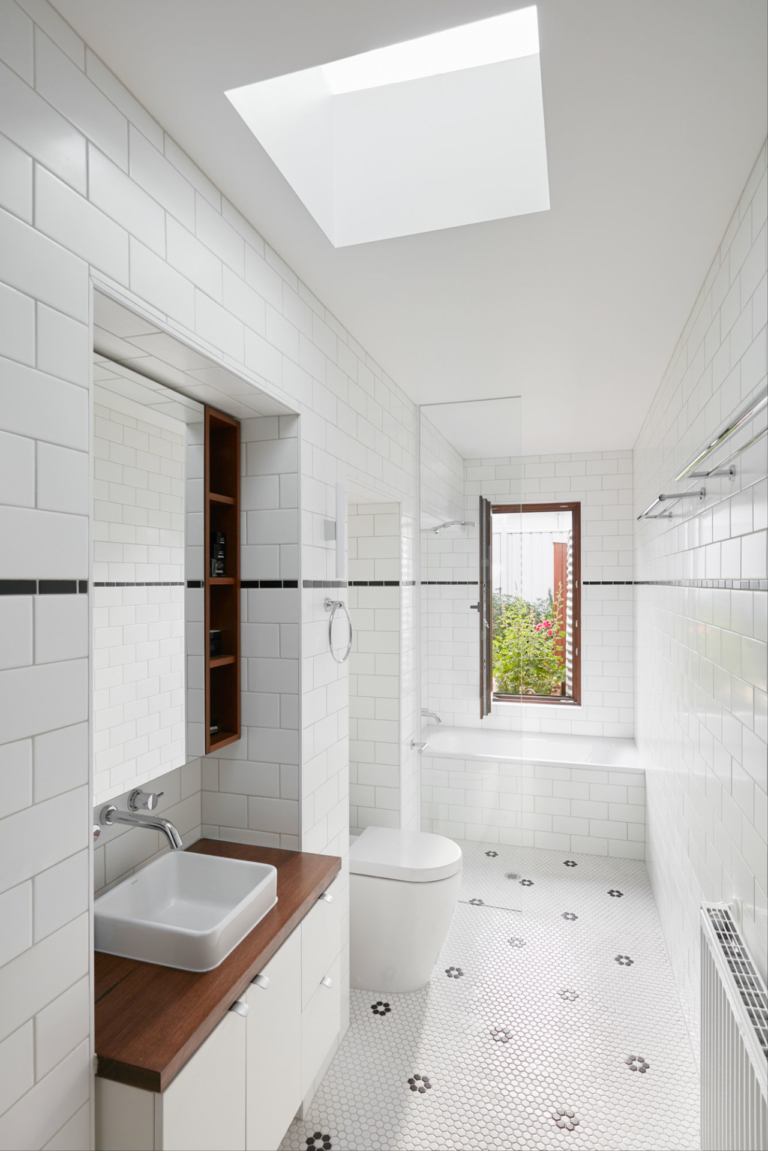 Jungle inspired bathroom
The work of Birdblack Design interior designer Sarah Nolen, this very dated bathroom took on a dramatic new look courtesy of a jungle-inspired tile earlier this year. "The tile caught my eye when we were on a shopping excursion with our client. Given we had a good understanding of her personality I thought I'd test the waters and see what she thought. It was love at first sight!" says Sarah of the tiles used in the NSW south coast renovation.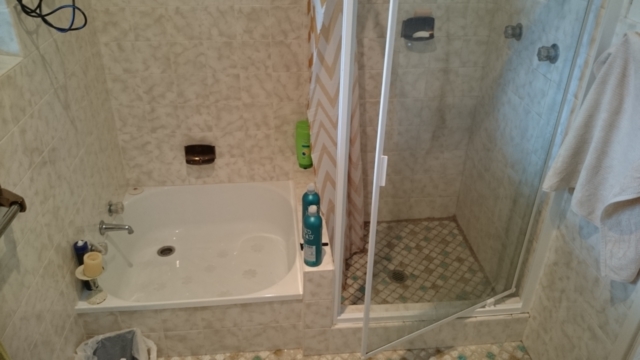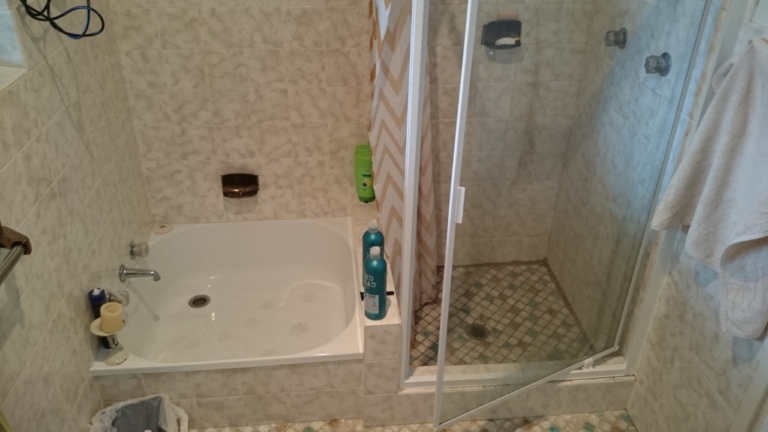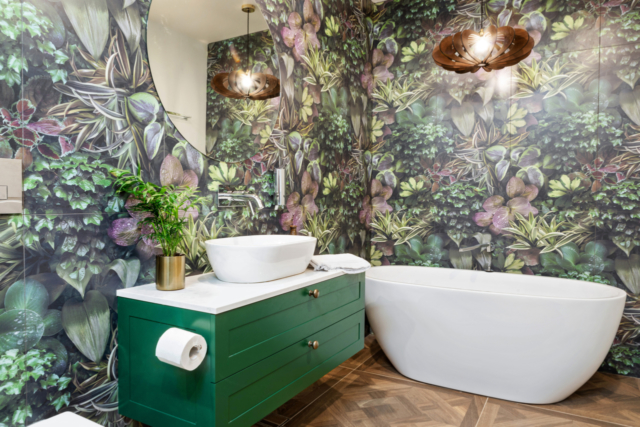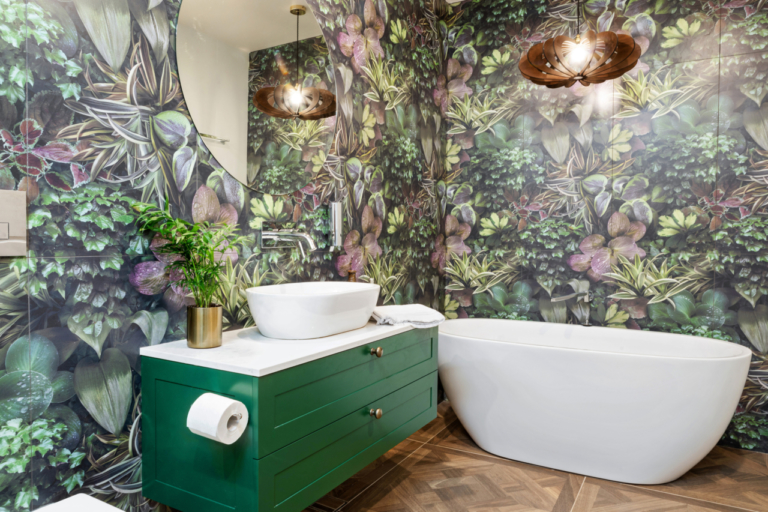 Monochrome makeover in suburbia
As its names suggests, Black and White Projects produced several stylish monochrome makeovers in 2018 and 'Parakeet Cottage' was one of them. Tired and dated, the home still had a lot going for it (it's located on a gorgeous elevated site that looks over Noosa national park) and the Black and White projects team gave it the requisite makeover in just five weeks!