Carrying on from last night's Block kitchen reveals, we have more kitchen inspo for you today!
We've highlighted the talents of Brisbane pianist turned builder Rachael Turner before and today we're bringing you one of her latest renovations – a fabulous kitchen. As with her last video, today's is full of the amazing renovating tips and tricks that we've come to expect from Rachael, but first let's look at the before and after pics of the overhaul.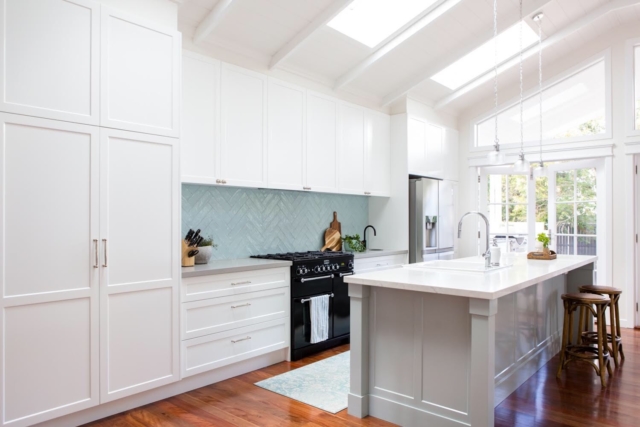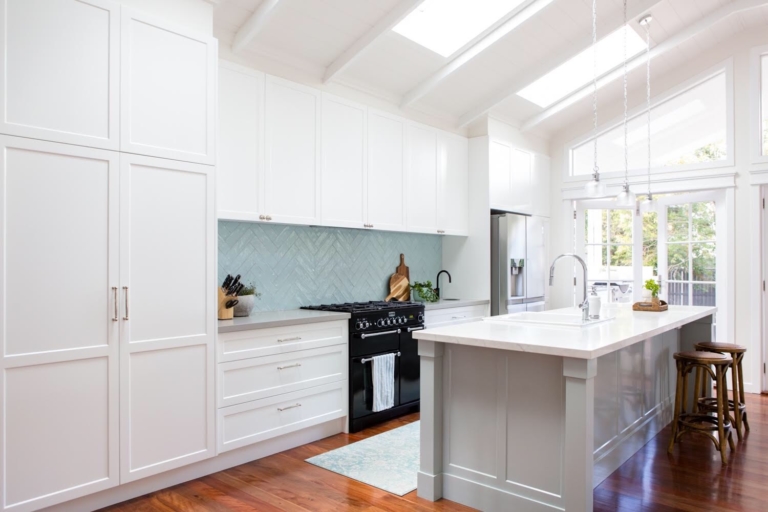 The transformation of this kitchen is so profound that it's almost difficult to believe that the 'before' photograph is the same room.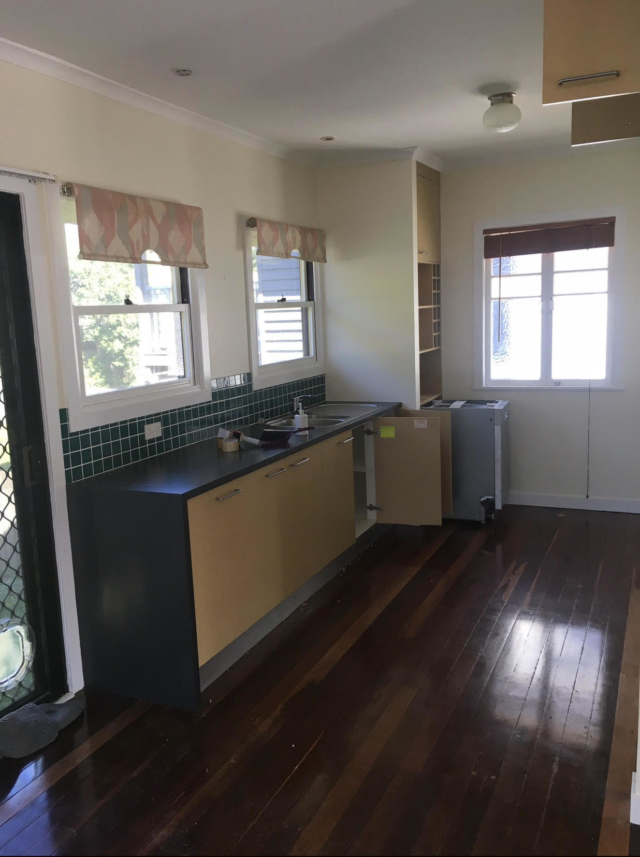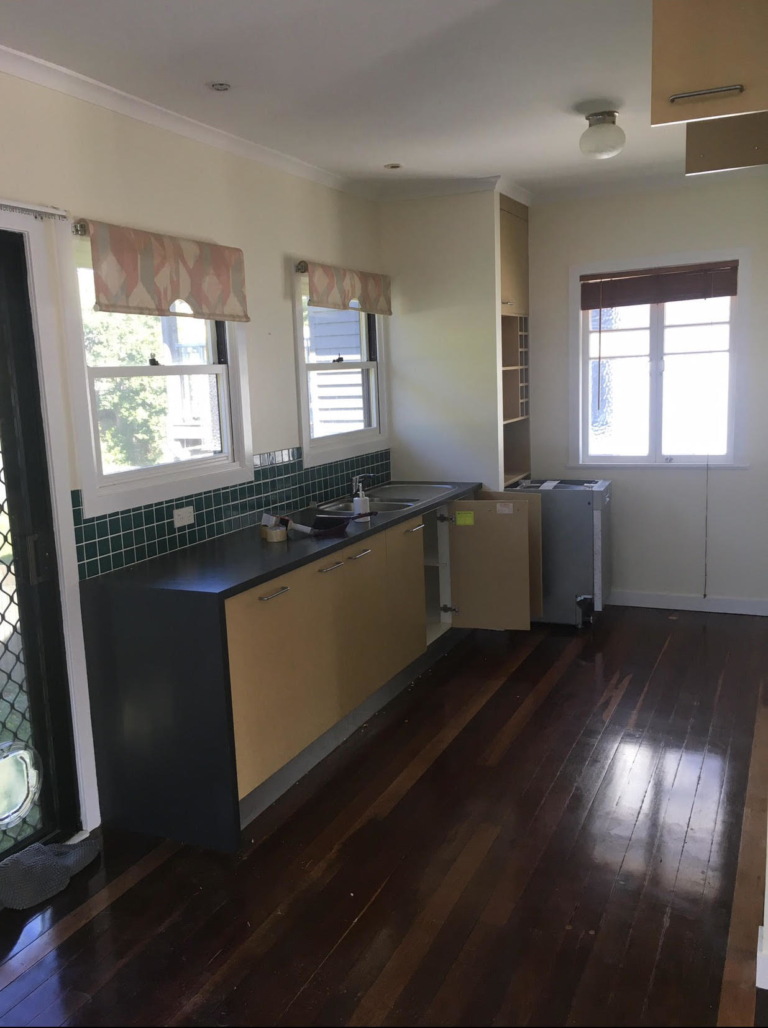 It's a big call but the most notable difference would have to be that stunning cathedral ceiling that was achieved by removing the existing trusses and roof and replacing it with exposed rafters. The addition of skylights means the hub of the home is now flooded with natural light too.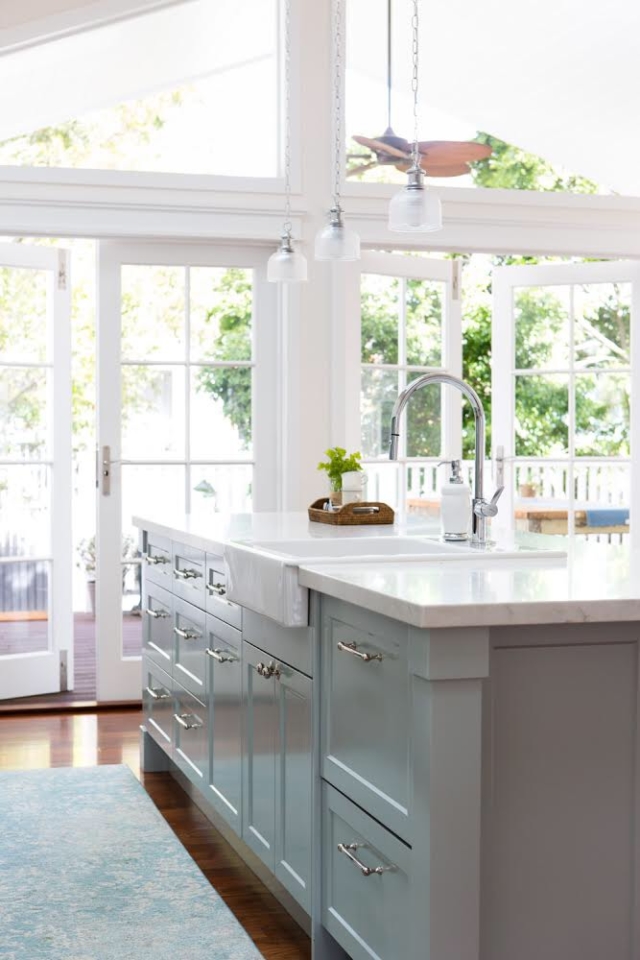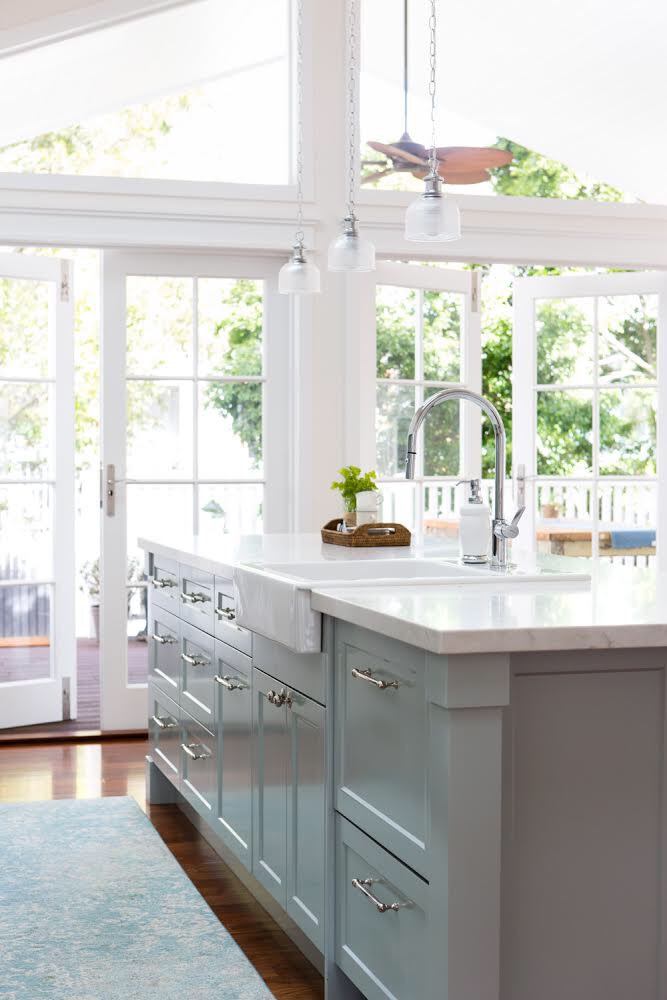 One of the other design details that contributes to the kitchen's new sense of loftiness is the bulkhead that sits above the overhead cupboards. One of Rachael's top kitchen design tips, cupboards left bare on top are not only magnets for dust but also the eye which is drawn to that harsh line which only helps to close in the space. Where possible, always finish off your kitchen cupboards with a bulkhead above.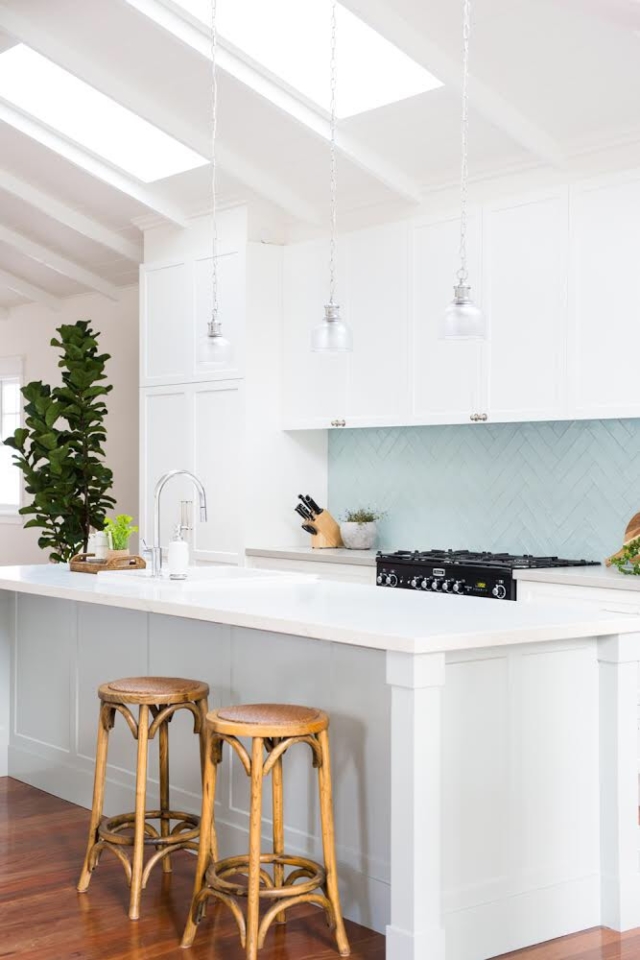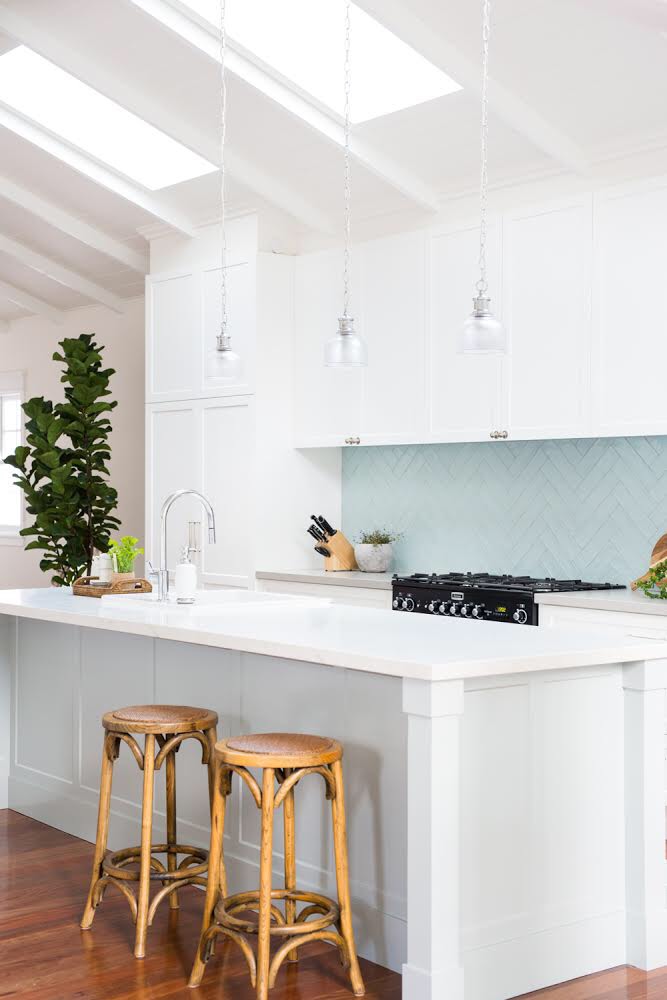 Watch the video as Rachael takes you through what she did and why and also her top five kitchen tips: