We'd all love our beds to look like the ones in the magazines, but we also need to sleep in them and actually live life in our homes. Interior stylist Juliet Love, married to TV landscaper Charlie Albone, shares her tips on how to make your bed look more 'done' without it taking all day!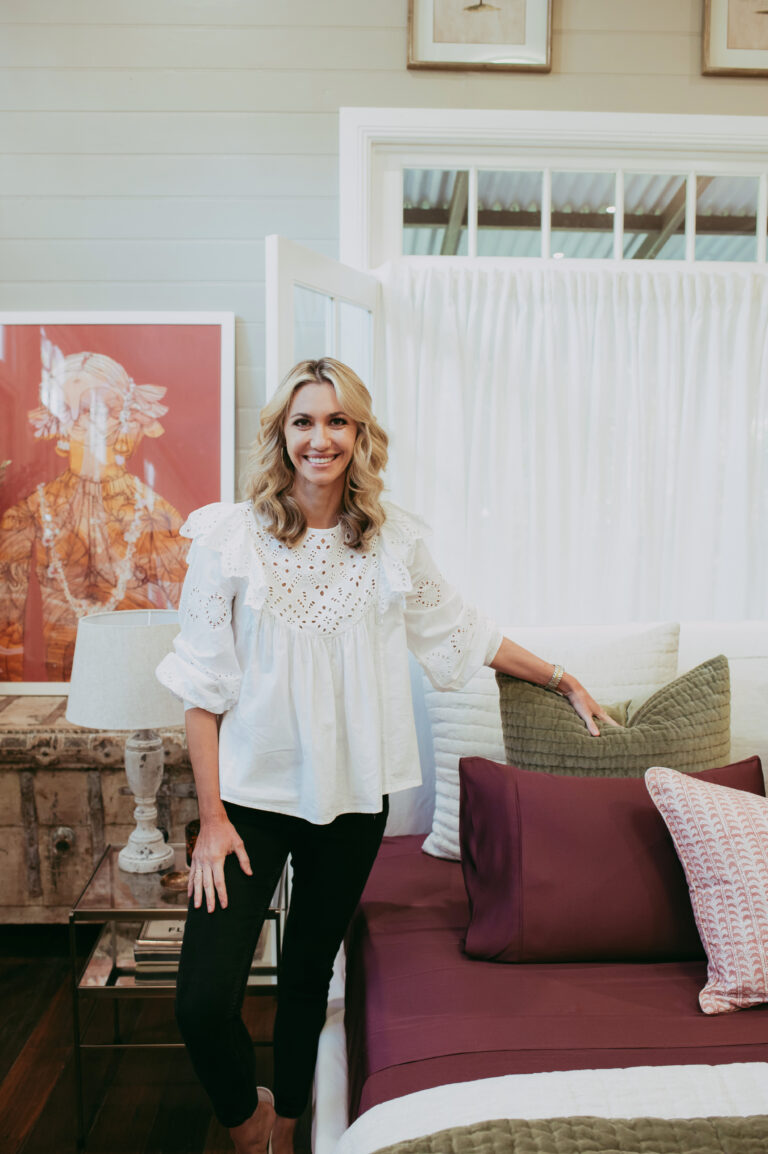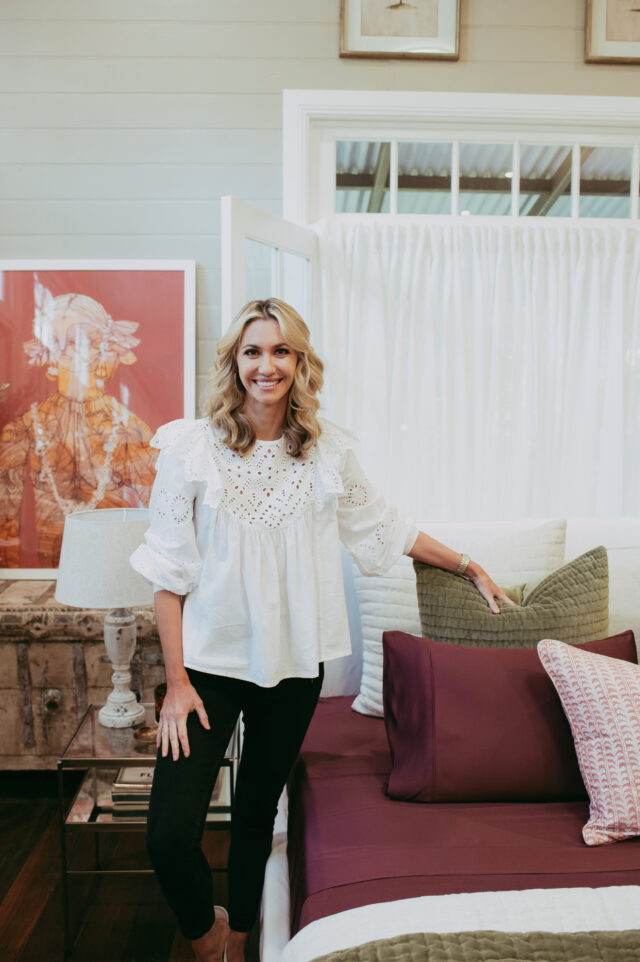 "If nothing else, a pair of matching decorative cushions, or one central feature cushion will elevate your bedroom style," says the Better Homes & Gardens presenter. "A bedhead always makes your bedroom look more put together and considered — whether upholstered, a woven natural material like rattan (we're seeing lots of that right now!) or a modern slipcover — your bedroom will look more "grown up" with a bedhead.
"Finally, a principle of feng shui is to have balanced side tables and soft lighting. I love this because it encourages symmetry in the room, and lighting is undoubtedly one of the most important aspects of a bedroom because it has a dramatic effect on the feel of the room. Soft lighting is instantly calming."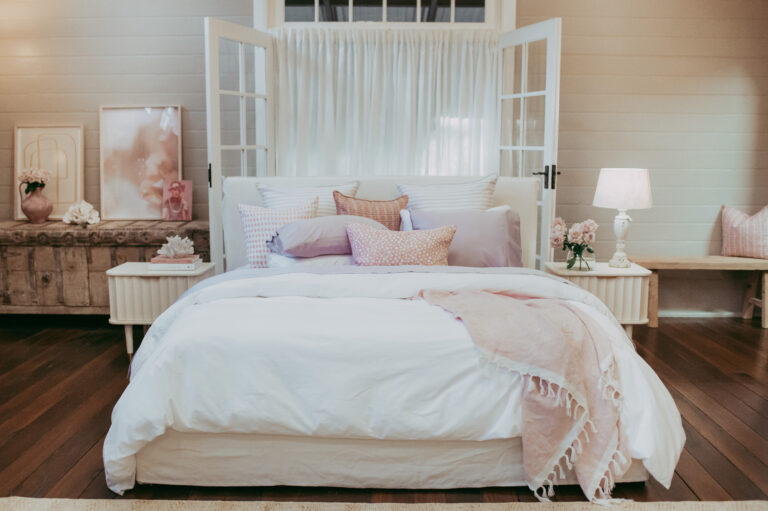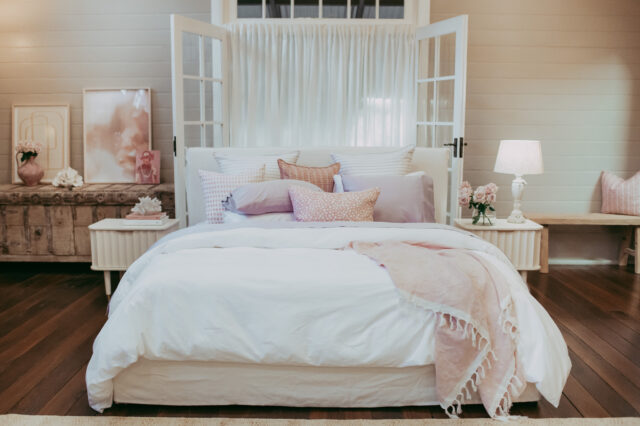 Juliet has been working with Bamboo Haus and has become somewhat of an expert in the benefits of this renewable material when used for bed linen.
"Bamboo is a fantastic renewable material, because it is the fastest growing plant on earth (according to the Guinness Book of World Records up to 1 metre per day!) and it requires very little water to grow (unlike a textile like cotton which requires gallons of water). It is also earth-friendly because it doesn't degrade the soil like other crops. It is cut above the ground to harvest. Other plants are pulled out of the soil, which takes the nutrients out each time. It doesn't require a lot of light to grow, either. It really is the perfect environmentally friendly plant!"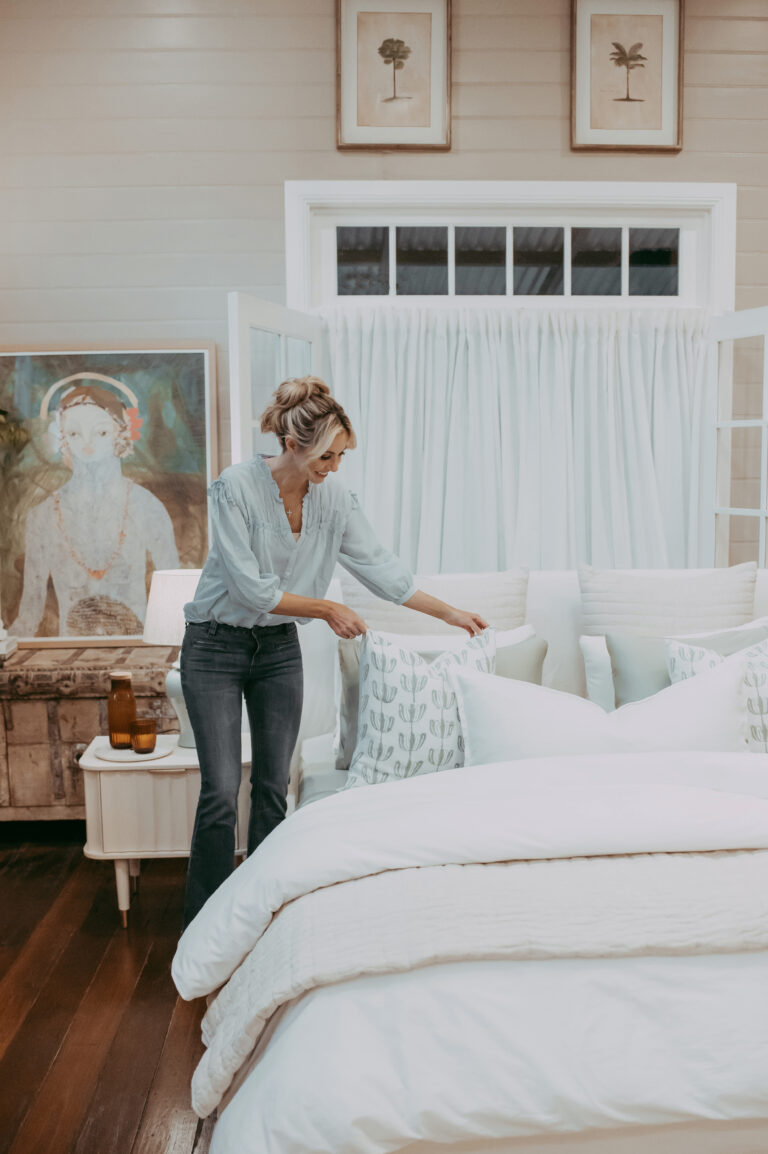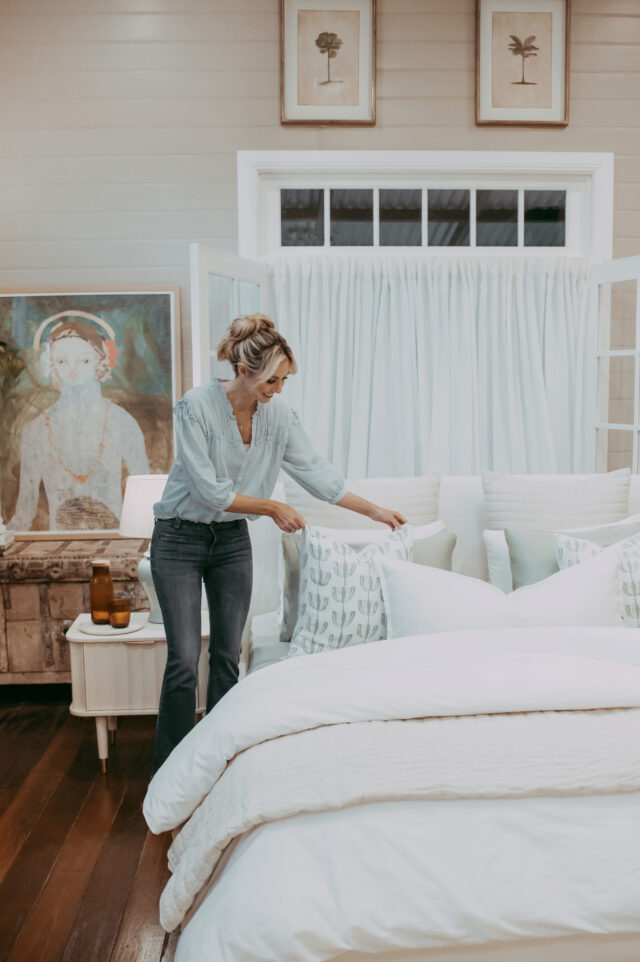 She explains that despite being such a hard, woody plant in nature, once it is treated and broken down, the resulting fibre is very soft. "I describe it as almost buttery! It's similar to silk, without the sheen (and without the poor silkworms having to produce it!)."
A long time healthy lifestyle advocate, Juliet loves that bamboo is organic, low-allergy, odour resistant and eco-friendly. "Organic bamboo sheeting is perfect for anyone with sensitive skin (like babies or those who suffer from skin issues). It is naturally antibacterial, and is extremely breathable – meaning you won't get too hot or cold sleeping in the sheets. We live such busy lives these days that we could all do with something that promotes a restful night's sleep, right?"
Currently working on her own range of sheets for Bamboo Haus (which will include stripes and florals), Juliet loves the subtle sheen of the material. "Bamboo Haus have a great range of colours too, so you can have some fun playing with colour. Colour psychology is a very important part of interior design, especially in the bedroom. You can create a completely different look or feeling in a room just by the colour of your bedding."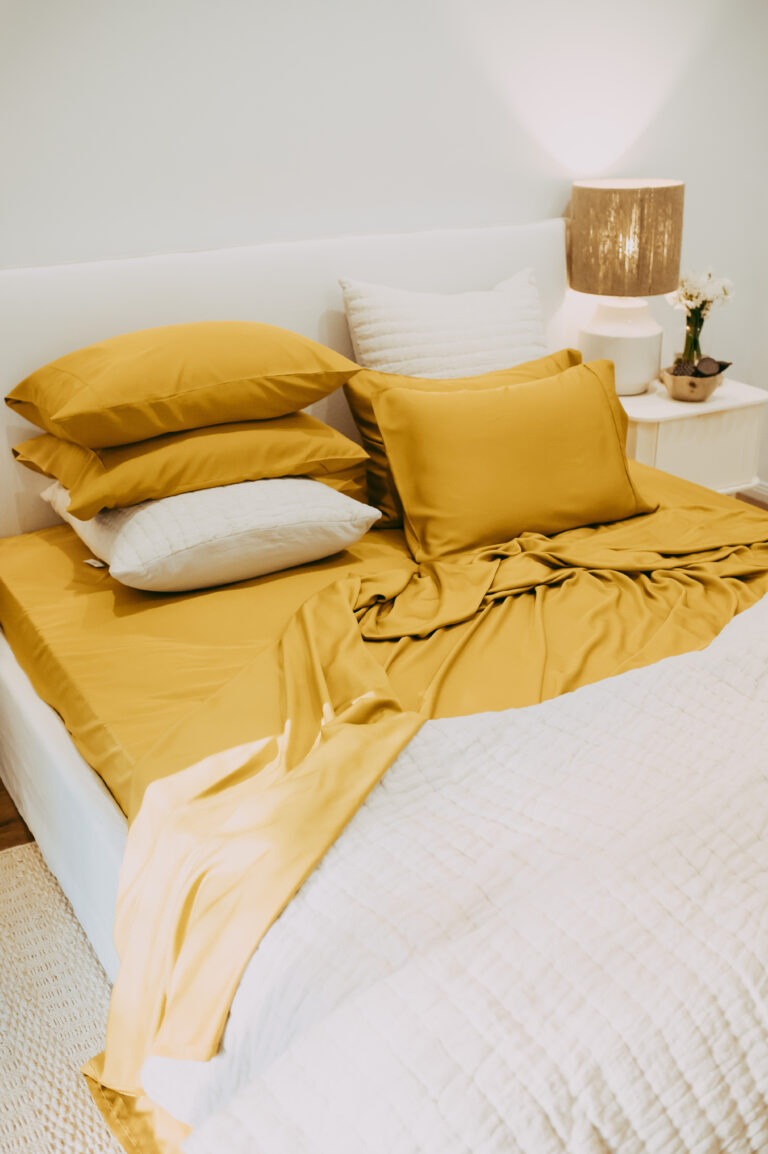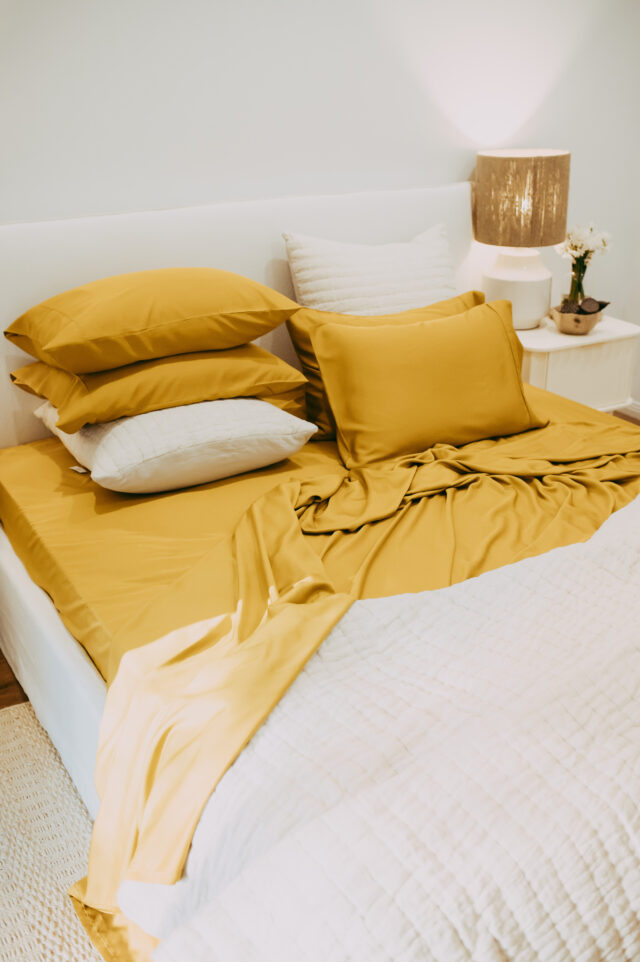 And finally, I had to ask if Juliet always makes her own bed each morning?
"With two young boys, my husband Charlie and I are usually up bright and early and straight into the day, but I try to at least pull the sheets and duvet up, plus straighten the pillows and decorative cushions on the bed. It only takes a couple of minutes, but it sets you up for the day!
"They say people who make their bed in the morning tend to be more successful in life because it helps clear your mind and sets up the intention of being organised!"
We like the sound of that!
For more on Bamboo Haus, which is an extension of The Koala Group.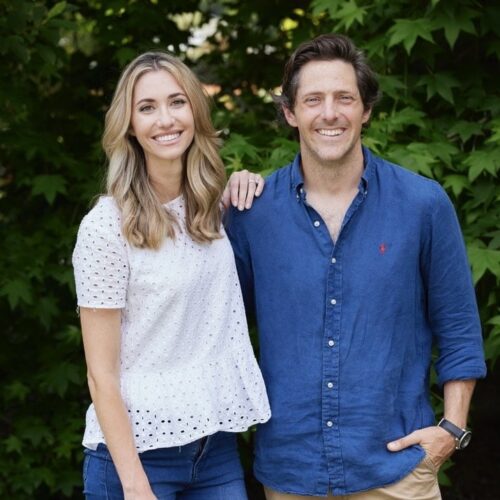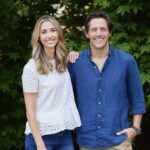 Juliet Love on her new role at Better Homes & Gardens and working with Charlie
A long-time friend of the blog, we caught up with stylist and interior designer Juliet Love recently when we heard…