A long-time friend of the blog, we caught up with stylist and interior designer Juliet Love recently when we heard she was joining Channel 7's Better Homes and Gardens as the show's permanent decorating presenter. Replacing Tara Dennis, who left last year, Juliet will be working alongside her husband Charlie Albone who she just so happened to meet working in television, many moons ago.
"Charlie had been doing Selling Houses Australia for a few years when we met so he was the seasoned professional and I was the novice. He was so kind to me from day one," says Juliet who explains that the couple were engaged 10 months later, married not long after that and now share two beautiful children together. 
Juliet first worked on Better Homes and Gardens as a guest presenter in 2021 and is thrilled with the permanent role that will see her give viewers fresh ideas on how to transform their homes for less – there will be cosmetic room makeovers, clever storage solutions and craft projects. "I'm passionate about showing people how easy it is to add some affordable creativity and beauty within their homes, so working on the show is a dream come true," says Juliet.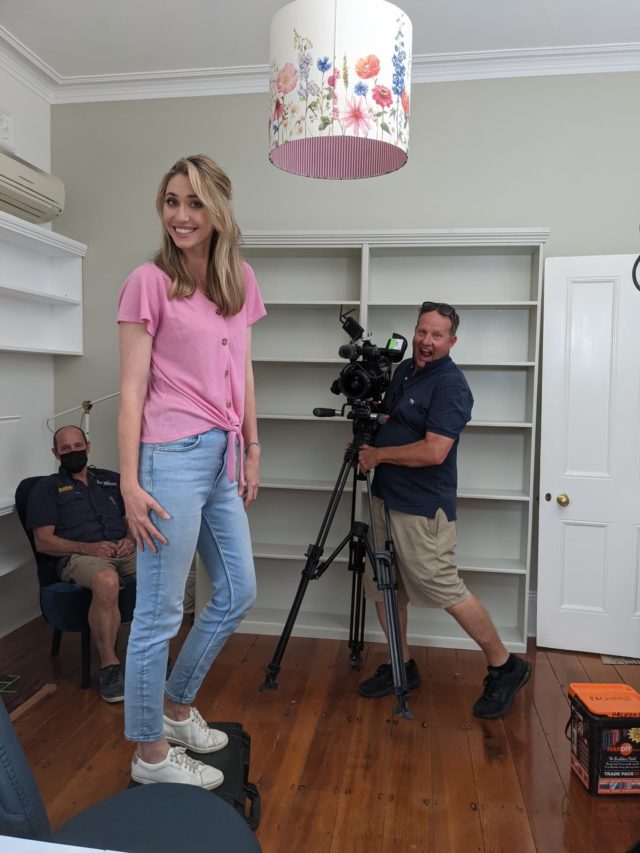 As for working with her husband, Juliet had always hoped to do another show together and it's worked out quite nicely (given their role as parents), that most of their shoot days are separate. "Charlie and I mostly film separate stories, but we will do more makeovers together this year. It's always a laugh with Charlie around – lots of pranks and jokes! I still get excited to work with him to this day, butterflies even. I'm like a giddy schoolgirl!" says Juliet who says that they wouldn't be able to balance children and their careers without the help of very hands-on grandparents.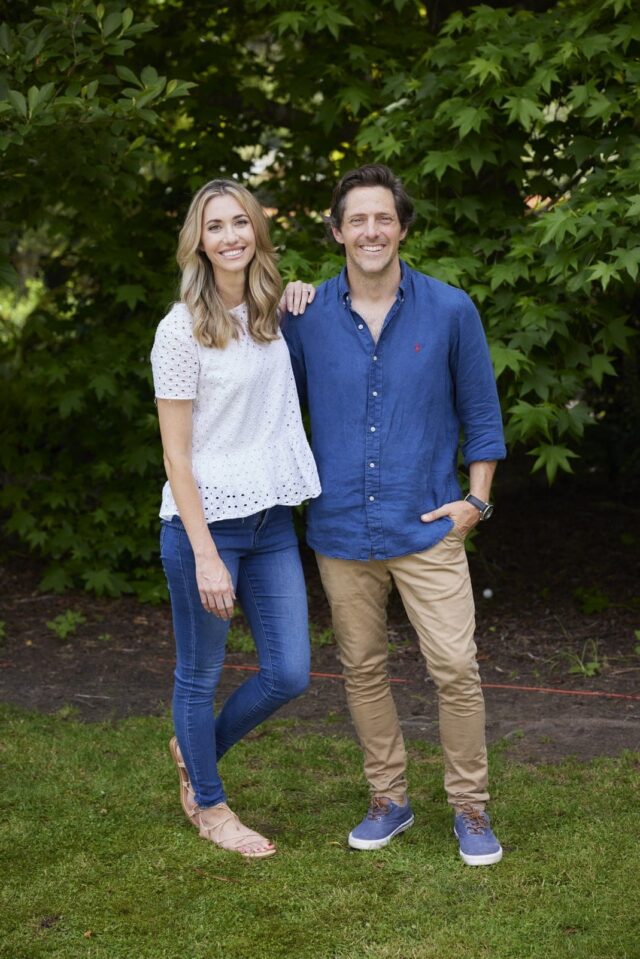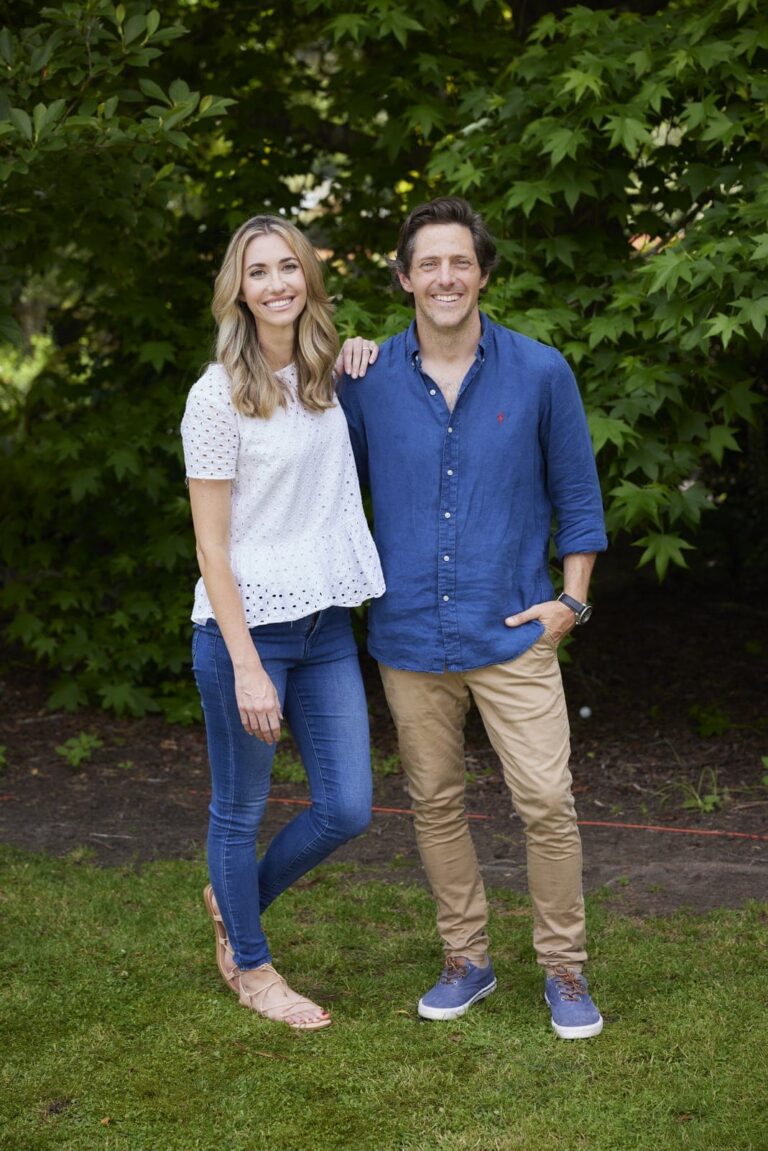 TV and parenting commitments aside, Juliet is continuing with her other styling work and is working on a homewares line due to launch later this year. The couple are also continuing their own Sydney home renovation with a plunge pool and pergola with rooftop vegetable garden in the works. "It will be pretty spectacular! I also can't wait for that to finish because once that's done, I can finally do the front of the house – we're taking it from red brick to white weatherboard," says Juliet.
And while Charlie is the resident landscaping expert and Juliet handles the interiors, the couple tend to consult each other on the bigger decisions at home. Upon first meeting, they both had rather different styles, (Juliet's was more formal and Charlie's more rustic) but they've learnt to compromise. "Over time, our styles have evolved, and I think we've been good for each other in that way. We have a mutual respect for each other's eye for design, which I think helps us end up with the best overall result," says Juliet.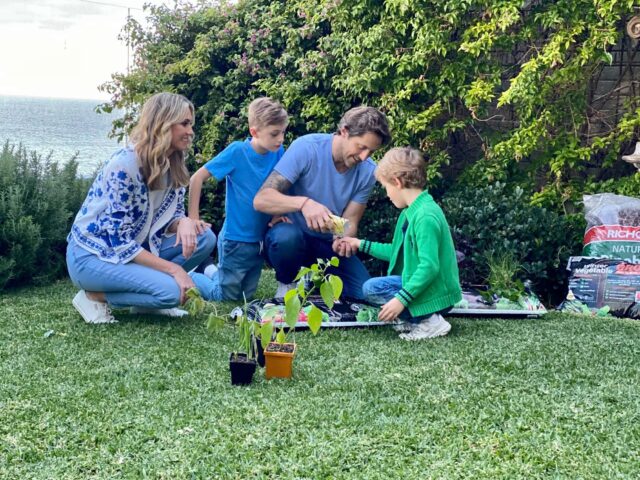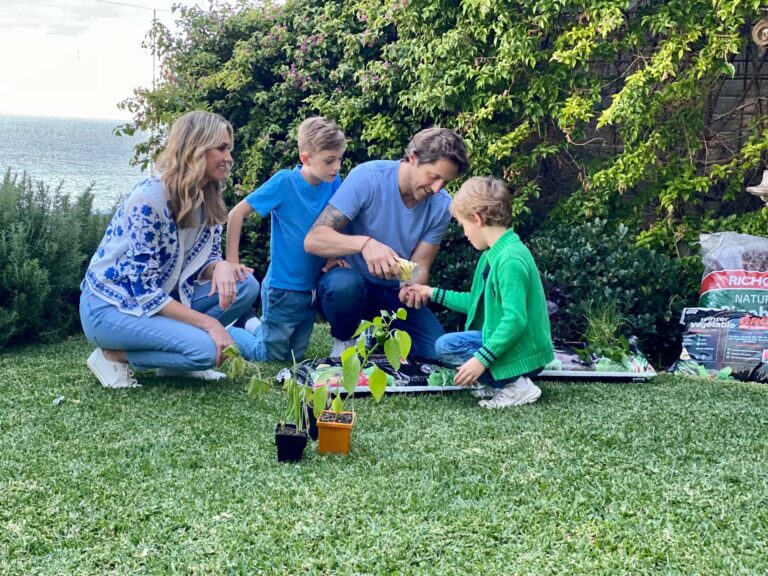 And as for Juliet's top home styling advice, she's a big proponent of mood boards and of letting an interior evolve over time. "A vision board and a plan will help you achieve the look you want. If you include all the things that inspire you and that you love, including colours, textures, and images on the board, you can't go wrong. I think the most beautiful homes are the ones that are layered over time and tell the story of the person living there."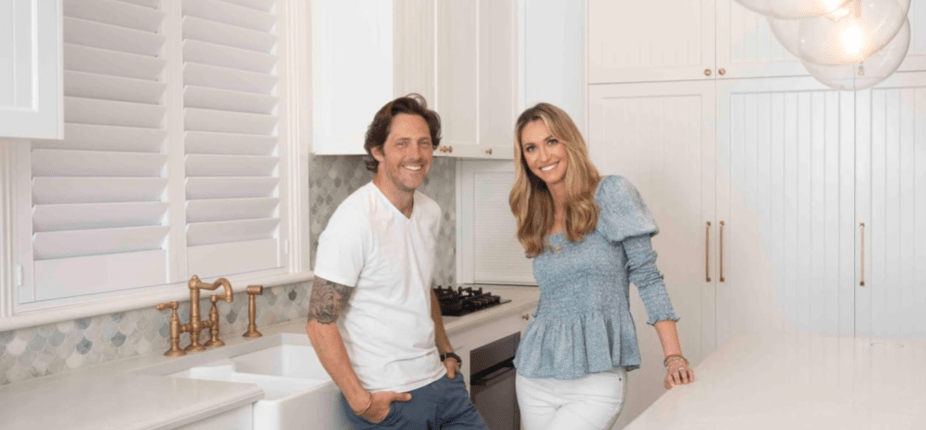 Charlie Albone and Juliet Love share a first look at their new home – The Interiors Addict
With two sons, it didn't take long for Aussie landscape designer and TV host Charlie Albone and his interior stylist wife Juliet Love, to outgrow their two-bedroom home. After going…