http://issuu.com/ozdesignfurniture/docs/ozdesignspringsummer2014_rdigital.?e=14143054/9991071
If there's one thing I often tell people it's don't expect to go out in one weekend and get everything you need for your new home/room in one shop. And if you do, it will look all wrong! But do you know what? What I love about OZ Design Furniture is that their eclectic range of styles and pieces means you kind of could do that and get away with it!
For 35 years, OZ Design Furniture have been delivering unique designs for Australian homes, and this season is no different with the beautifully designed collections on offer. Grab a cup of tea and take a browse of the new online catalogue above. You can customise your living space to suit your style and your family's needs with new pieces from their OZ Coast, OZ Arthouse and OZ Abode collections as well as the internationally influenced OZ Global range, launched this season. Whether you're starting from scratch or looking to refresh or personalise an existing space, they have you covered.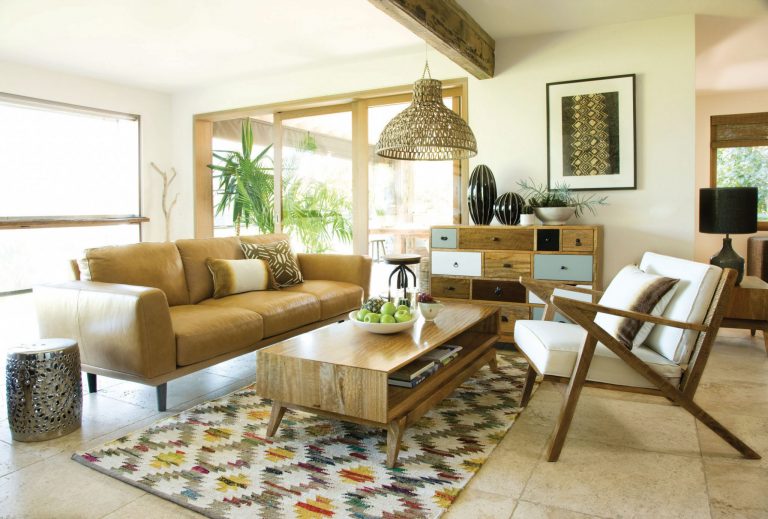 The new OZ Global collection brings you cultural inspiration from all over the globe without you having to leave the comfort of your lounge. It's a combination of natural woods, tribal feature pieces with Art Deco colourways, Aztec prints and lighter earthenware accessories to create a sense of warmth. The clean-lined, Scandinavian-influenced Henry sofa in warm-toned leather is an understated piece with an on-trend tribal aesthetic. Another talking point is the Australian-made Coco sofa, which can be customised with seat depth options, designer fabrics and wood stains to create a feature piece which can be sophisticated or relaxed. Pair your sofa with rustic timber occasional tables, entertainment units and storage. Accessorise with tribal prints and pops of oranges, reds and yellows to finish the look.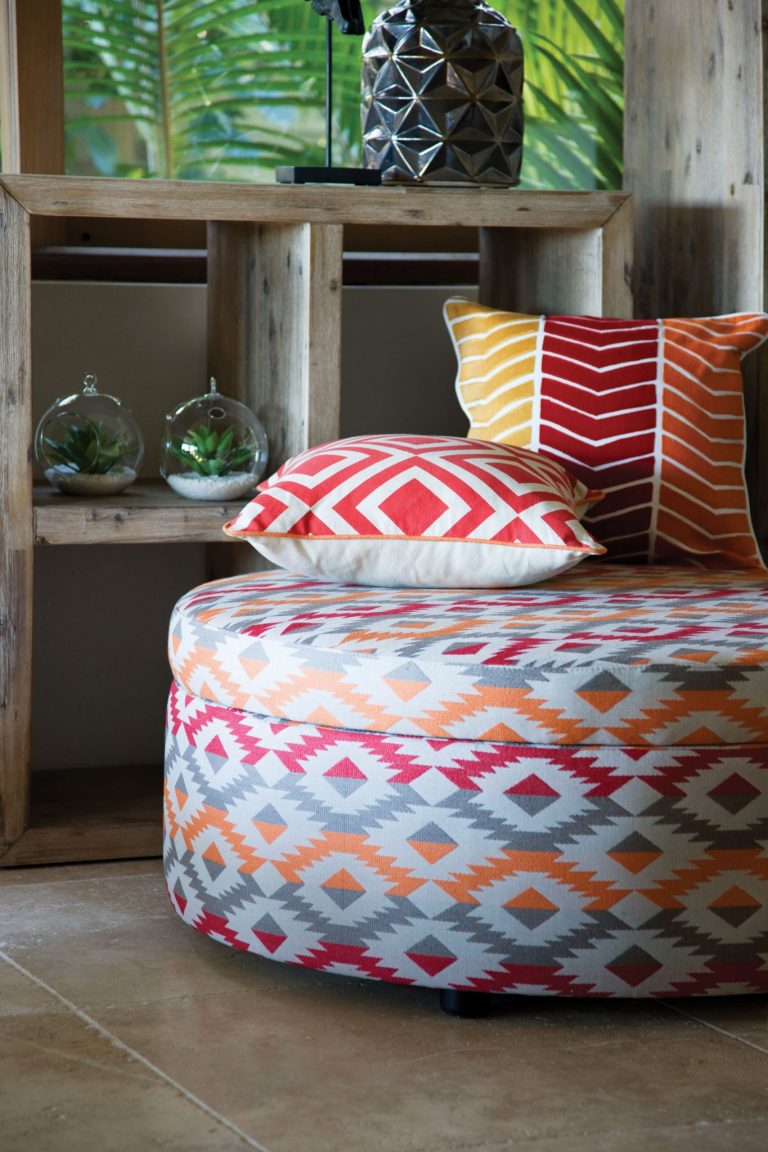 If you like the relaxed beachy vibe, popular with so many Australians, check out the OZ Coast collection. Think natural fabrics, hand-glazed surfaces, rustic timbers and washes of pigment. Fall in love with the new Beach modular sofa and its superior comfort. Pair it with whitewashed timbers from the new Haven range, accessorised with this season's nautical textures. Another key piece is the Ashton sofa. Australian made, it offers superb quality and comfort, with fabric options also available. Finish off any room with OZ Design's statement Australian-made feature chairs which can be customised in hundreds of fabrics to suit your style.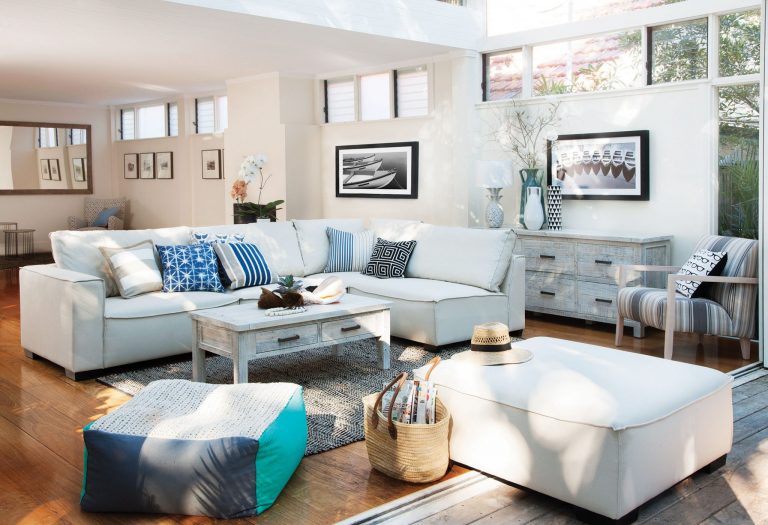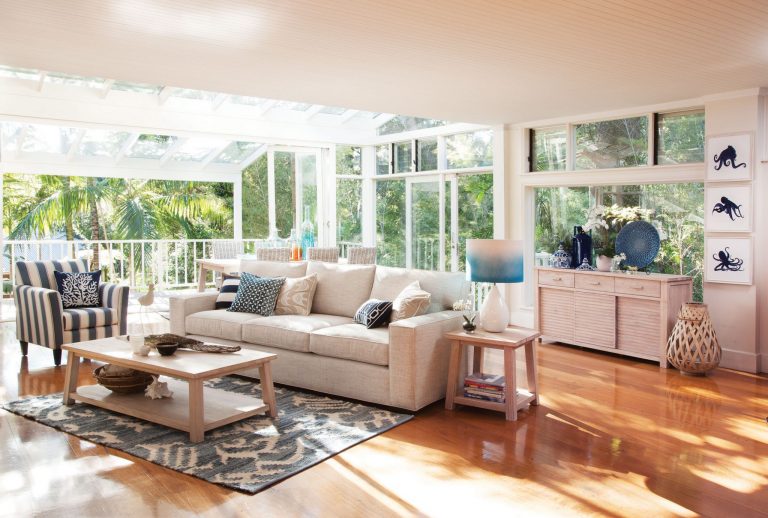 If colour's your thing this summer, you might opt for the eclectic blend of styles and finishes from the OZ Arthouse collection. The  release of the Betty modular sofa in Freddie orange fabric is sure to brighten your space. Team it with the warm tones of the Marilyn coffee table and pops of blue in accessories for a vibrant, fresh feel. For a more subdued look, the Tatler sofa in flash Sky fabric will bring a cool feel to your space.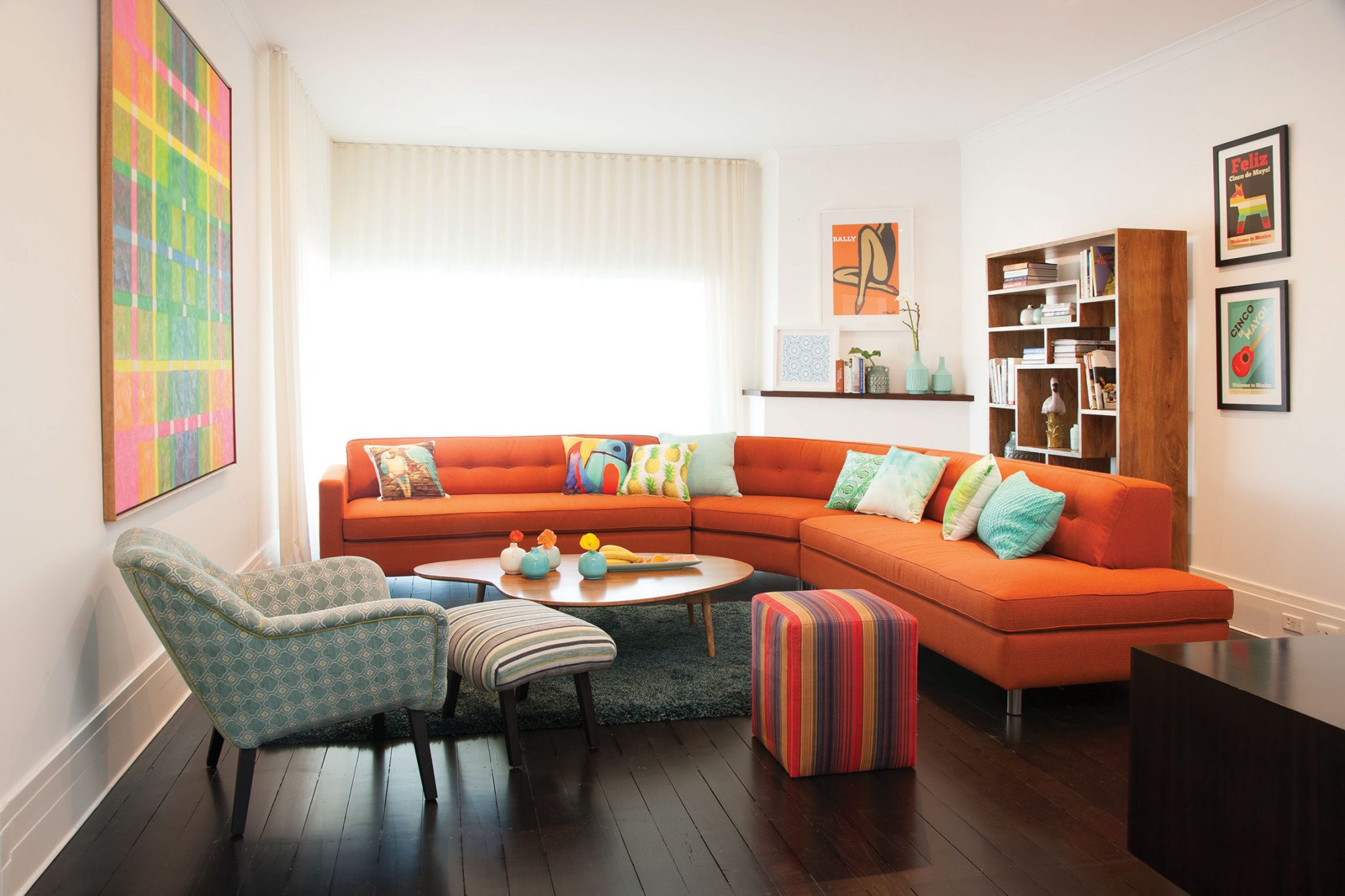 The OZ Abode collection offers practical yet beautifully crafted furniture for everyday living. It's about solid timbers and highly textured and durable fabrics, perfect for family life. The new Erin sofa is durable and stylish. Pair it with crafted solid timbers from a range of dining tables, entertainment units, occasional tables and storage units and inject energy and colour into your space with the use of bright colours, florals, stripes and prints.
OZ Design's range of quality furniture and homewares aim to be stylish and affordable, making decorating your home as easy and rewarding as it should be! And that's definitely something we, at Interiors Addict, are right behind!
See the OZ Design website for your nearest store and hurry on in!