Award-winning interior design firm Joanne Green Landscape & Interior have completed a stunning transformation of a tired, awkwardly laid-out bathroom in a federation home on Sydney's lower North Shore. Blending functionality with a spa-like aesthetic has created a contemporary and family-friendly space that seamlessly suits the style of the home.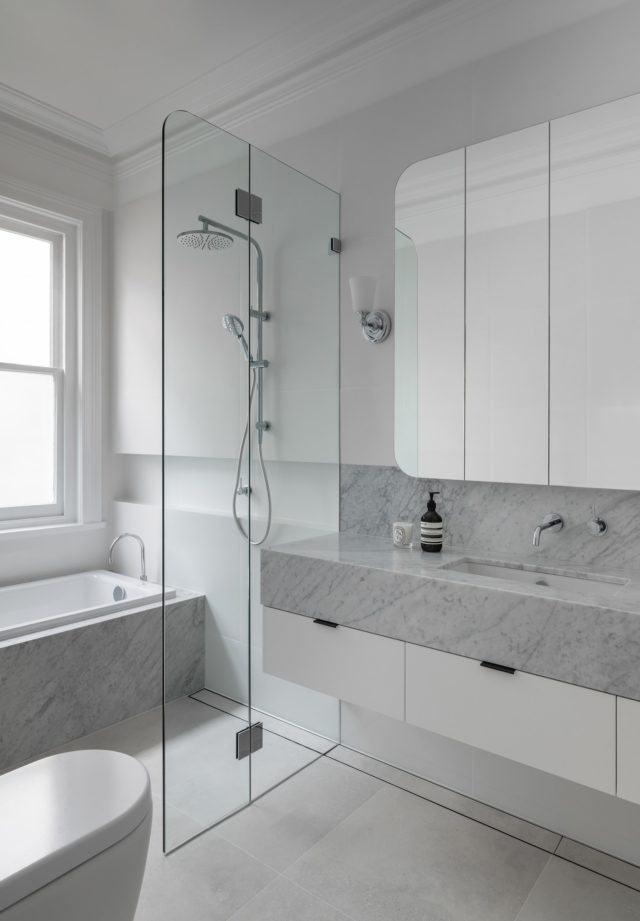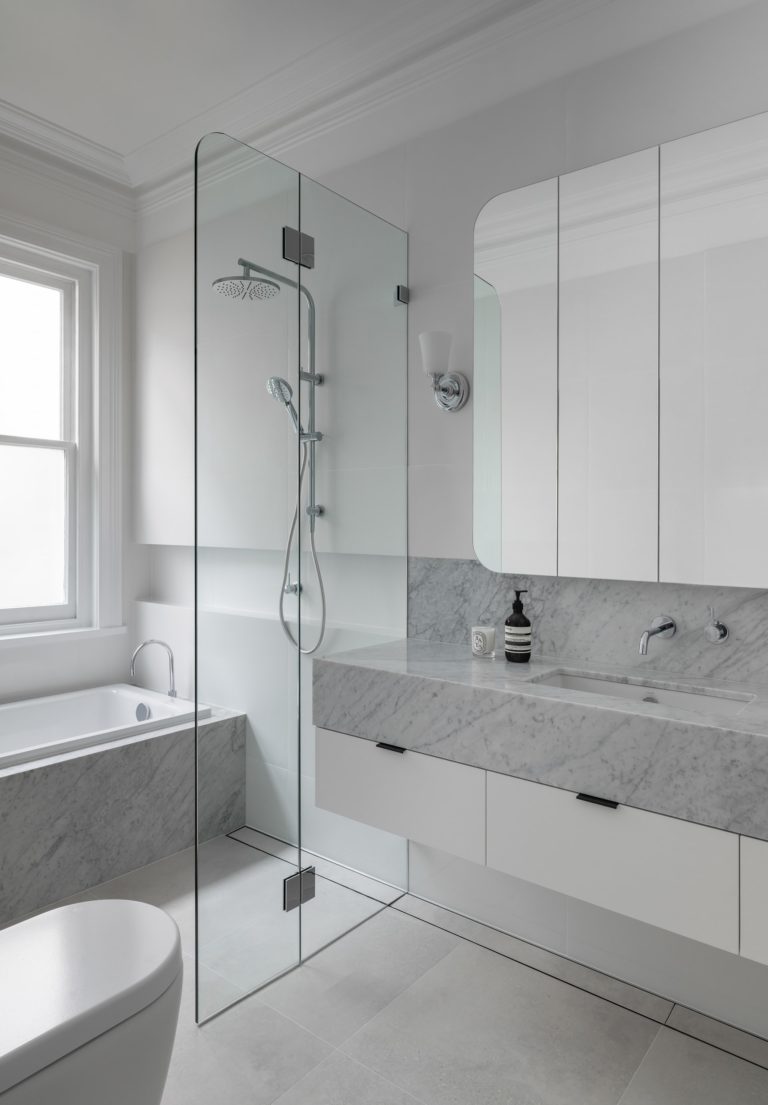 Interior designer Angela Neylon worked closely with the client through several iterations of the design, from modern concepts to classic layouts; deciding on a contemporary version aiming to create a sense of space.
"The existing layout was a traditional and common 1980s arrangement that unfortunately led straight into the shower and emphasised the toilet. In this long, narrow space it was critical to get the layout right and it was certainly a challenge to fit everything in while creating a light, bright and spacious atmosphere," says Angela.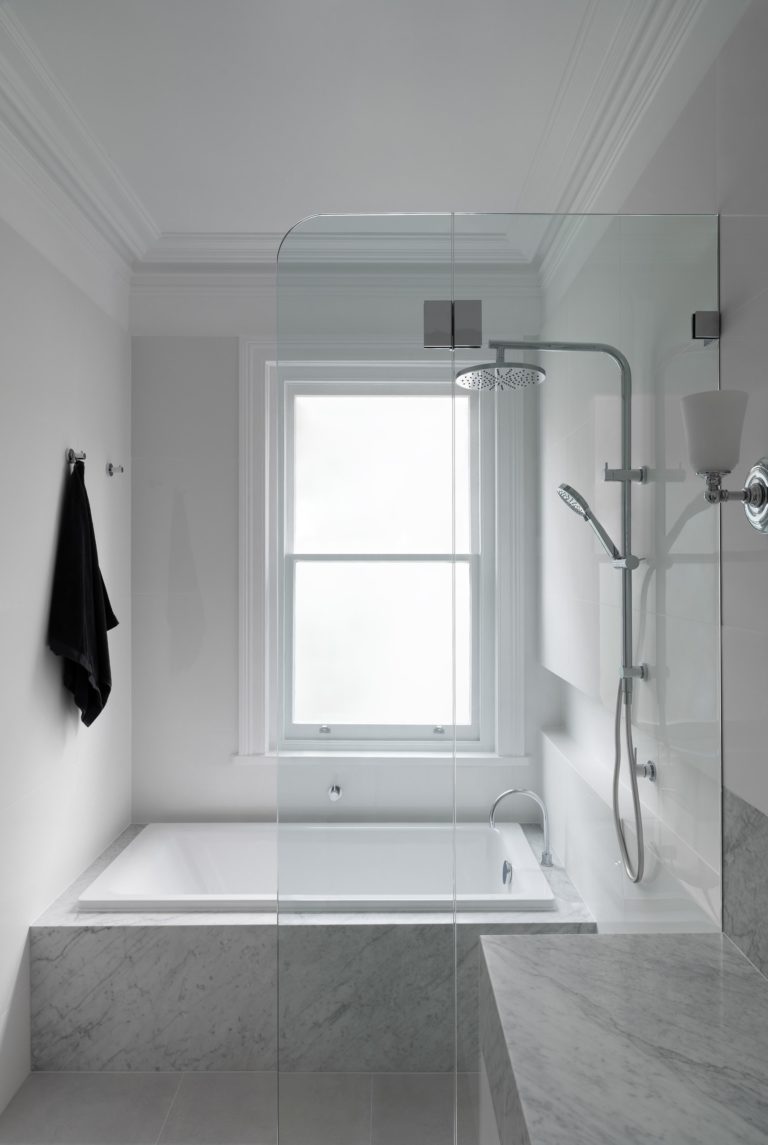 The clever design simplified the layout, repositioning the bath and shower to create a wet area against the window, and elongating the vanity for visual appeal upon entry. Choosing a timeless white and grey palette, Calacutta marble was selected to be the major feature as it adds a spa-like, luxurious feel to the family bathroom.
The entire bathroom was demolished and re-built with an impressive attention to detail. A challenge for the team was lining up the 20mm marble to meet the 12mm thick tiles, ensuring a seamless façade without an overhang, which helps to visually enlarge the space. A recessed, mirrored cabinet and oversized wall-hung custom vanity answers the client's need for additional storage.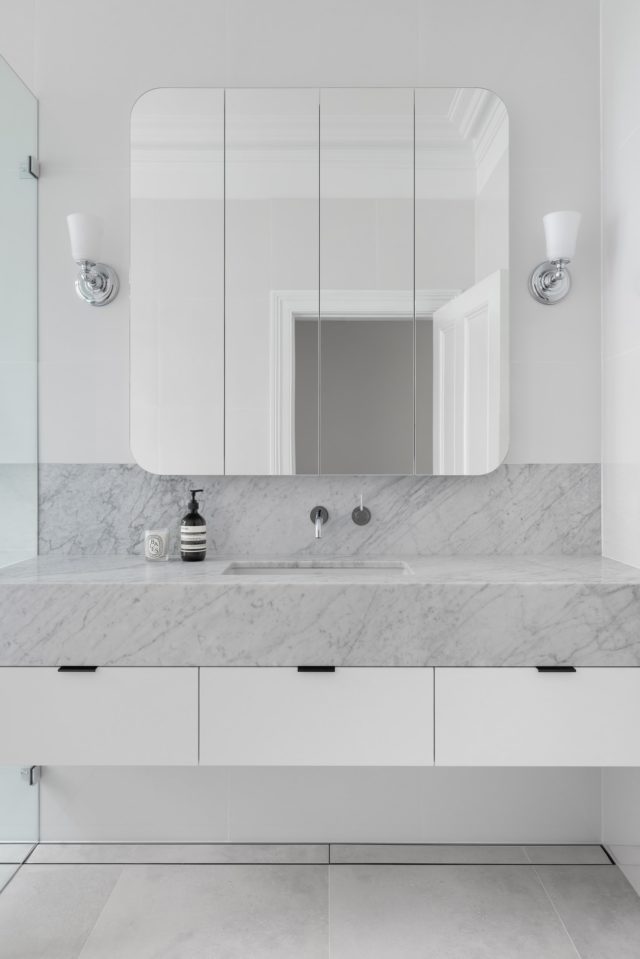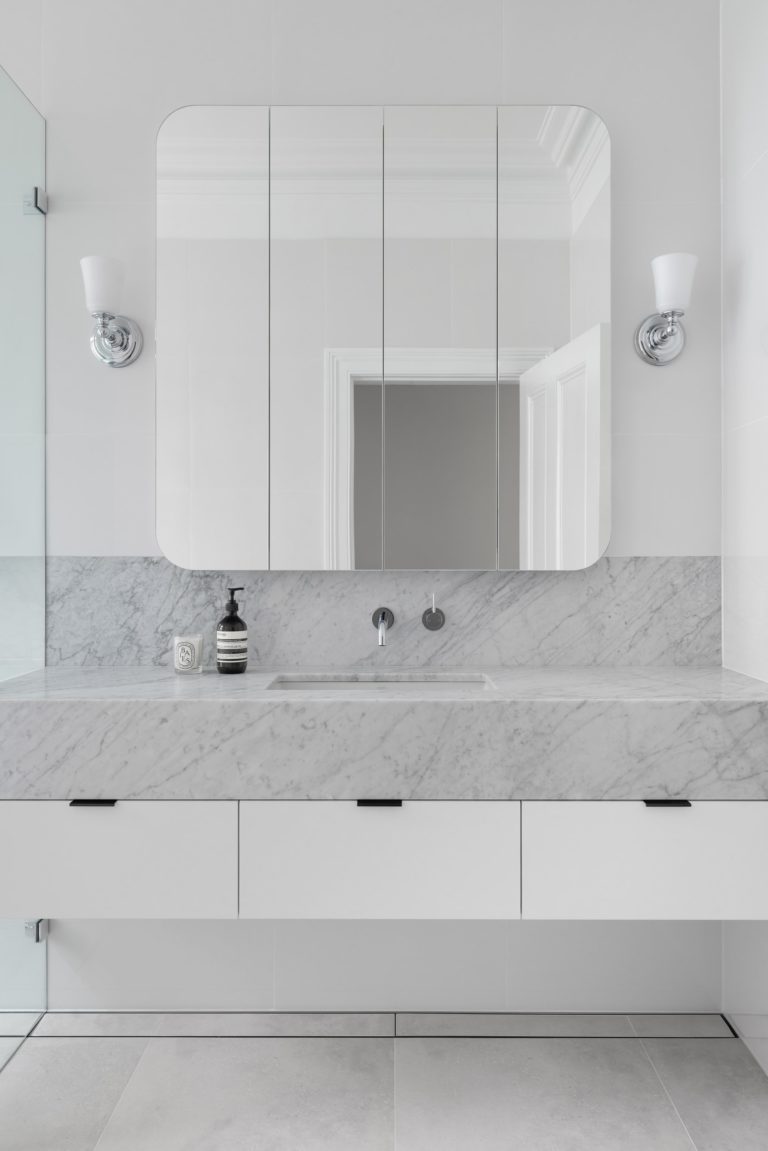 Right from the initial consultation, Angela's focus was very much upon the practicality of use within the space, as well as its aesthetic qualities. "As the family's main bathroom, it was essential that the finished result was both beautiful and functional. The layout, palette and materials were all carefully considered to sit cohesively within the magnificent federation home," she says.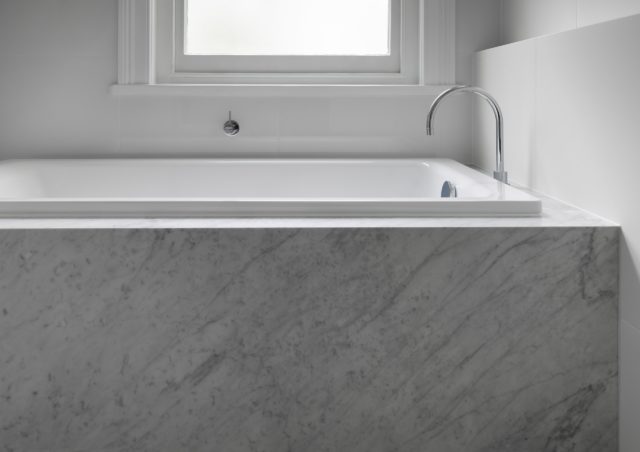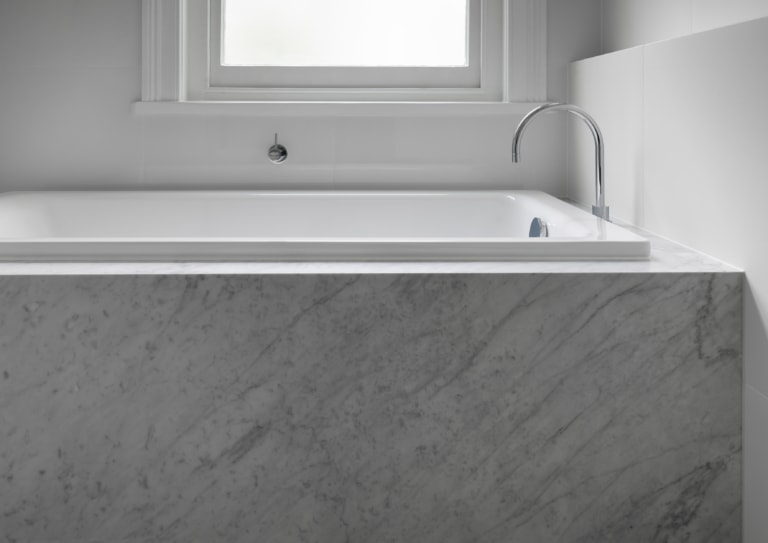 Details such as the clear shower door and minimalist fixtures help achieve the client's vision of an airy, open space. The careful combination of curves and angles also adds dimension and visual interest, without cluttering the space or detracting from its simple elegance. This project truly shows the impact that a clear and clever design plan can have when updating and modernising a space.
Photography: Nicholas Watt
For more on this transformation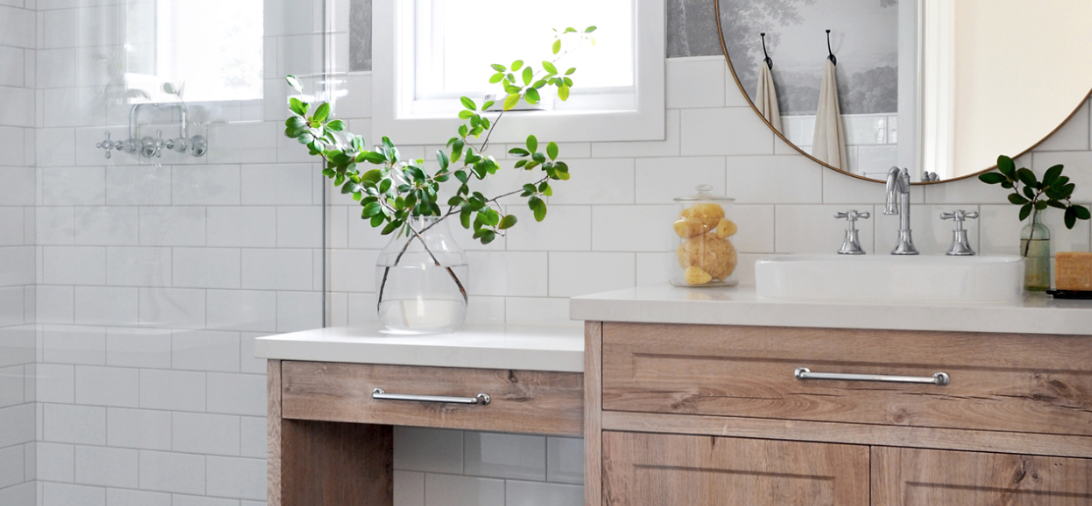 DIY decorator Kristine attempts first brand new bathroom
Kristine Franklin is the queen of the budget DIY makeover so, faced with designing her first brand new bathroom, she was a little anxious! Thankfully she ended up enjoying the…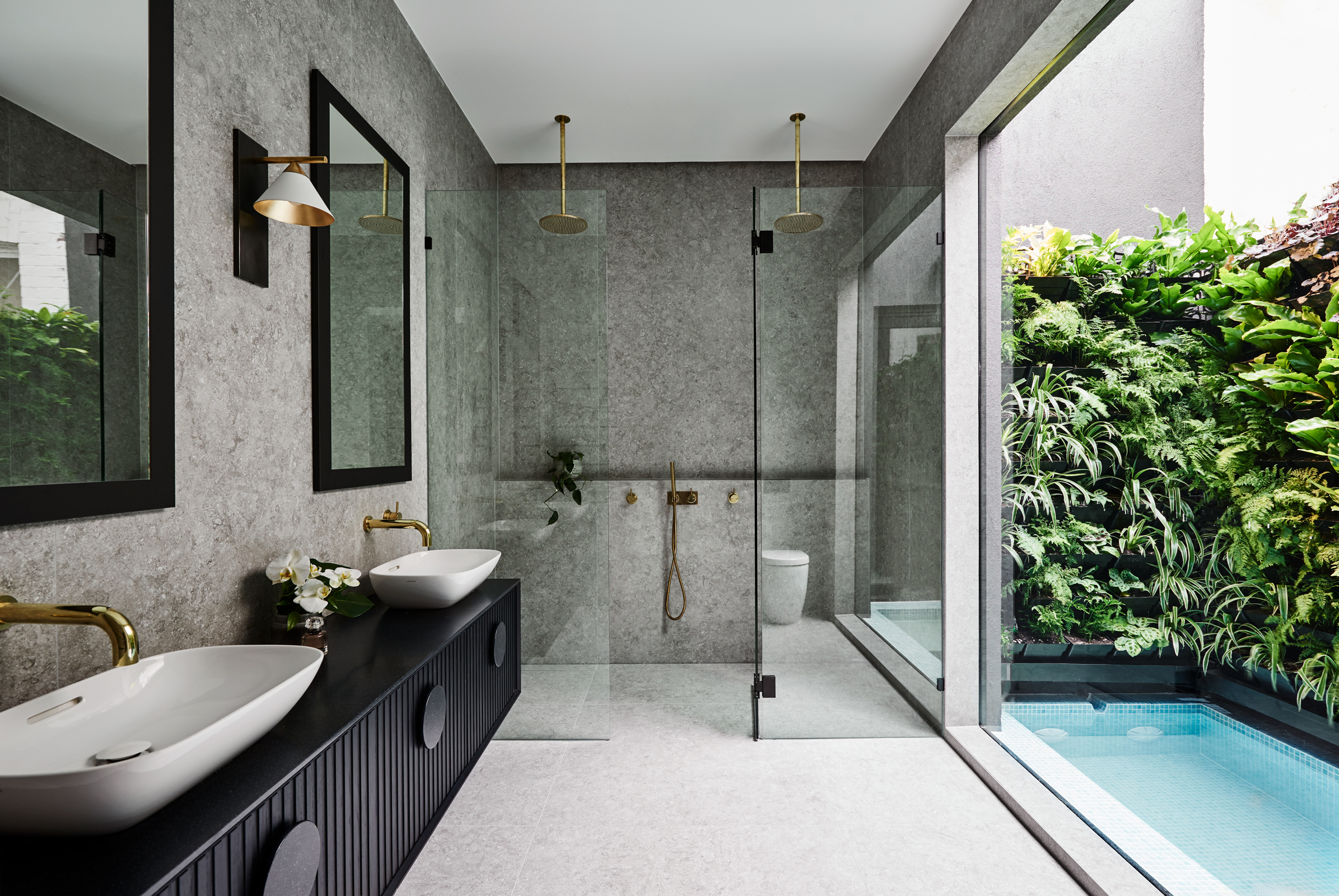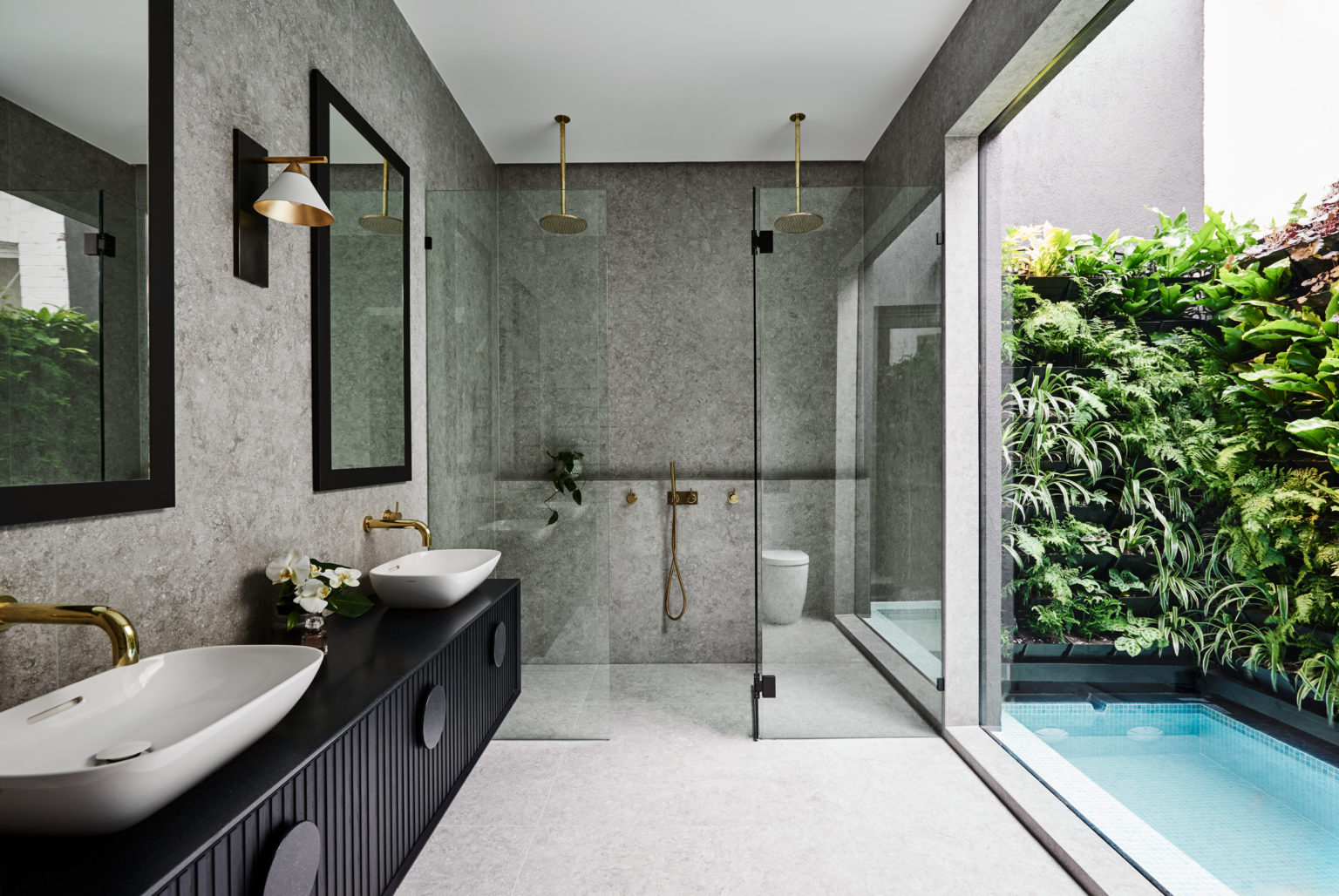 Bathroom styling 2020: the finishing touches that matter
A drab bathroom can be more depressing than a wet flannel, but with a few stylish touches, your bathroom could end up being the sexiest room in the house! The…