Kristine Franklin is the queen of the budget DIY makeover so, faced with designing her first brand new bathroom, she was a little anxious! Thankfully she ended up enjoying the challenge and her client (her trusting parents!) loved the end result as much as she did!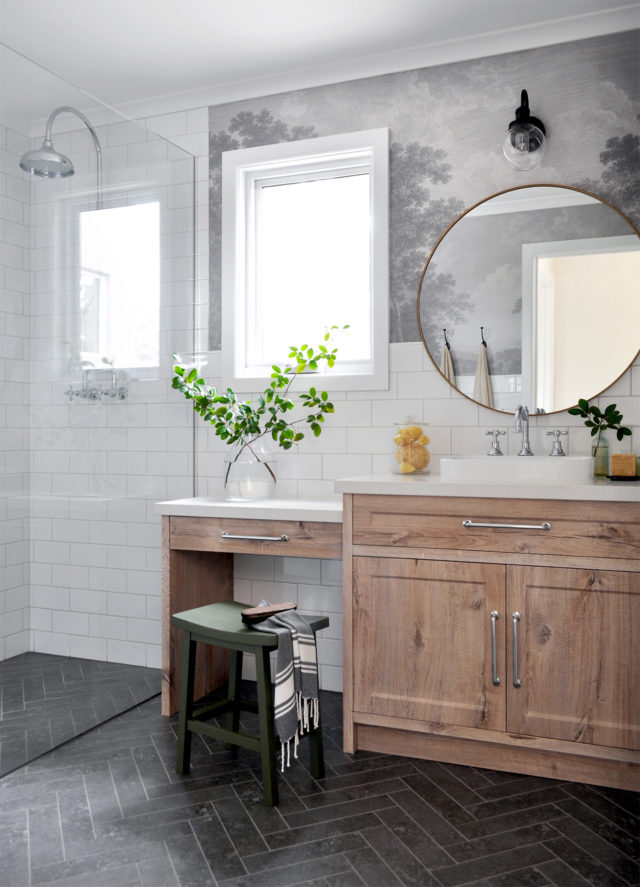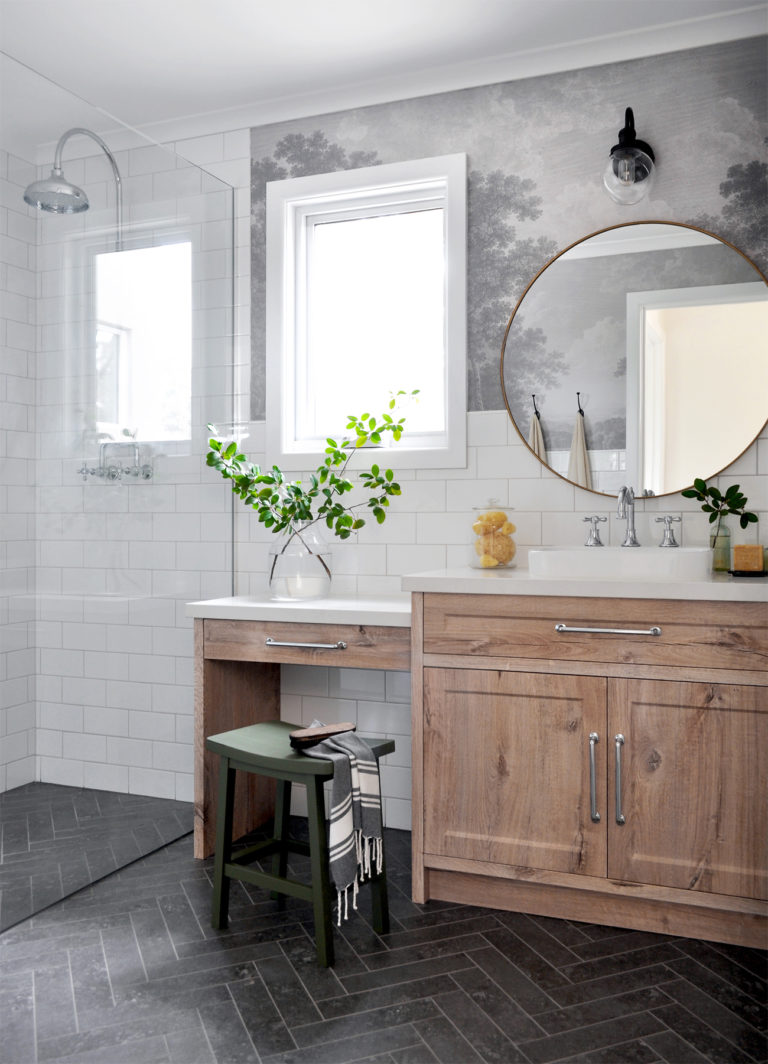 The results speak for themselves with a timeless yet unique space which is not at all cookie cutter.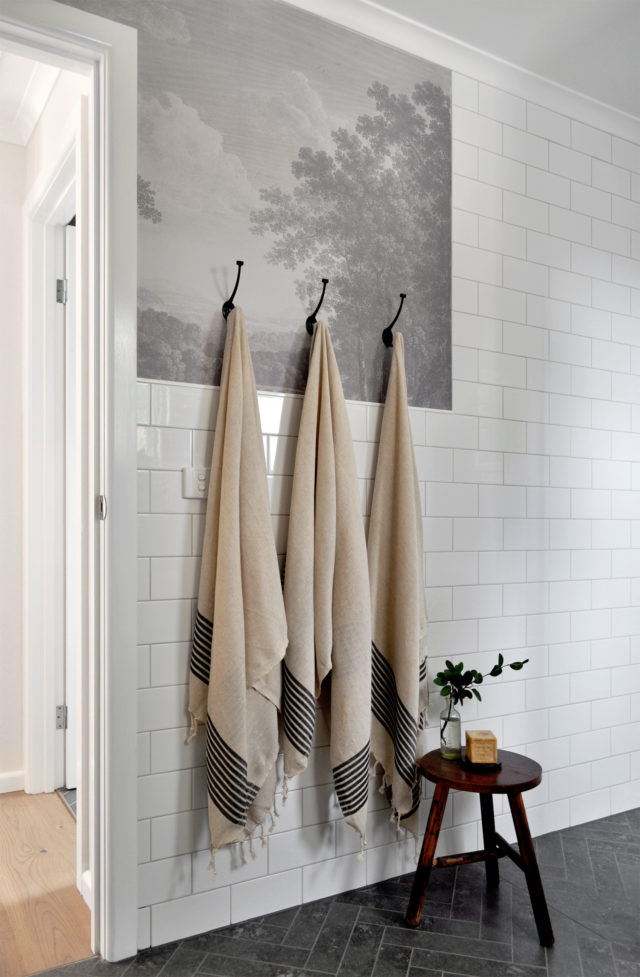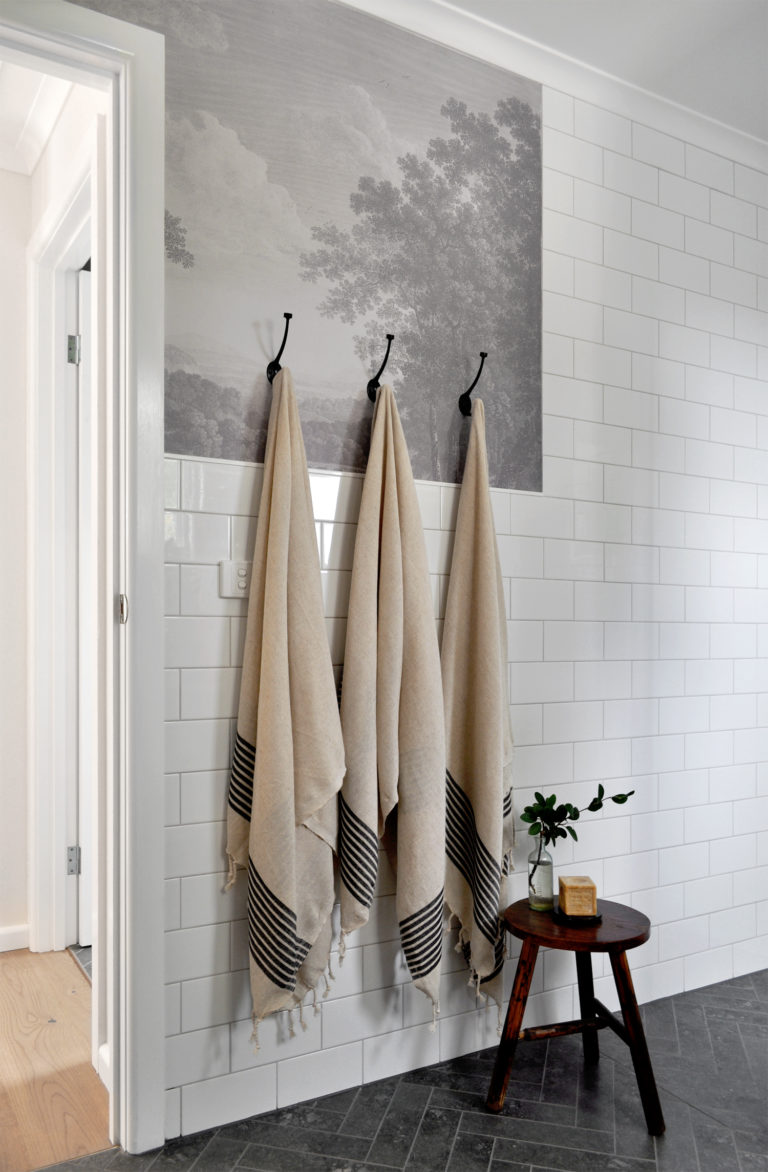 "At first I was worried it was going to be overwhelming needing to make so many decisions from scratch; I mean, there are a million different ways to create a beautiful bathroom. But fortunately we had a clear idea of the 'feel' we wanted to create and things fell into place surprisingly easily," says Kristine, who blogs her makeovers at The Painted Hive.
The en suite bathroom is in a new extension to her parents' home and getting the layout right was step one. "We were fortunate in that we only needed to accommodate a shower and a vanity (there is a separate powder room next door and a bath in the main bathroom) and their ideal placement was basically dictated by the shape and size of the room. My parents wanted all of the fixed elements to have timeless appeal, so classic chrome tapware, simple white subway tiles and traditional herringbone for the floor made sense."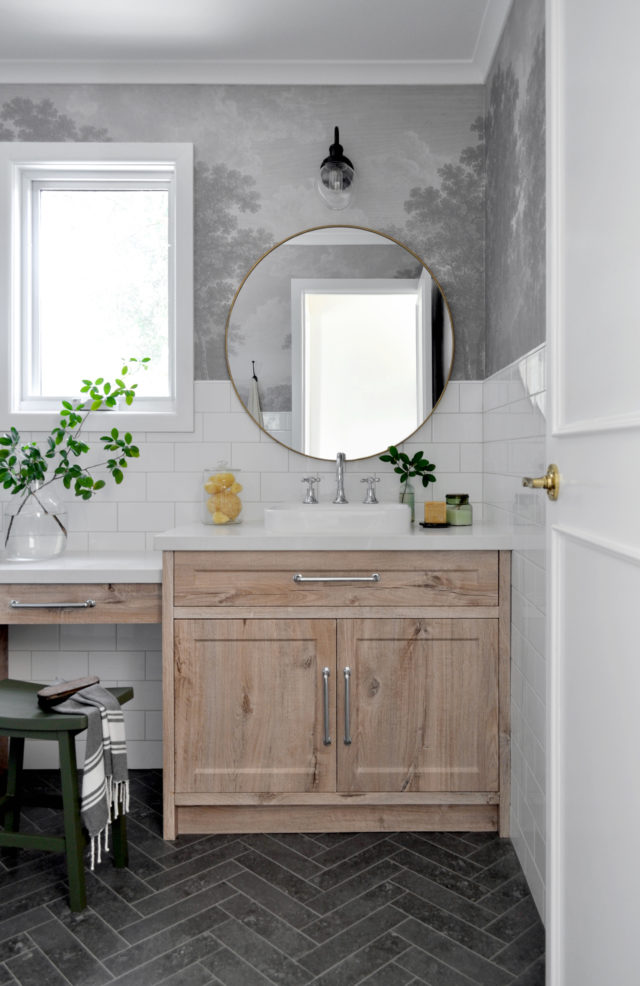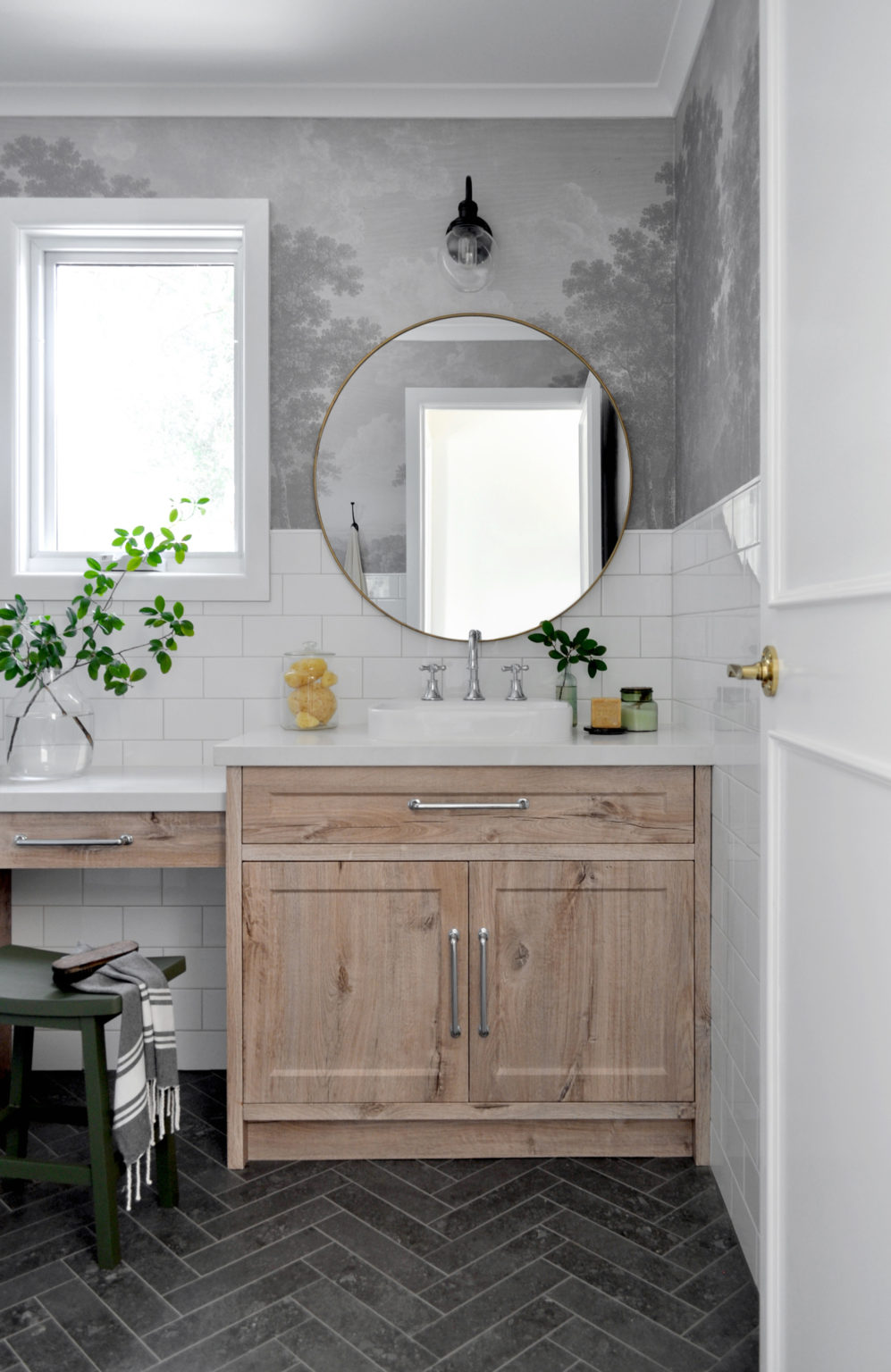 Choosing to tile only part of the walls meant there was still room to play with something less permanent in order to inject some personality and impact. And a wallpaper mural did just that!
Kristine says: "I knew from the start that finding a wallpaper in the style I wanted and the scale I needed was going to be a challenge, so I set about designing some myself! I did a lot of searching before deciding on this particular antique landscape etching, which I then adapted into a seamless mural. I had it printed onto self-adhesive textured coated canvas which is waterproof and recommended for use in kitchens and bathrooms."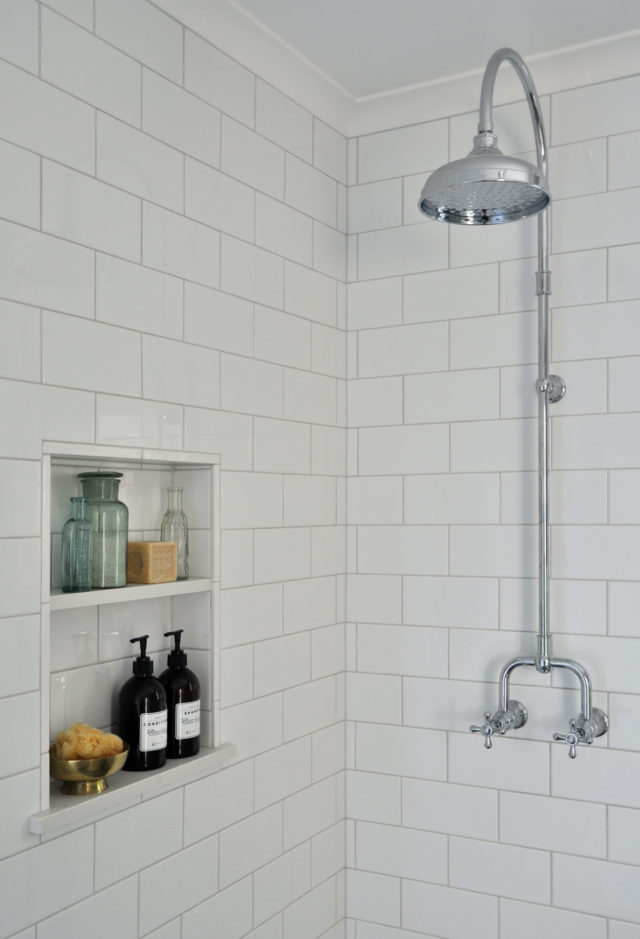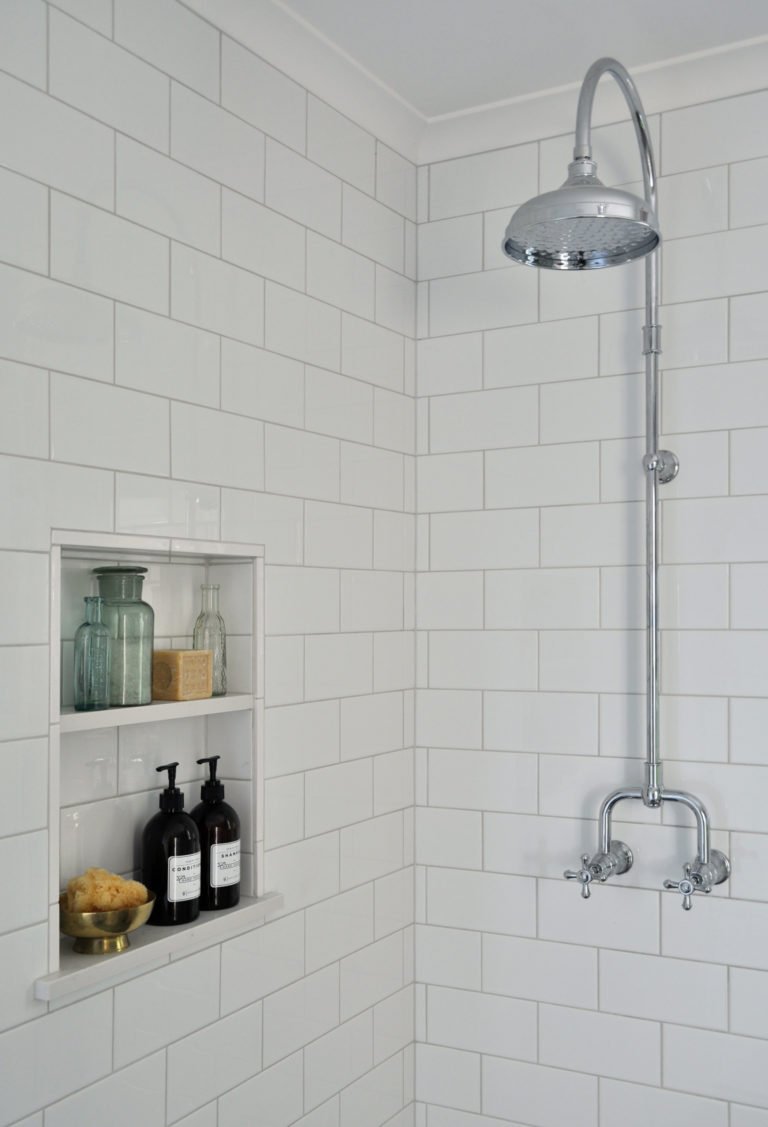 The biggest challenge was working around the window position. "Aside from placing the window in the shower (which my parents weren't keen on) this was the only place it could go which meant we lost symmetry on the vanity wall. To play this up, I decided to create a stepped vanity with a make-up counter below the window. Not only does it work to add function, originality and dimension to the room, it also allows the basin portion of the vanity to look purposeful and balanced."
And the vanity turned out so much better than expected, designed by Kristine within the limits of what was included in the builder's contract. "At first I wasn't keen on the idea of vinyl wrap, but my parents wanted to go with it, so we set about seeing how we could make it work. It was almost like a little challenge! I researched our options and designed it myself. I was so worried that the timber-look vinyl was going to look awful (we only had the chance to view it on a tiny little swatch) but thankfully it turned out awesome!"
As ever, it's the sum of the little details which make a well-resolved room. "Some of my favourites are the pencil tile around the niche and the stone shelves in the niche which match the vanity top, the gentle use of mixed metals, and the addition of pretty accessories including clipped greenery. I find this always helps bring a room to life!"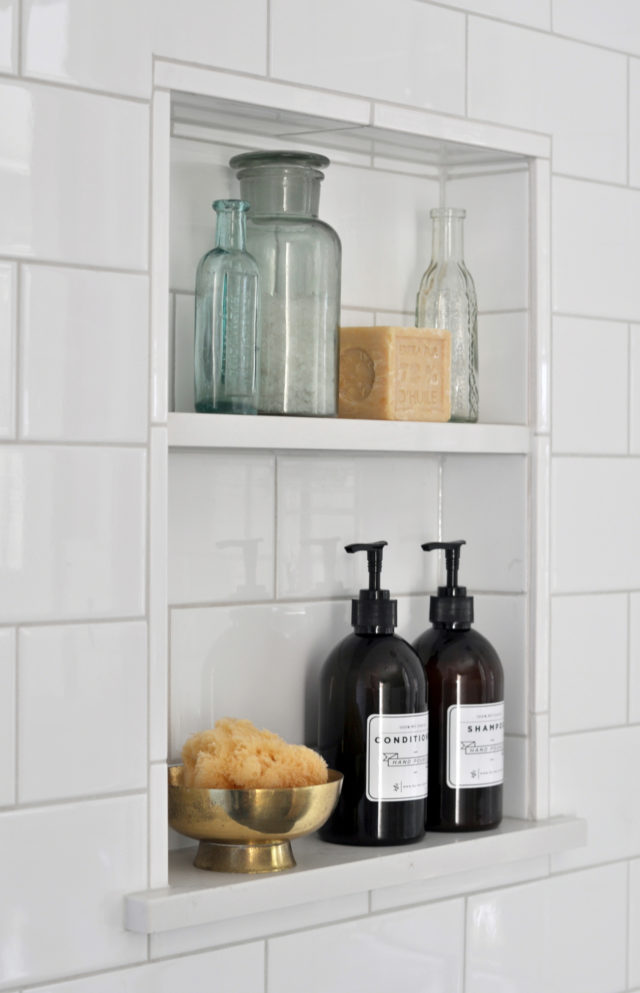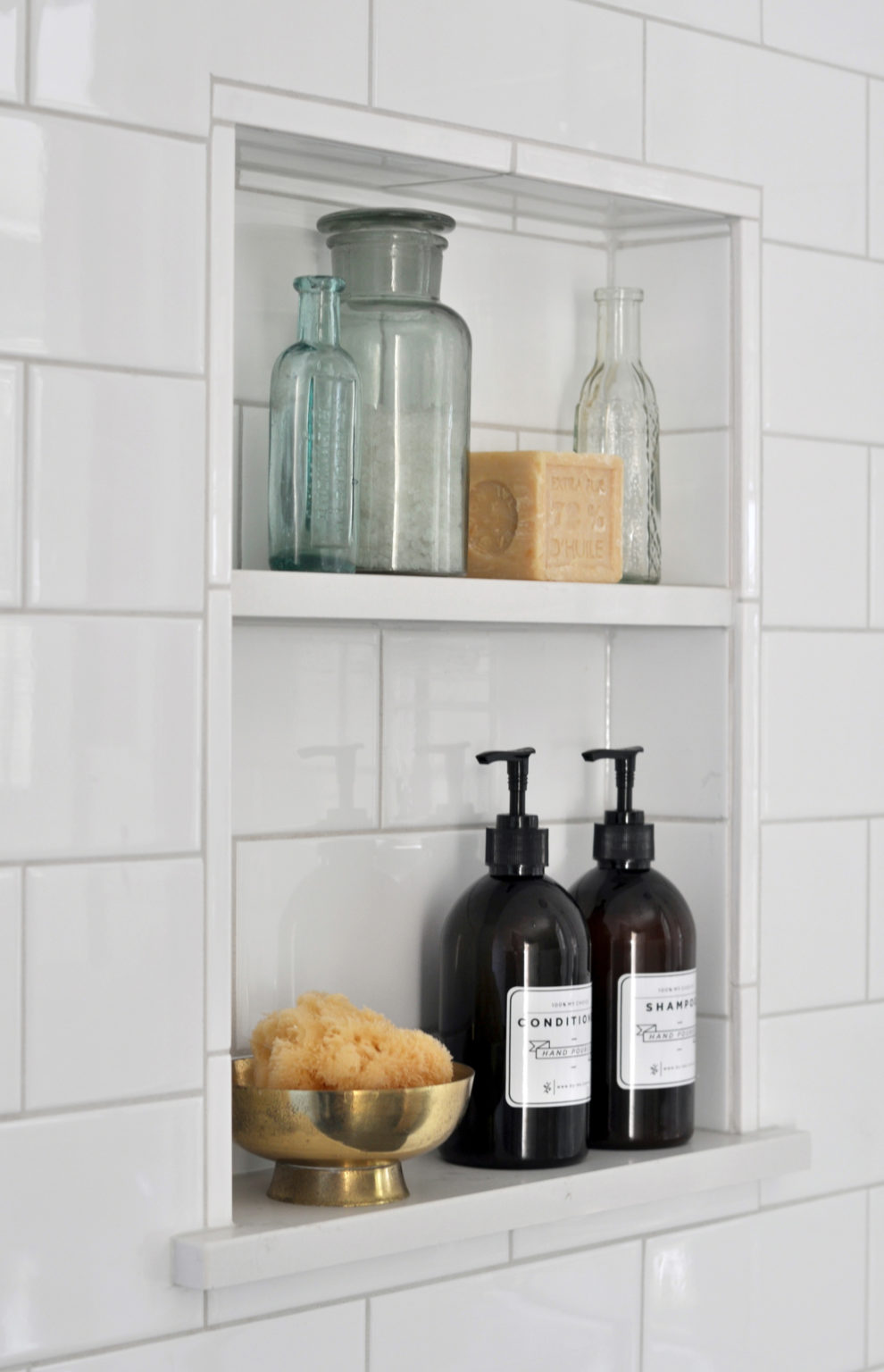 Kristine says the final look is quite classic with a subtle contemporary edge. "There is a certain whimsy about it too. The vanity has an almost farmhouse feel, and the subway tiles, vanity handles and sconce light lend an industrial hint. I guess it's a bit of a mix!"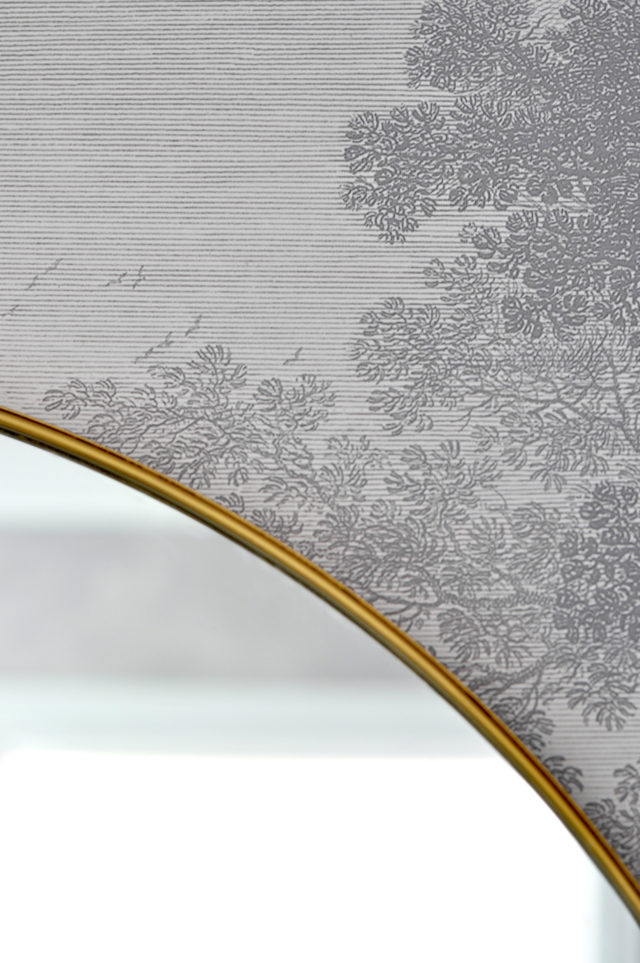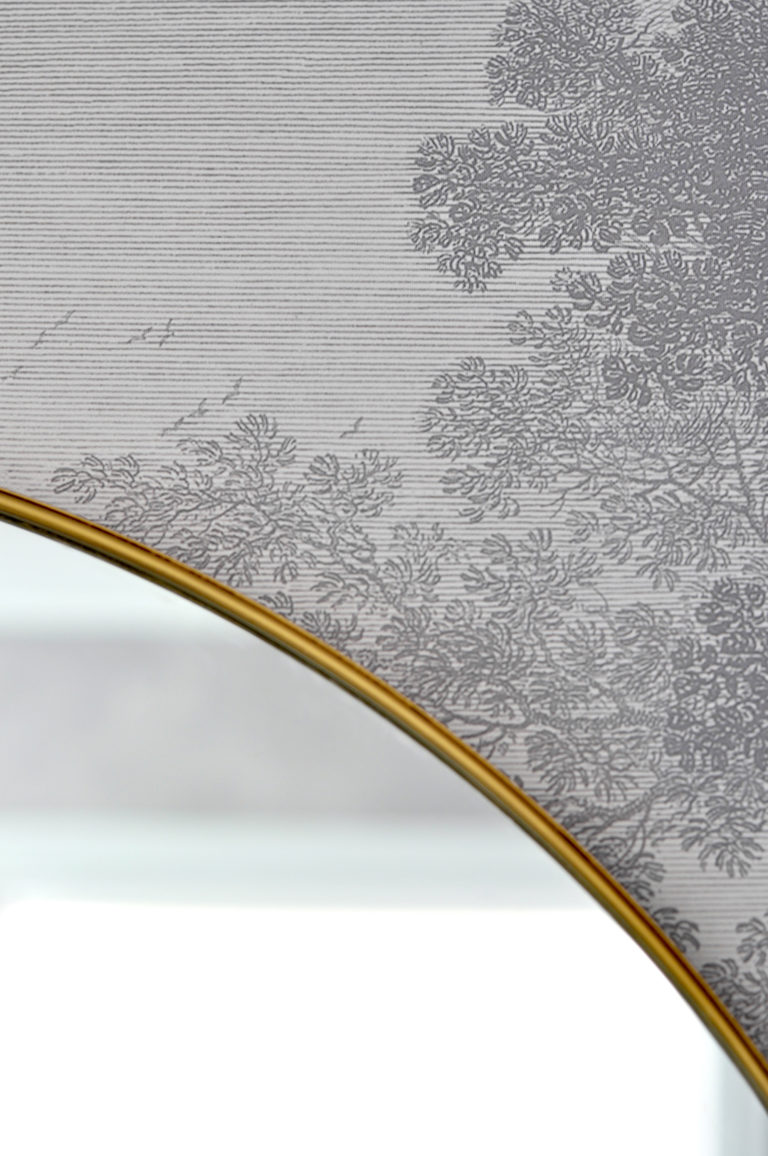 Brand new didn't have to mean there were no bargains in this room, and in her usual style, Kristine made some clever choices to save money without sacrificing style. The $30 mirror and $25 make-up stool are both Kmart hacks. The simple towel hooks were $8 each from Bunnings and the vanity handles, a mere $12 each from Handle House. "The tiles from Elegance Tiles were also very affordable, as was the basin and sconce light which we bought from eBay."
Check our Kristine's blog, the Painted Hive.