America's renowned beach retreat, Cape Cod, inspired French designer Philippe Starck's latest bathroom collection.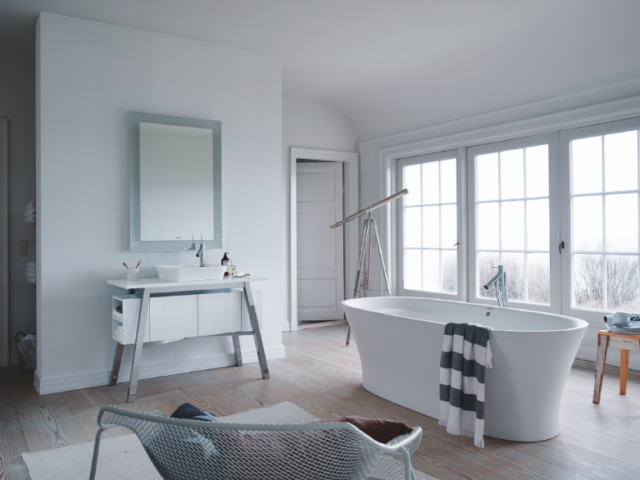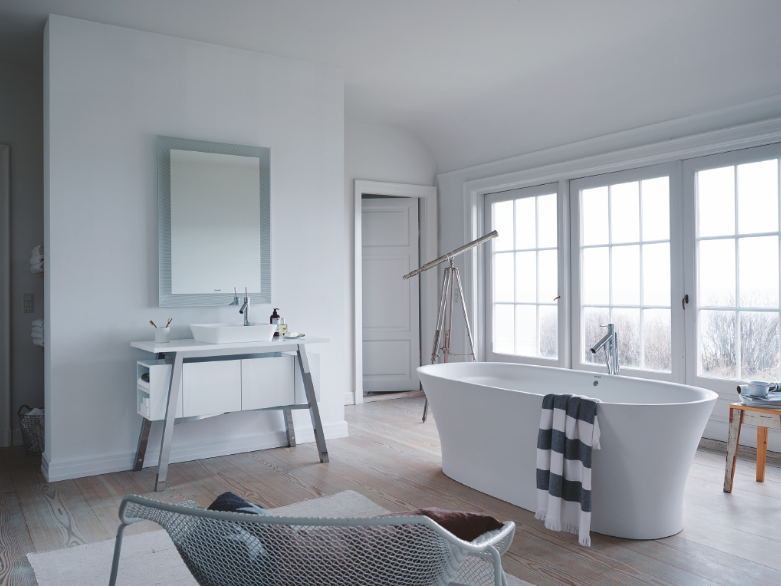 Aptly tilted Cape Cod, the new range for DURAVIT reinvents the bathroom, removing the barriers between nature and the indoors. Made from authentic materials, such as solid timber and an innovative ceramic formula, products includes wash bowls with distinctively thin edges, bathroom furniture and a perfectly coordinated range of bathtubs.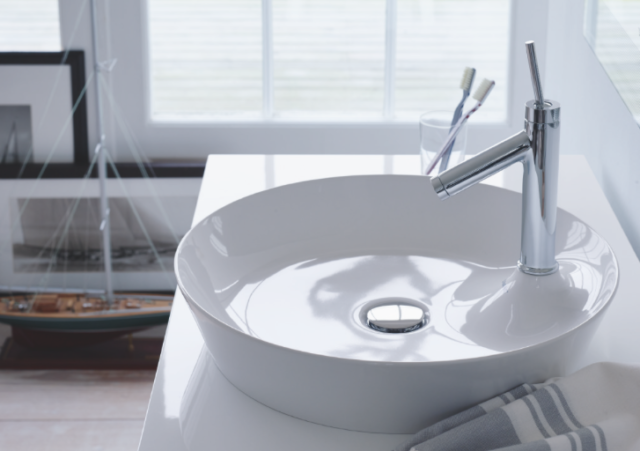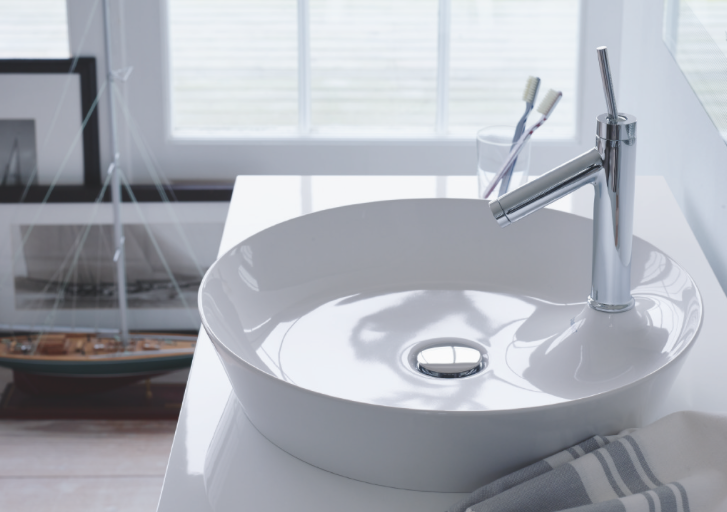 The exclusive wash bowls and basins are produced from a specially developed high-strength ceramic mass with an elegant finish. This material makes it possible to create countertop basins with a rim thickness of only five millimeters that are extremely easy to maintain, amazingly robust and impact-resistant. In order to allow scope for individual bathroom design, the wash bowls are available in three different shapes: round, square and tri-oval.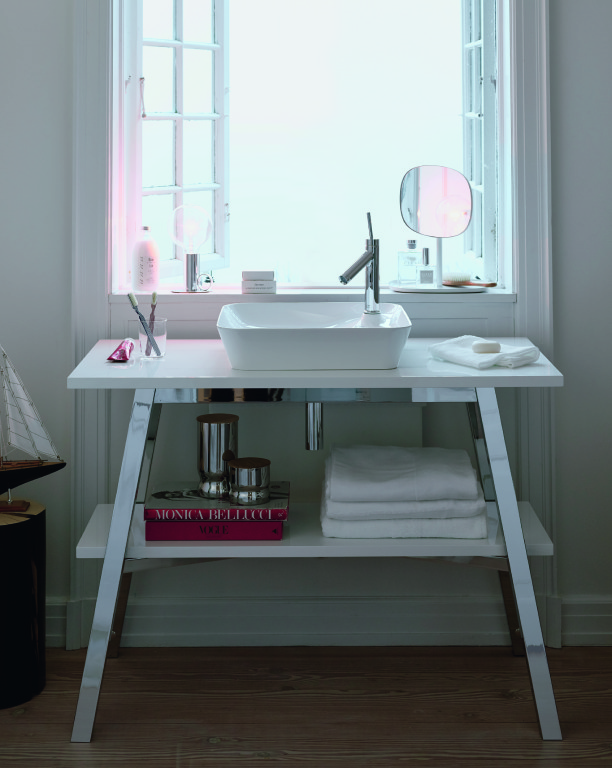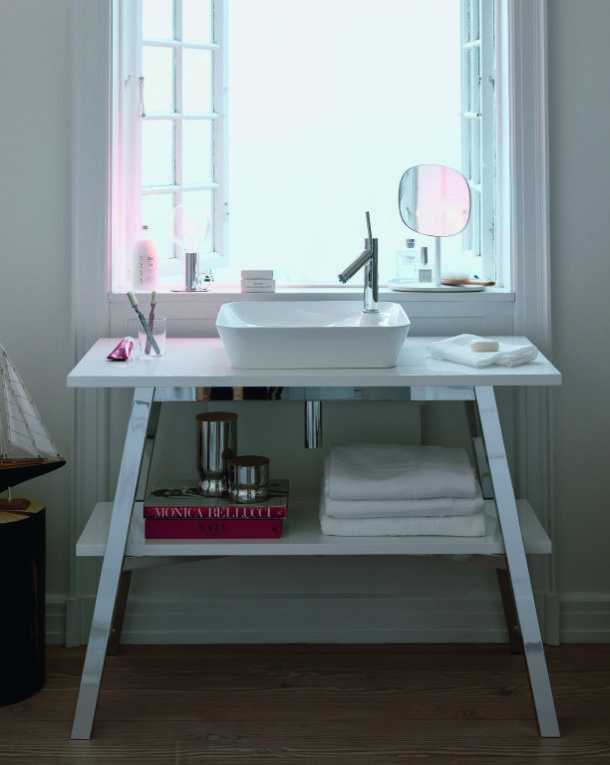 The consoles with shelves boast a timeless modern design, making clever use of the contrast between the floor-standing frame in cool, smooth chrome and four exclusive wood finishes. An elegant alternative to the wood finishes is offered by the version in high-gloss white, which is also available with doors and shelves on the side.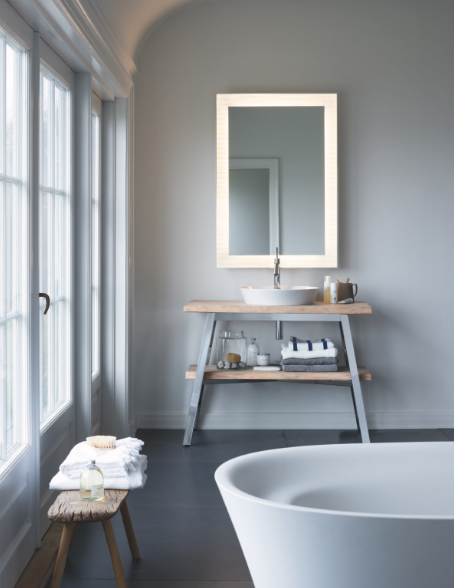 Cape Cod also offers no-nonsense bathtubs that have been designed with relaxation in mind: an ergonomic headrest provides a bathing experience that is particularly serene and produces a feeling of lightness. The tub is available as a free-standing model and as a back-to-wall and corner version for left or right. As a special option, the bathtub can be equipped with a discreetly integrated air whirl system and/or an integrated sound system that is operated using any Bluetooth-compatible device.
In order to create a uniform and harmonious look, the range can be combined with selected toilets and bidets from the Starck 1, Starck 2 and ME by Starck ranges.