There aren't many modern designers more revered than Britain's Tom Dixon. The British designer, perhaps best known for his iconic round copper pendant lights and table lamps, has a distinct aesthetic that's certainly resonated with people across the globe. And while he is involved in many architectural projects globally, never before has he created something in the Australian residential space. That is, until now.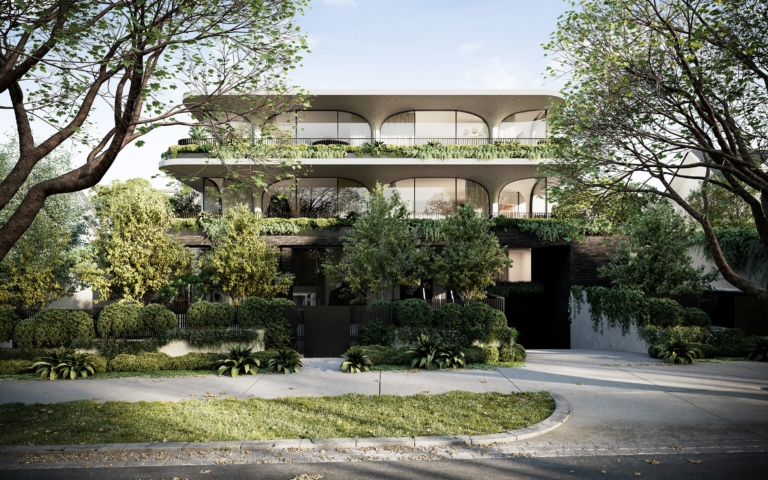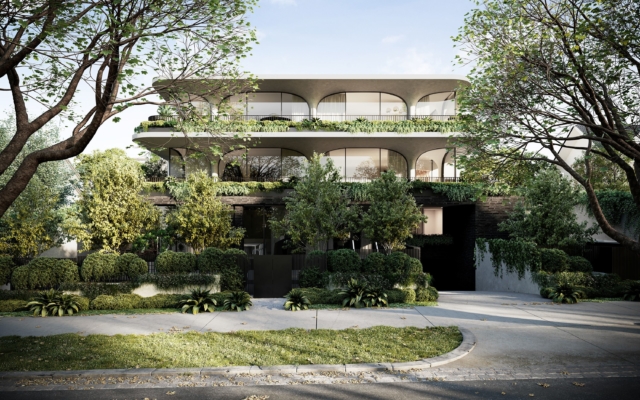 Based in the Melbourne suburb of Kew, Rondure House is a high-end residential apartment development that will sit in the Studley Park precinct of Melbourne's Kew. The project will come to life through a partnership with Dixon, as well as the acclaimed Australian firms Cera Stribley and Eckersley Gardens. Melbourne based property developer Above Zero is driving the project.
"With our shared appreciation of brutalist architecture, high quality materials and rough textures, we are delighted to partner on this unusually high quality and well thought out project and believe we can add a series of innovative interventions in luminosity, texture and comfort to a world class project," says Tom of the project that will house 14 apartments including a whole-floor penthouse.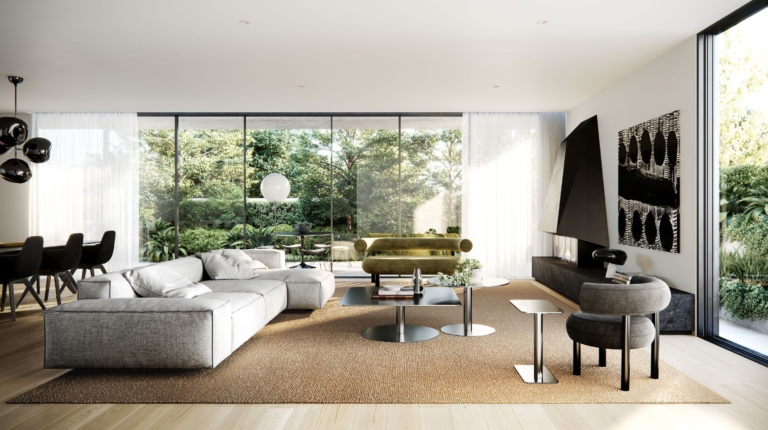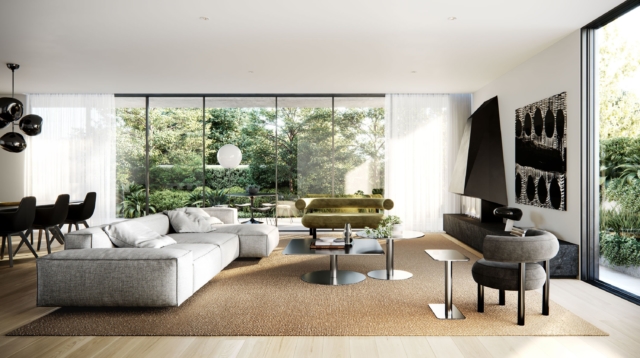 Brutalist design aspects feature on the building's exterior where off-form concrete hyperbolic concrete columns serve as both decorative and structural functions – the effect being almost organic. And there's hand-made bricks recall the 1960's where materials were minimal and long-lasting.
"To celebrate this milestone, we will be delivering bespoke features across the residences, communal spaces and lobby including yet to be released furniture items. Our intention is to deliver an exceptional experience for future residents. From the building entrance to the proposed customisable furniture in each apartment – each detail is considered," says Tom.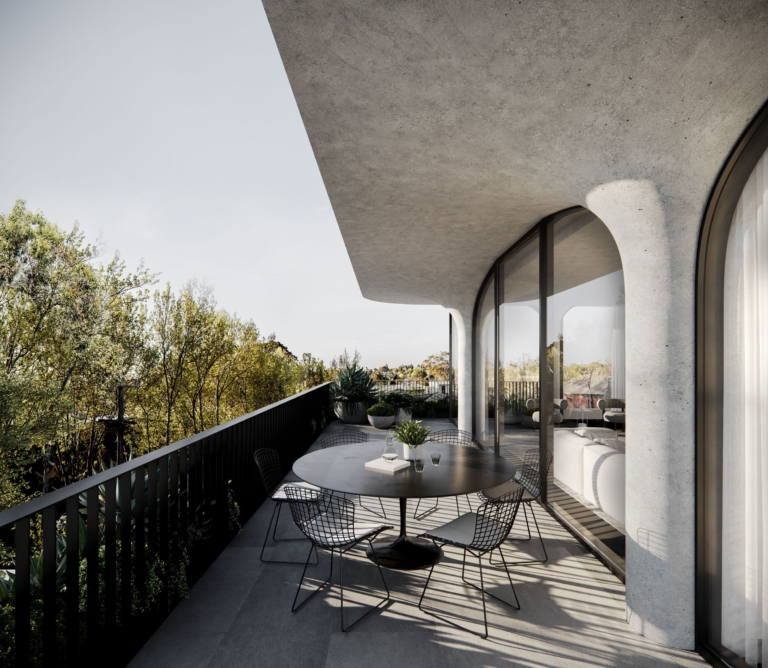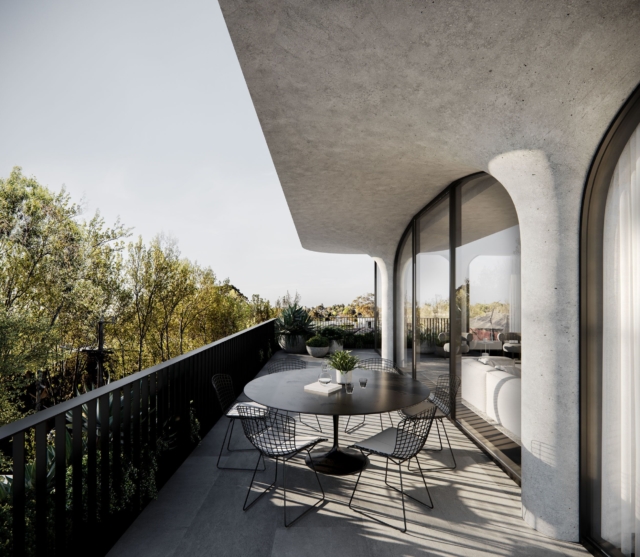 Often forgotten spaces (from a design sense), the lobby and communal spaces have been particularly well thought out. Residents will be greeted with a grand lobby and art gallery on the ground level as well as the Tom Dixon designed and furnished Opal Bar & Lounge where residents can enjoy a morning coffee or evening drink with guests and neighbours.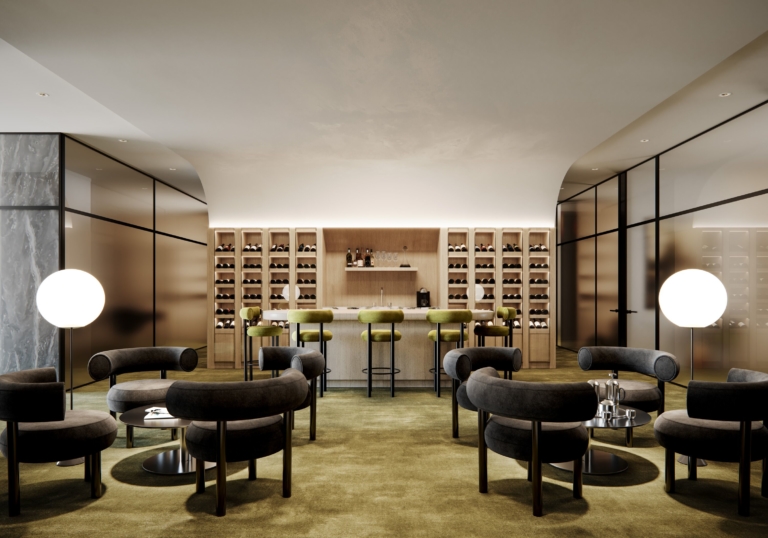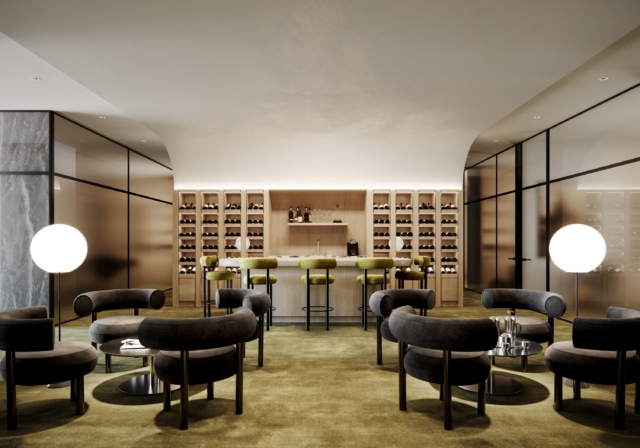 Another unique aspect of the project is the creation of 'vaults' for each residence – these are privately titled multi-purpose rooms that are separate from each apartment and can be customised to suit individual preference. Each vault will be approximately 10 square metres in size and will act as an extension of each resident's home – a place to escape or entertain. The design team imagines they will take the form of a private office, cigar room, wine or whiskey cellar, art or collector's studio, private theatre or meditation room.
Rondure House will launch to market in early 2020 with private VIP display suite appointments for pre-registered buyers starting prior to Christmas this year.
For more on Rondure House | Melbourne downsizers trade mansions for luxe apartments