With a background in print design and production, it took the process of redecorating her daughter's bedroom for Nicole Neeves to realise there was a gap in the market that she could definitely fill!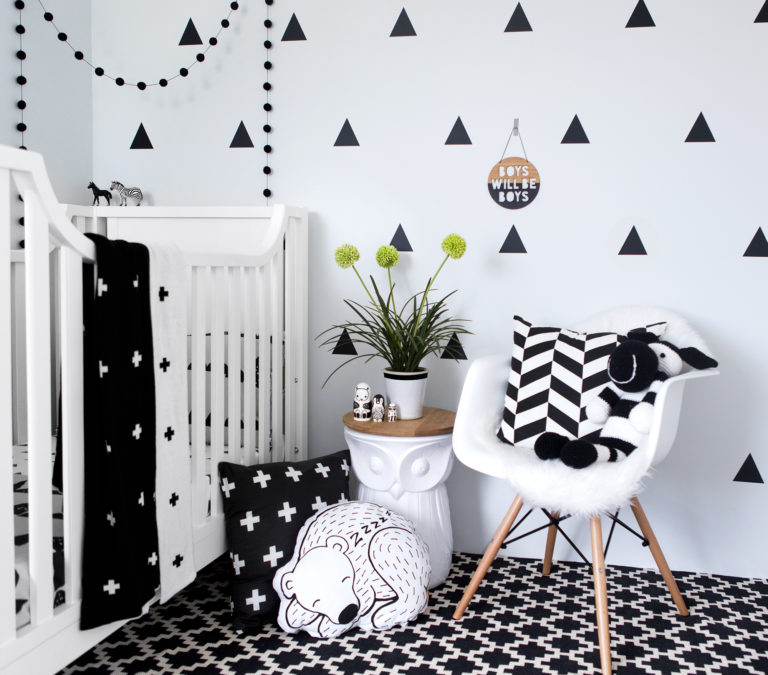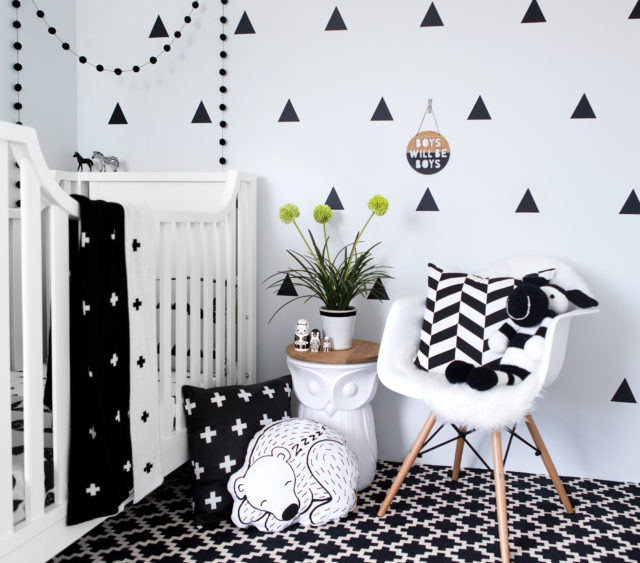 "I was struggling to find quality wall decals here in Australia; there were the usual packs of mass-produced printed wall stickers imported from overseas, but I'd tried them in my eldest daughter's nursery and they continually peeled off and I didn't like the shiny sticker look either. I wanted something which would appear as if painted on the wall and would actually stay there until I wanted to remove it."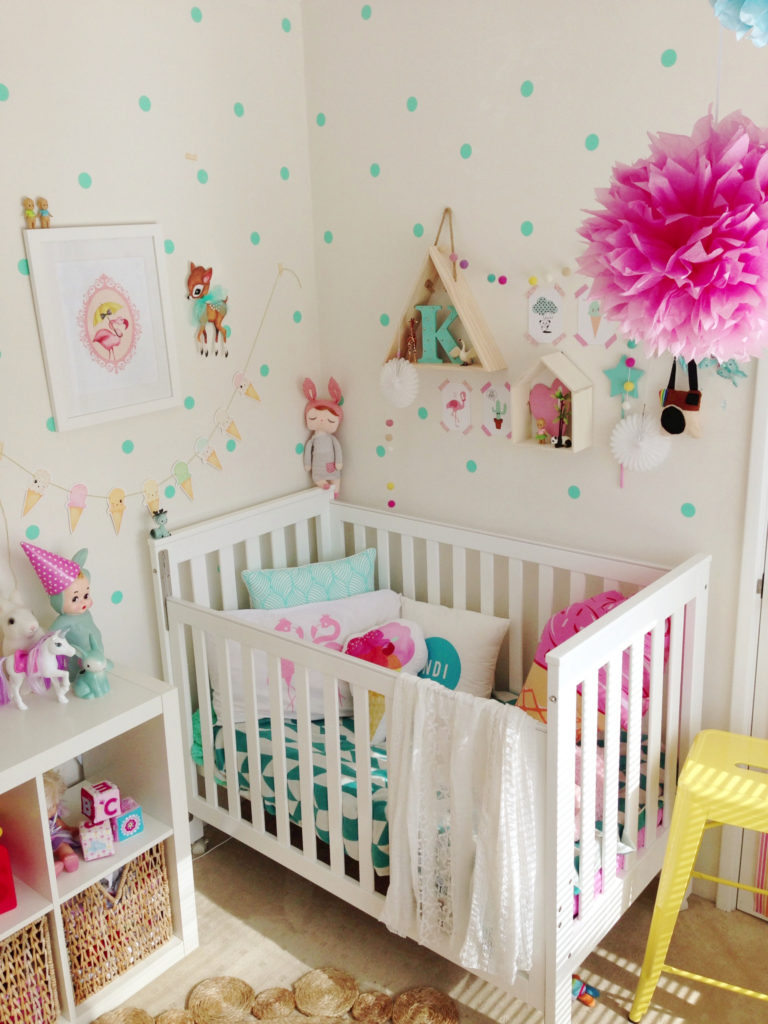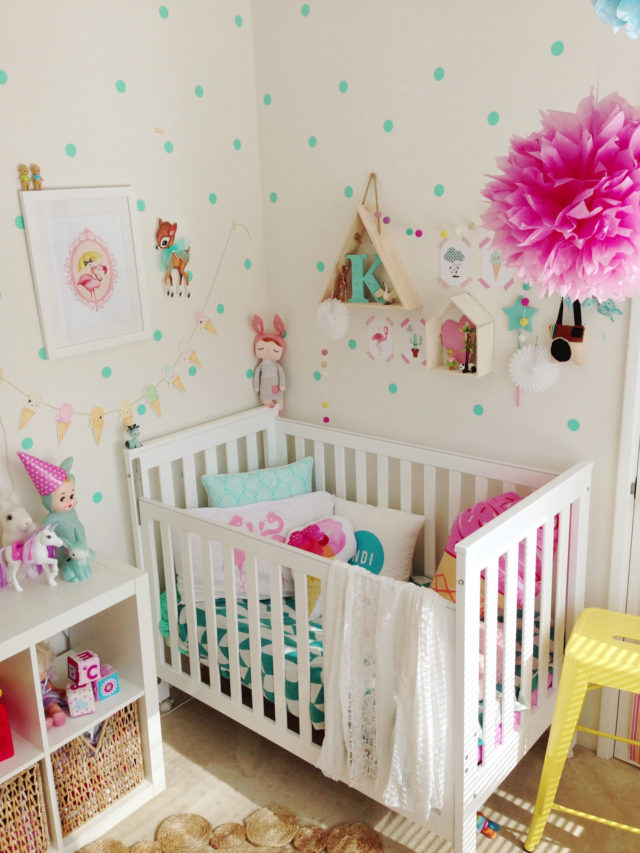 With graphic design skills from her previous career and a love of everything interiors, Nicole decided to take matters into her own hands, starting Vivid Wall Decals and making affordable, custom-made, removable decals.
Nicole's most popular designs are her geometric shapes, perfect for a nursery, or in fact, any room! "Being made from removable vinyl, they're the perfect wall decor item to either bring some colour into the room or use as faux wallpaper. Meaningful quotes from your favourite childhood stories also make a beautiful statement in a nursery, which can be easily removed when you want to update to a big kid room. And being made from materials specifically manufactured for indoor walls, they're the perfect solution for renters as they remove cleanly with no damage to walls."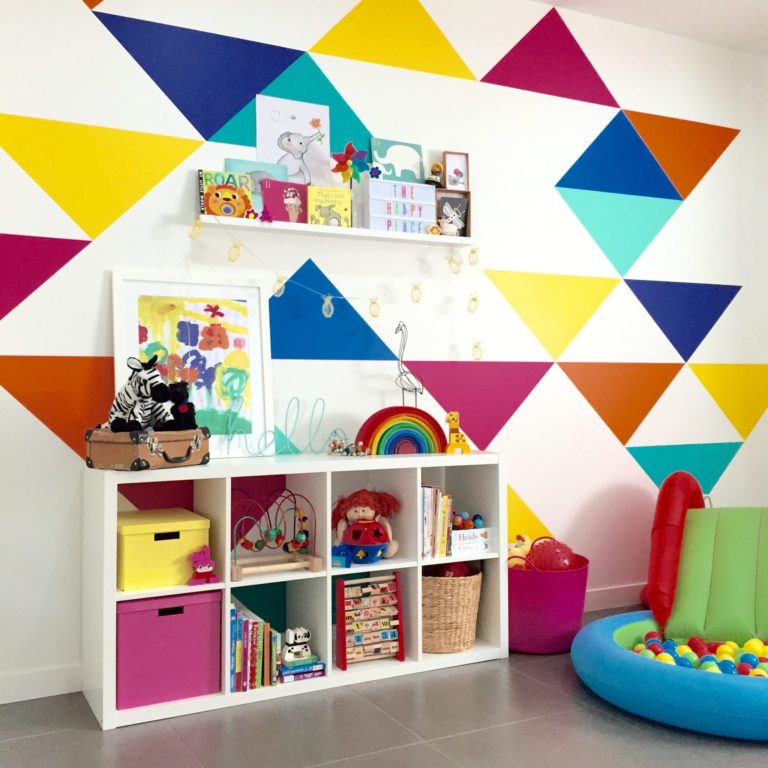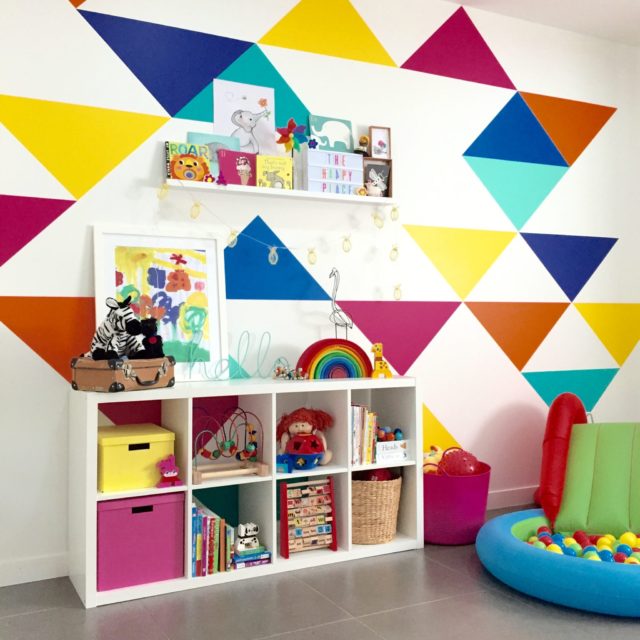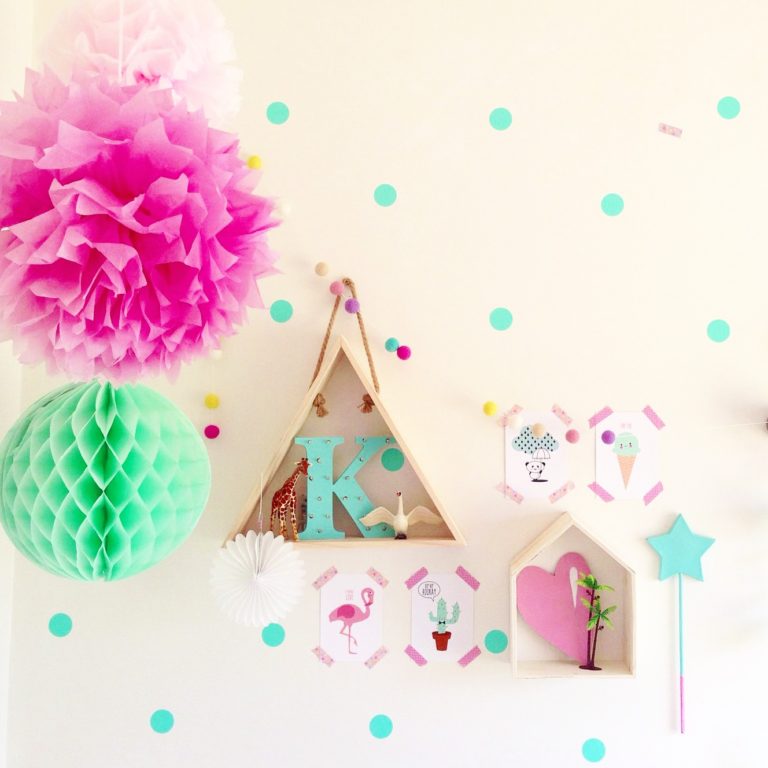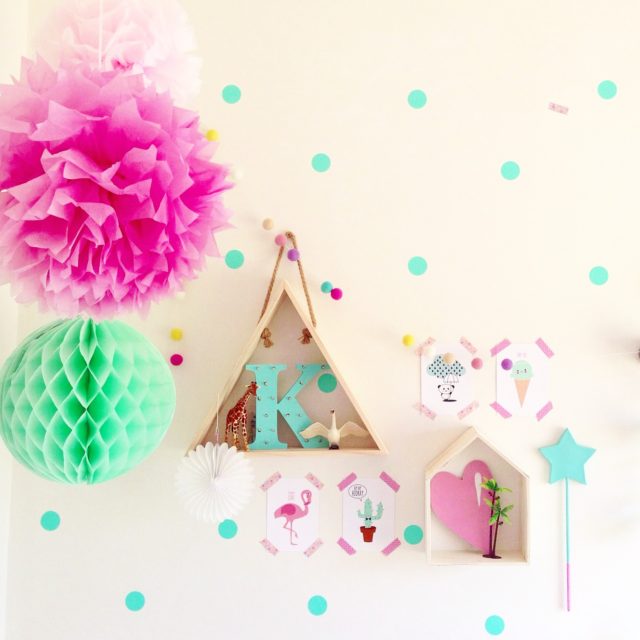 As well as designing geometric shapes and quotes, a lot of her decals are brought about by customer demand. Meaning if you have an idea, there's a good chance Nicole could bring it to life. "Lots of our designs are brought about from customer demand and making sure we have designs available which will work with all the beautiful decor items currently so popular for kids rooms. We also work closely with children's interior designers in creating the exact look they've got planned for their clients' designs, so we help them produce the decals to bring that idea to life."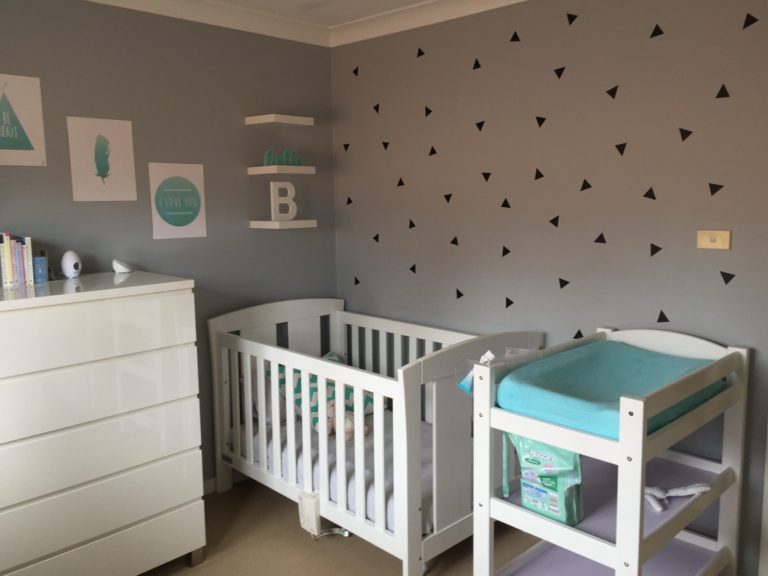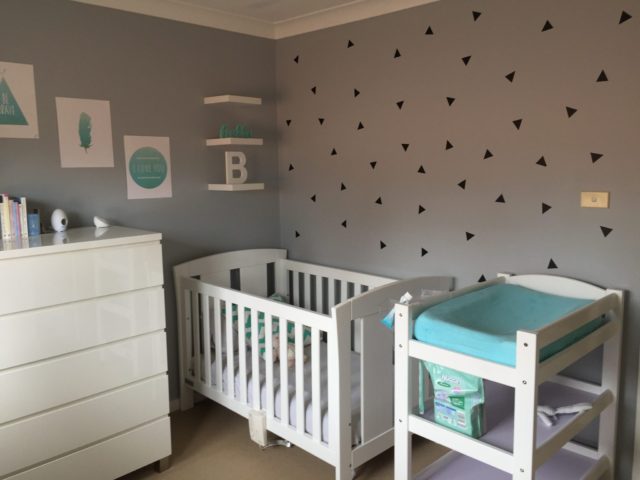 Recommending removable wall decals as an affordable and on trend way to style a nursery, Nicole also highlights funky book ledges, storage that can be opened with one-hand ("You'll never realise how important it is to have things within easy reach until you have to try and do everything one-handed whilst carrying a baby!") and furniture that can grow with your child. "Just because you're decorating a nursery, doesn't mean you have to stick to baby items and furniture. Look for items you can use as they grow. Repurpose a sturdy set of drawers – get your DIY on with a bit of paint, new handles and it's a completely new item just for your new addition!"