From open shelving (perfect for styling up a shelfie), to a stunning coral hued stone and Gaggenau's new high-tech oven, Autumn kitchen pickings are looking pretty inspiring indeed.
Fibonacci Stone latest: Fibonacci Stone has released four gorgeous new designs. 'Bloc' has a grainy grey and black-fleck base (anchored by light to mid-grey Carrera marble chips), while 'Brackish' has a subdued palette of white and faded grey. 'Striker' is perfect for a contemporary Australian project with its palette of bisque, olive, tan, sand and beige and my personal favourite 'Coral Underground' has diamond-like silver grey shards set into the palest coral base. It's feminine without being girly.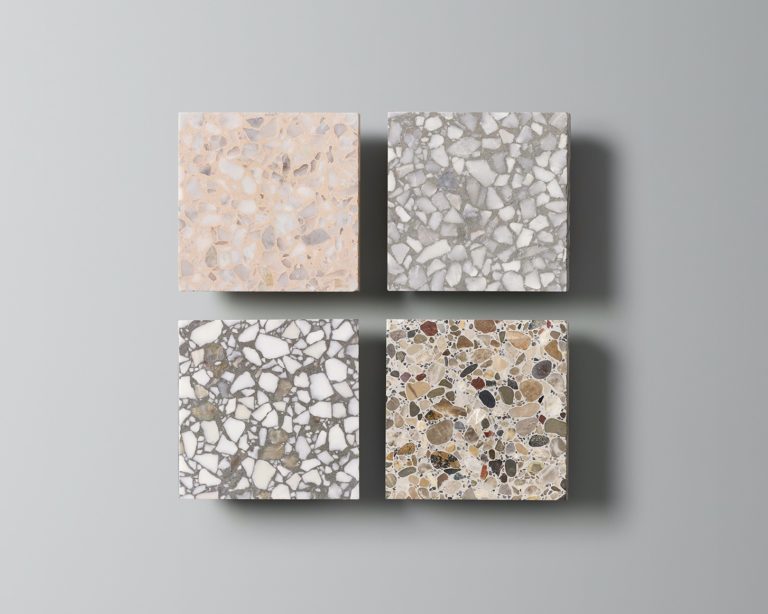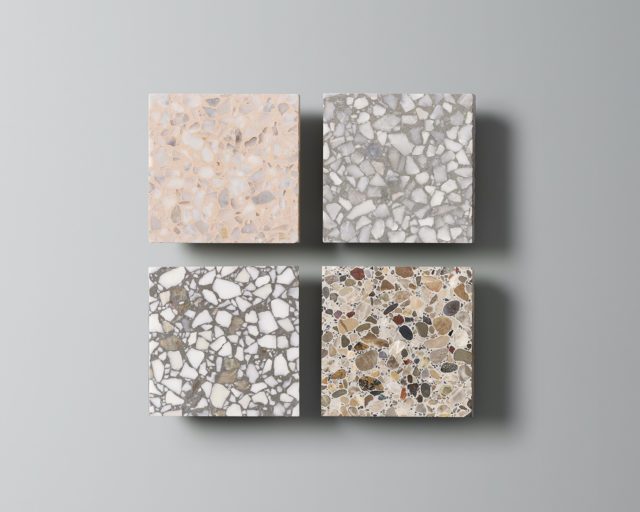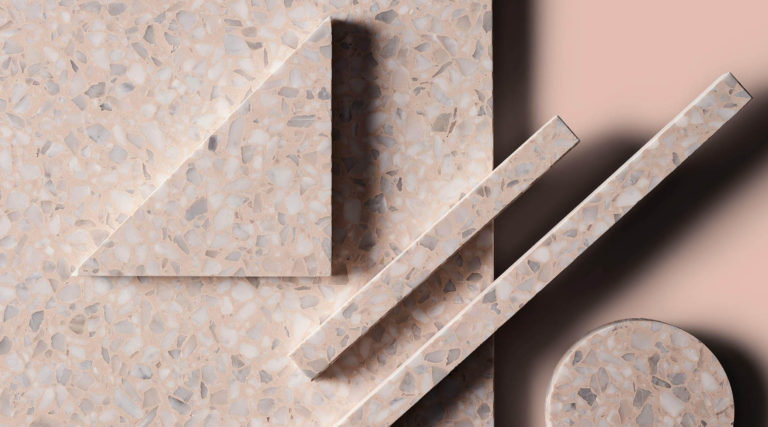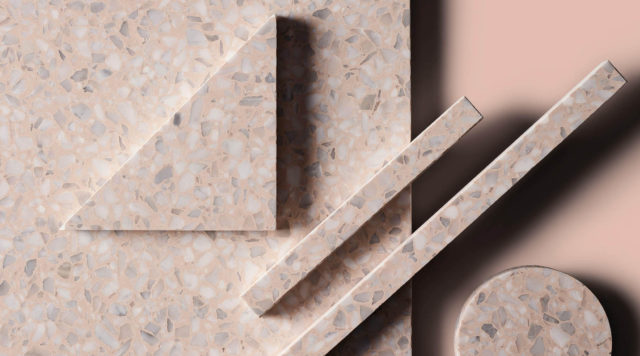 Kaboodle Kitchen open steel frame shelving units: A stylish and on-trend alternative to standard kitchen cabinetry, this new shelving range doubles as a practical storage feature that's perfect for displaying your favourite things. Designed to be used in conjunction with Kaboodle cabinetry, or as a standalone piece, the shelves are available in powder coated black.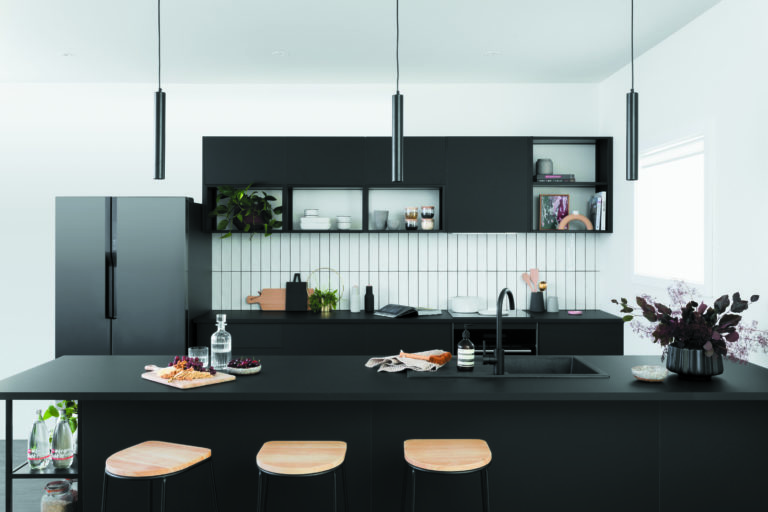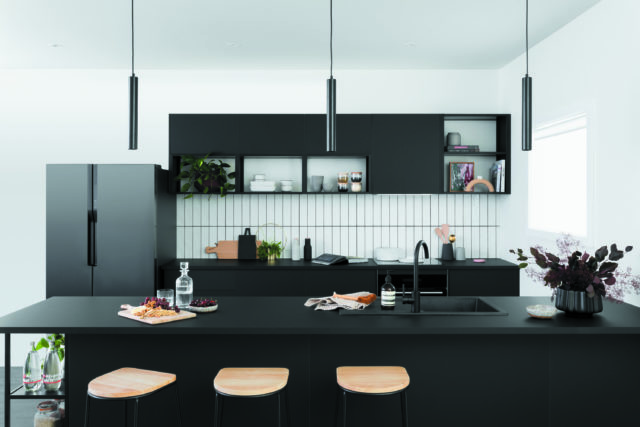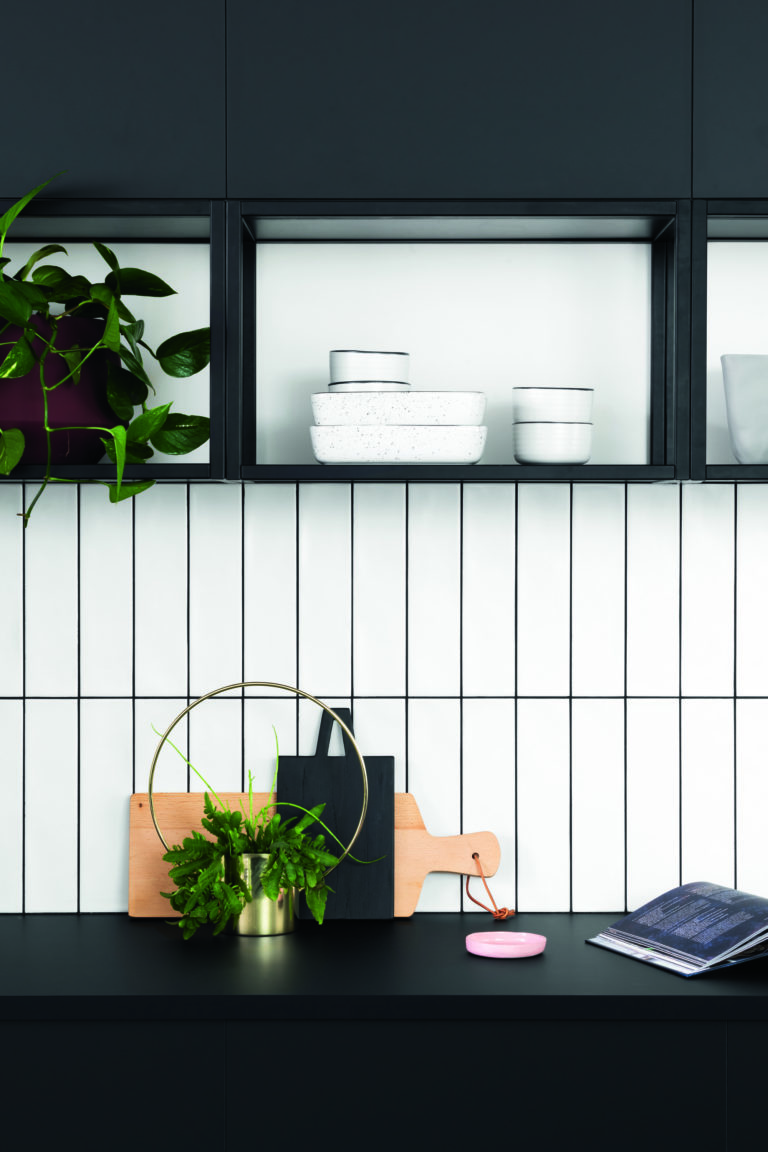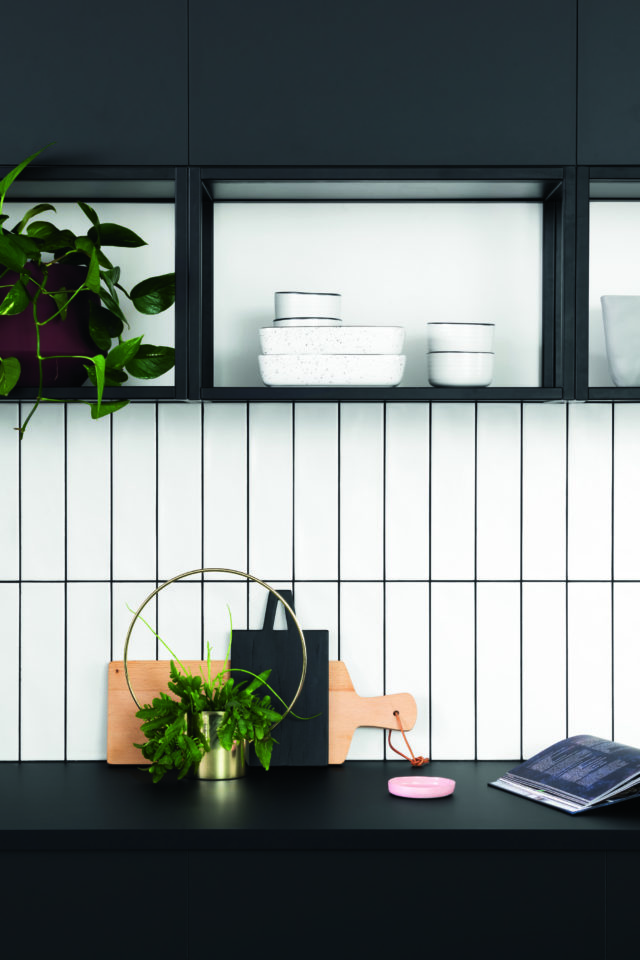 Fisher & Paykel touchscreen built-in oven: These new ovens are equipped with a high resolution digital interface that gives step-by-step instructions for a wide range of pre-loaded recipes. Precise measures and ideal cooking times and temperatures are provided, and the ovens are available in stainless steel and black, or monochromatic all-black.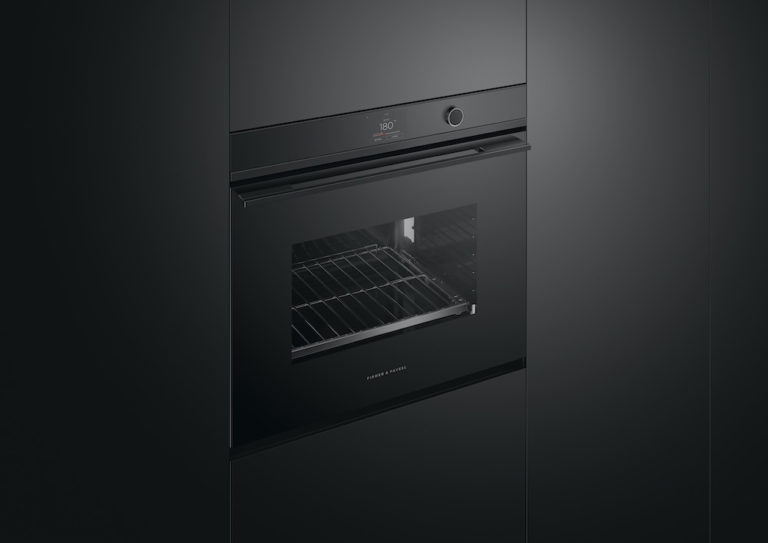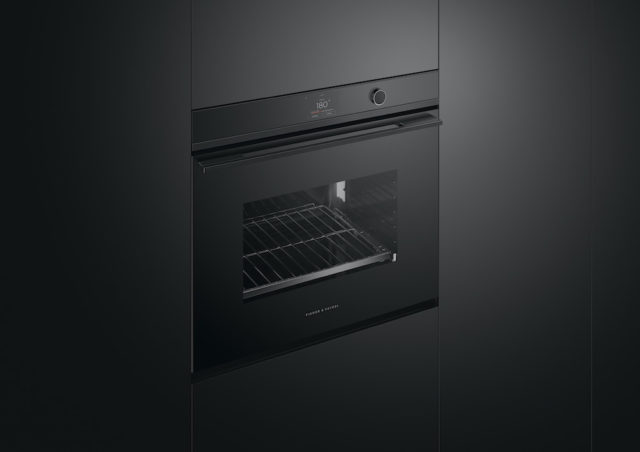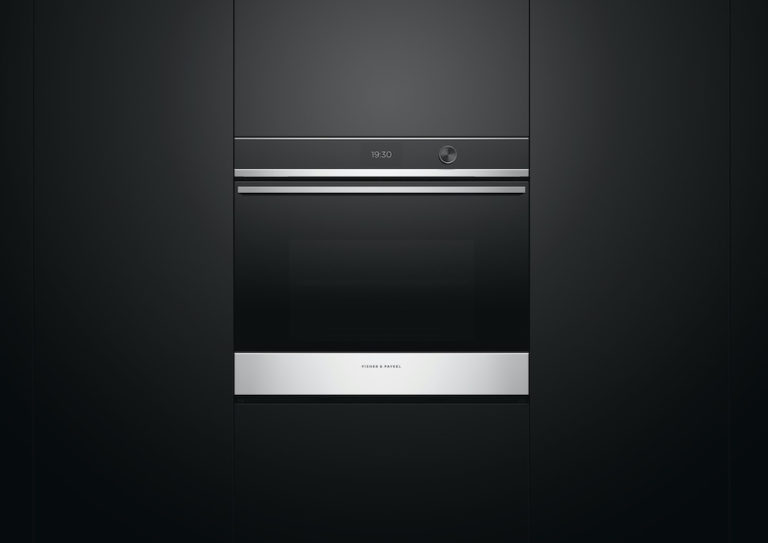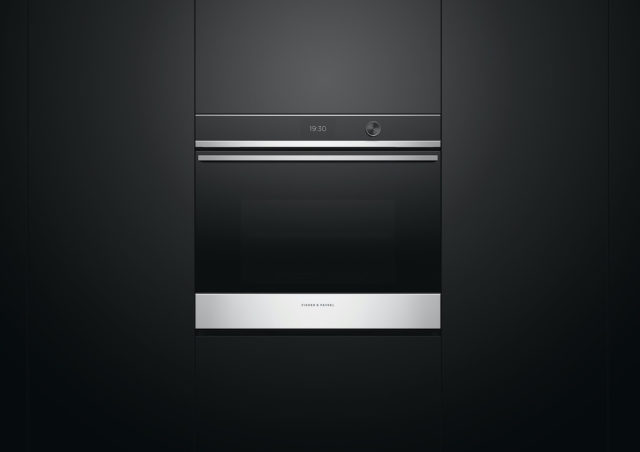 Caesarstone 'New Darks' range: This new range of quartz surfaces was created in response to the black kitchen trend. Suitable for bench tops, splash backs and walls, the collection also introduces a brand new 'natural' surface finish – the slightly textured finish emulates the tactile experience of stone, and has a satin sheen and slight grain.
Highlights include 'Empira Black' which is a lustrous polished finish with a dense black base and overlay of fine white natural veins. 'Black Tempal' combines the new rough 'natural' finish with a deep charcoal base which is in direct contrast to the subtle, marbled veil of soft mineral deposits across its surface.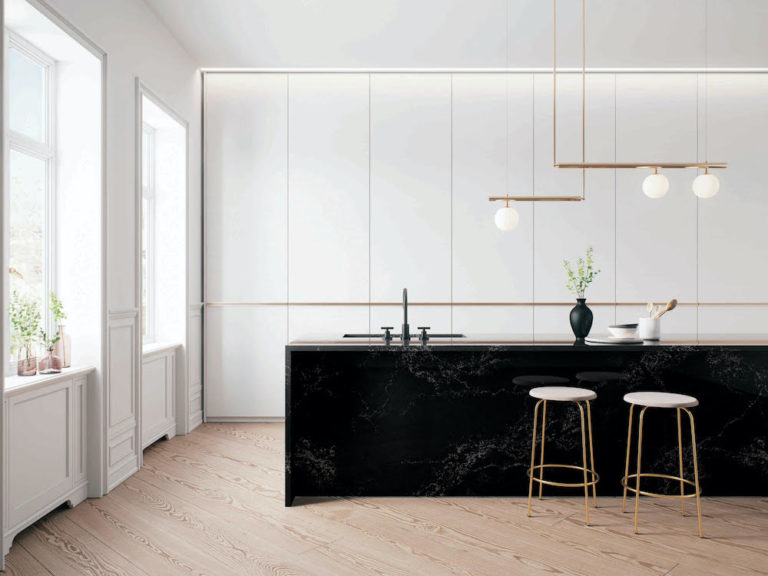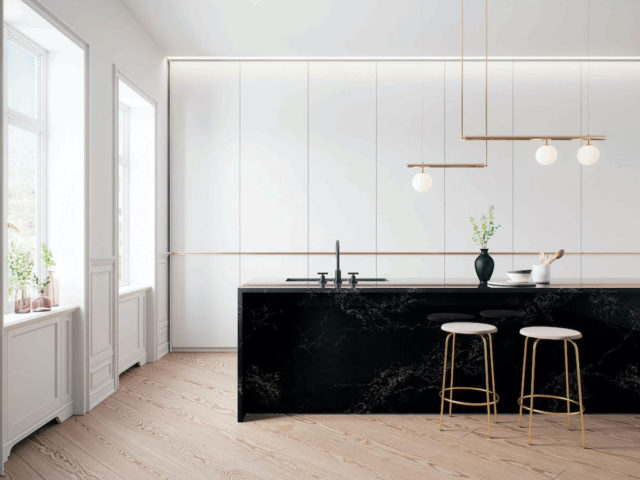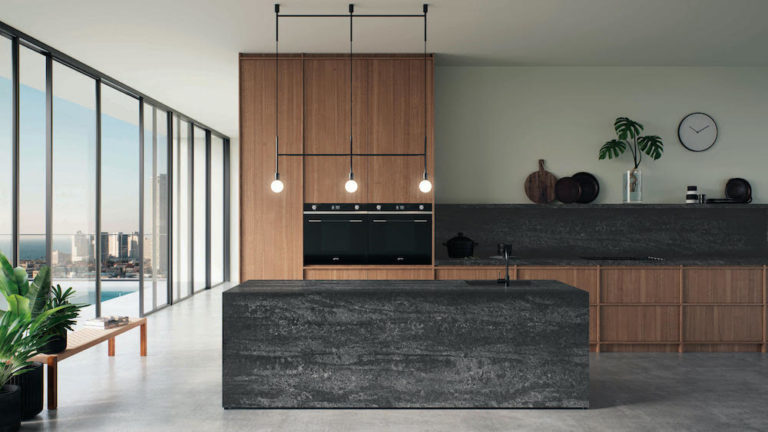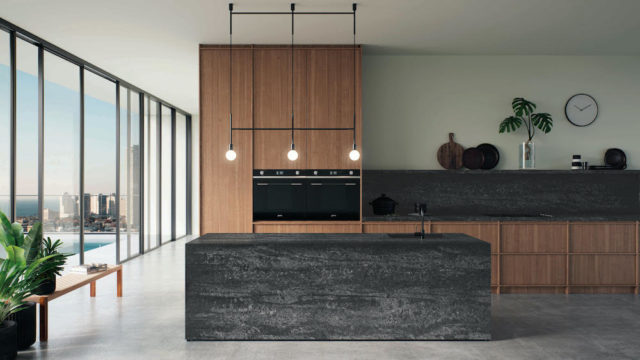 Caesarstone & Wattyl Perfect Pairings II: The collaboration between Caesarstone quartz surfaces and Wattyl paints has been expanded after the initial launch was warmly received by consumers keen to take the guesswork out of what can be a daunting process. Homeowners can access a diverse selection of Caesarstone and Wattyl pairings alongside metallic tapware finishes from Sussex and door cabinetry from Polytec. The latest pairings include terracotta and mustard paint hues (for the more adventurous), as well as more neutral options too.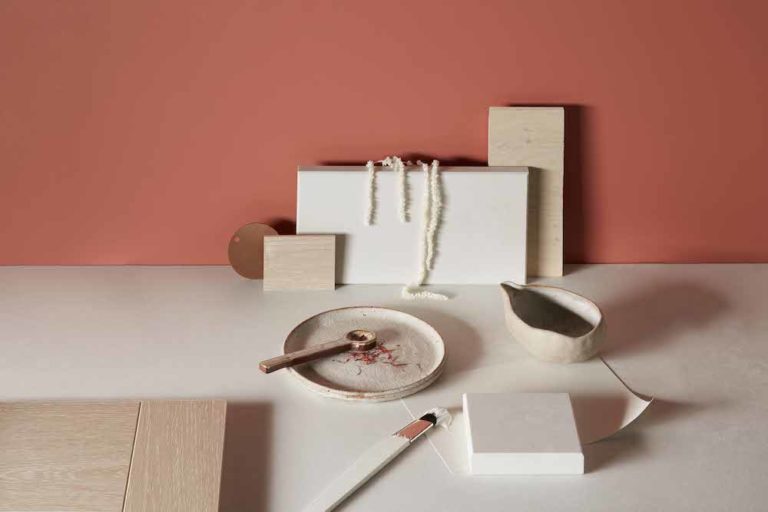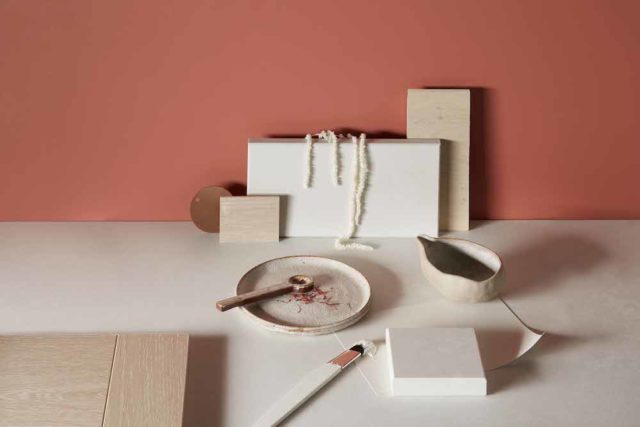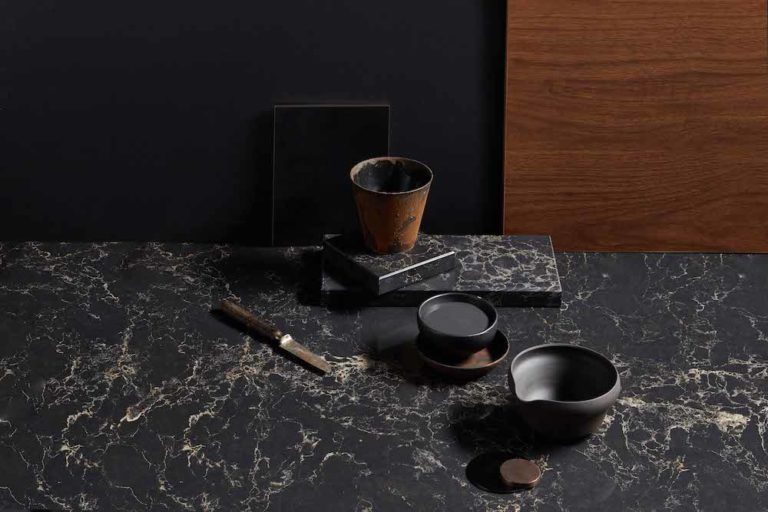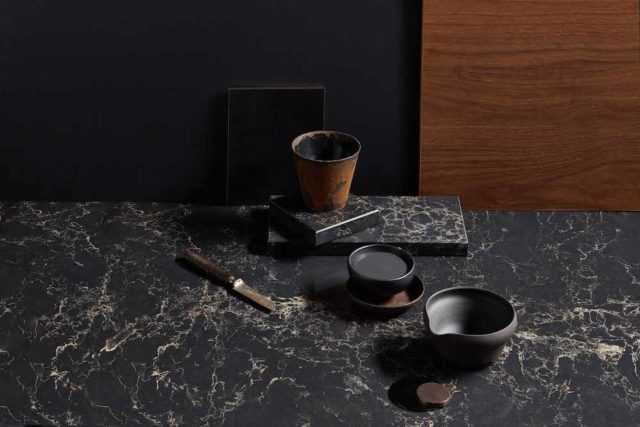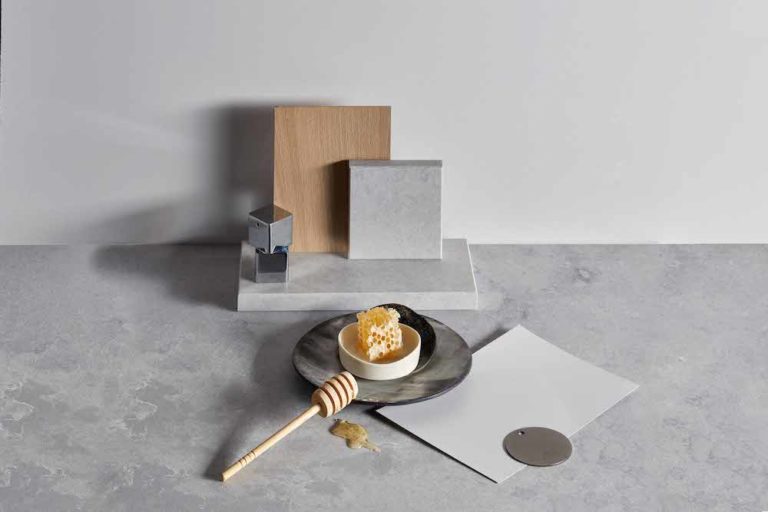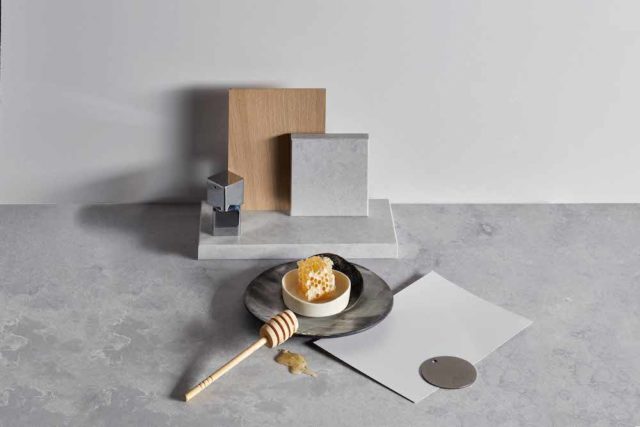 Gaggenau combi steam oven: Gaggenau's combi-steam oven not only allows the amateur chef to steam, braise, bake, cook, grill and gratinate, but it's self-cleaning too.
The latest version of the oven features a fixed water connection. Using a cleaning cartridge, the oven's water supply descales and removes any heavy soiling from the inside, leaving it pristine in less than four hours. The fresh water connection also means water is constantly available which is a vital feature when cooking using the oven's sous-vide functionality. The high-tech oven features a temperature probe too. What more could you want?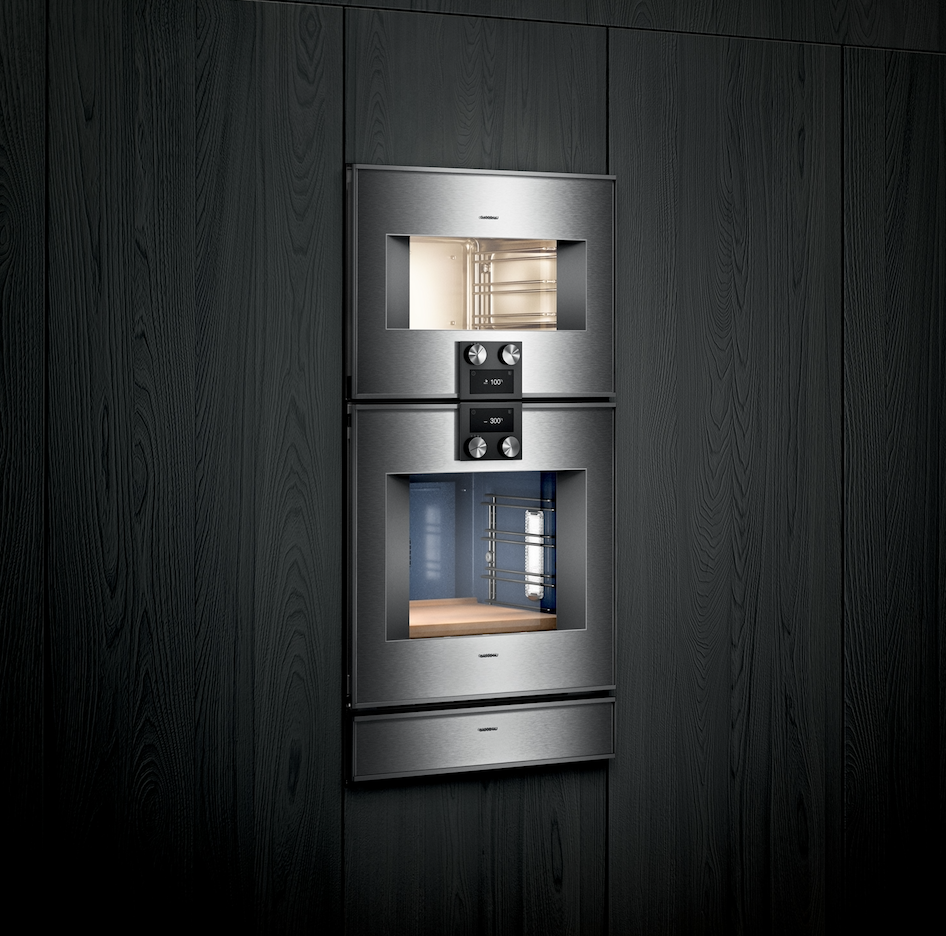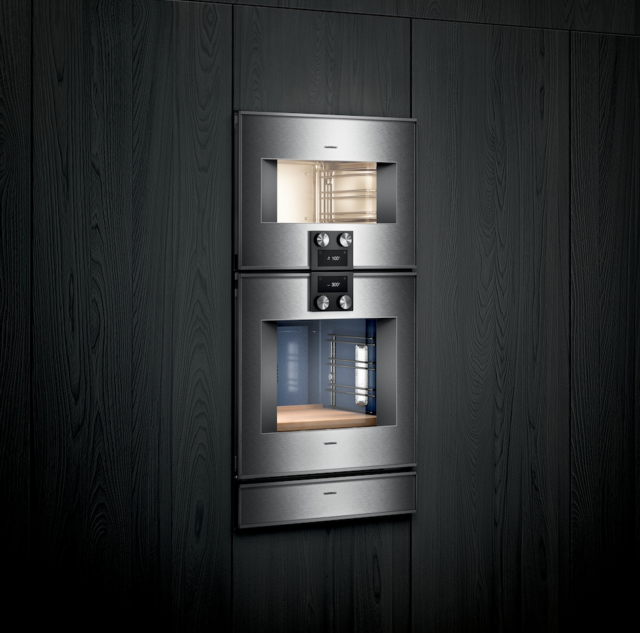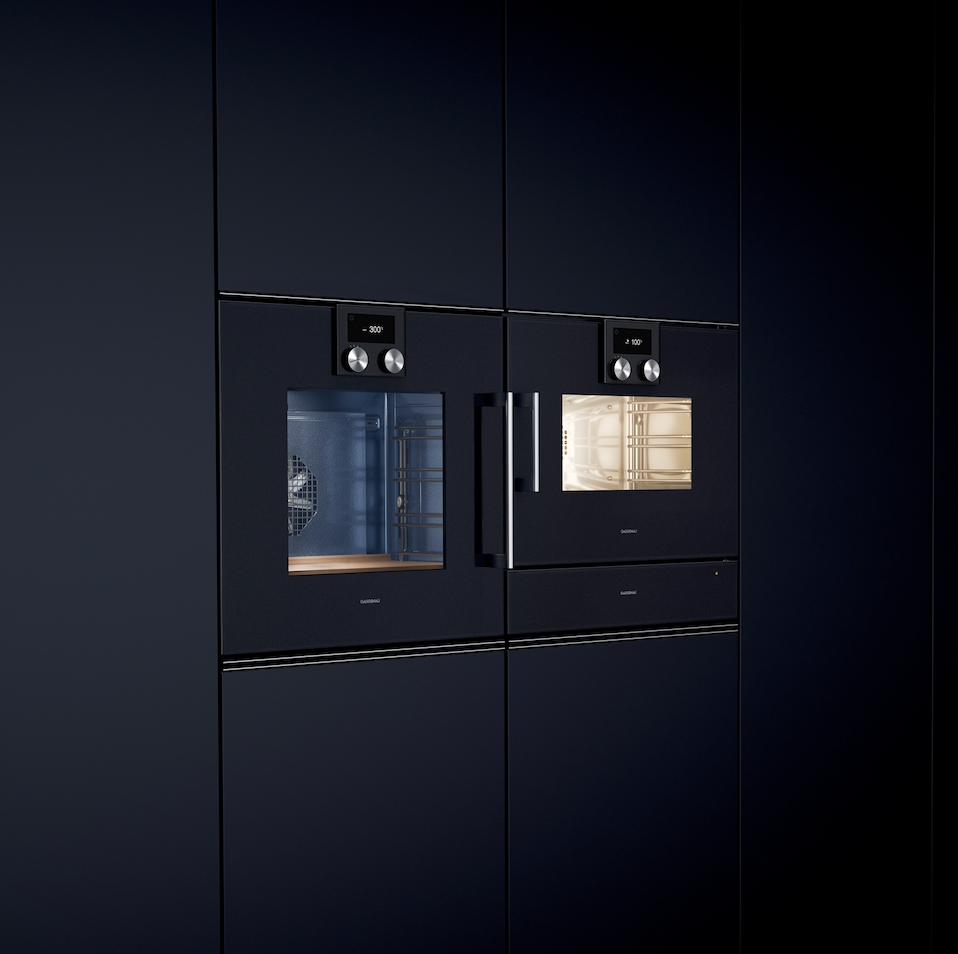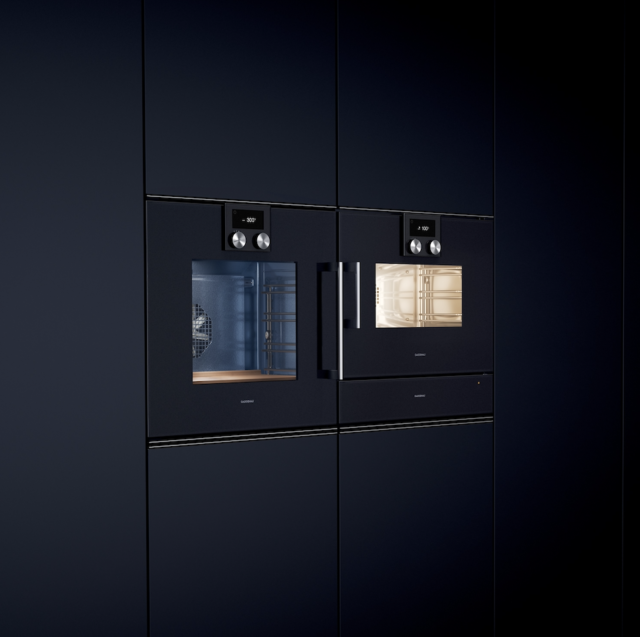 Cosentino Dekton Liquid collection: Comprised of three new colour ways inspired by nature, this new surface range was designed in collaboration with London pattern experts and designers PATTERNITY. All three surfaces have rippling and marbled patterns across backgrounds of inky black and pearlescent white.